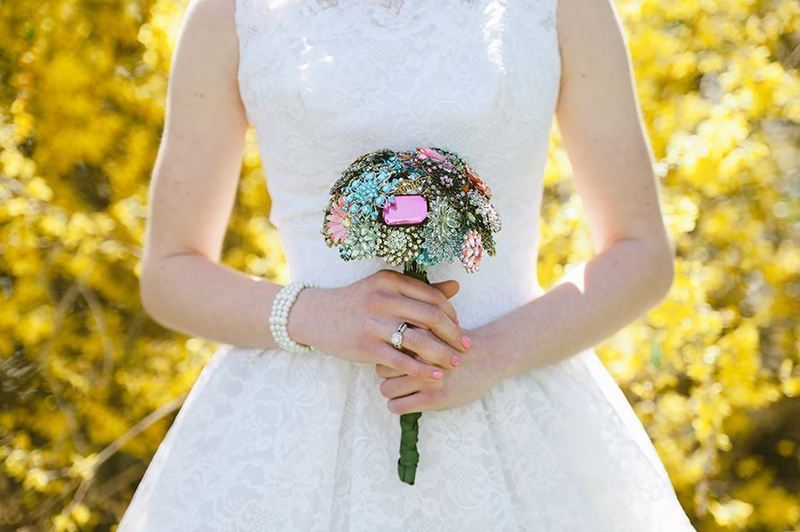 Photo: Dixie Pixel
Whether you're all about DIY, are planning an eco-friendly wedding or are just looking for a fun, unique alternative to traditional flowers, you've come to the right place! We've rounded up fifteen fabulous, flower-free ideas that are sure to wow your guests. Here are some of our favorite non-floral bridal bouquets for your inspiration.
1. Vegetable Bouquet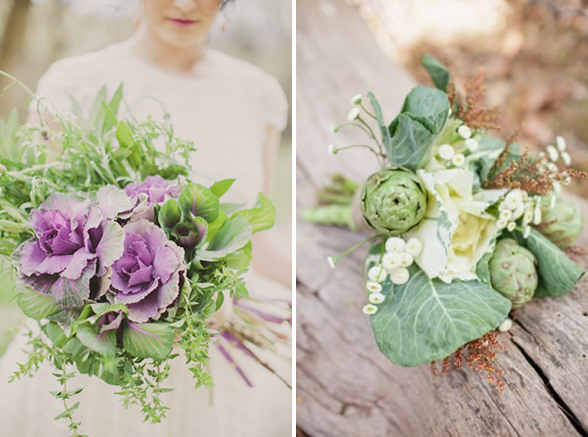 Photos (from left): Cluney Photo, Amanda K Photo Art
A fresh spin on the garden wedding style!
2. Ceramic Bouquet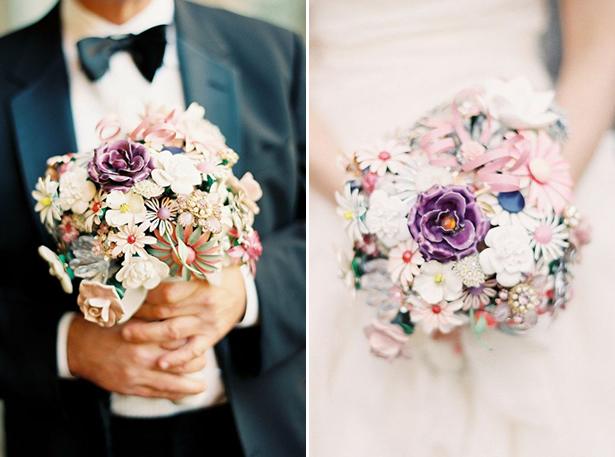 Photos: Jessica Lorren
Gorgeous, glossy, hand-painted blooms.
3. Air Plant Bouquet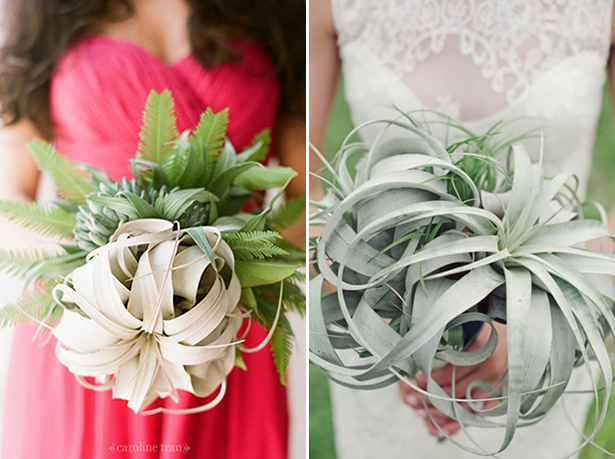 Photos (from left): Caroline Tran, The Nichols
We're loving this fresh, exotic look!
4. Balsa Wood Bouquet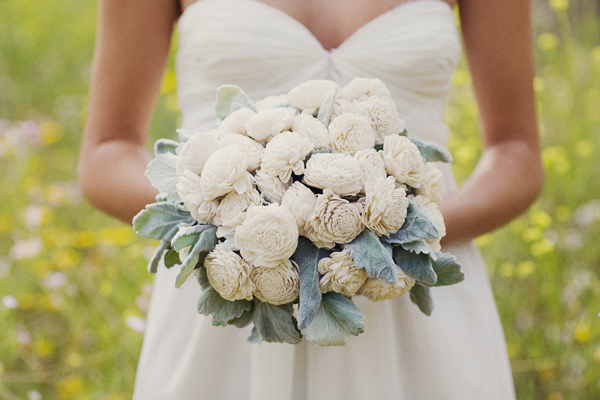 Photo: This Modern Romance
With these intricate hand-carved details, you can hardly tell these balsa blossoms from the real thing. 
5. Pinwheel Bouquet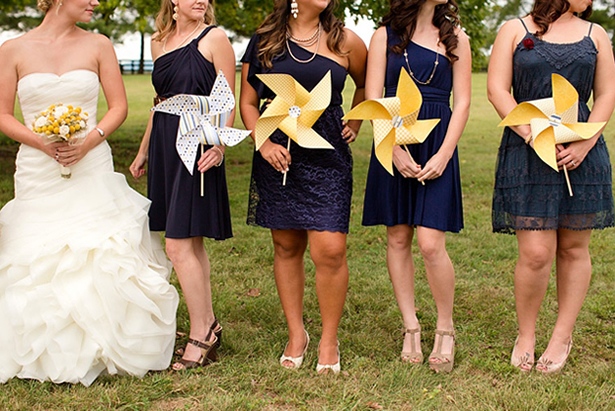 Photo: Katelyn James
What fun to have these cheerful colors and playful patterns twirling in the breeze during an outdoor ceremony!
6. Berry Bouquet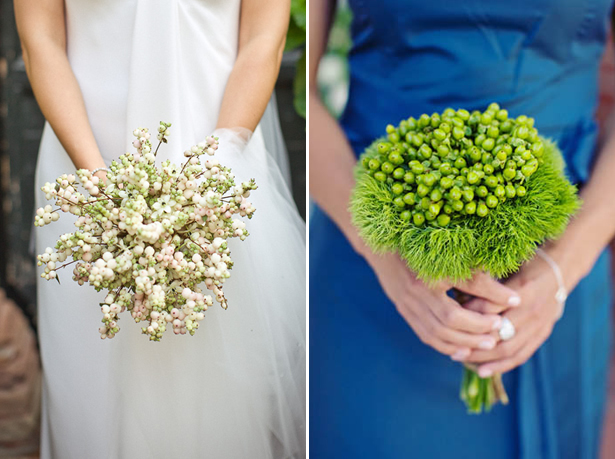 Photos: Daniele del Castillo, Meg Perotti
Go with a berry bouquet for a big, bold burst of texture.
7. Crepe Paper Bouquet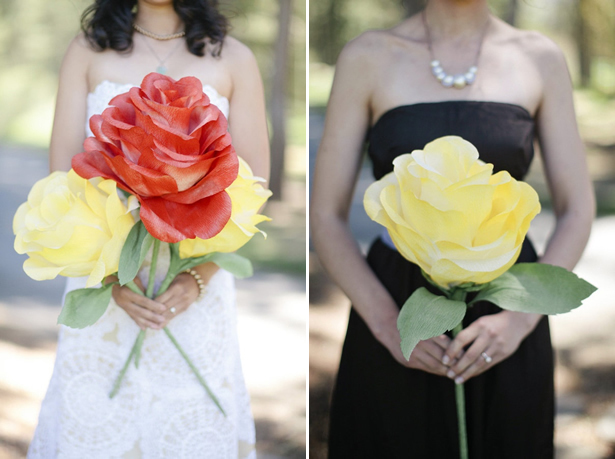 Photos: Joielala Photographie
How amazing are these giant crepe paper roses? Talk about making a statement!
8. Cotton Bouquet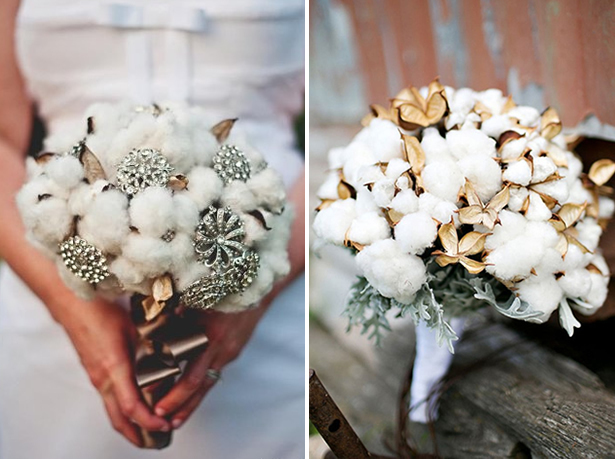 Photos (from left): Dixie Pixel, Perez Photography
Incorporate raw cotton into your bouquet for a lovely rustic look.
9. Wheat Bouquet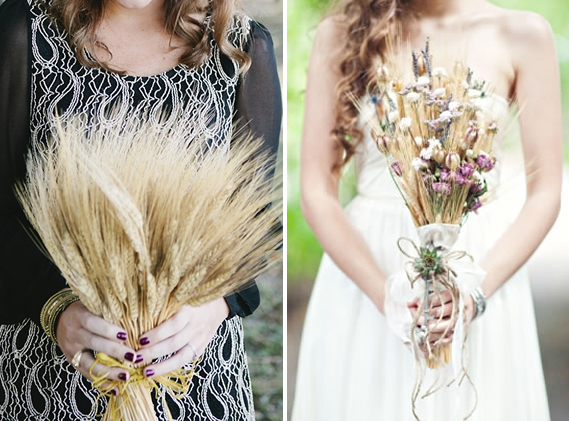 Photos (from left): Heather Hawkins, Amanda K Photo Art
Dried wheat is such a simple way to achieve amazing texture!
10. Cloth Bouquet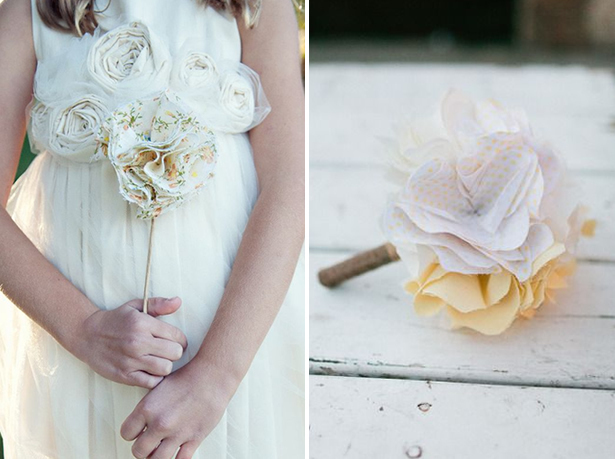 Photos (from left): Heather Kincaid, Daniel Kim
Mix and match pretty patterns for a completely customized look.
11. Lace Bouquet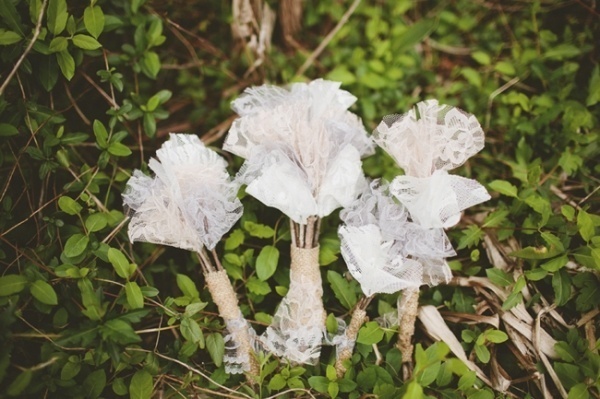 Photo: Ulmer Studios
A lovely choice for a shabby chic or vintage style bride!
12. Paper Bouquet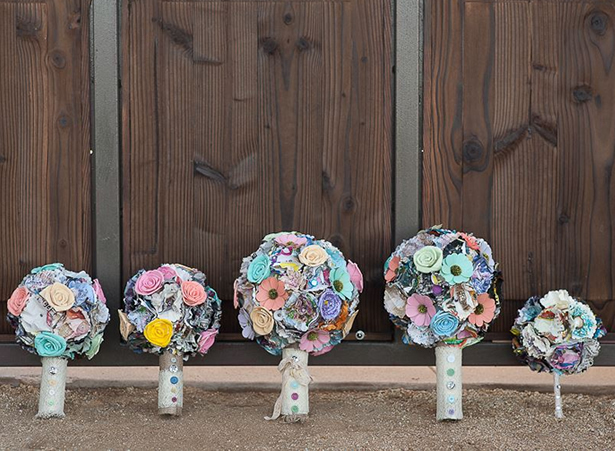 Photo: Leila Brewster
Create vibrant arrangements that will never wilt! 
13. Brooch Bouquet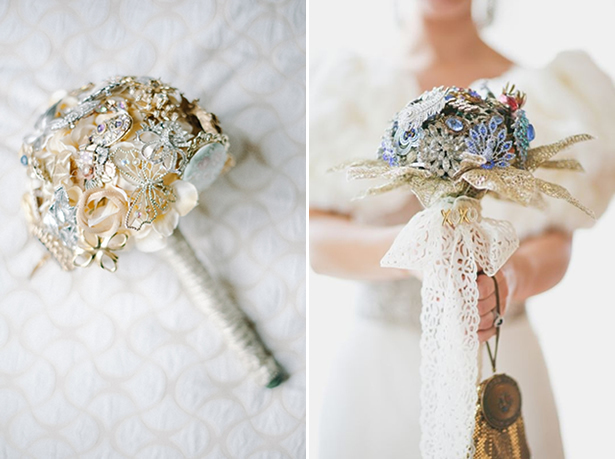 Photos (from left): Shea Christine, Apryl Ann
What could be more glam than a cluster of sparkling jewels?
14. Ribbon Bouquet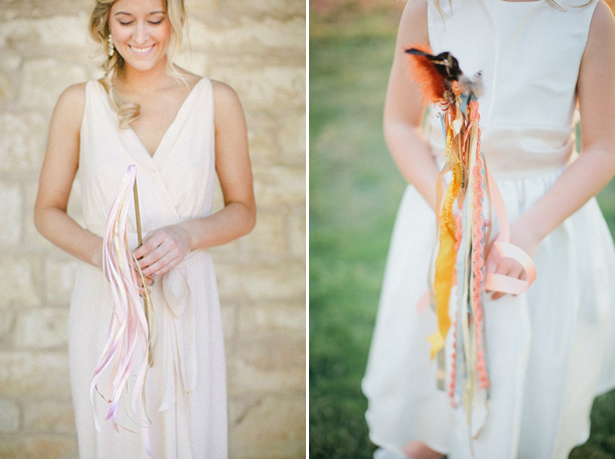 Photos (from left): Caroline Joy, Joielala Photographie
Fresh, fun and oh-so festive!
15. Feather Bouquet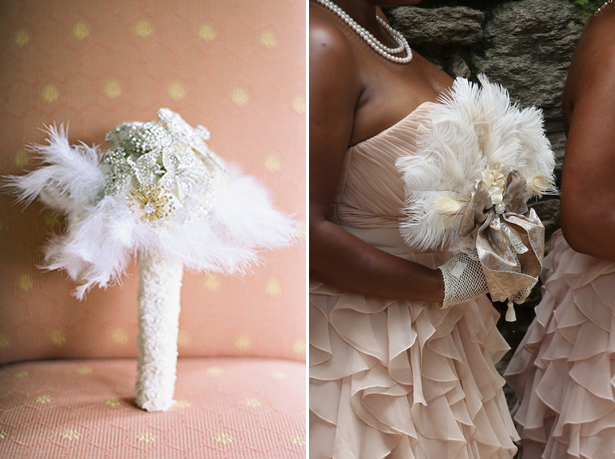 Photos (from left): Desi Baytan, Keith Cephus
Channel a little 1920s glam with an elegant fluff of feathers.