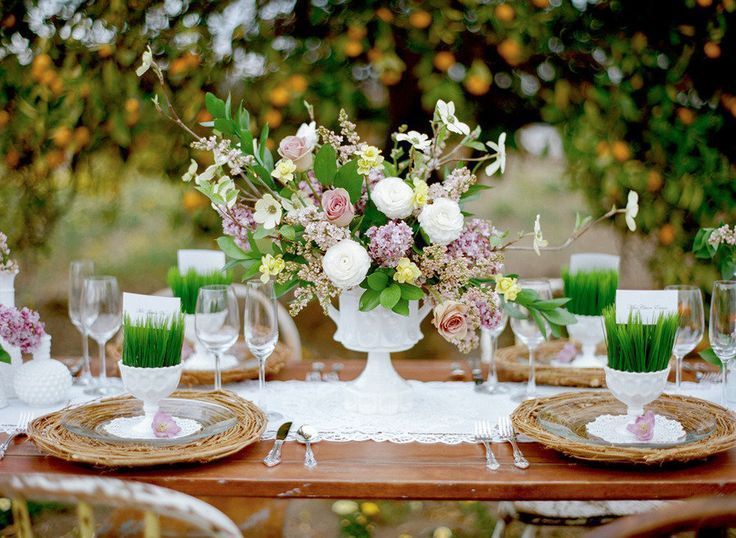 Photo by Troy Grover Photographers
Tying the knot in spring? Take advantage of this fresh, flourishing season and get creative with your blooms. There are lots of great ways to put a spin on your spring wedding florals, from adding unique accents to playing with different arrangement styles. Here are five of our favorite trends to try!
1. Grasses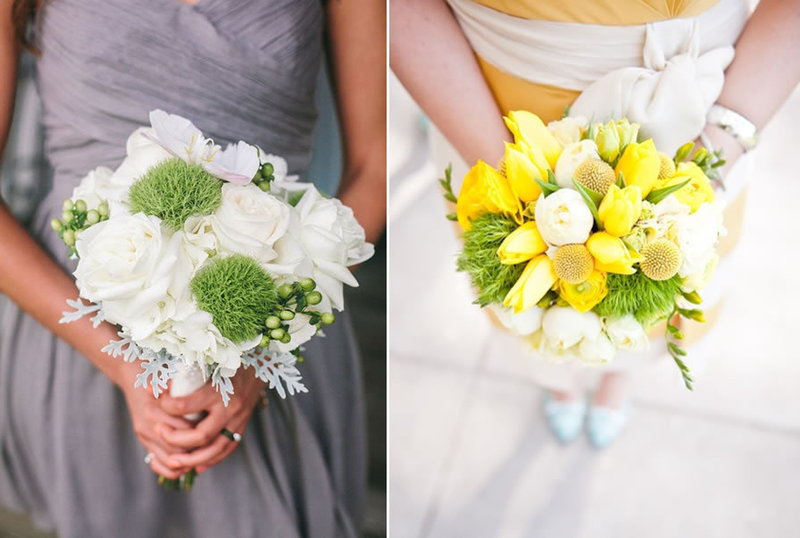 Photos (from left): Pasha Belman, Melanie Duerkopp
Freshen up your florals with an unexpected touch. Incorporate wheat grass into your centerpieces, accent your reception flowers with shoots of lily grass, or mix in some grass-like "green trick" dianthus as featured in the bouquets above. 
2. Single Bud Vase Displays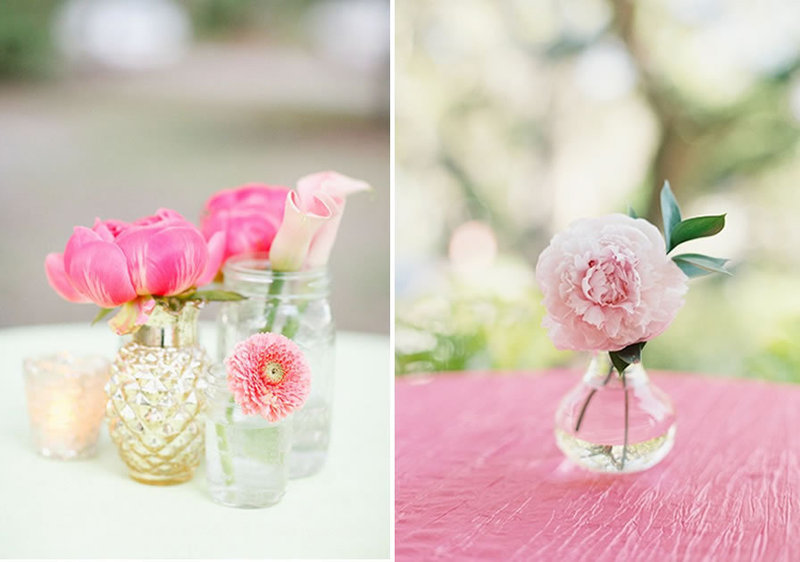 Photos (from left): Apryl Ann, Landon Jacob
Arrange spring flowers individually in little glass bud vases for a fresh-from-the-garden look. 
3. Presentation Style Bouquets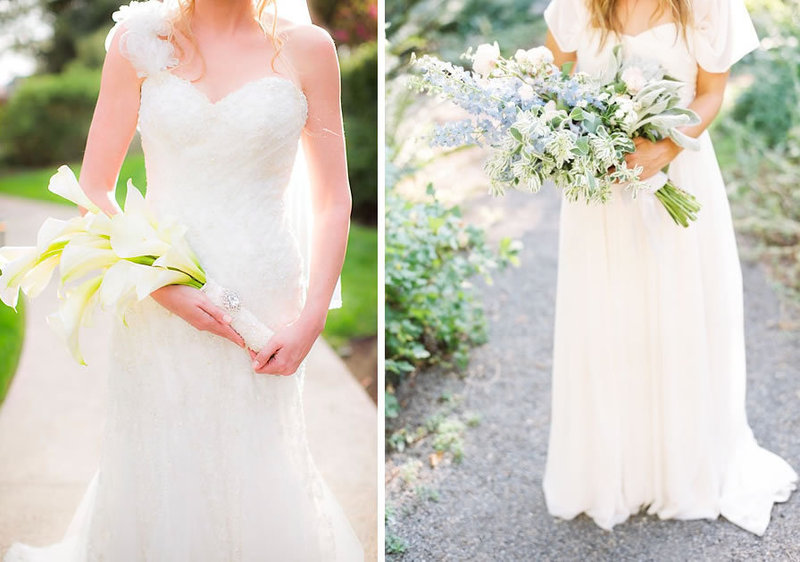 Photos (from left): The Youngrens, Erich McVey
Opt for this eye-catching bouquet style to show off long-stemmed flowers like calla lilies or delphiniums. Wrap the bottom with a pretty ribbon or add an accent such as a charm or a brooch. 
4. Closed Blooms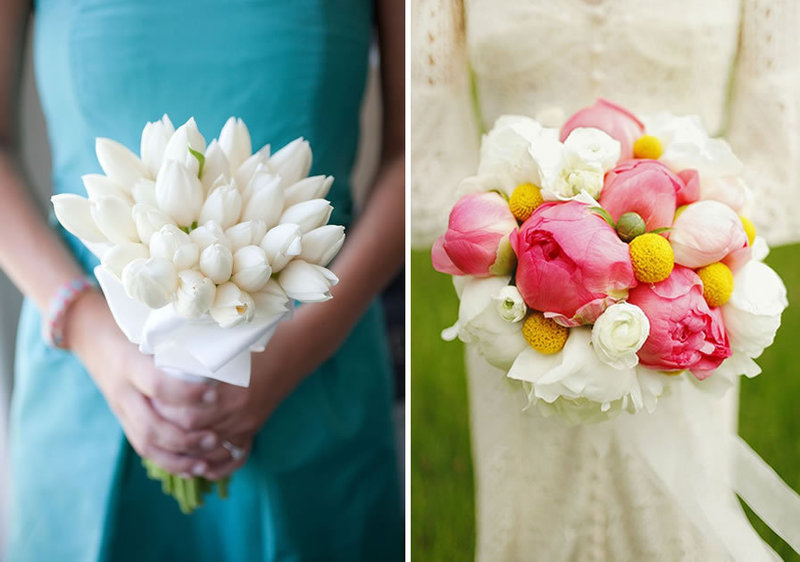 Photos (from left): Captured Photography by Jenny, Red Leaf Studios
Many popular spring flowers, including tulips, peonies, and garden roses, look just as lovely before they've reached full bloom. Incorporate slightly closed-up blossoms into your arrangements for a unique shape and texture. 
5. Blossoming Branches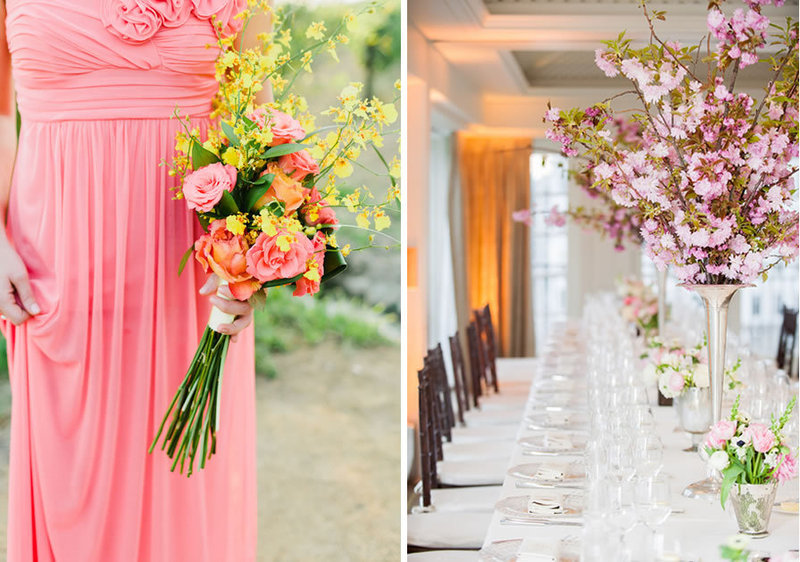 Photos (from left): Daniel Kim Photography, Michelle Lindsay
Flowering plants and trees like cherry blossoms, forsythia, and dogwood begin to bloom in early spring and are a classic sign of the season. Use the colorful branches in your floral arrangements for a unique look you can't get any other time of year.