Ferns, leaves, and grasses may seem like the most obvious way to incorporate green into your wedding florals - but what about the blooms themselves? There are plenty of striking flowers available in this cheerful, earthy hue. Here's a look at some of our favorites!
1. Anthurium - This tropical bloom is a perfect pick for an exotic beach wedding.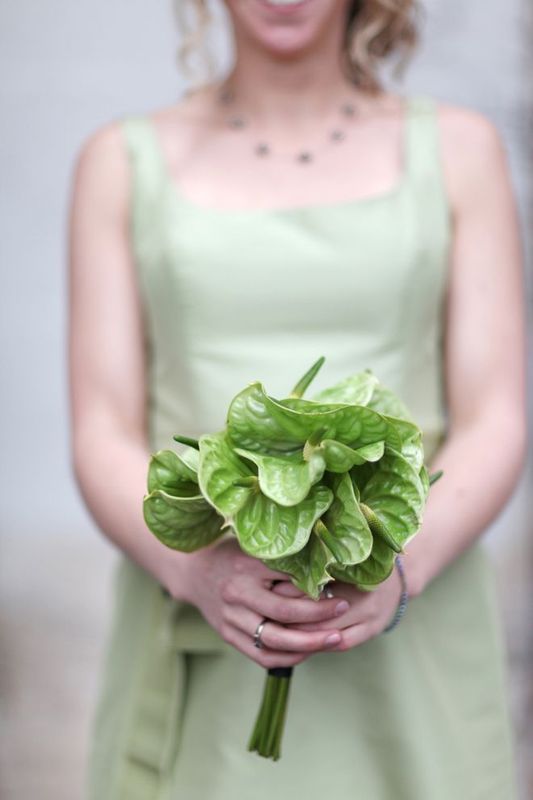 Photo by Laura Murray
2. Cymbidium Orchid - These lovelies are available in monochromatic lime green or green with magenta centers, as seen below.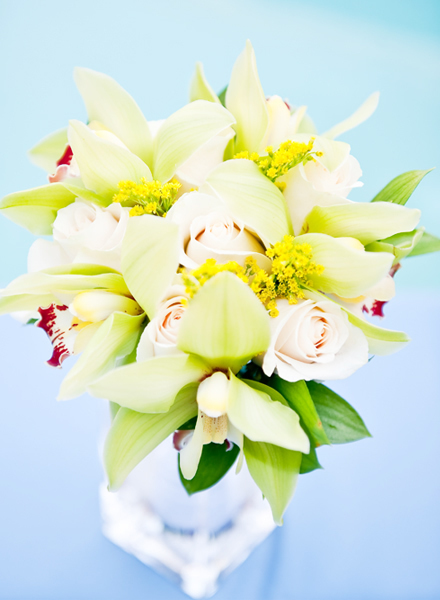 Photo by Melanie Duerkopp
3. Viburnum - Whether used as a base flower or an accent, these pale green puffs are perfect for spring and summer bouquets!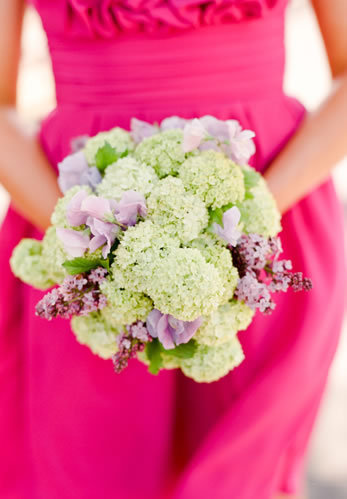 Photo by Lisa Lefkowitz
4. Hydrangea - If you love this classic wedding flower as much as we do, be sure to check out our Hydrangeas board!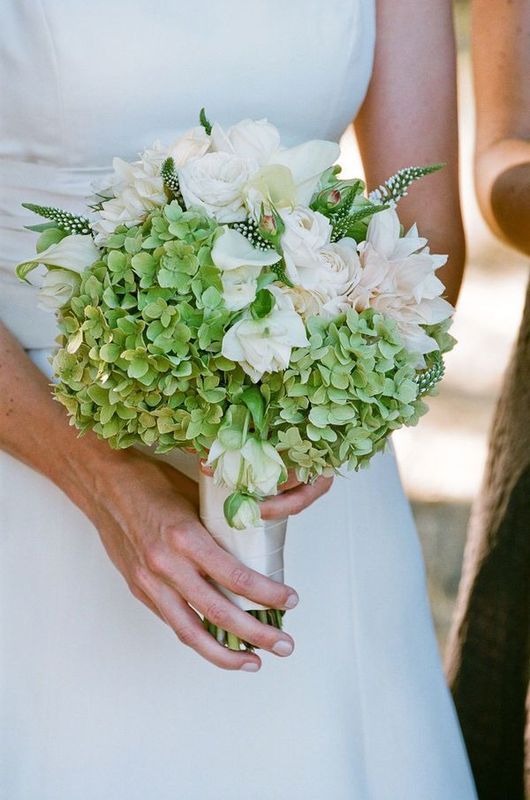 Photo by Sylvie Gil
5. Zinnia - This high-texture flower comes in a wide variety of colors and is a rustic wedding favorite.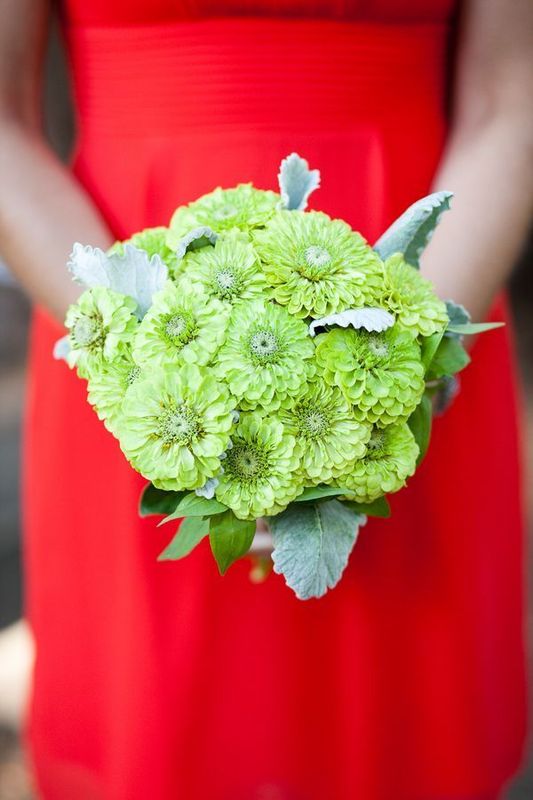 Photo by Meg Perotti
6. Green Goddess Calla Lily - As with calla lilies of any color, these dramatic blooms are perfect a chic, modern look.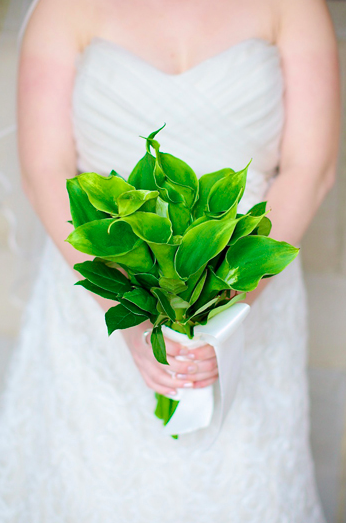 Photo by Steve Koo
7. Muscari - Also known as grape hyacinth, this bud is most commonly seen in a purple-blue shade, but is equally lovely in this pre-bloom shade of green.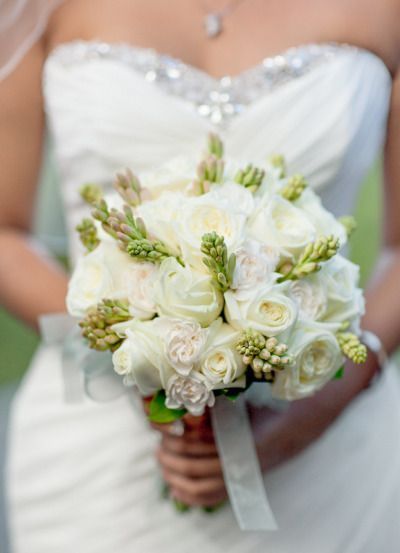 ]
Photo by Vicki Grafton
8. Bells of Ireland - These long green shoots are an ideal choice for tall, bold centerpieces.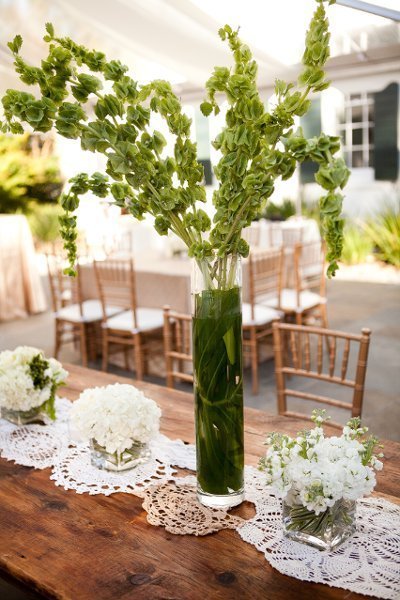 Photo courtesy of Ooh! Events