Here at PW, we're big fans of weddings in which the bridesmaids carries something a little different from the bride—and we're even bigger fans of bridesmaids carrying something different from flowers altogether! Not only does this cut down on flower costs, but it also lends a unique level of texture to wedding party photos. Nine of the most unique ideas we've come across follow below—here's to hoping they inspire you! 
Related: Unique Bride Bouquets
1. Pinwheels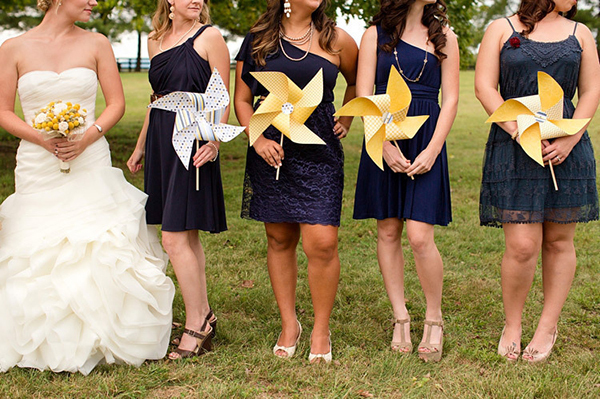 Photo by Katelyn James
A fun, festive idea for a preppy summer wedding. 
2. Dreamcatcher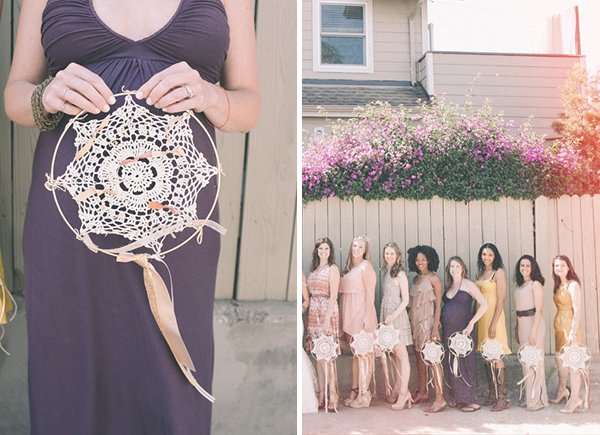 Photo by onelove photography
The ultimate boho-chic wedding accessory. 
3. Wheat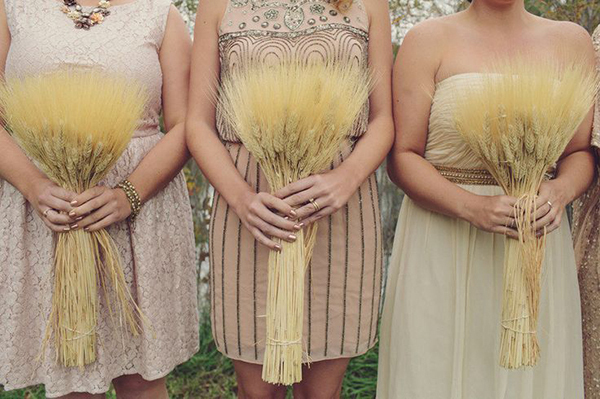 Photo by onelove photography
Sounds weird at first—but it totally works! 
4. Fabric Flowers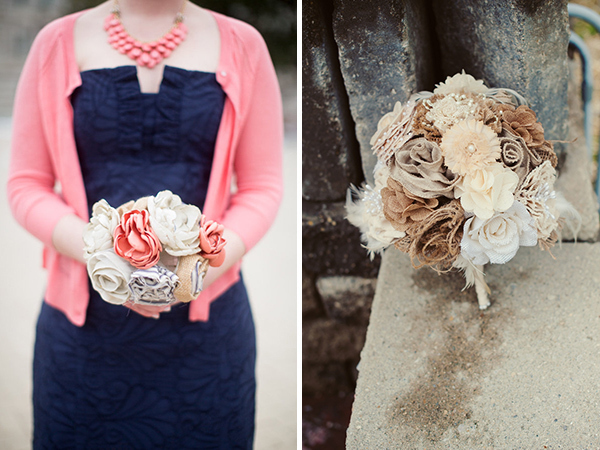 Photos by Abby Grace and Melissa Copeland
Fabric flowers last forever—and double as a wonderful keepsake from the wedding. Gift each bridesmaid a pretty vase to store them in at home! 
5. Porcelain Flowers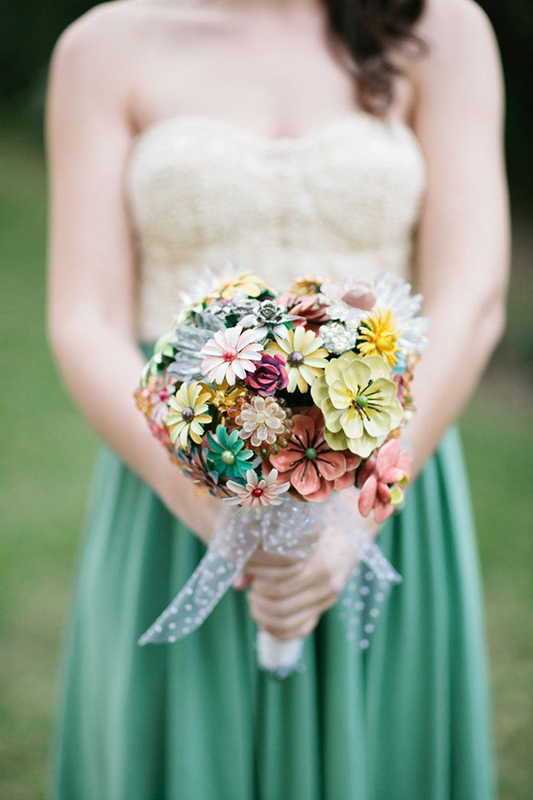 Photo by Jessica Loren 
Another excquisite-looking keepsake idea for your 'maids to cherish long after the wedding. 
6. Single Stems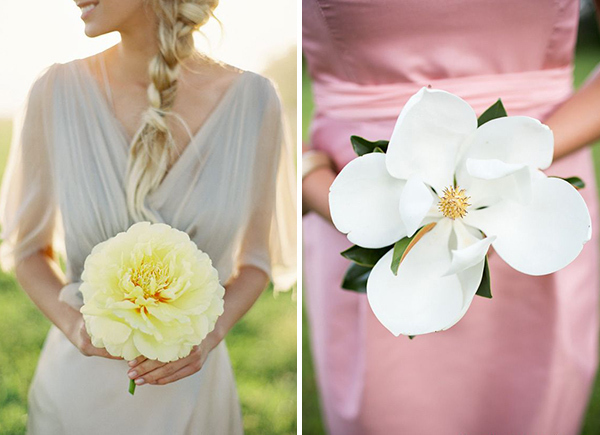 Photos by Jose Villa and Theo Milo 
These can be paper flowers or regular blooms—either way the effect is absolutely striking when paired with a fuller bride bouquet! Head here for even more single stem inspiration. 
7. Ribbon Streamers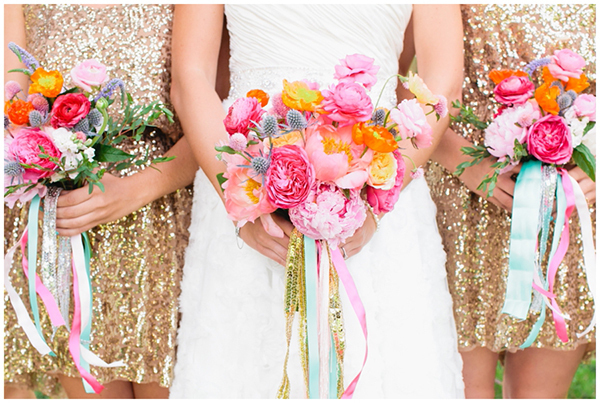 Photo by Ariane Moshayedi
This is more of a fun idea for what's below the bouquet. Wrap stems in multiple ribbons, and use different shades for the bridesmaids.
8. Strictly Greens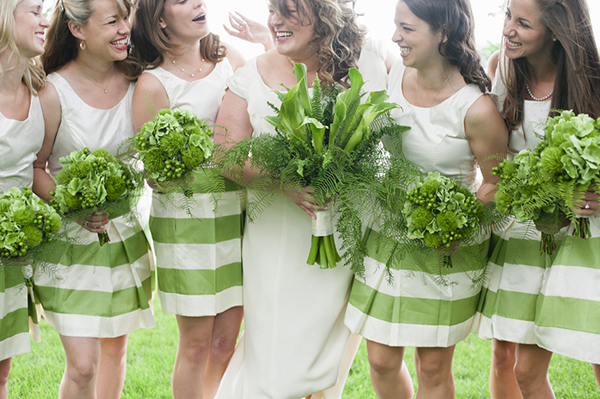 Photo by Melissa Oholendt
Fun for an eco-friendly wedding—or for a couple that just really likes the shade!
9. Shoots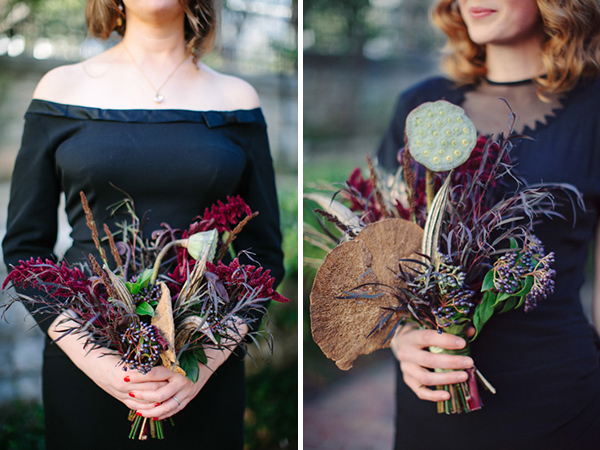 Photos by Melissa Oholendt
You know those interesting looking berries and leaves that typically surround flowers in a bouquet? Well, why not create arrangements using just those? Clearly the effect is jsut as striking.