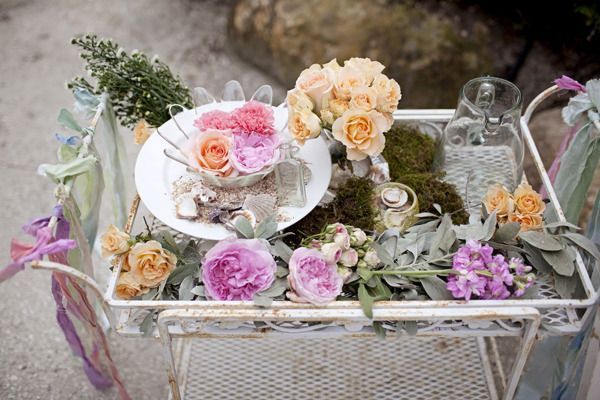 Photo: Joielala Photographie
If you're looking for great ways to add creativity and originality to your wedding decor, try mixing up your floral arrangements a bit. Think outside the vase with these fun, unique ideas for displaying your wedding blooms.
1. On a door frame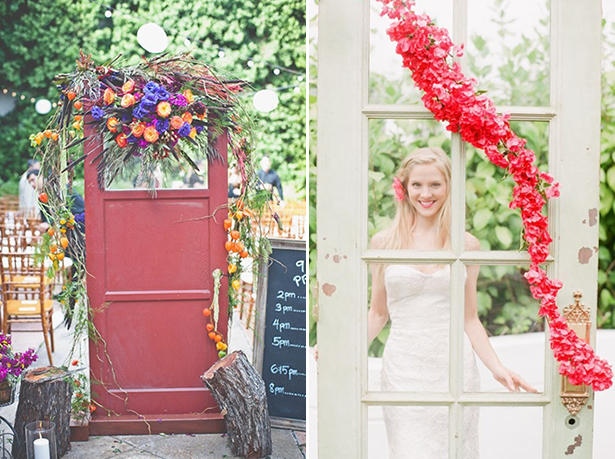 Photos (from left): Leila Brewster, Caroline Tran
Create a whimsical ceremony scene with a vintage door frame embellished with fresh flowers. 
2. Inside lanterns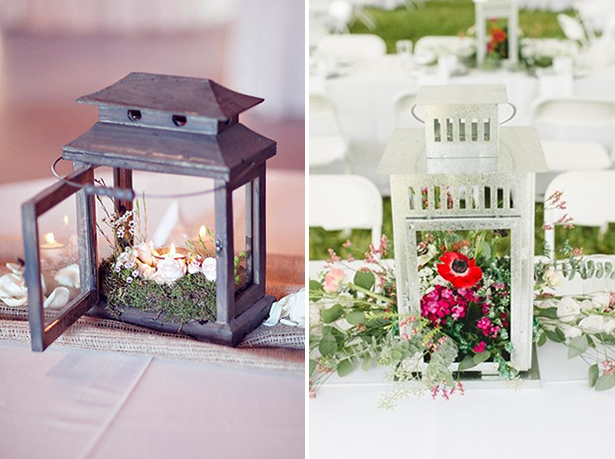 Photos (from left): Laura Leslie, Ulmer Studios
Nestle your floral arrangements inside lanterns for perfectly pretty centerpieces. 
3. On the ceiling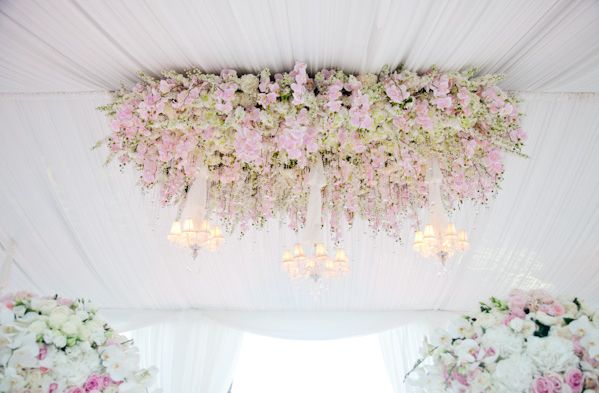 Photo: Samuel Lippke
There is little more enchanting than a lavish cascade of blooms like this one.  
4. In birdcages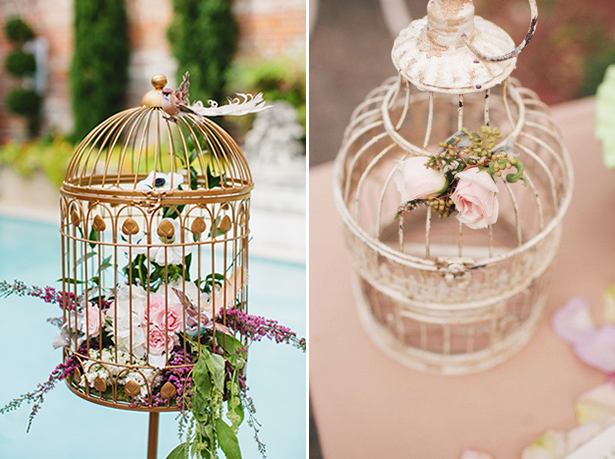 Photos (from left): Greer G. Photography, Desi Baytan
Whether they spill from within or perch on top, flowers complement these vintage accents perfectly.
5. In test tubes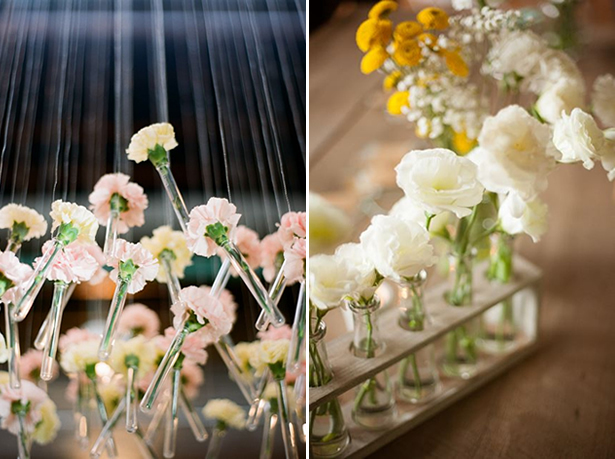 Photos (from left): Ali Harper, White Rabbit Studios
Clever, offbeat and elegant.
6. In drawers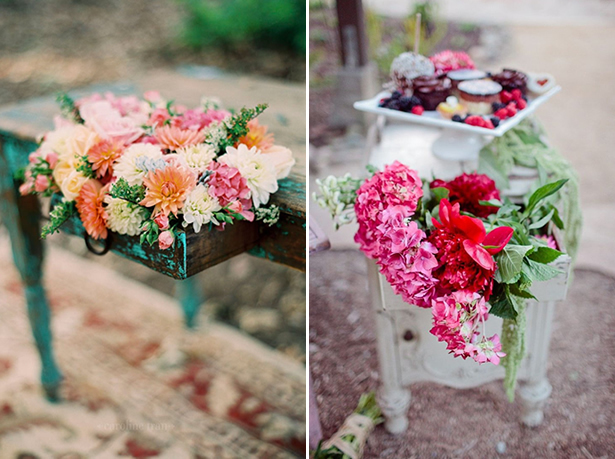 Photos (from left): Caroline Tran, Meg Perotti
A brilliant way to add big bursts of blooms without taking up precious tabletop space!
7. In seashells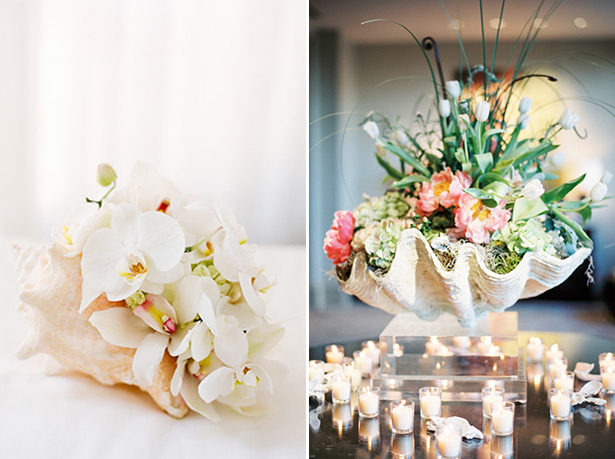 Photos (from left): KT Merry, Landon Jacob
A lovely way to incorporate seaside style for a beach wedding.
8. On chandeliers
Photos (from left): Amanda K Photo Art, Clary Photo
Decorate chandeliers with flowers and greenery for that floaty, romantic look. 
9. Inside frames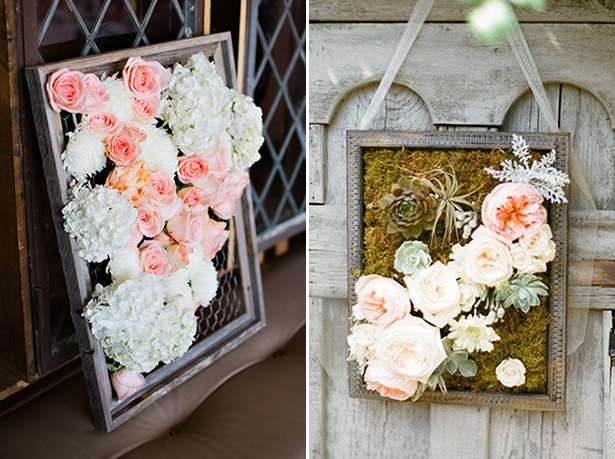 Photos (from left): Kina Wicks, Lane Dittoe
Place stems into chickenwire for a simple, unique DIY flower arrangement.
10. In paper cones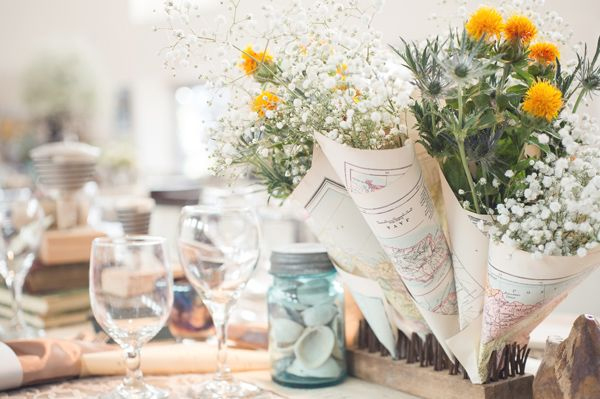 Photo: 13:13 Photography
Bundle them together for unique centerpieces and allow guests to take individual cones home as favors at the end of the evening.
11. In watering cans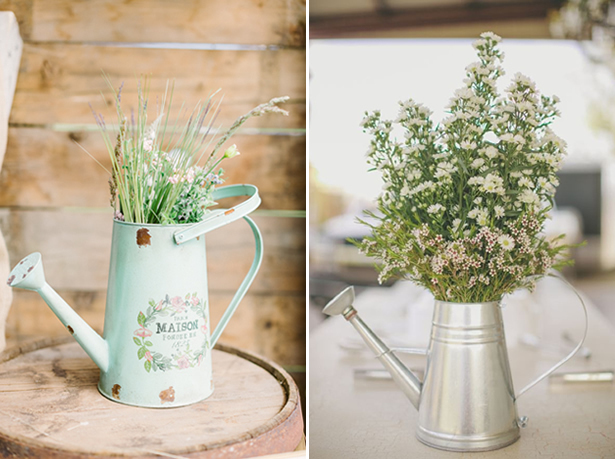 Photos (from left): Cluney Photo, n.Barrett Photography
A fun, festive idea for a rustic garden wedding!
12. In teacups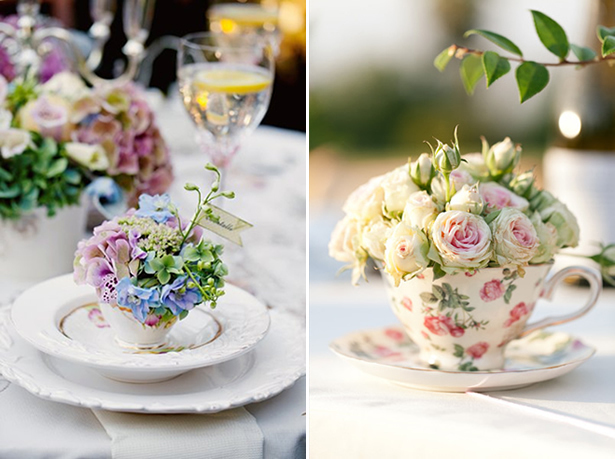 Photos (from left): Kailey Michelle Events, Erin Hearts Court
Such a charming idea for a shabby chic tablescape!
13. On shutters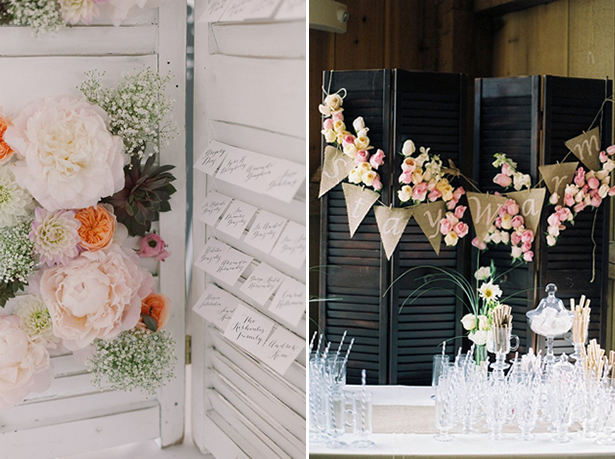 Photos (from left): Ruth Eileen, Laura Murray
Tuck flowers into shutters for pretty backdrops, escort card displays, or photo displays.
14. On a tiered stand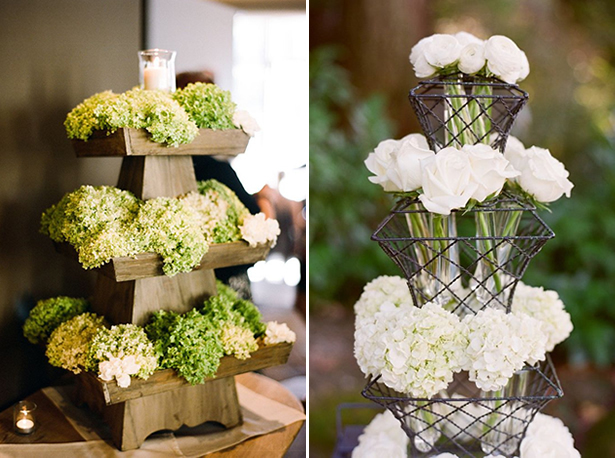 Photos (from left): Lexia Frank, Lisa Lefkowitz
Make a grand statement with multiple levels of flowers!