By: Janie Medley; Photos by Marvelous Things Photography
We made this pretty arrangement for right around $25!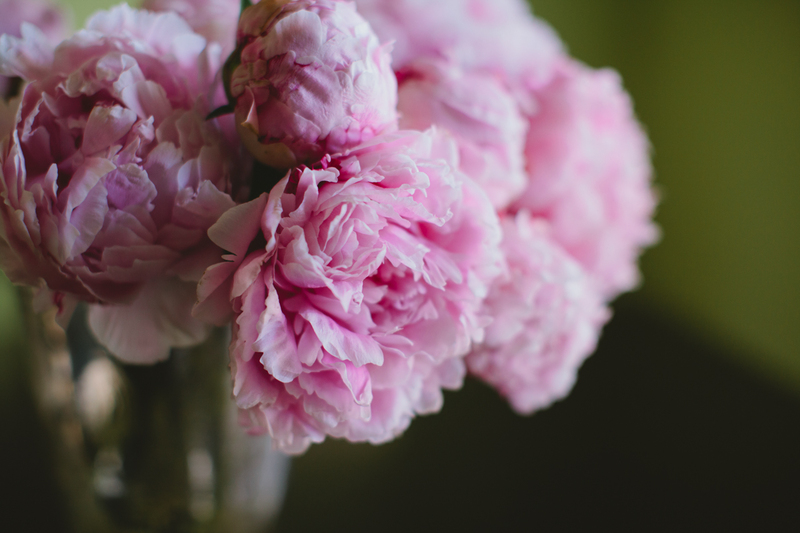 Materials: 10 stems of peonies, Vessels (We used mercury containers.  Peonies look so lovely in them and you don't have to use any filler), Floral adhesive tape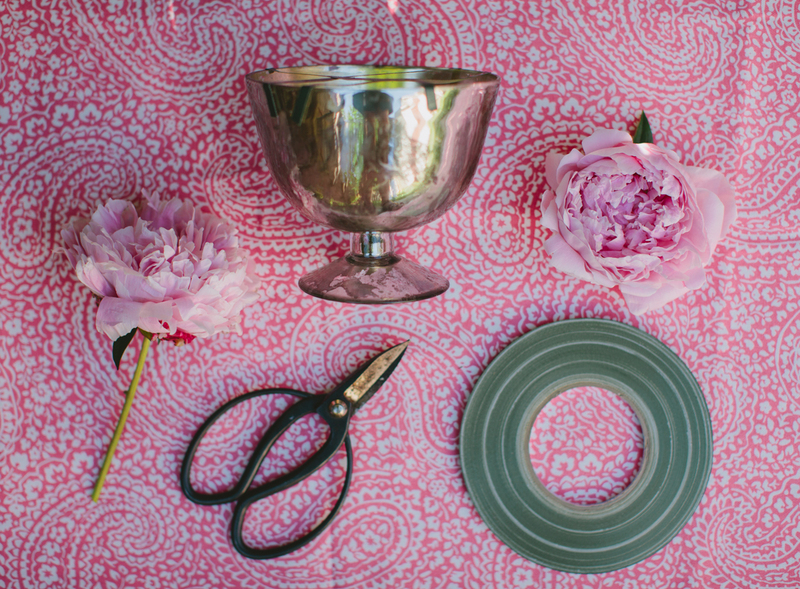 Step One: Using the floral tape, make a grid on top of the vessel that you will be using.  The grid will hold the flowers in place.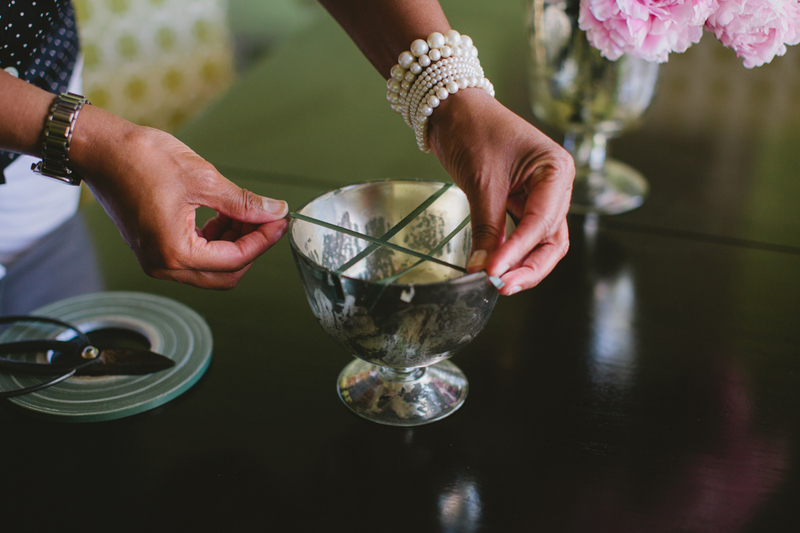 Step Two: Depending on the type of vessel that you are using, cut the stems so that when you place them in the vessel, the top of the peony will rest right above the grid.  You want to make a "fluffy cluster" with the peonies.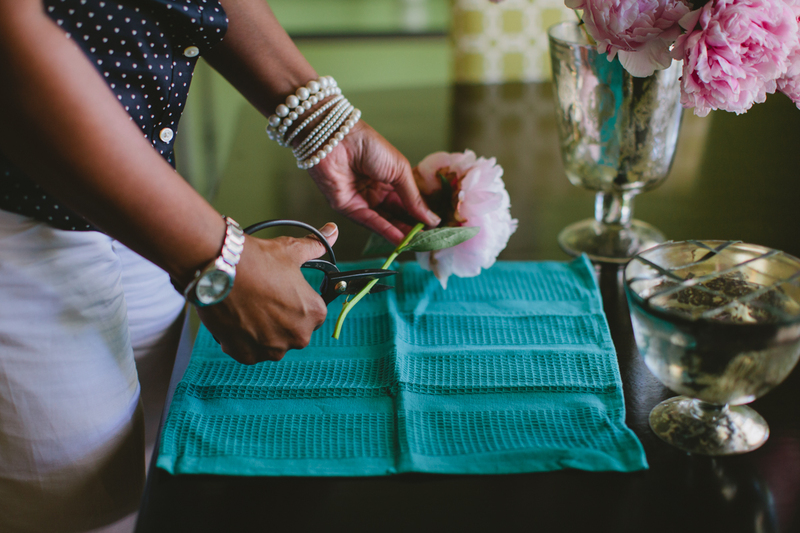 Step Three: Starting at the center of the grid, and moving outward, begin placing the flowers in the vessel.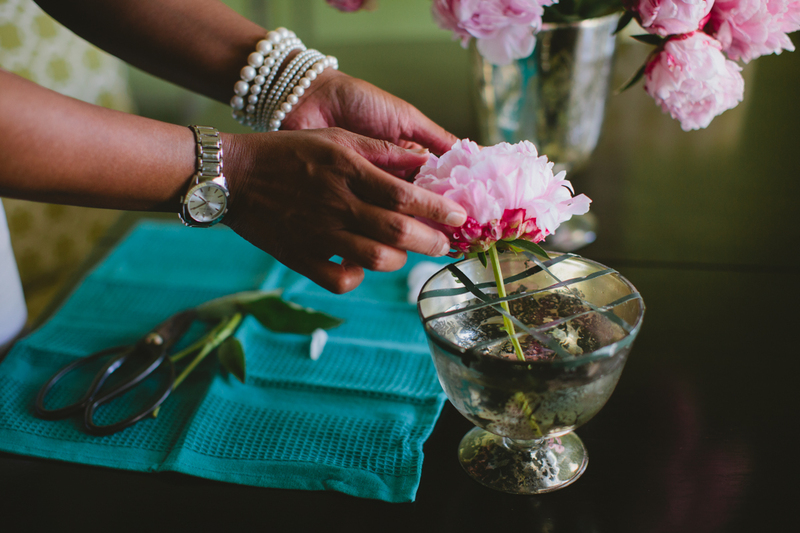 Step Four: Keep adding the peony stems until you get the desired look and feel.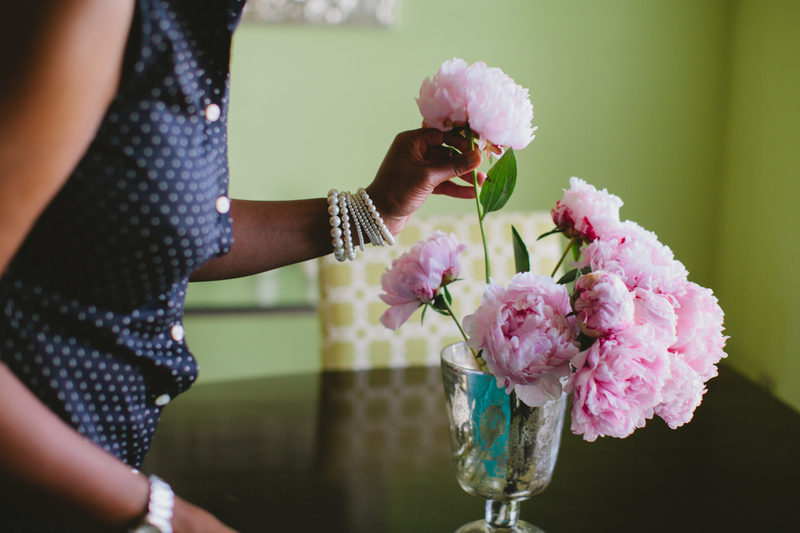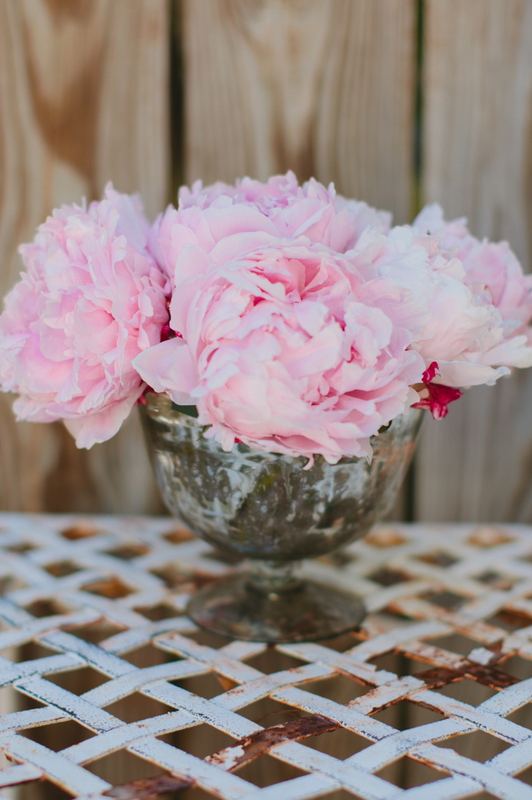 Tip: We used 6-7 peonies per arrangement.  Make sure the peonies are fully opened; they will normally pop open within a day!