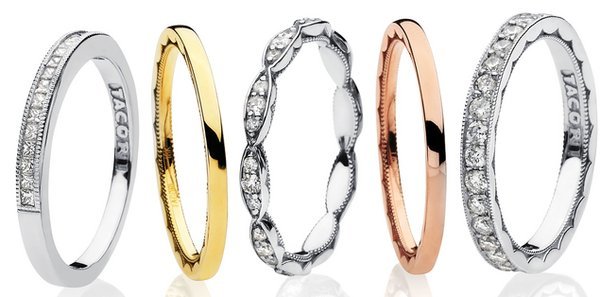 Band Together
Your wedding band is a sign of commitment that lasts beyond the wedding day – far longer than flowers or music or cake. Make sure you factor this important symbol of commitment into the earliest stages of planning your wedding budget.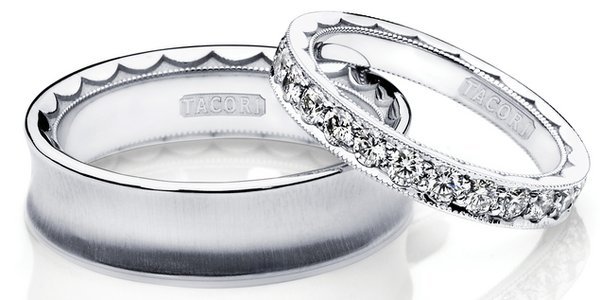 Talking to Each Other
Stay connected with matching his and her wedding bands that talk to each other. Complement each others' style in this classic tradition that is the physical symbol of your bond.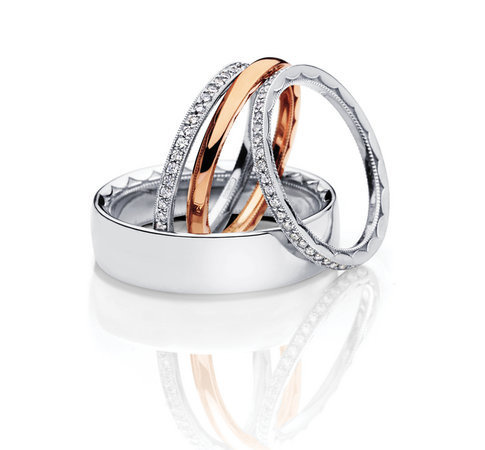 Bold and Beautiful
There are no rules when it comes to wedding bands! Loving something a little different? Then make a statement with 18k red gold.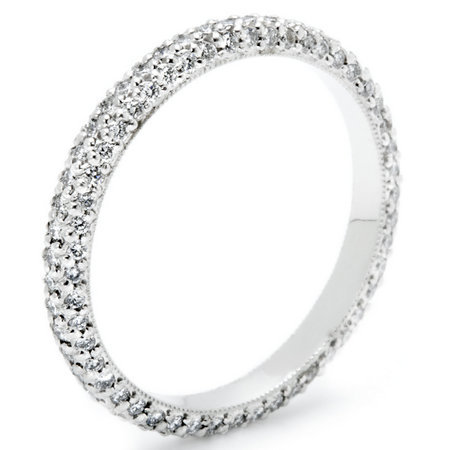 3-D
You can add dimension and dazzle by opting for a wedding band like this one – which features three rows of brilliant round diamonds!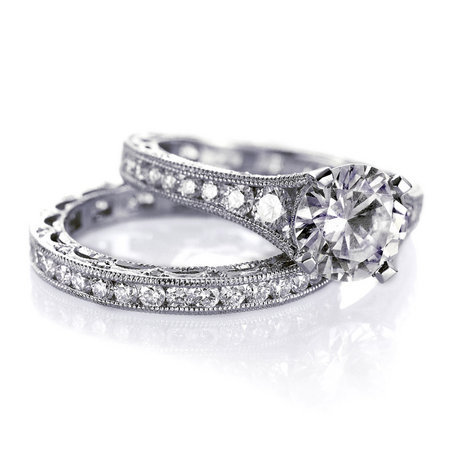 Go Solo
Going to the gym? Cleaning house? Travelling? There are times when you will prefer not to wear your engagement ring, and will prefer to simply wear your wedding band. Consider this when making your decision. Does your wedding band stand alone – and still look gorgeous?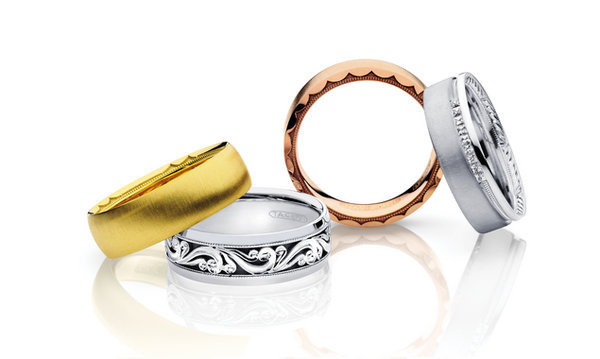 Did You Know?
Gold is a metal that stands the test of time. Color options include white, yellow, red and rose.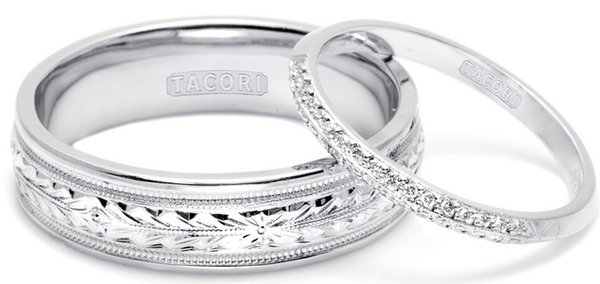 Pass it On!
You may want to pass your wedding band along to your children someday – so choose wisely. Tacori is famous for creating beautiful heirlooms to be treasured for generations.