1. Mesh Colanders
Made of stainless steel that will never rust, these fine-mesh colanders are great for draining everything from greens to rice. Exclusively at Williams-Sonoma.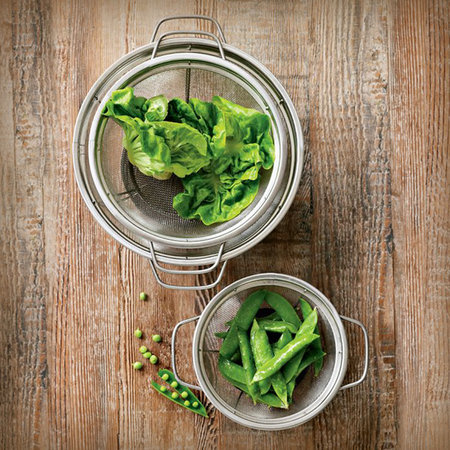 2. Staub Mini Cocottes
Oven to table perfection! Enameled cast-iron cocottes are ideal for baking and serving individual portions of soups, sides and more. Exclusively at Williams-Sonoma.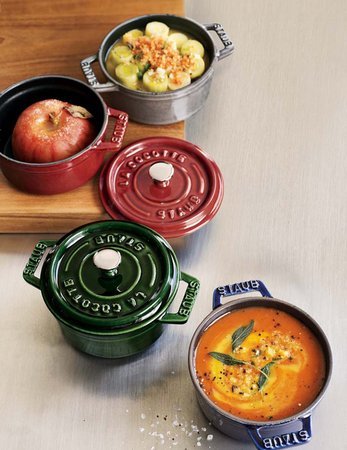 3. Block Knife Sets
Block sets include all the essential knives you'll need. Start with one and then add specialized knives to complement your cooking. Available at Bed Bath & Beyond.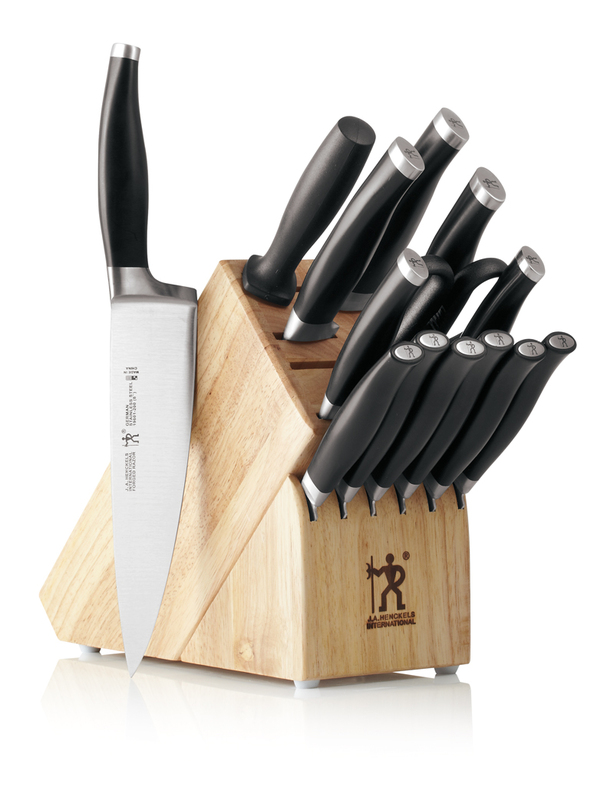 4. SodaStream Fizz
The fun is in the fizz. Make your own soft drinks in reusable bottles. Available at Bed Bath & Beyond.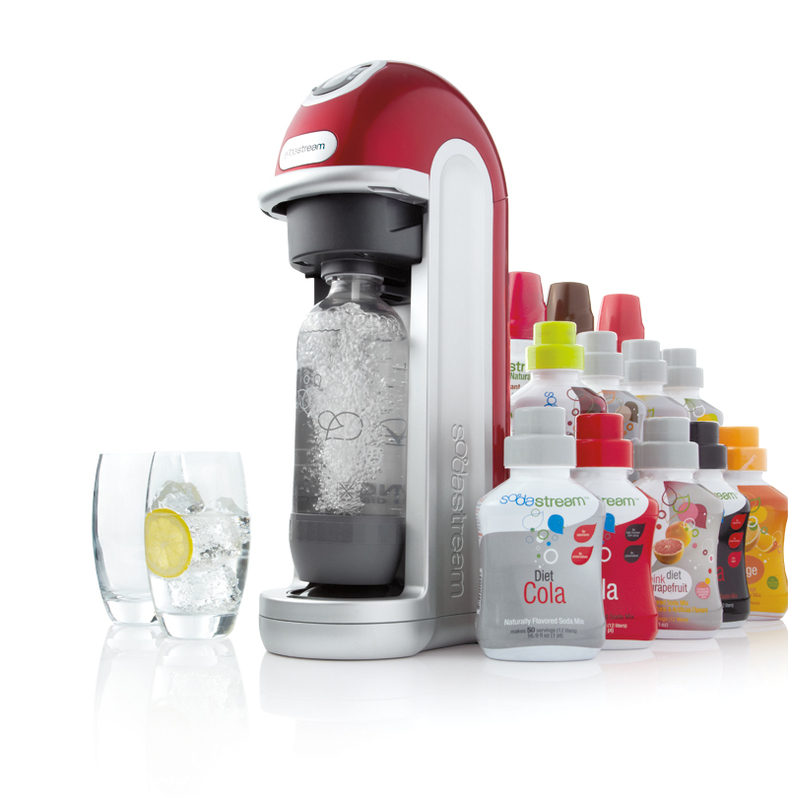 5. Five-Piece Parker Bowl Set
Of course, your kitchen collection won't be complete without stepped earthenware bowls in matching, tonal brights! Available at Crate & Barrel.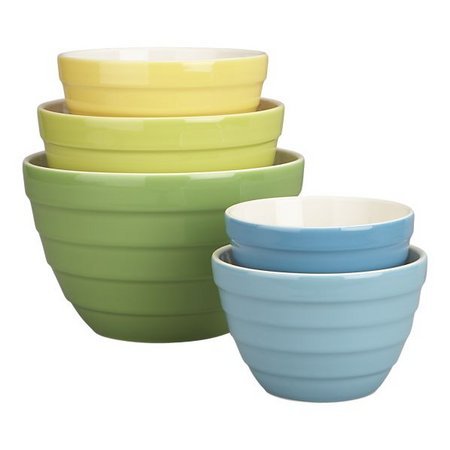 6. 10-Piece Punch Bowl Set
Be the hostess with the mostest; entertain in style with a schmancy punch bowl set. Available at Crate & Barrel.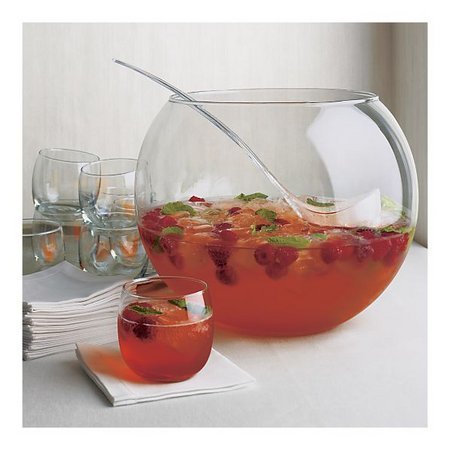 7. A Mixer
KitchenAid 5-Quart Stand Mixer. Outfit the most important room in your new home—the kitchen!—with these essential registry items from Kohl's. Start with a sunny buttercup mixer to blend, mix, and whip dozens of family recipes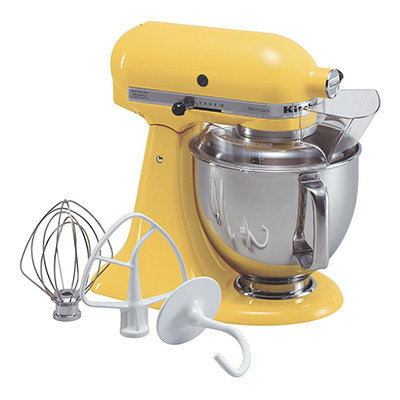 8. Calphalon Cookware
Cooking with Calphalon® 10-Piece Set. The hard-andonized, non-stick coating will ensure clean, even heat for years—and the clear lids will help you keep watch on your food. Available at Kohl's.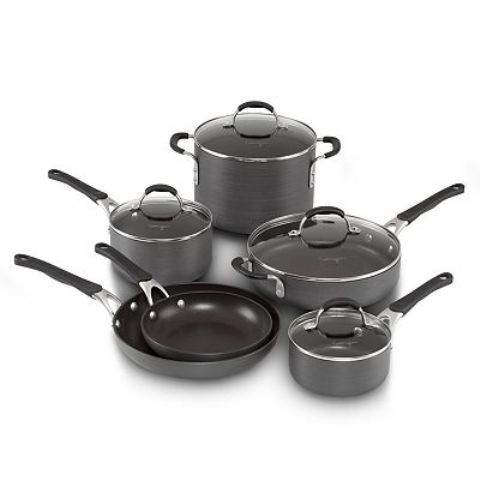 9. Barware Collection
Fun and unique patterns set a festive mood with a glass for every occasion. Cheers to you! Available at Macy's.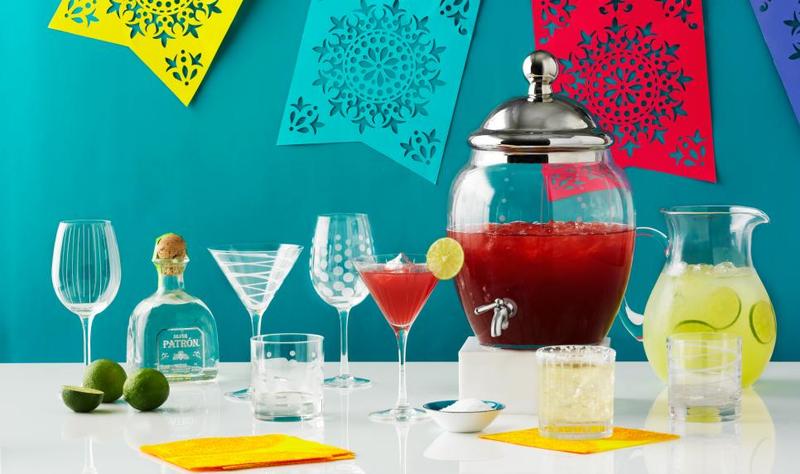 10. Keurig Coffee Maker
No need to compromise; have any beverage you'd like and keep your brew budget in check with a Keurig B70 Coffee Maker. Available at Macy's.