If you're looking for timeless dinnerware that can become a part of your formal or every day dining, we've chosen a few options that stand out. 
1. Vintage floral archetypal pattern, available at Bed Bath & Beyond.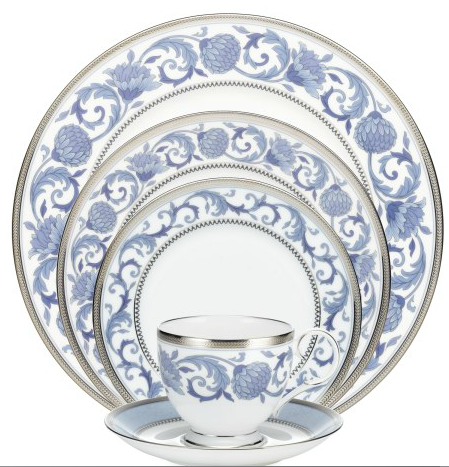 2. Embossed whiteware with shark's tooth gold banding. Available at Bloomingdales.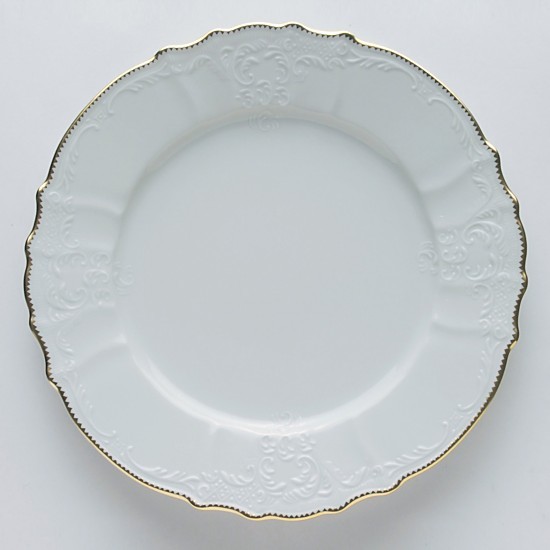 3. Elegant lace pattern with platinum accent band. Available at Kohl's.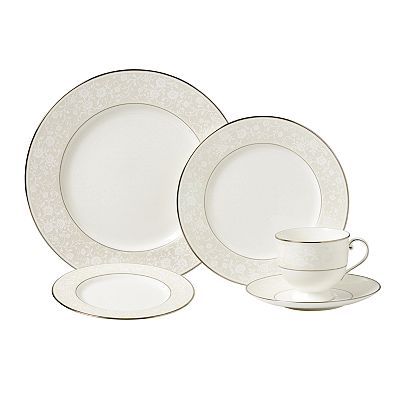 4. Simplicity is key with this bright white, crisp porcelain set. Available at Crate and Barrel.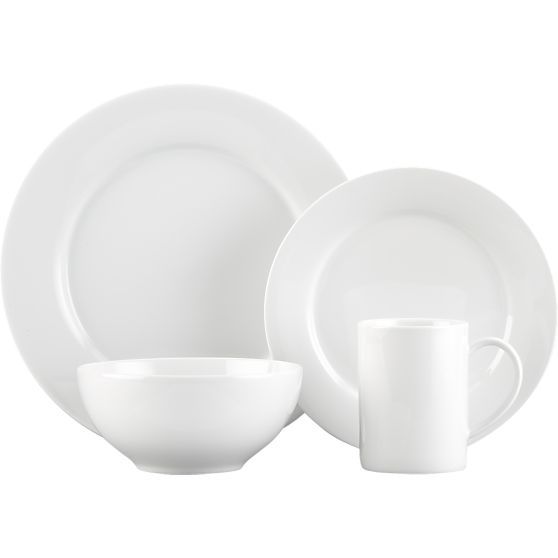 5. A classic set that is popular in Parisian bistros. A white porcelain with a red fillet border. Available at Williams Sonoma.