Fun and unique ways to guide your guests to their tables! 
1. Magnetic Field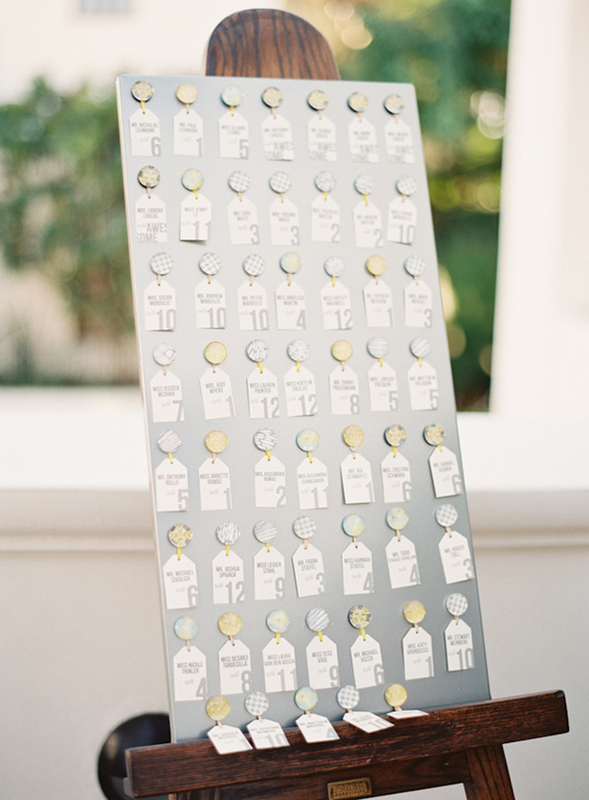 Photo by Kurt Boomer Photography
A modern twist on the refigerator magnet, this is a fun way for guests to find their seats.  
2.  Dog-loving Cards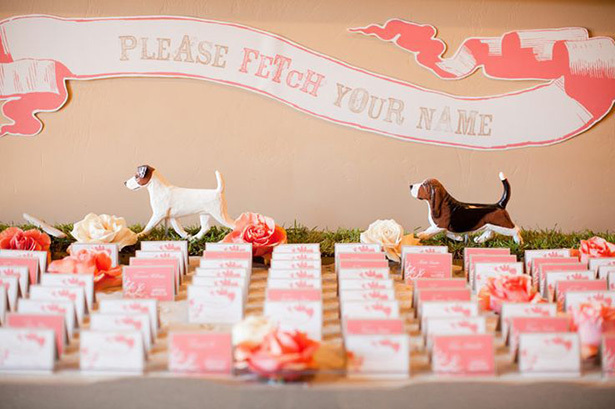 Photo by Caroline Tran Photography
Animal lovers, let these precious pooches capture the hearts of your guests. 
3. Rustic Keys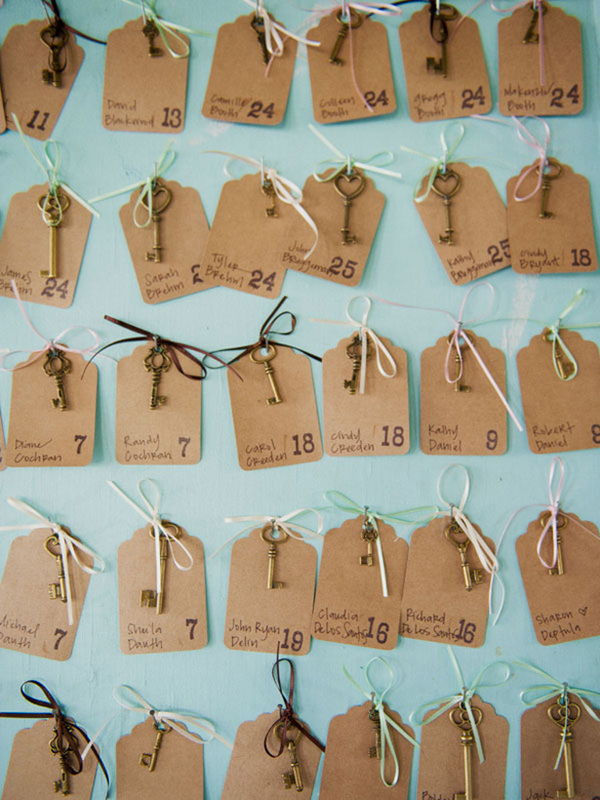 Photo by Christa Elyce Photography
Your guests hold the key to their seats with this adorable DIY touch. 
4. Clothes Line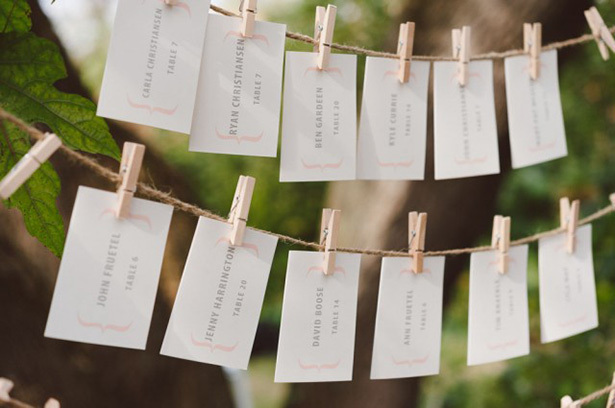 Photo by Jeff Loves Jessica
Put a twist on this old-fashioned drying technique by using it as a modern way for guests to find their tables. 
5. Flower Pots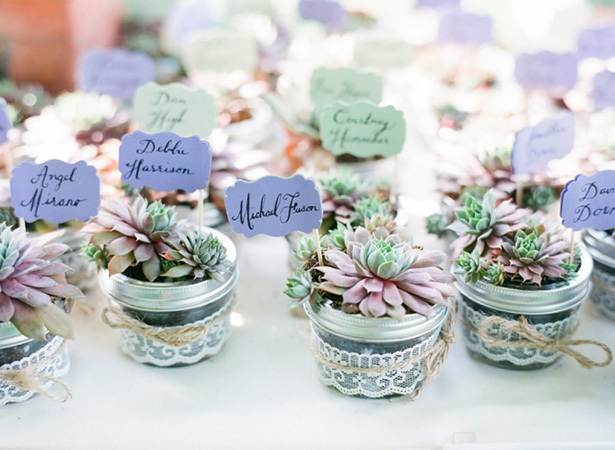 Photo by Jodi Miller Photography
Bring your reception to life with springtime pastel flowers and fancy calligraphy to get people into their seats.
6. Luggage Tags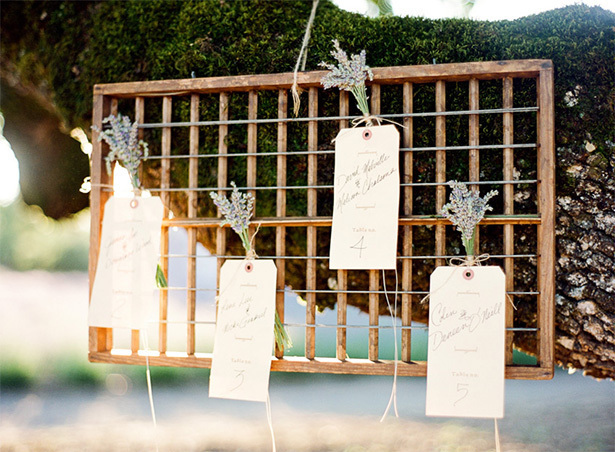 Photo by KT Merry Photography
Transform never-before used luggage identifiers into escort cards, the perfect accent to a rustic southern wedding. 
7.  Dangling Diamonds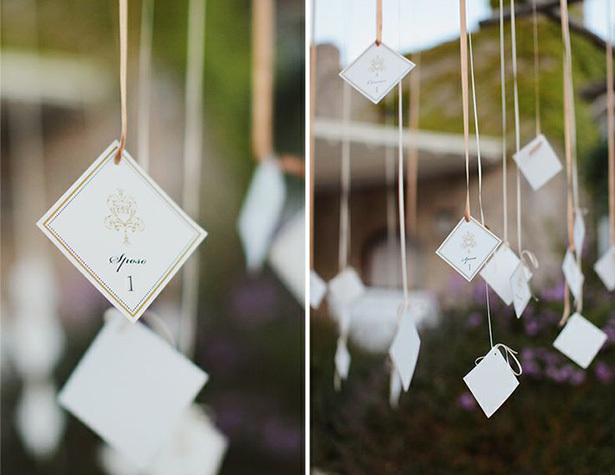 Photo by Landon Jacob Photography
Hang paper cut-outs with ribbon from the branch of a tree over head and have guests search for their names. 
8. Brown Paper Packages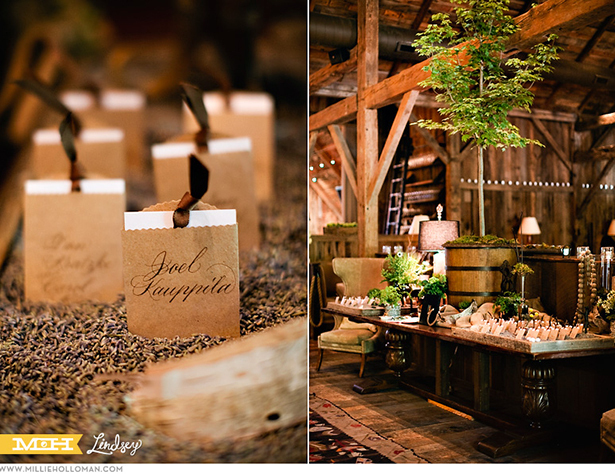 Photo by Millie Holloman Photography
The calligraphy on each packaged escort card adds a touch of elegance to a rustic display. 
9. Chalk It Out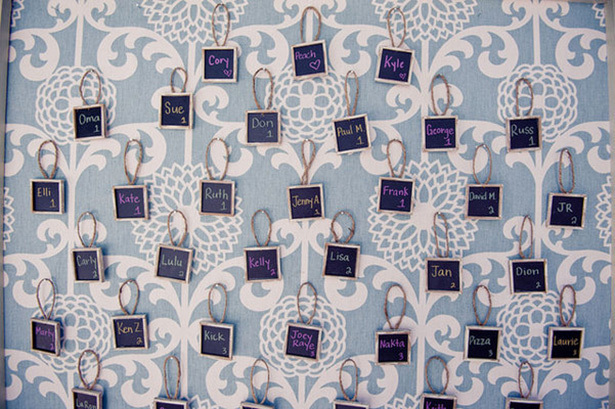 Photo by Hello Studios Photography
These easy, mini blackboards are a creative touch for a DIY-inspired wedding. 
10. Go Graphic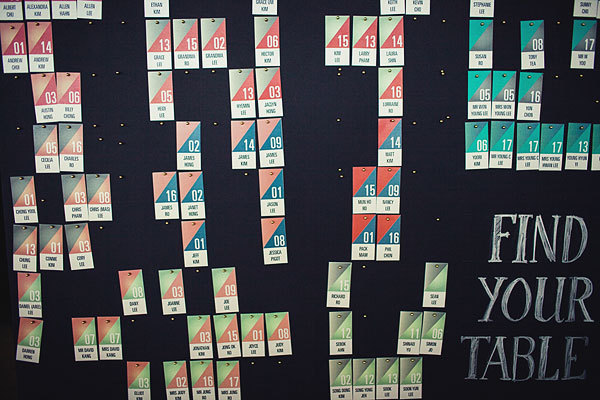 Photo by Amelia Lyon Photography
These bold graphic designs will catch the eys of your guests and allow them to easily find their name and number. 
11. Lock It Up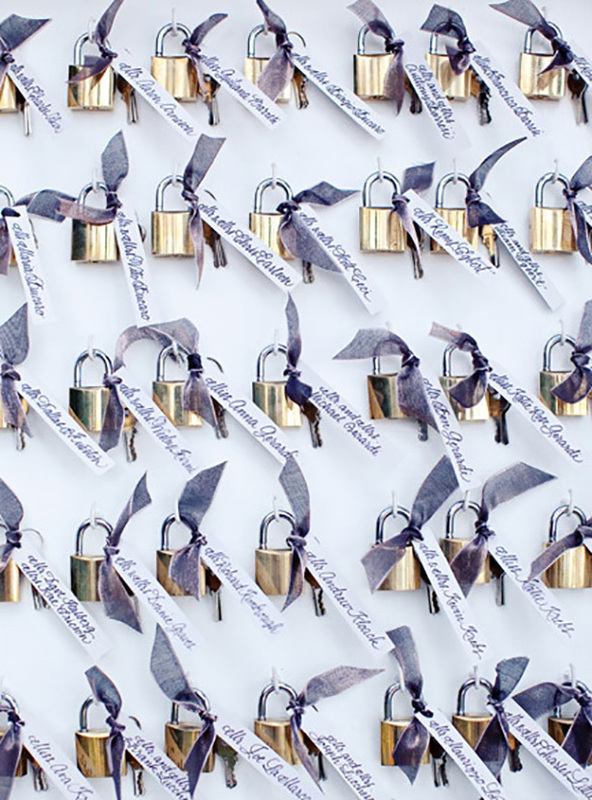 Photo by Meg Perotti Photography
Your guests can unlock the mystery of their seat all on their own with these glam lock & key sets. 
12. Mini Compass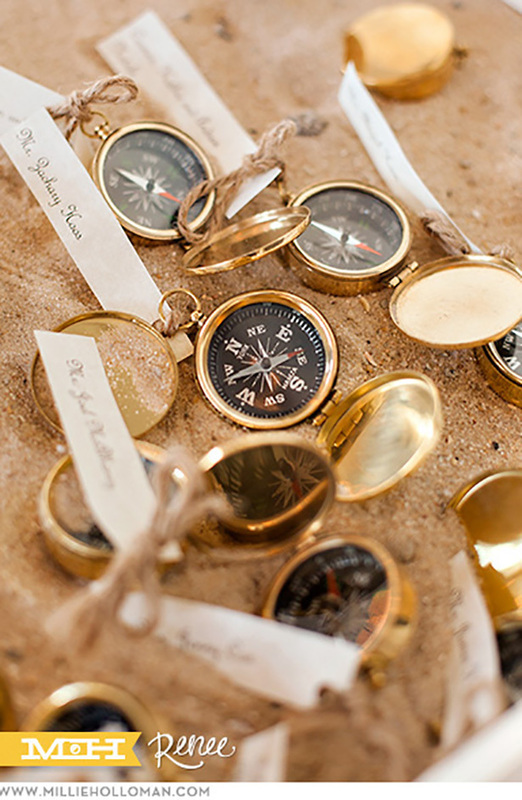 Photo by Millie Holloman Photography
This mini compass will be essential in finding the proper seat, especially if you've got a lot of of guests and tables to maneuver.
13. Plane Tickets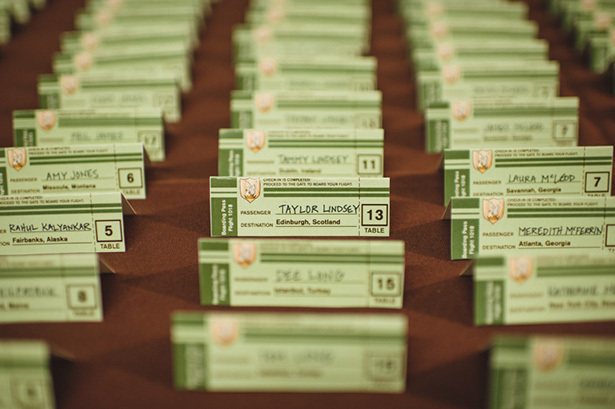 Photo by Spindle Photography
A fun idea for a destination wedding or couples who caught the travel bug, give guests one-way tickets to their assigned tables.