It's the little details that guests will notice during the wedding reception (besides the food and drinks), which means your table names are no exception. You could take the easy route and do numbers but show off you personality as a couple with names. Here are 5 examples: 
Cities and States - Do you both love to travel? Show your guests your favorite vacation spots! See more of Amber & Brett's real wedding here.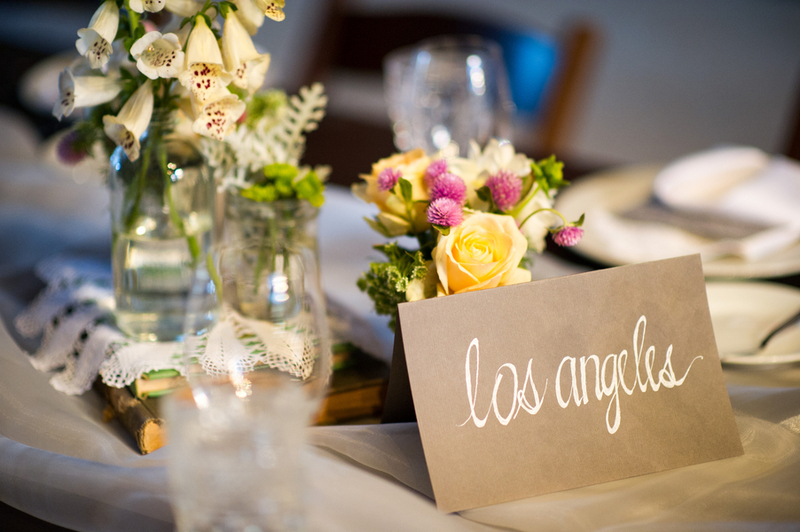 Photo: Weston Neuschafer Photography 
Sports - Whether it's football, basketball, soccer, lacrosse, or tennis, use professional player's last names. See more of Lydia & Bill's real wedding here.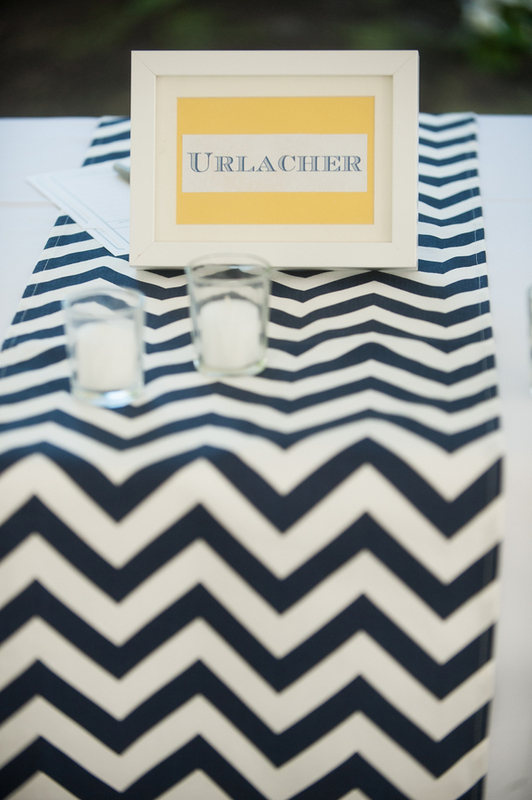 Photo: Genesa Richards Photography
Biblical Virtues - Faith, respect, joy, compassion, perserverance, humility, hope, gratitude -- the options are endless. See more of Helen and Sam's real wedding here.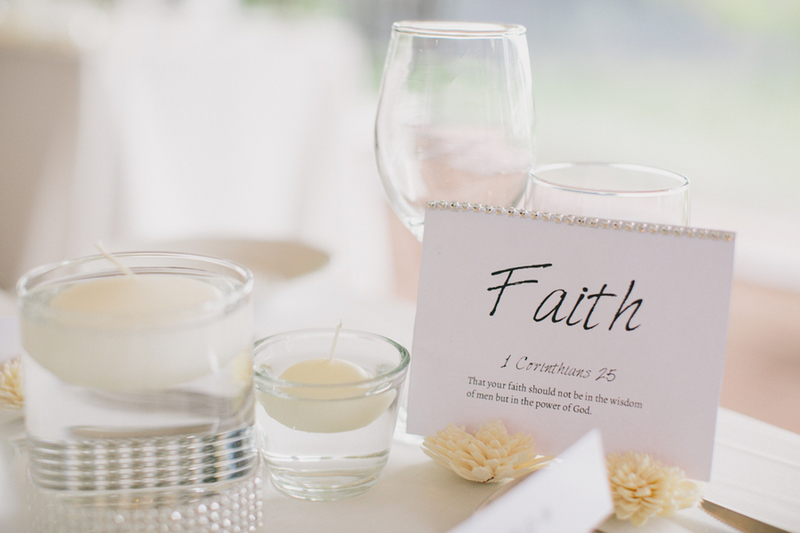 Photo: Jamie Delanie Photography
Pets - If your venue doesn't allow pets on-site, then include them by having their photos instead. See more of Sara & Jeremiah's real wedding here.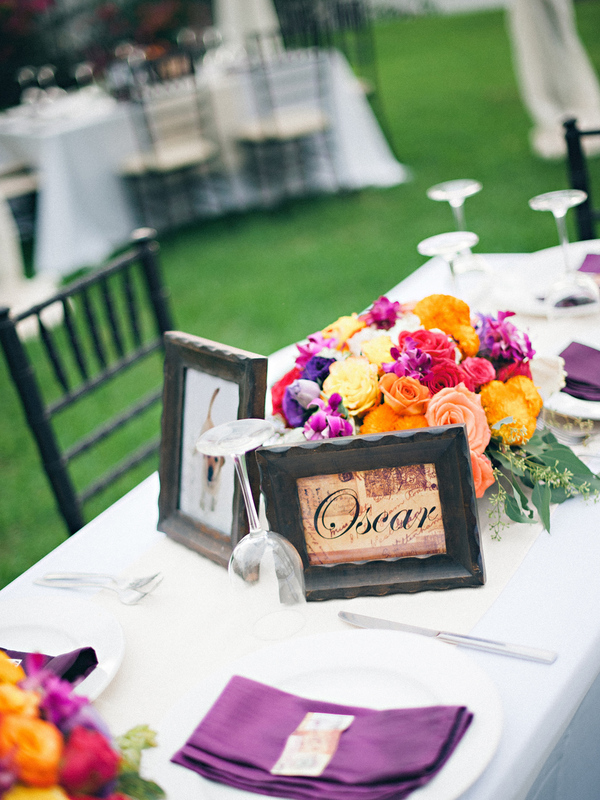 Photo: Jillian Mitchell Photography
Cultures - Pay homage to your families' roots by using your second language such as Spanish. See more of Rebecca and Mark's real wedding here.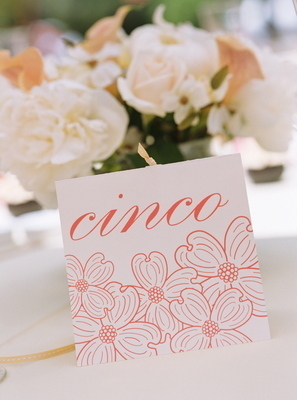 Photo: Shelly Kroeger Photography