As we've already seen, there are plenty of clever ways to mix things up when it comes to your wedding guestbook. Let's take a look at a few more unique ideas creative couples have come up with!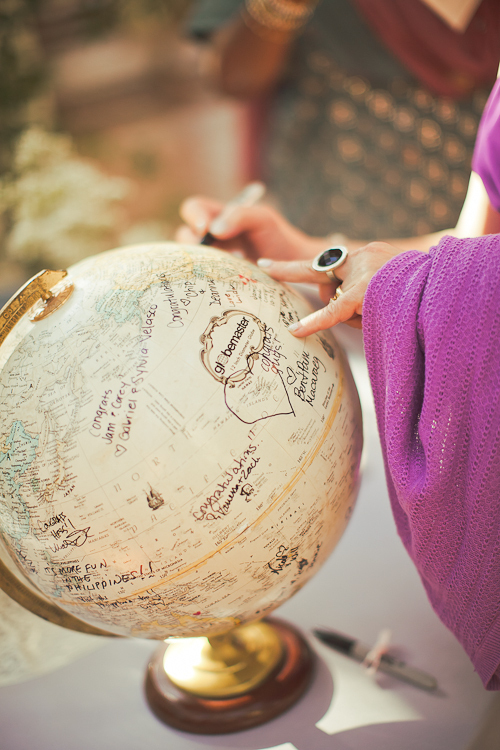 Photo by Orange Turtle Photography
1. Globe - This is a fabulous idea whether you have guests coming in from all over the world, are planning a destination wedding, or just want to incorporate your love for travel into your big day.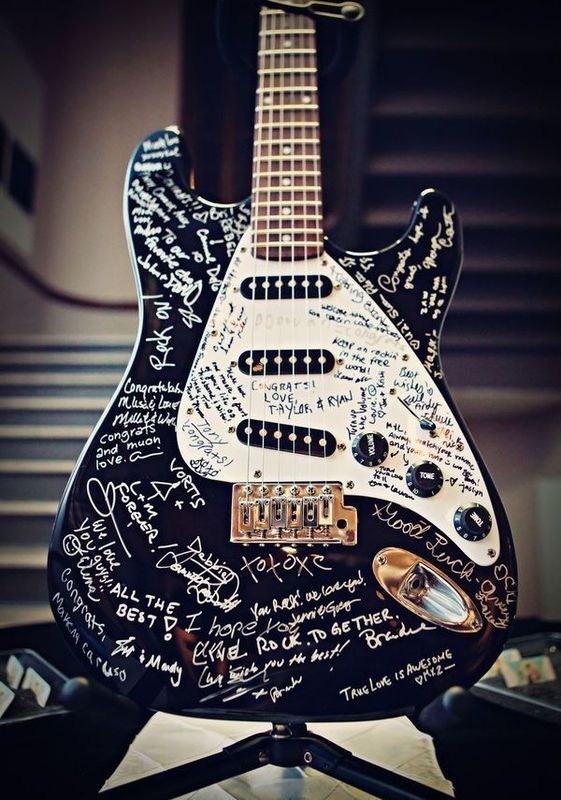 Photo by Cuppa Photography
2. Guitar - Have guests put their signatures on a physical representation of a hobby or interest that's unique to you as a couple. We've seen this done with everything from records to oars.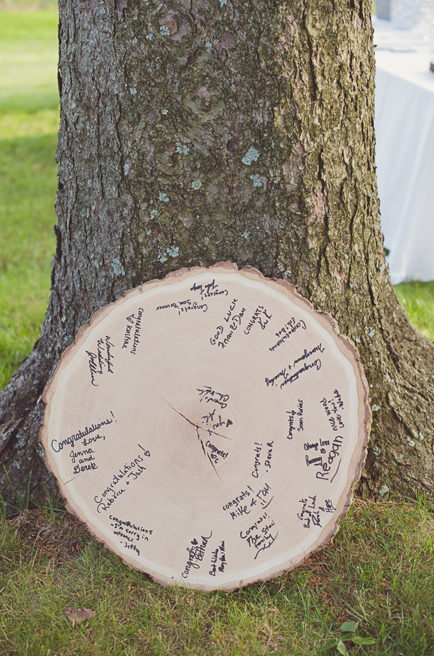 Photo by Maria Mack Photography
3. Tree Slice - These wooden slabs are often incorporated into rustic wedding decor, and they also make fun, festive guestbooks!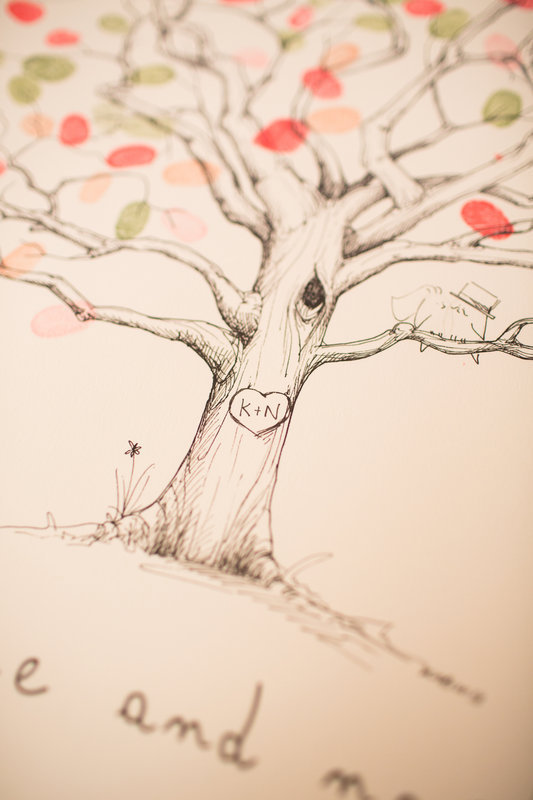 Photo by Katelyn James
4. Thumbprint Tree - Instead of signing their names, have guests make their mark with colorful thumbprints! After the wedding, you'll be left with a fun, meaningful piece of art to frame and display in your home.
Photo by Amore Events by Cody, LLC
5. Cornhole Board - Cornhole has proven to be a very popular lawn game in recent years, with couples getting customized sets made for their big day. Make your cornhole game even more special by asking guests to sign or write special messages on the boards! 
Be sure to check out even more guestbook ideas from real weddings here!