When it comes time to escort your guests to their seats at the reception, it becomes a difficult task. You have a herd of (hungry and thirsty) people trying to find their names on either cards, tags, or better yet charts. To eliminate some stress, display your seating arrangements during cocktail hour so that they can take their time to look. Here are a few creative ideas that come to our minds: 
1. Framed Chart  - Accessorize with tassel balloons to create a focal point.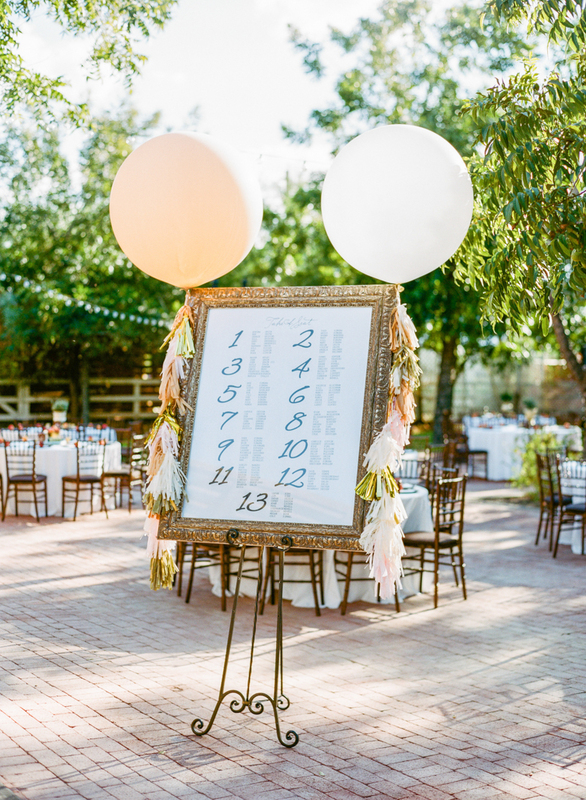 Photo: Daniel Kim Photography
2. Window  - Rent or purchase a reclaimed antique window and handwrite guests' names in each pane.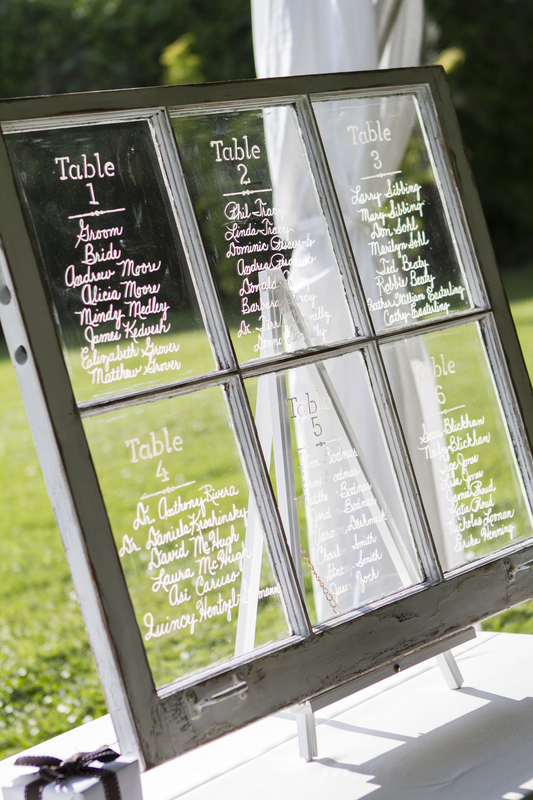 Photo: Richard Ellis Photography
3. Wooden Door - Hang different sized frames on a wooden door for a vintage-inspired touch.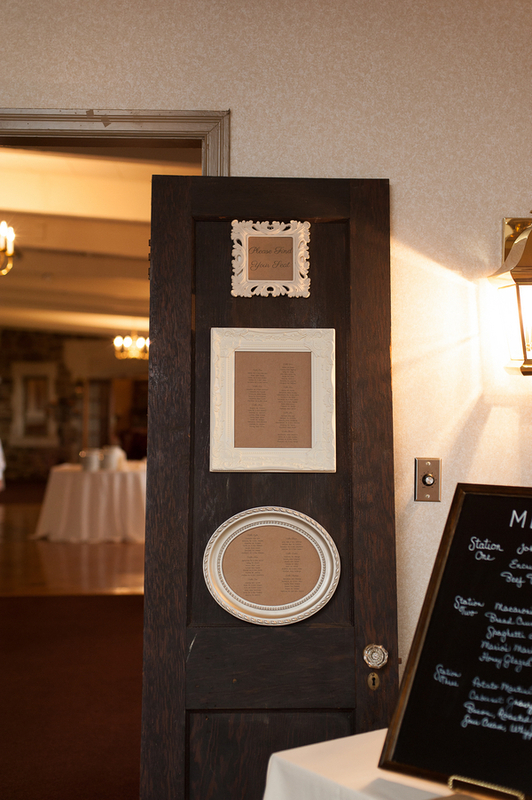 Photo: Crystal Satriano Photography
4. Poster Board - Instead of listing guests' names under each table number, why not alphabetize?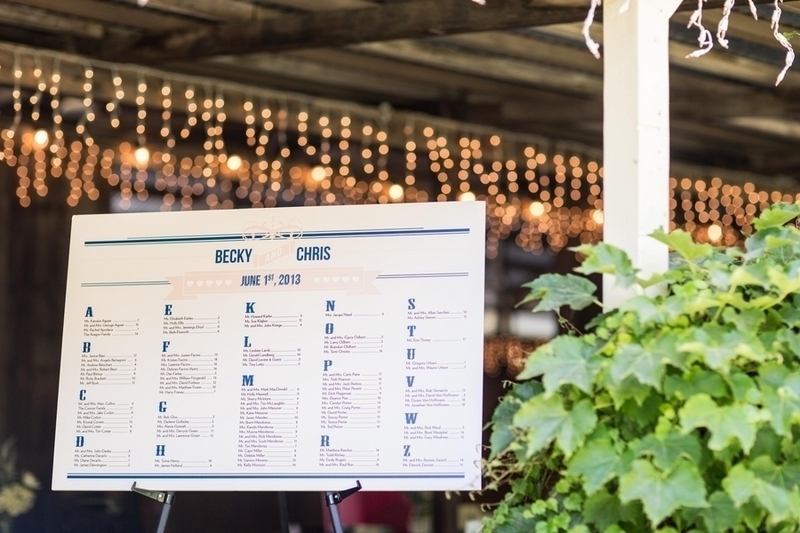 Photo: Retrospect Images 
5. Chalkboard - Name your seating arrangement something unique like "trailhead."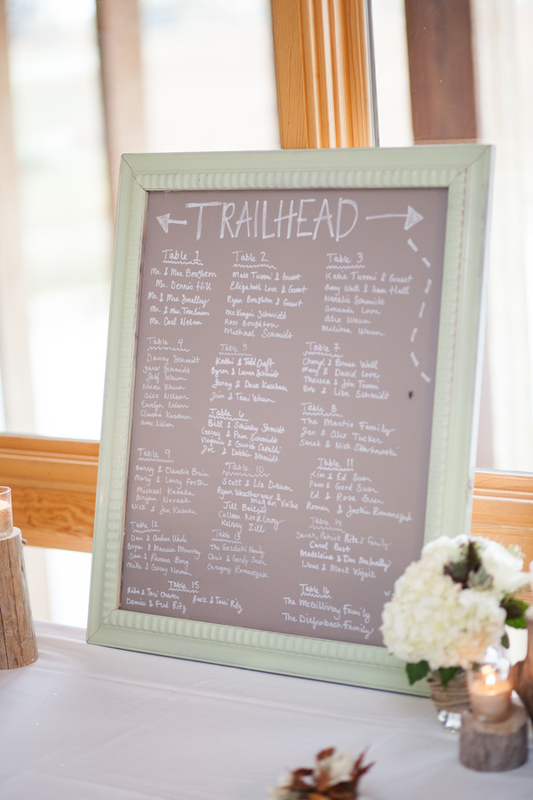 Photo: Wren Photography
6. Clothespins and Tags - An easy DIY project if you're on the prowl!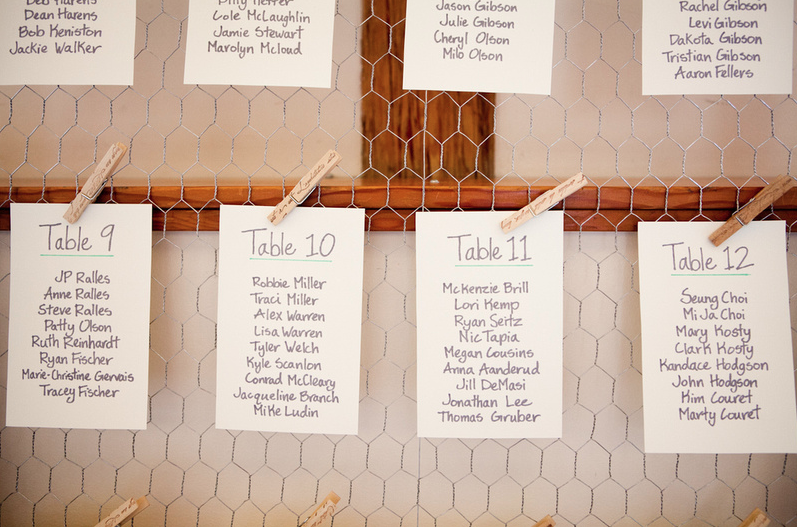 Photo: Angela & Evan Photography
7. Books - Fit for your literary-theme, gather your favorite reads for guests to see.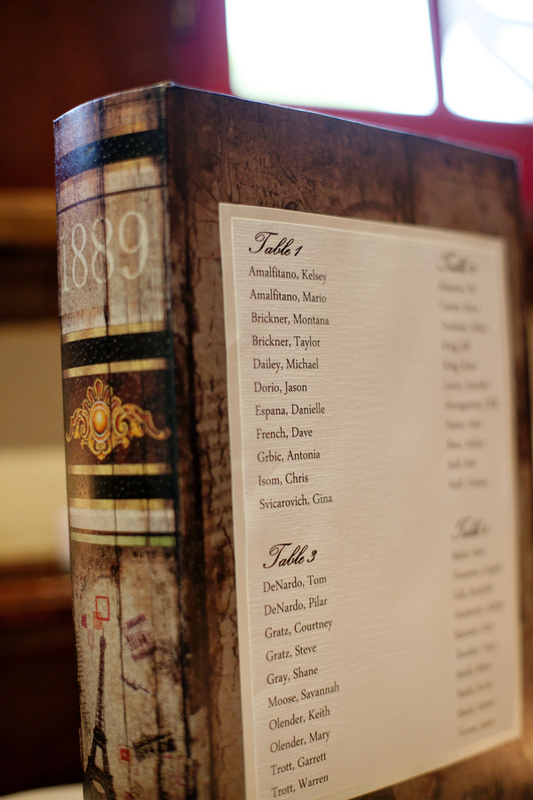 Photo: Sherri J. Photography