Whether you're having 50 guests or 250 guests, escort cards don't just help them find their seats; they help start a conversation. Need inspiration? Right this way: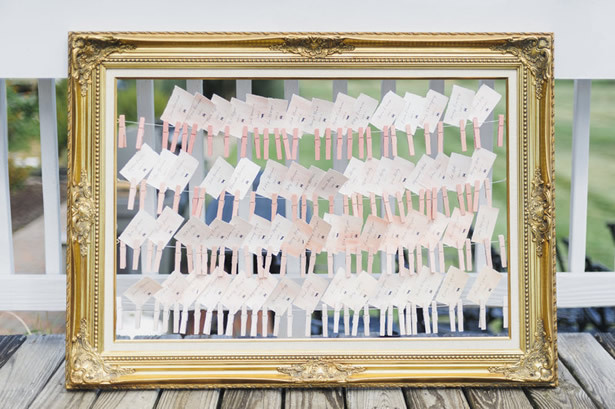 Photo: Krista A. Jones Photography
Picture Frame - String escort cards within a picture frame to create a old-world, European vibe.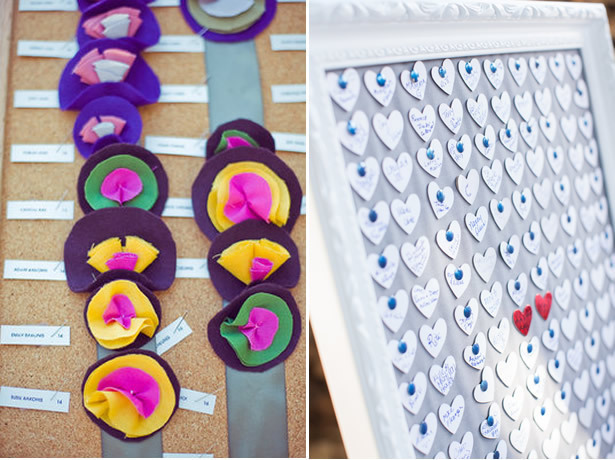 Photos (from left to right): Orange Turtle Photography and Erin Lindsey Images
Bulltetin Board - Use different textures and shapes like fabric flowers and hearts pinned to bulletin boards.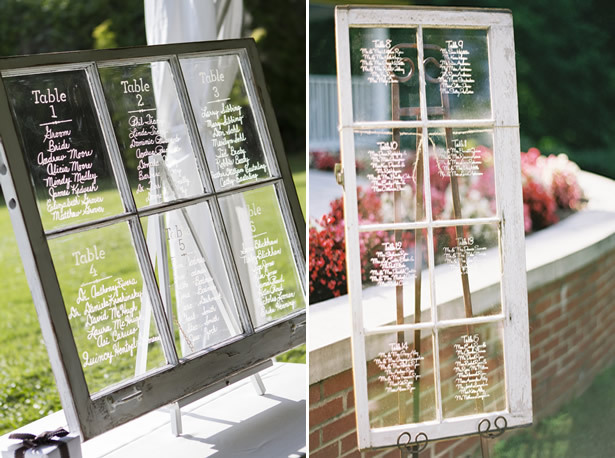 Photos (from left to right): Richard Ellis Photography and Annie Robert Photography
Windows- Transform a window using a white paint pen to write guests' names and table numbers.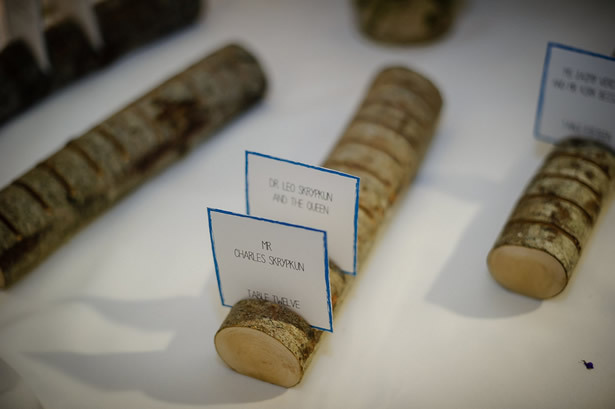 Photo: Gray Photography
Tree Bark - Place escort cards into scored tree logs to fit your rustic theme.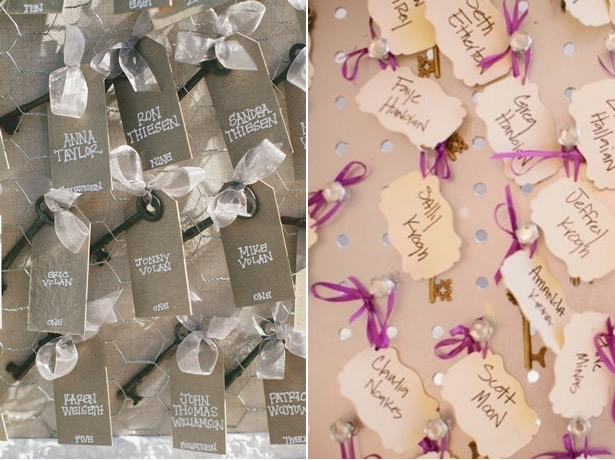 Photos (from left to right): onelove photography and Ashley Rose Photography
Vintage Keys - Wrap ribbon around keys to fit your vintage theme.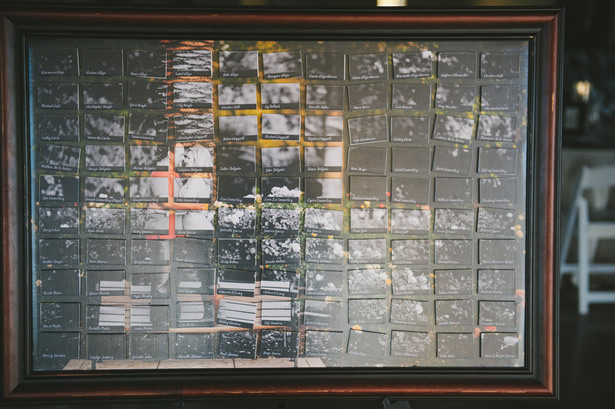 Photo: Sarah Maren Photographers
Puzzle Pieces - Entertain your guests by giving each one a piece to your engagement picture puzzle.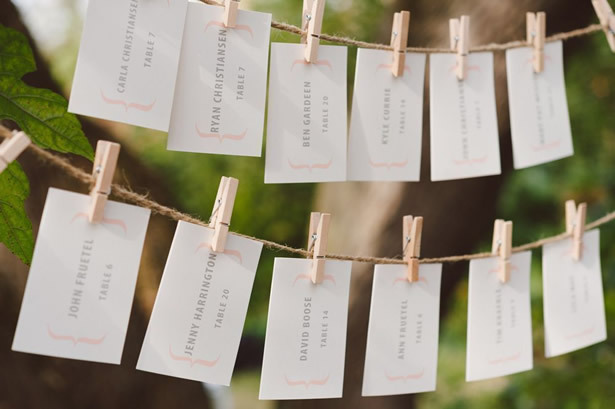 Photo: Jeff Loves Jessica 
Clothespins - Hang escort cards (or even photos) from clothespins within two wooden ladders.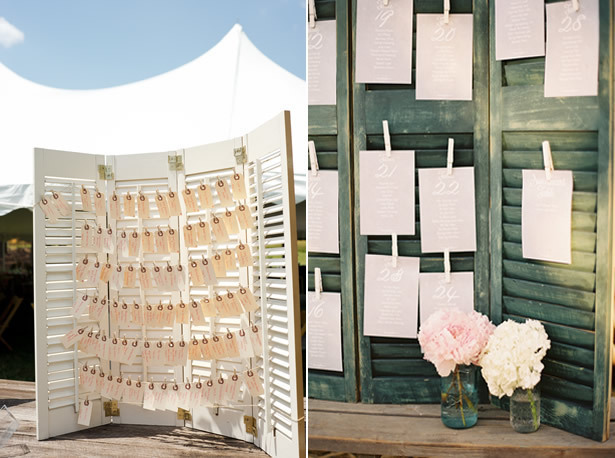 Photos (from left to right): Sharon Elizabeth Photography and Kurt Boomer Photo
Shutters - Sit shabby-chic shutters upright in a zig-zag pattern with escort cards in between slats.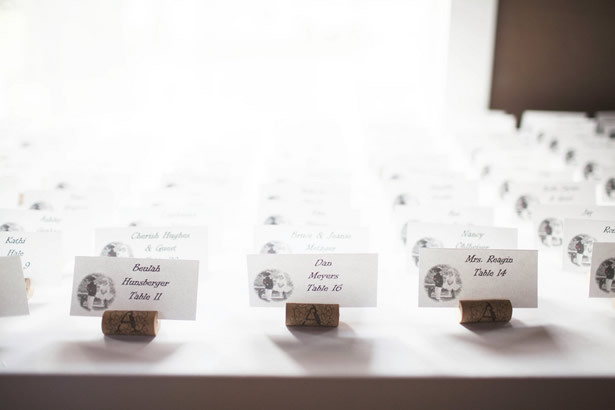 Photo: Taylor Whitham Photography
Wine Corks - Collect wine bottle corks leading up to your big day and re-purpose as escort card holders.