Green and yellow wedding color palettes are perfect for classic, vintage, or rustic weddings. These colors work perfectly with gold or ivory accents, and can be used seamlessly in flowers, dresses, cocktails, and invitations. We can't get enough of this beautiful combination, as it's truly timeless. Incorporate patterns throughout to give your decor some texture, but keep things on the simpler side. As for the dress - we suggest something loose with an empire waist, or a fitted lace gown that gives you the vintage feel.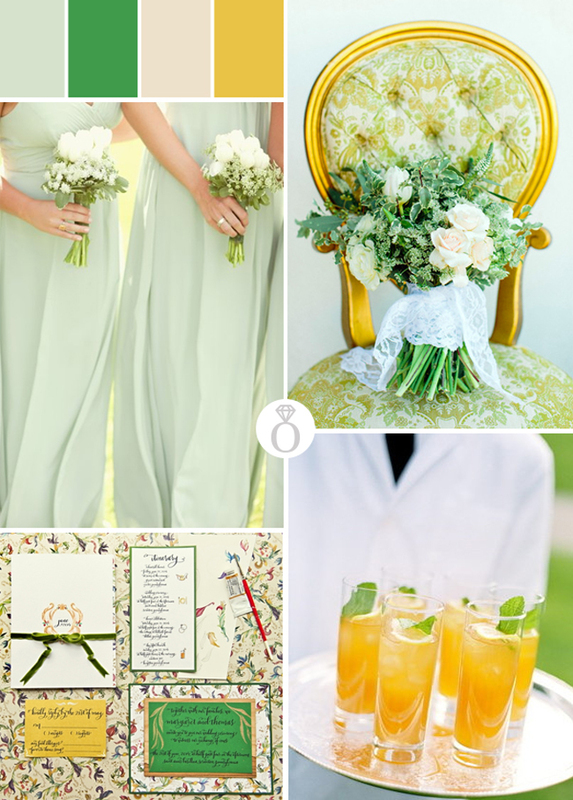 Reception Photo courtesy of XOXO Bride
Invitation by: Momental Designs via Swoon Over It Studio
Bridesmaid Dresses Photo courtesy of Absolutely Events
Bouquet Photo courtesy of Floral and Bloom Designs
Cake by: Flour and Flower Designs via Rachel Thurston
Discover more green wedding ideas!