Who says the bride's the only one who can wear white?
1. They look awesome paired with baby's breath bouquets.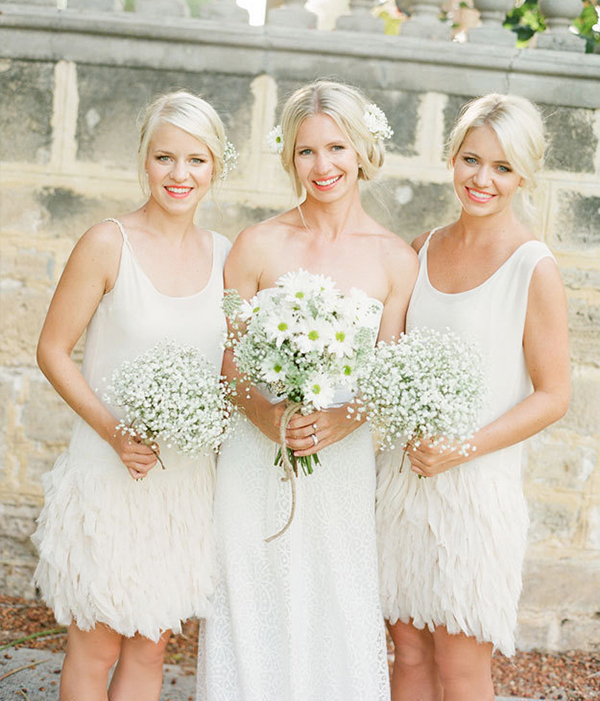 Photo by Jemma Keech
And accented with ostrich feather skirts. 
2. They look lovely at a formal wedding.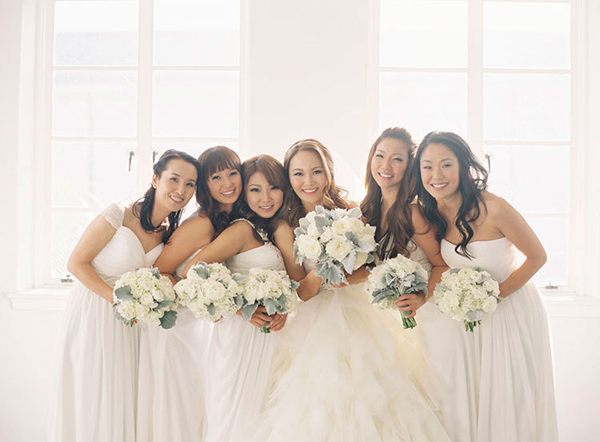 Photo by Caroline Tran
Especially a winter formal wedding. 
3. And they work just as well for a rustic summer wedding.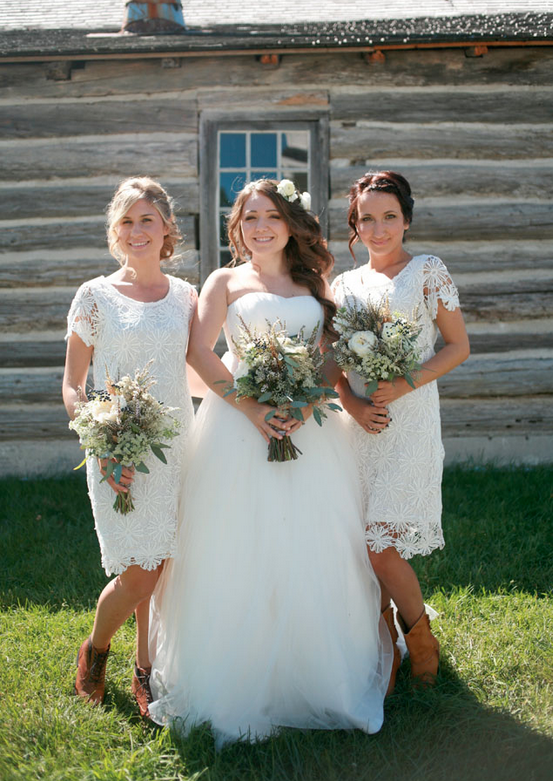 Photo by Heather Kincaid 
That lace overlay! So cool! 
4. They look cute with all necklines.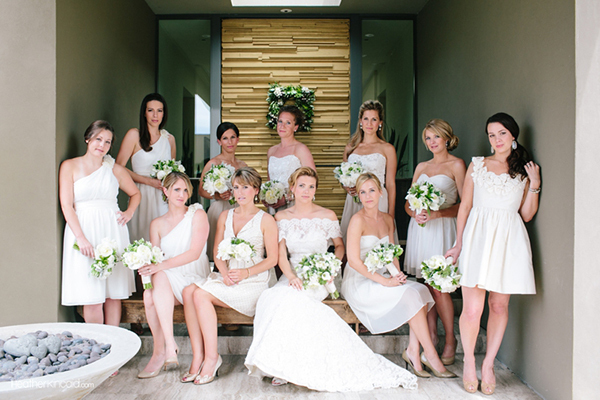 Photo by Heather Kincaid
See what I mean? 
5. And with a belt.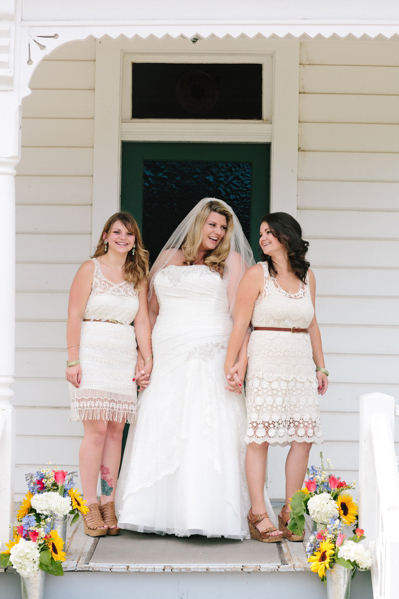 Photo by Heather Kincaid
6. They'll look downright regal hanging next to a wedding dress.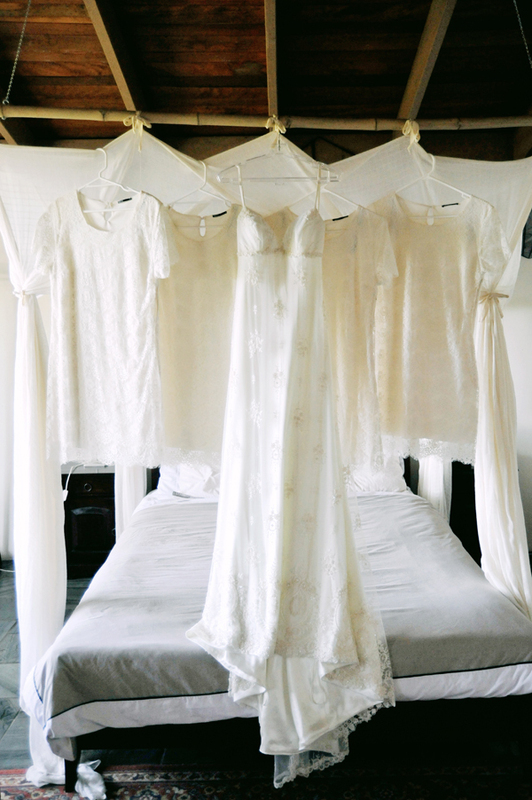 Photo by Ngg Studios
That's 5 dresses fit for a princess right there. 
7. Different textures look super cool on white fabric.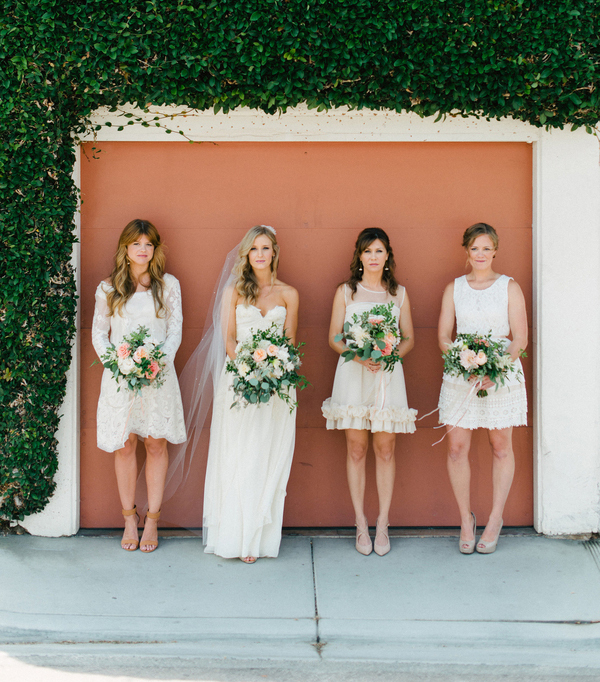 Photo by John Schnack Photography
8. They makes the bridal party appear more unified.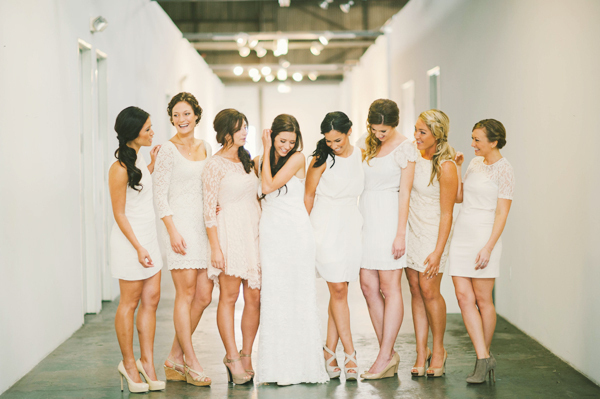 Photo by Emily Blake
9. They look sweet with white shoes.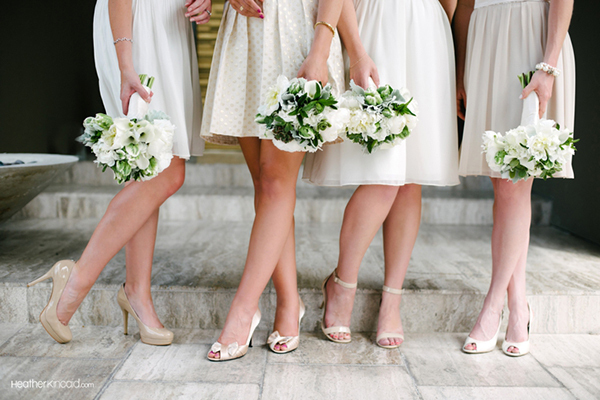 Photo by Heather Kincaid
10. They pair nicely with colored bridesmaid dresses.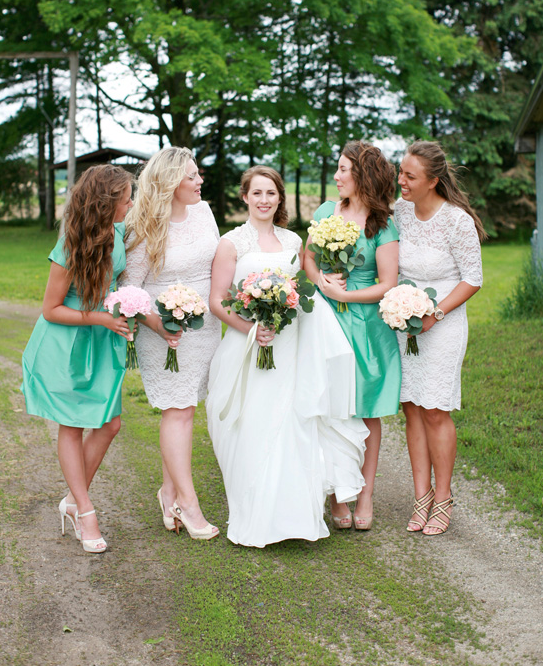 Photo by Diana Marie 
11. They're the perfect choice for a garden wedding.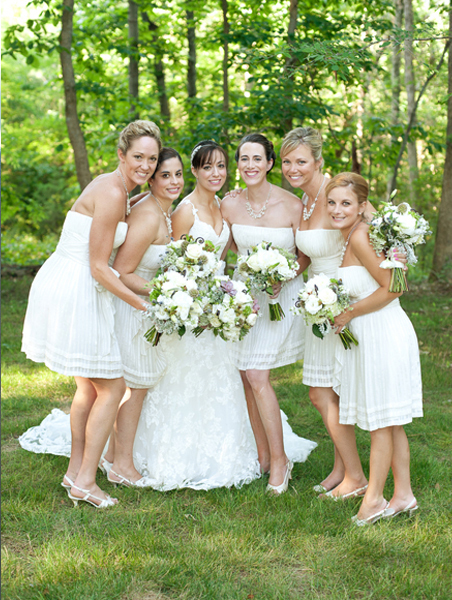 Photo by Cyn Cain
12. And finally . . . they're the ultimate go-to when the bride doesn't wear white!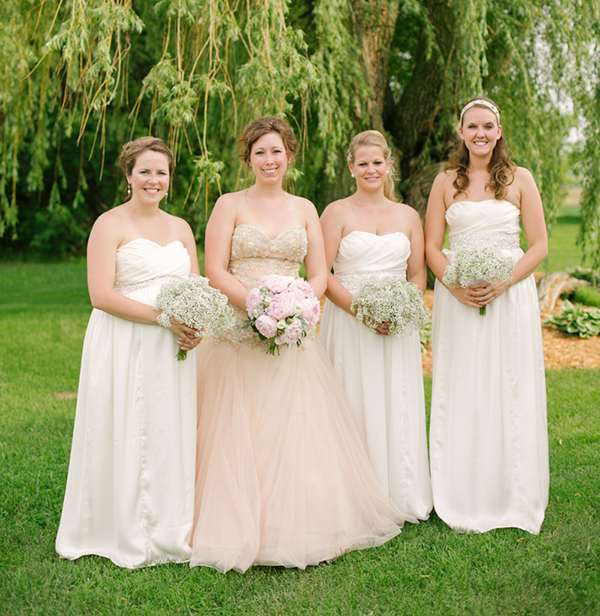 Photo by Laurelyn Savannah Photography