Get ready to celebrate, y'all! 
1. COWGIRL BOOTS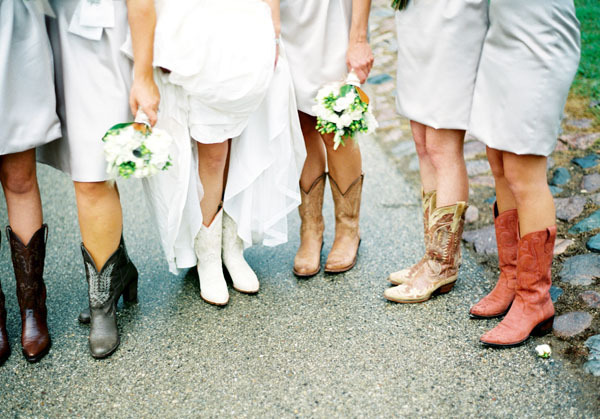 Photo by Clary Photo
Yeehaw! 
2. LAWN GAMES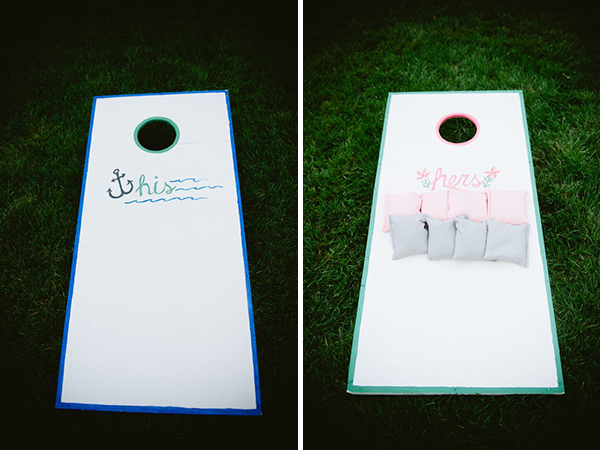 Photos by Kate Connolly Photography
Cornhole, bocce, croquet . . . give people an activity to go along with their celebrating! 
3. MONOGRAMMED BOUQUET WRAPS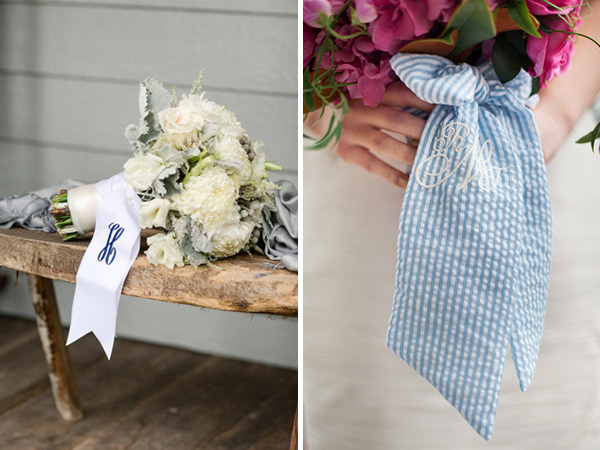 Photos by Katelyn James and Jenny DeMarco Photography
Put your new inititals on any and everything. 
4. A BOW TIE BAR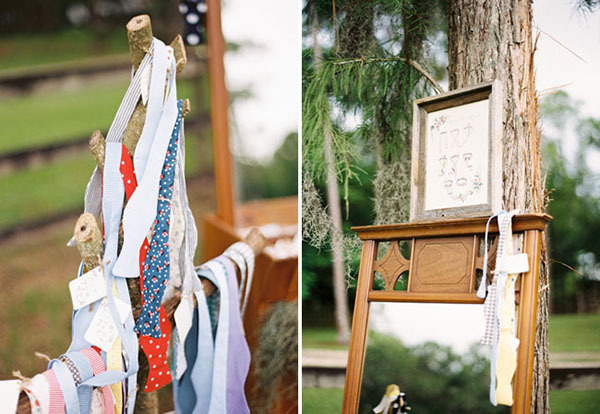 Photos by Ryan Ray
Here's one way to ensure all your guests look sufficiently preppy: provide the neckwear for them! 
5. SOUTHERN PHRASES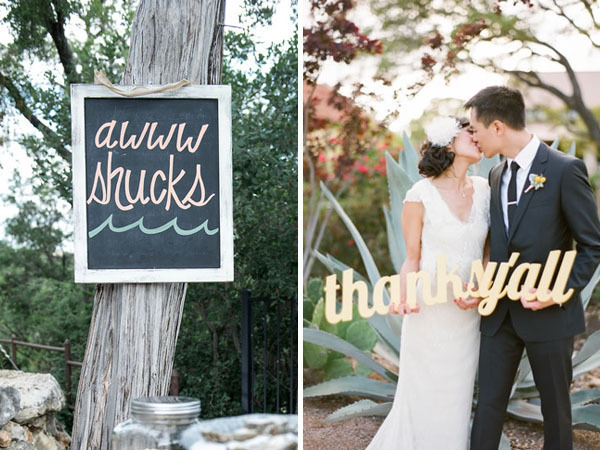 Photos by Jenny DeMarco Photography and Taylor Lord 
Kill them with kindness, southern style. 
6. A STRING QUARTET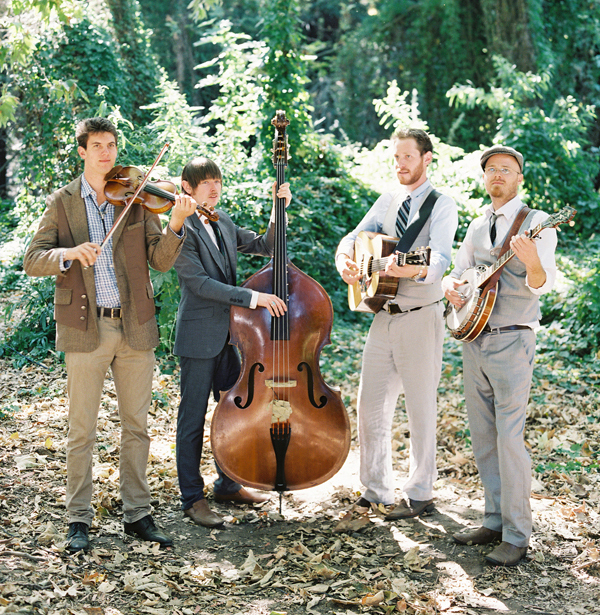 Photo by Jose Villa
Bonus points if there's a banjo and a fiddle. 
7. SEERSUCKER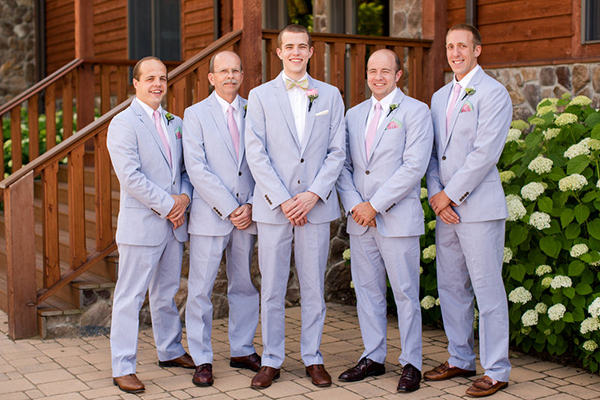 Photo by Katelyn James Photography
The unofficial fabric of formal occasions down south. 
8. PIES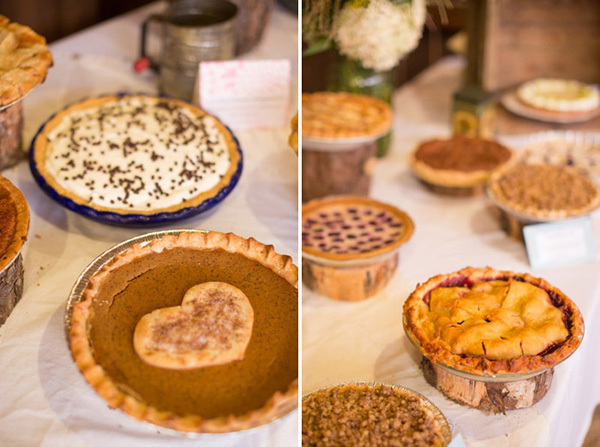 Photos by Katelyn James
Cake is great and all, but sometimes nothing satisfies quite like a warm slice of pie. 
9. BRIGHT BRIDESMAIDS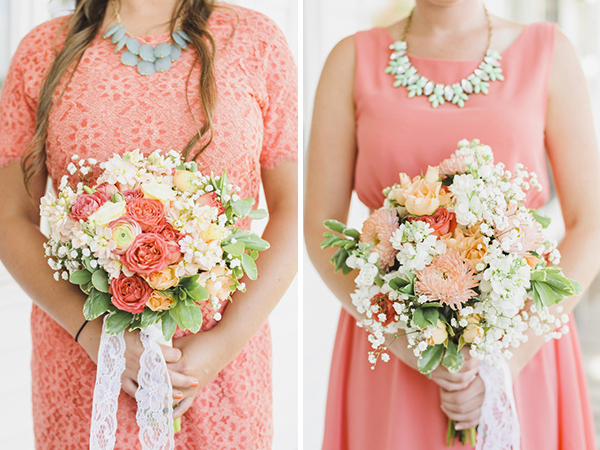 Photos by Krista A. Jones Photography
Outfit them in your favorite shades of pastel. 
10. SWEAT TEA AND LEMONADE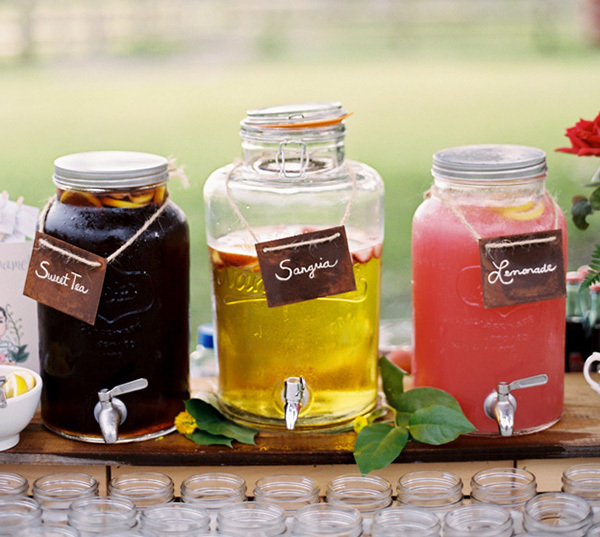 Photo by Ryan Ray
Big batches of these drinks are a must for any southern wedding. 
11. MASON JAR MUGS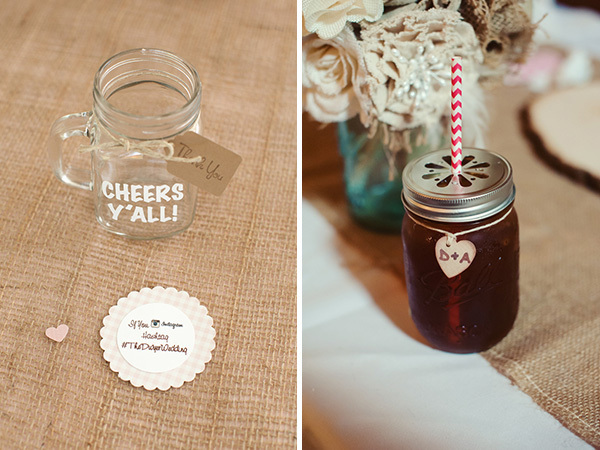 Photos by Limefish Studio and Melissa Copeland
The perfect drinking vessel for the aforementioned lemonade and sweat tea. 
12. PECAN PRALINE WEDDING FAVORS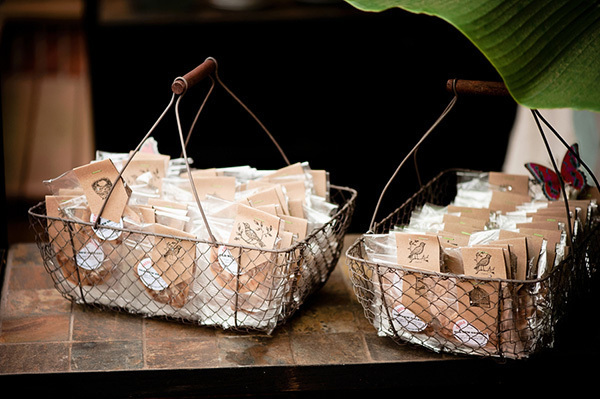 Photo by Stacey Bishop Photography
Take a tip from Lauren and Mark and get them shipped straight from New Orleans. 
13. HAY BALE RECEPTION SEATING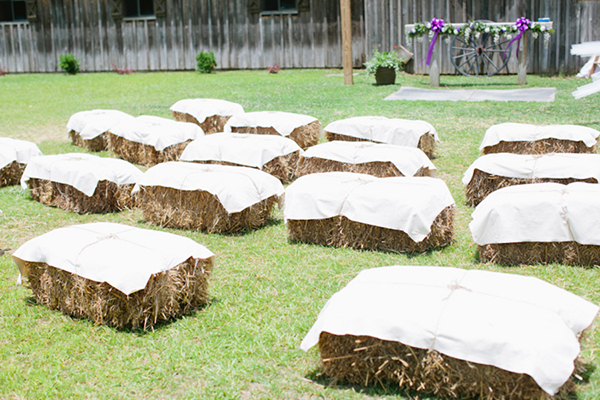 Photo by Keepsake Memories Photography
A welcome departure from plastic folding chairs. 
14. POSING ON A TRACTOR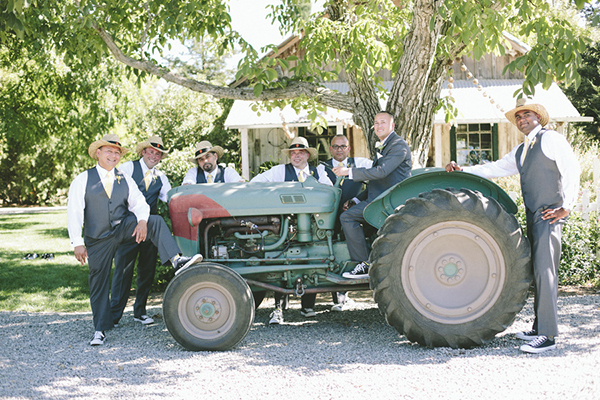 Photo by onelove photography
If, you know, one happens to be around and readily accessible. 
15. MONOGRAMMED OXFORD BRIDESMAID GIFTS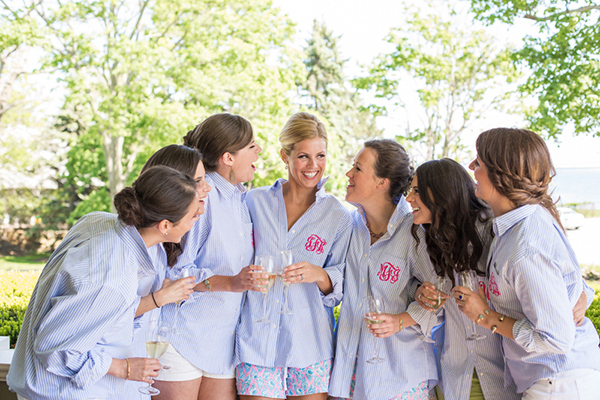 Photo by Shannon Cronin Photography
The ultimate getting ready present / attire for your best girls. 
16. STATE PRIDE 
Photo by Shipra Panosian
#TEXAS4LIFE. 
17. A BISCUIT BAR
Photo by Taylor Lord Photography
Does it get any more southern than this? Seriously.