Photo booths are our favorite way to encourage one-of-a-kind pics of your weddings guests. Be the star of their Instagram feed by setting up one of these cool backdrops—all of which you can pretty much pull off on your own! 
1. Flower Wall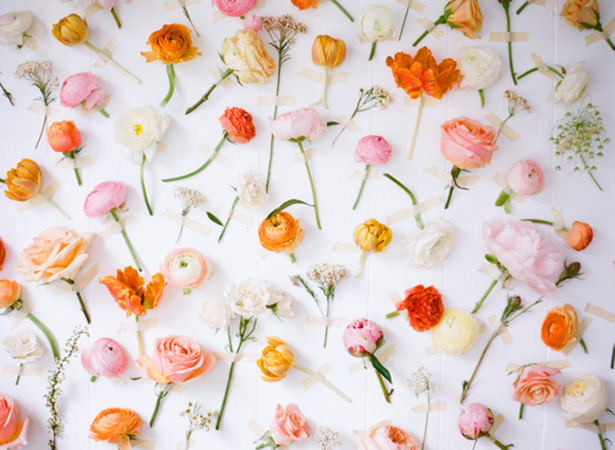 Photo by Ali Harper 
Definitey one of the coolest ideas we've come across as of late. Cut individual blooms (or use fake flowers) and tape to a clean white wall in a haphazard fashion. 
2. Hanging Fabric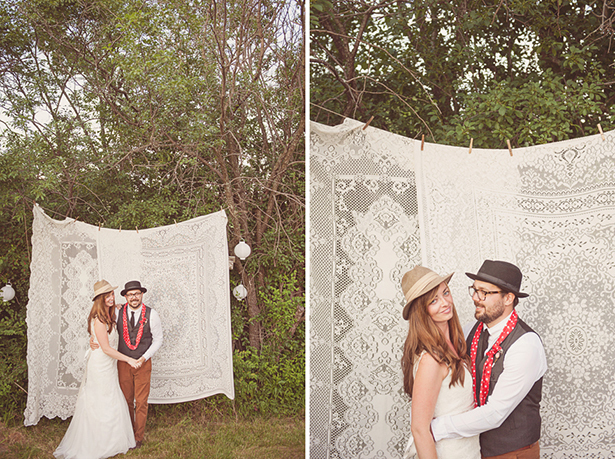 Photo by Maria Mack Photography 
This idea is super easy for an outdoor wedding. Hang a clothesline between two trees, then drape two similarly colored fabrics using clothespins. White or ivory lace tablecloths work well if you want guests' outfits to pop but don't want to sacrifice texture. 
3. Arranged Antiques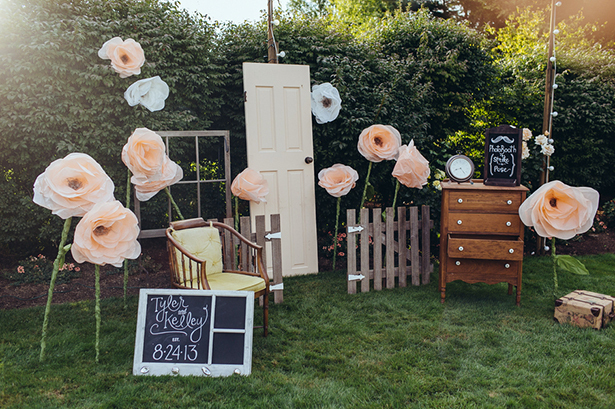 Photo by Maxwell Monty Photography
This option takes a bit more styling, but we know you can do it! Gather an assortment of vintage furniture and other props, and make sure there are layers to your "set". This gives guests something to interact with, which will make their photos even more fun. Psst—love those oversized flowers? Get a similar style at BHLDN. 
4. Streamer Ribbons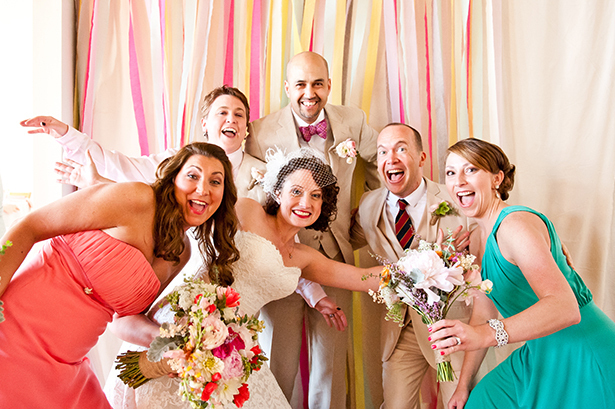 Photo by Matushek Photography
Maximum impact for minimal work—simply hang streamers in your wedding colors from the ceiling! 
5. Light Pendants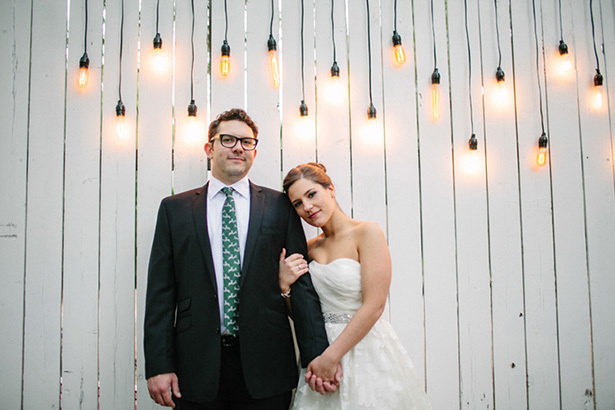 Photo by The Nichols
A simply designed way to add some electricity to an evening reception. 
6. A Pre-Built Wall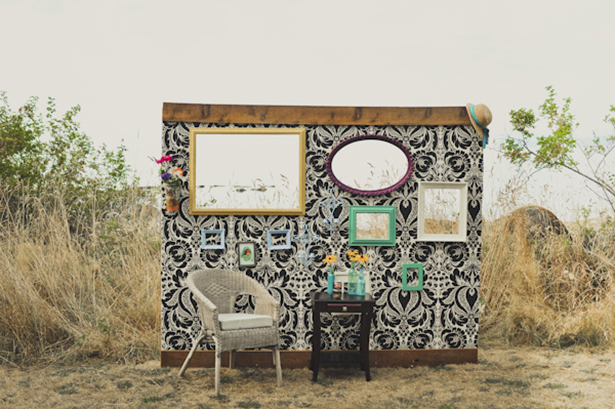 Photo by Rebecca Amber Photography 
Wallpaper and painted frames offer a bunch of fun spaces for guests to pop their heads through. Set a chair or two in front of the wall to encourage guests to pose on both sides. 
7. Vintage Furniture + String Lights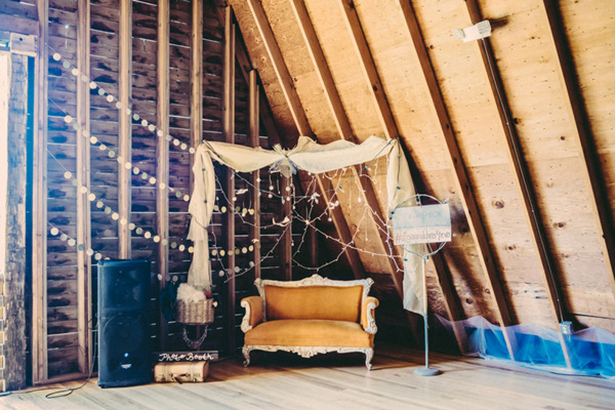 Photo by Jen Yuson Photography
Proof positive that photo booths don't need a completely covered back drop to be effective.