This is an especially good idea if you and your fiancé met at college. 
1. Pose With Your College Crew (and a Flag Pennant)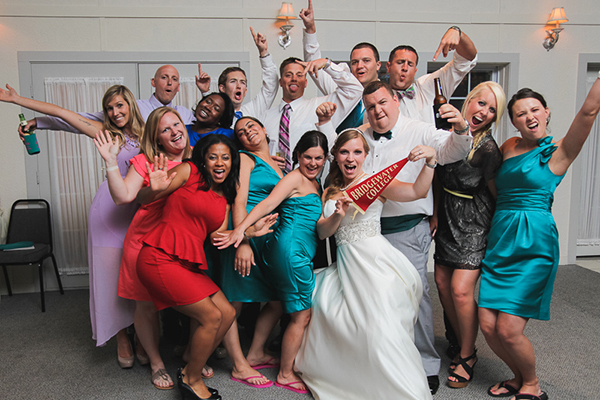 Photo by Birds of a Feather
Gather your friends from your freshman floor and Pysch 101, and get some signage in the shot! 
2. Get Married on Grounds
Photo by Cramer Photo
This is an obvious one, especially if you met at college—like Kristen and John did at the University of Virginia. 
3. Name Your Tables After On-Campus Attractions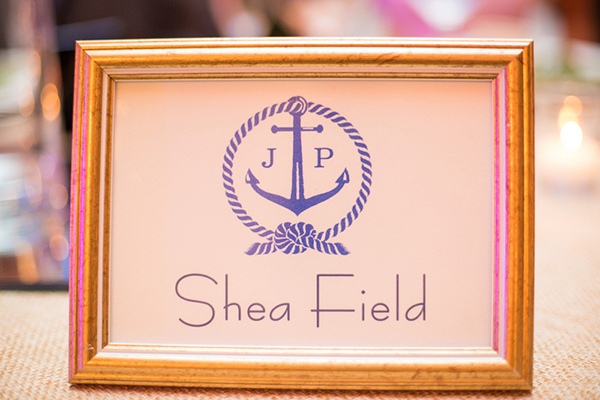 Photo by Shannon Cronin
Take a cue from Julie and Pete, who met at Boston College—one of their tables was named after the school's football stadium. 
4. Honor Your Alma Mater with the Groom's Cake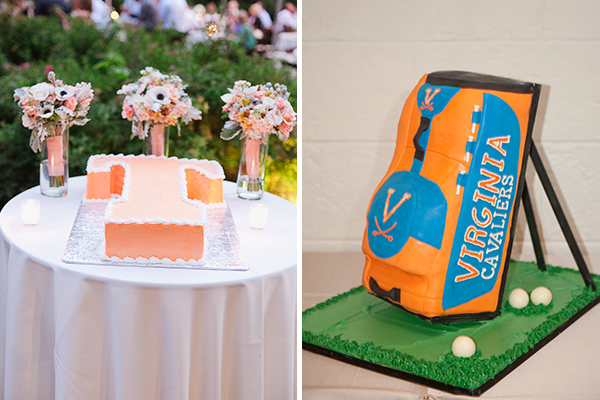 Photos by Annabella Charles and Christa Elyce
Categorically the most delicious way to show off school spirit at a wedding. 
5. Bring the Band In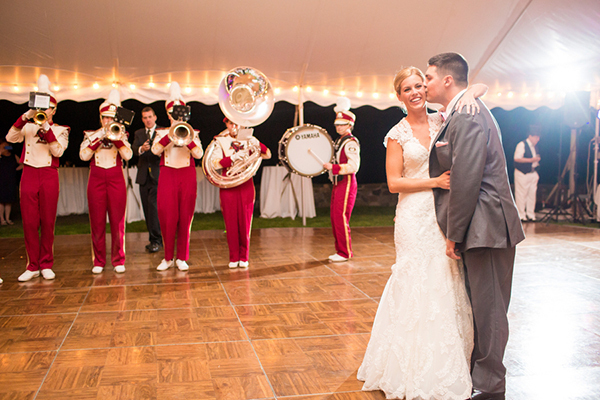 Photo by Shannon Cronin
Pete worked in secret for six months (six months!) to surprise bride Julie with a performance by the Boston College Marching Band. "As a bride, you go over every single detail of the day over and over in your head, so for me to be so genuinely surprised by something my husband had planned was truly special," she said.
6. Custom Cornole!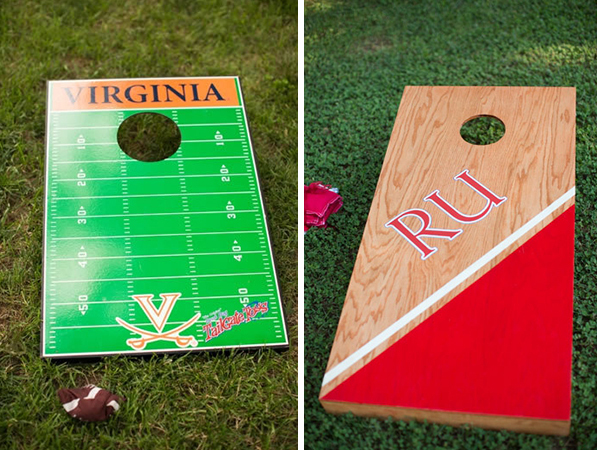 Photos by Katelyn James Photography
Play up college rivalries at your reception with some competitive lawn games. 
7. A Color-Coded Unity Ceremony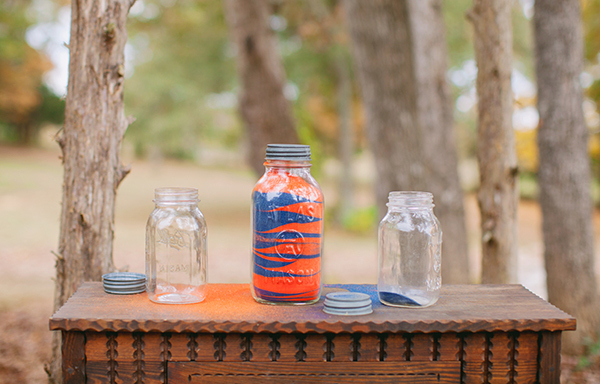 Photo by LindseyK Photography
Pick colors from your rival schools. 
8. A Pom-Pom Send-Off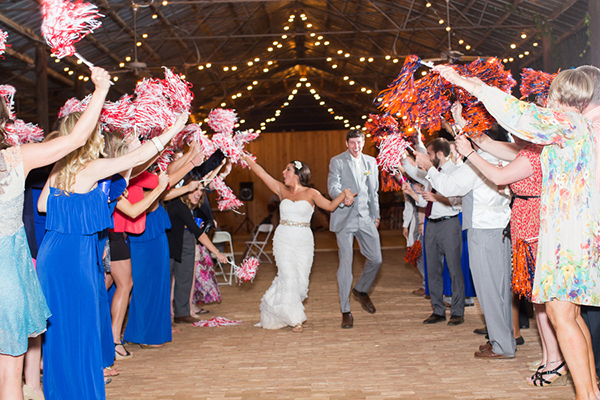 Photo by Erin Lindsey Images
Have guests wave pom poms with your school colors as you exit the party.