Formal wedding portraits are a must for any wedding, but that doesn't mean there can't be room for a little creativity. 
Related: 8 Groomsmen Portrait Ideas
1. Caught With Their Pants Down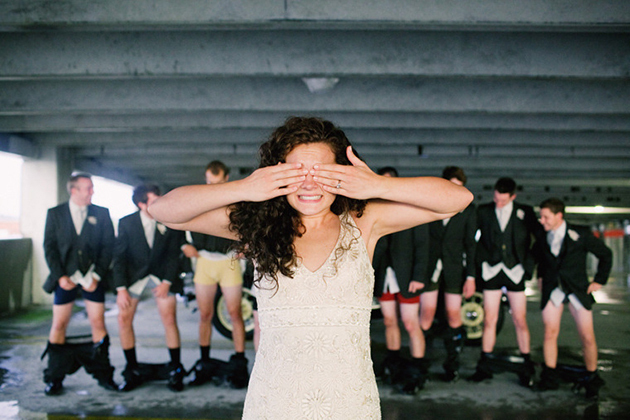 Photo by Shipra Panosian 
One sure-fire way to make portraits at a formal wedding seem less, well, formal? Lose the bottom half of the outfit! 
2. Caught With Their Pants Down, Part Two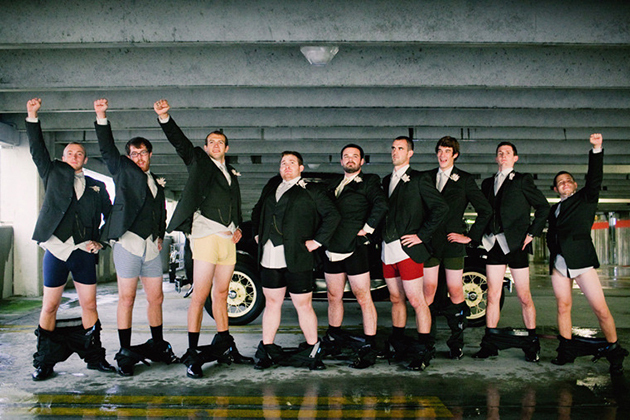 Photo by Shipra Panosian 
Lose the bride this time around. Also, let's note how proud the guy all the way on the right looks. 
3. The Basket Toss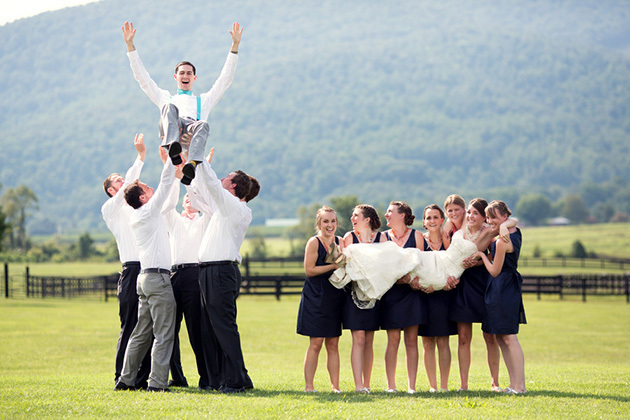 Photo by Aaron Watson Photography 
Just because your wedding party doesn't consist of former cheerleaders doesn't mean you can't steal one of their best moves. 
4. The Human Pyramid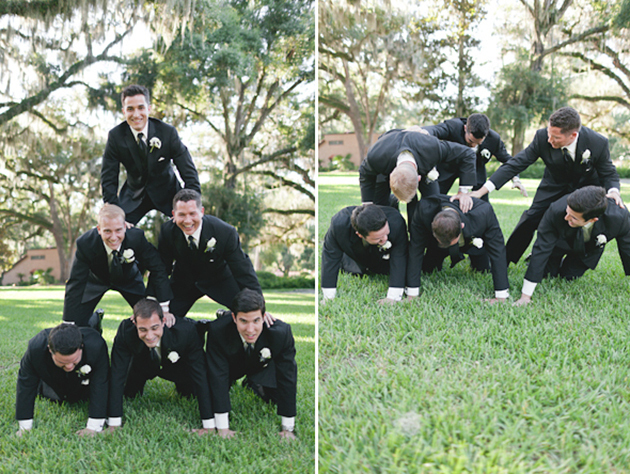 Photo by Andi Mans
Try this as a "warm-up" pose before you start taking more formal pictures—it'll loosen everyone up and make smiles come more naturally. 
5. Props Galore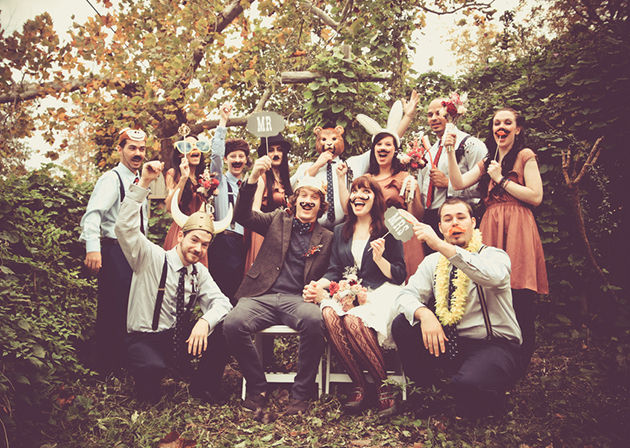 Photo by Bird and the Bear
Raid the photo booth prop box for hats, signs, moustaches, whatever, then let the group get crazy. 
6. The Harry Potter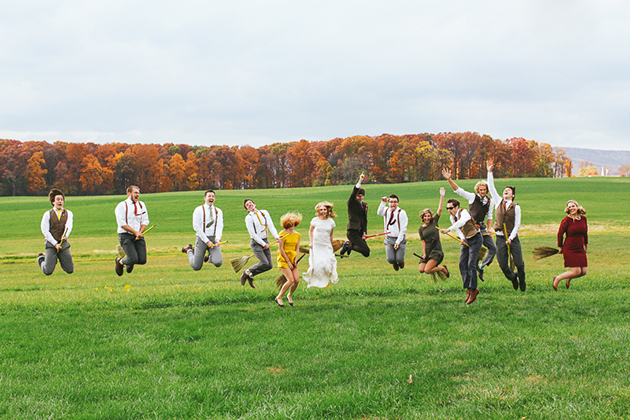 Photo by Birds of a Feather 
Broomsticks! Because why not? 
7. Damnnnnn, Girl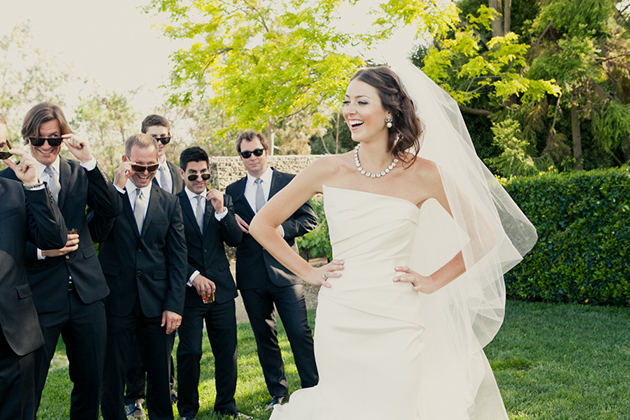 Photo by onelove photography 
You know you'll be turning heads and raising eyebrows all day—why not get photographic evidence? 
8. Behind the Barn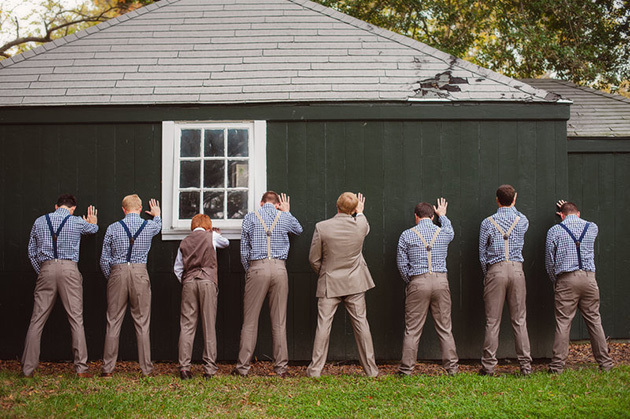 Photo by Karena Dixon Photography 
The picture pretty much says it all.