Brrr. . . it's still so very cold out here! In honor (or maybe in spite of) the chilly weather, here are 10 of our favorite ways to bring a little warmth to any wedding day. 
RELATED: 7 Warm 'n' Fuzzy Bridesmaids Gifts
1. Wear a flannel shirt while you're getting ready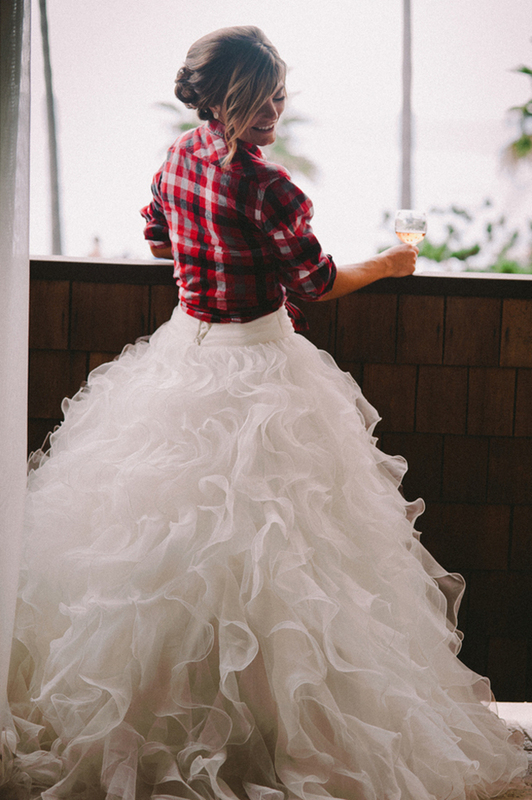 Photo by Lisa Fitts Photography 
Bundle up in an oversized flannel while you're getting your makeup done. You can even borrow one from your soon-to-be husband! 
2. Coffee and donut hole favors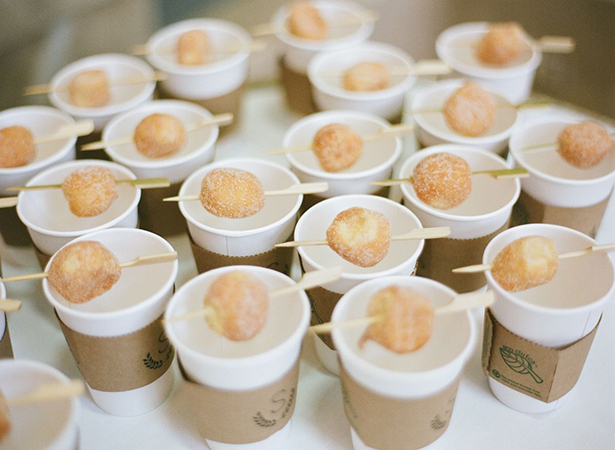 Photo by Austin Gros Photography
Send guests off to the after after party with a miniature jolt of caffeine and sugar. 
3. Uggs!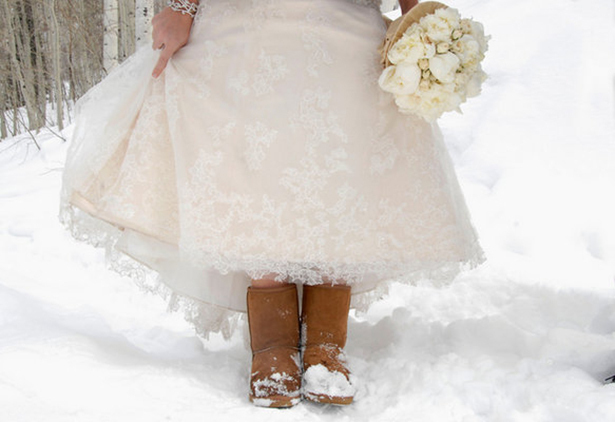 Photo by MB Fotografie Design 
Such a fun portrait for snow-bound brides. 
4. A Custom Hot Chocolate Bar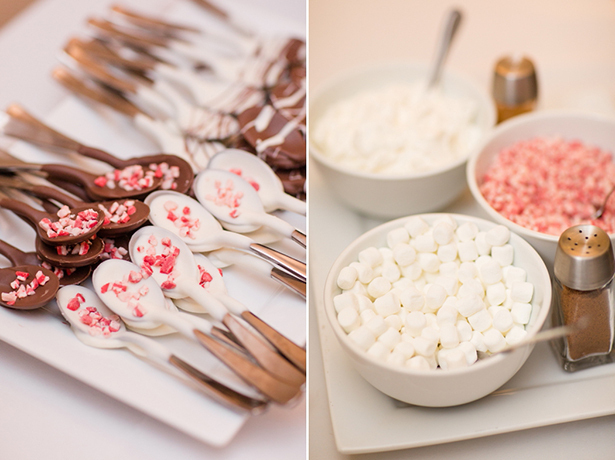 Photo by Katelyn James
Stir-in chocolate spoons eliminate the risk of staining clothes while pouring --- and ensures that each guest can make their drink as chocolaty as they desire. 
5. Furs for everyone (in the wedding party) 
Photo by Rachel Pearlman Photography
Faux fur can add a warm, luxe touch to outdoor portraits. 
6. Shawls for everyone (watching the ceremony)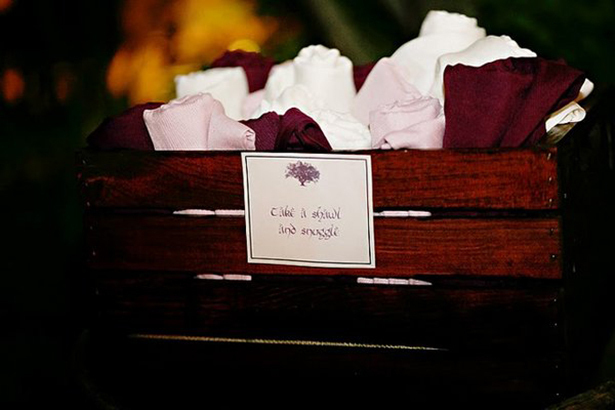 Photo by Nataly Lemus 
If your ceremony is taking place somewhere without centrail heating (an old curch or barn, for example), consider providing shawls and hand warmers for attendees. 
7. S'more everything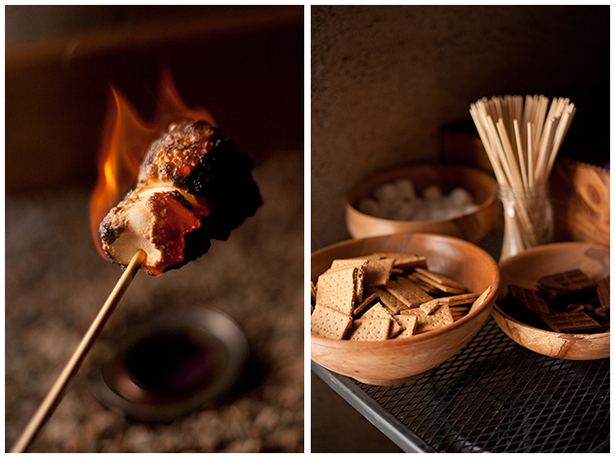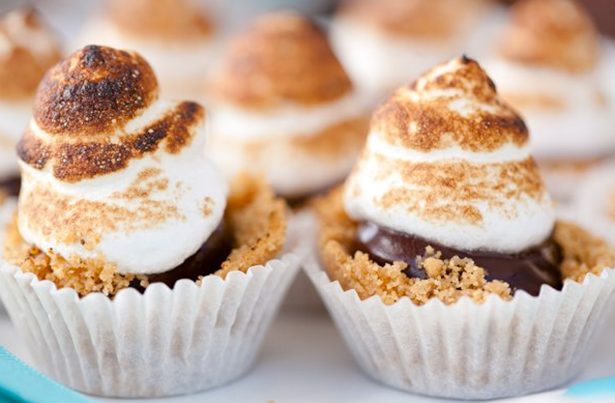 Photos courtesy of Nine Photography and The Sunday Sweet
Opt for the classic make-your-own or go for something a little more modern (hellooo s'more cupcakes!) -- either way this dessert is guaranteed to be a crowd-pleaser. 
8. Candlelight Decor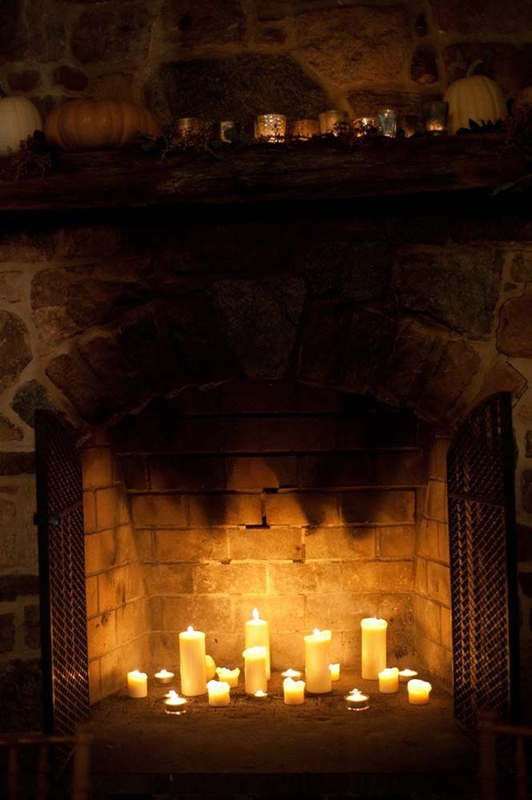 Photo by Annie Hosfield Photography
Instantly ups the coziness factor by at least seventy-five percent. 
9. Hot cider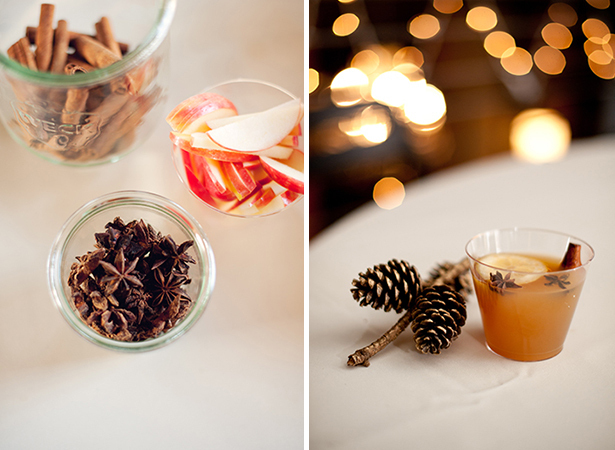 Photo by Nine Photography
Or hot mulled wine or hot pear juice -- anything you can add cloves or cinnamon to works! 
10. A closed-in tent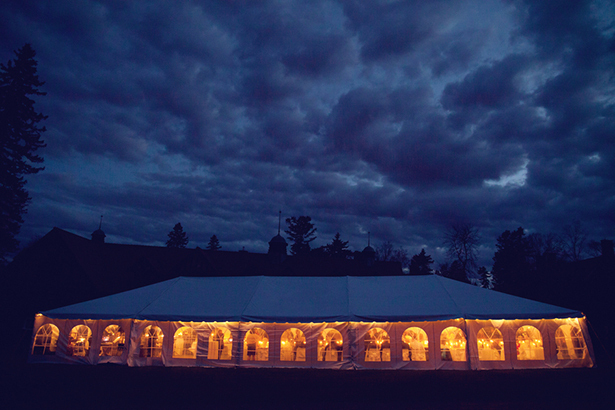 Photo by Mad Chicken Studio 
Don't want to forgo an outdoor ceremony in a colder month? Outfit a tented reception with lots and lots of heat lamps.