Despite the never-ending snow and freezing temperatures, spring is just around the corner! (Fourteen days to be exact). Here's what our editors are looking forward to seeing most in any upcoming wedding: 
1. Tea-Length Wedding Dresses - Keep it short and sweet with the must-have-it bridal dress fashion trend of the season.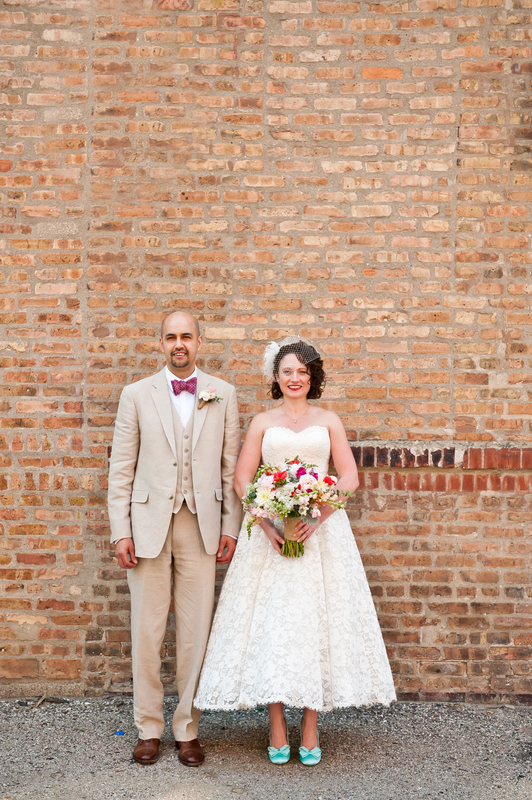 Photo: Matushek Photography
2. Pastel Bridesmaid Dresses - Stick to one color or choose various shades from blush, baby blue, sage green, and yellow.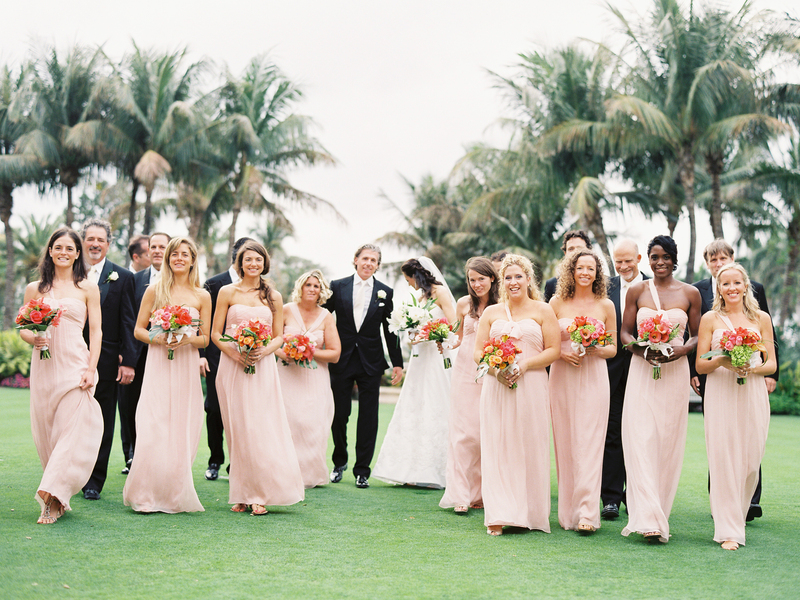 Photo: Jessica Lorren Organic Photography
3. Floral Wreaths - The most adorable hair accessory for your flower girls!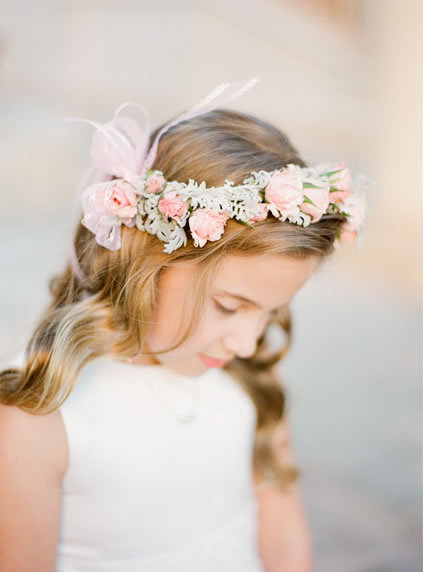 Photo: KT Merry
4. Peonies - These beauts are in-season from early-April to mid-June. If you're having a Southern soiree, don't forget to add a monogrammed ribbon too.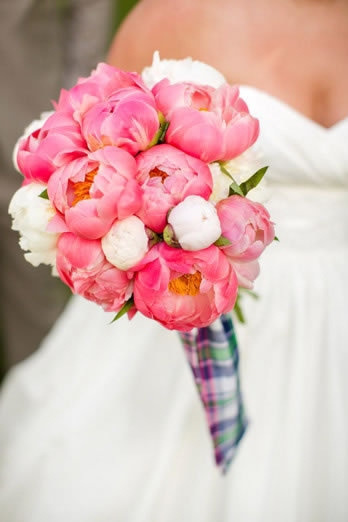 Photo: Katelyn James 
5. Tulips - These delicate petals are known for their freshly-picked look. Fun fact: They grow even after they're cut!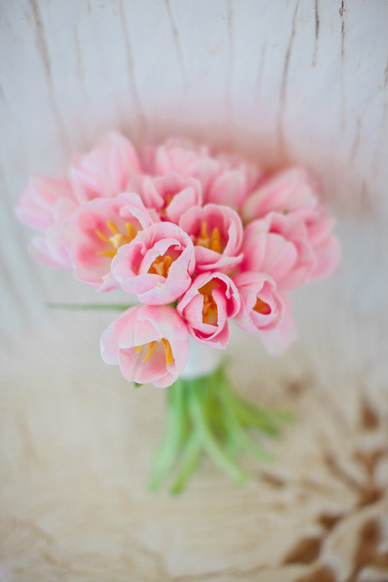 Photo: Meg Perotti
6. Hydrangeas - Showcase how just a few bunches can go a long way on tall centerpieces accessorized with candles.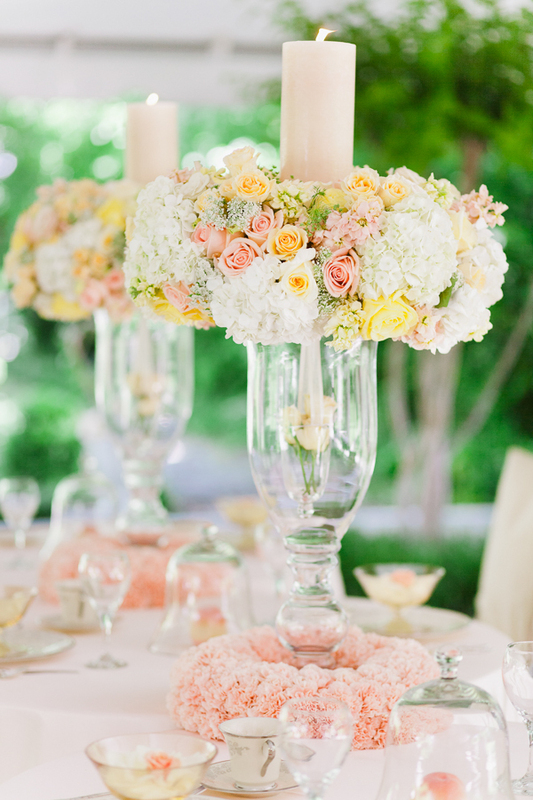 Photo: Annabella Charles Photography
7. Umbrellas - In case you have to plan for bad weather like rain, hang decorative umbrellas from your backyard's trees. See more from Laurel and Kevin's circus-themed wedding here.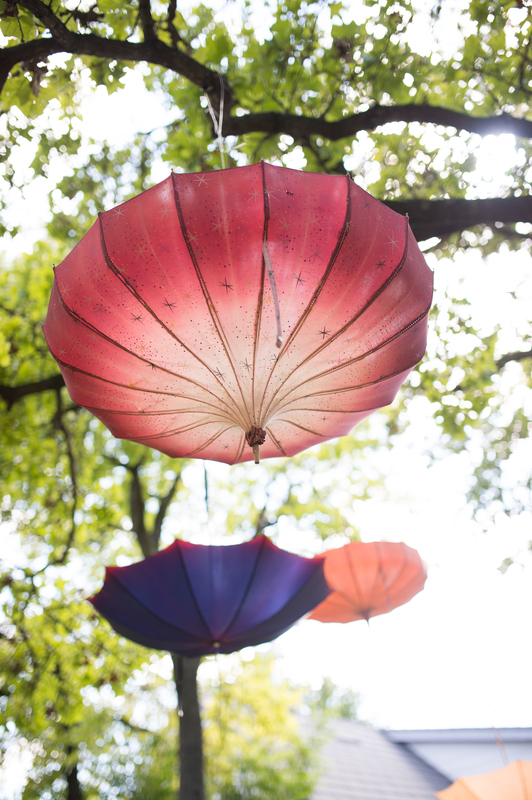 Photo: Ely Fair Photography
8. Birdcages - The perfect spot for guests to put their cards! 
Photo: Katelyn James 
9. Open-Air Transportation - Take advantage of the warmer weather and exit your reception on one of these 8 getaway cars.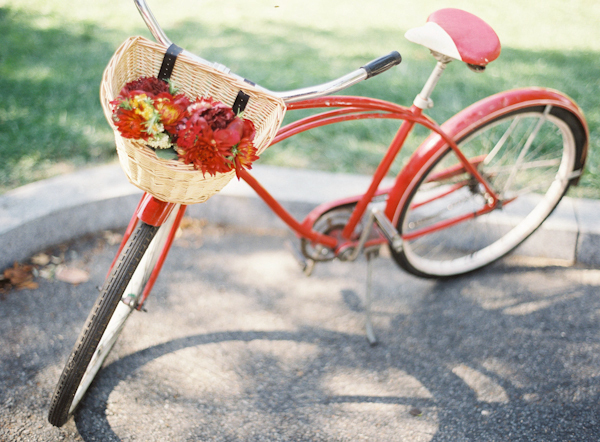 Photo: Anne Robert Photography
10. Rainboots - Forget the high heels, stay comfortable in a pair of wellies.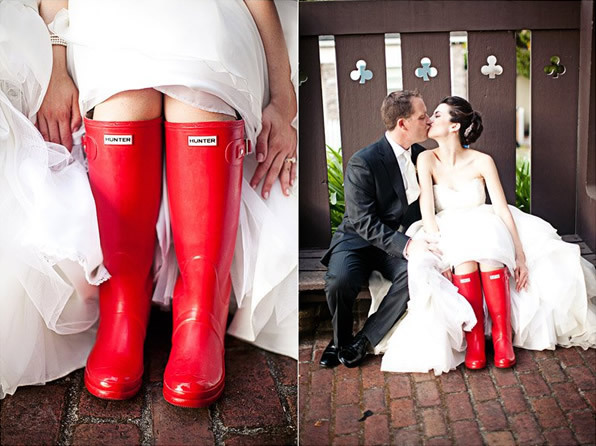 Photos (from left to right): Meg Perotti