Despite the never-ending rain showers and transitioning mild temperatures, summer is just around the corner! (Fourteen days to be exact). Here's what our editors are looking forward to most in any upcoming wedding: 
1. Under the Sea Beach Invitations - Destination weddings wouldn't be the same without a scuba diver and mermaid on the stationery suite.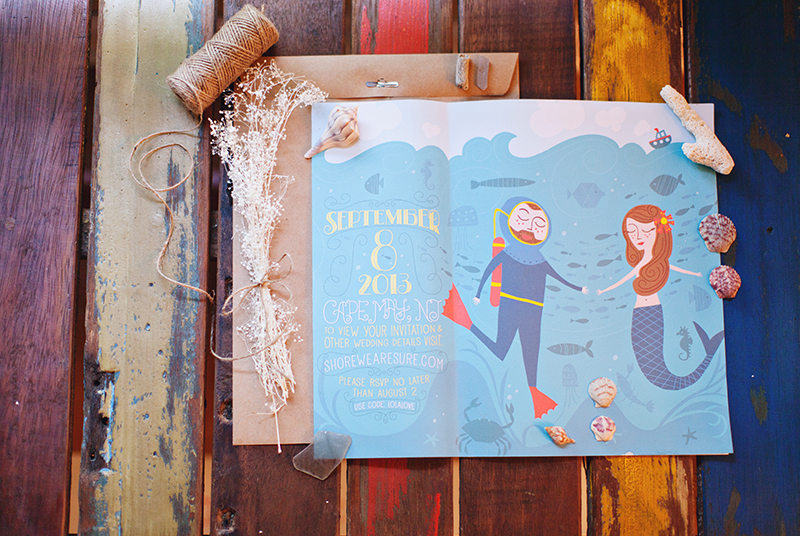 Photo: Flora + Fauna 
2. Sunglasses - Unless you want your guests squinting as you walk down the aisle, we'd suggest you provide some shades.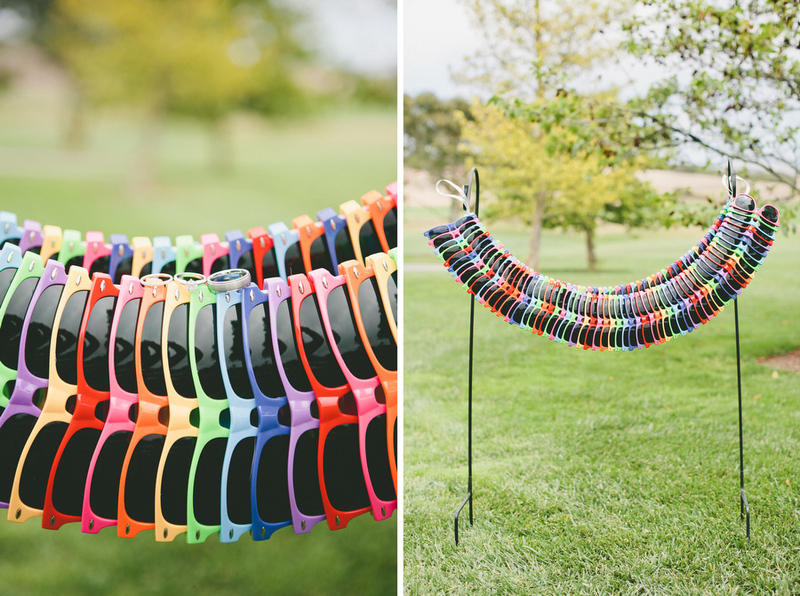 Photo: onelove photography
3. Bottoms Up Refreshments - Whether it's infused water, ice tea, or lemonade, give you guests something sweet to sip on pre-ceremony.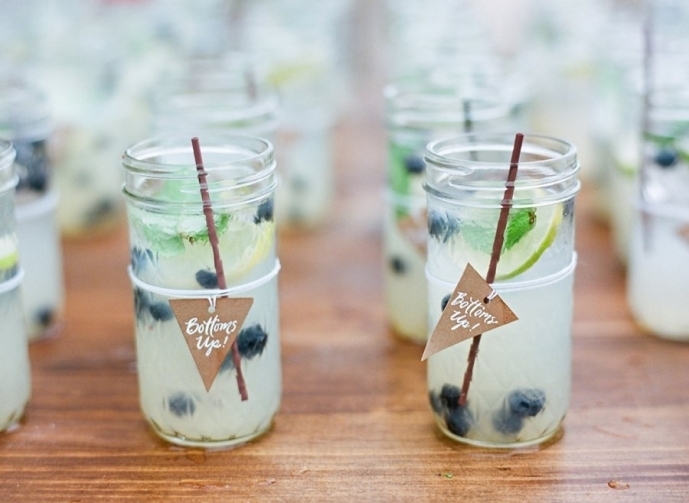 Photo: Jodi Miller 
4. Cooling Off "Splash" Zones - Consider having a water balloon dart board as optional entertainment.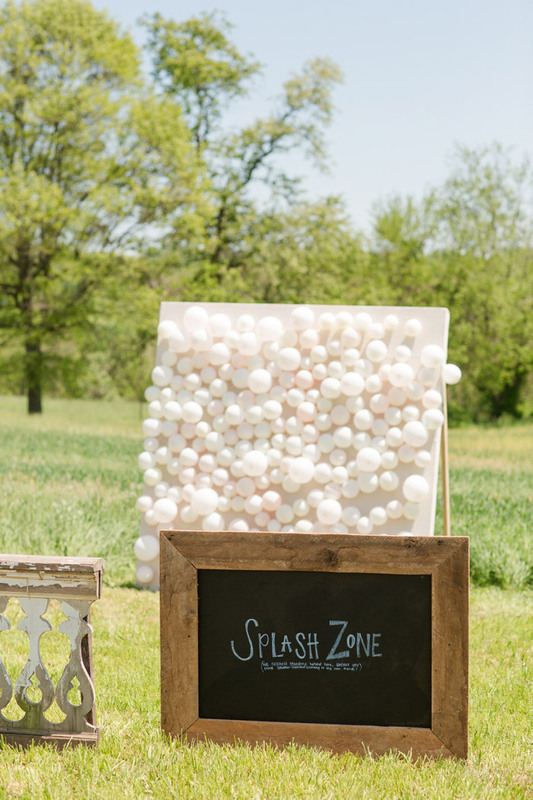 Photo: Katelyn James Photography
5. Lawn Game Guest Book - Ask guests to sign a corn hole set. Remember play during cocktail hour until a team reaches a score of 21!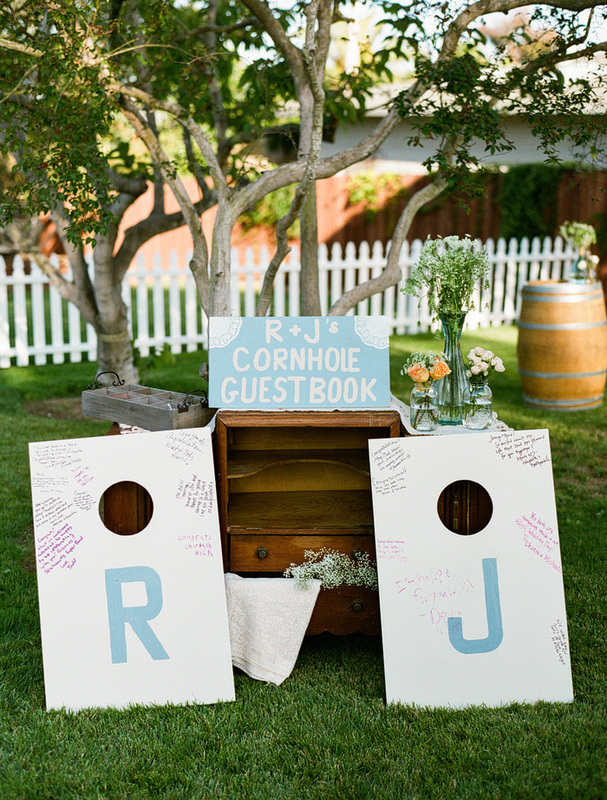 Photo: Troy Grover Photographers
6. Short Wedding Dresses - Show off your toned legs with this must-have-it bridal dress fashion trend of the season.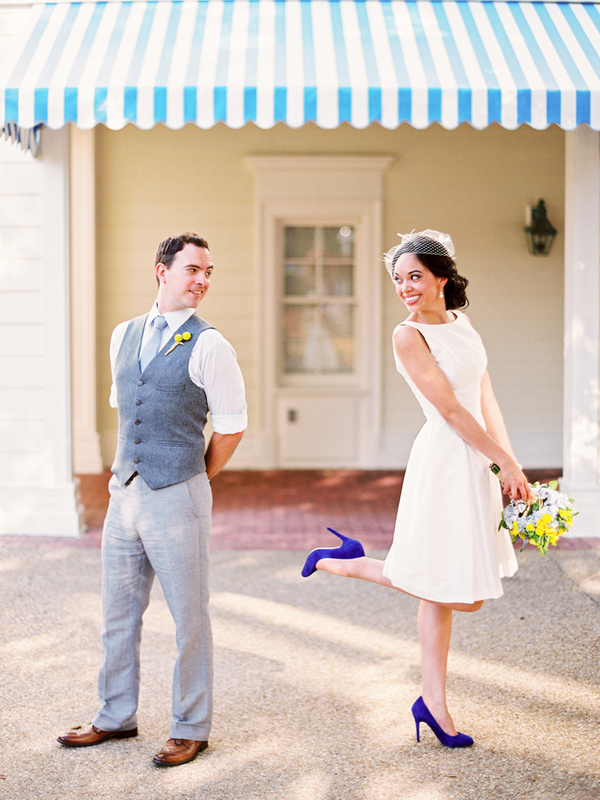 Photo: Shipra Panosian
7. Bright Bridesmaid Dresses - Dress your 'maids in pink and orange mix 'n' matched chiffon dresses of their choice.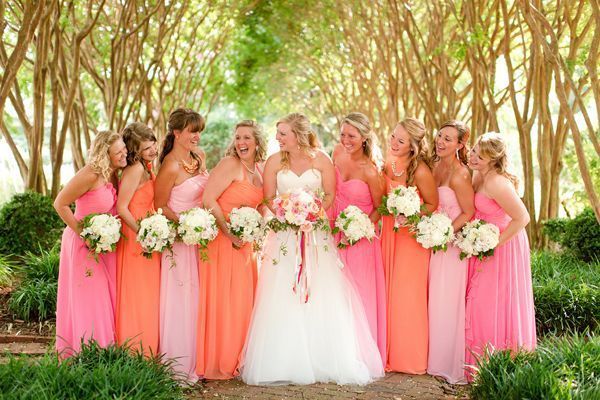 Photo: Katelyn James Photography
8. Poppies - This is the perfect time to infuse color into your bouquets -- and freshly-picked poppies do just that.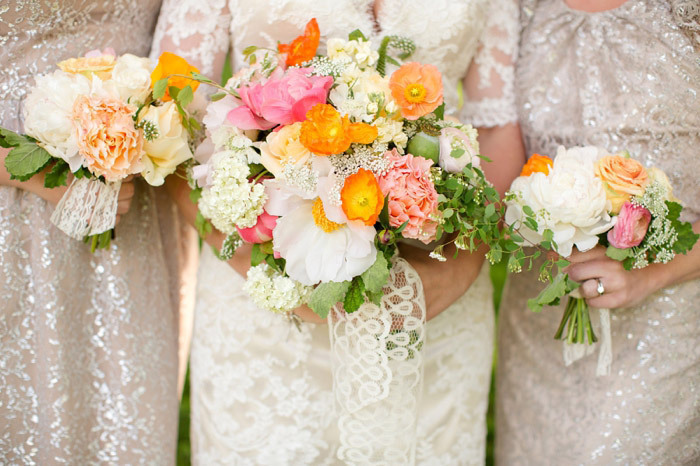 Photo: Katelyn James Photography
9. Patterned Linens - Don't be afraid to use patterns in your reception tablescape. Whether it's chevron, herringbone, or art deco-inpsired, go for it.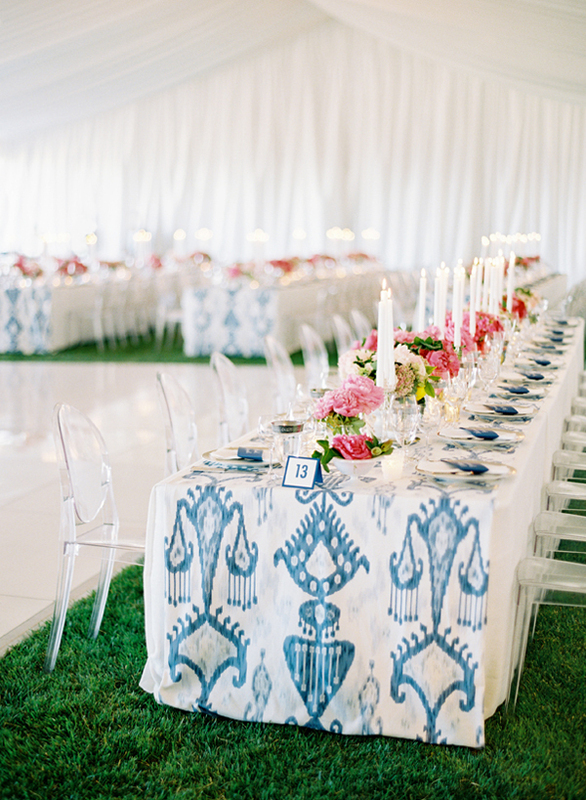 Photo: Jose Villa 
10. Unique Outdoor Ceremony Seating - Having a backyard wedding? Instead of padded or chiavari chairs, opt for pews, vintage furniture, benches, or ottomans.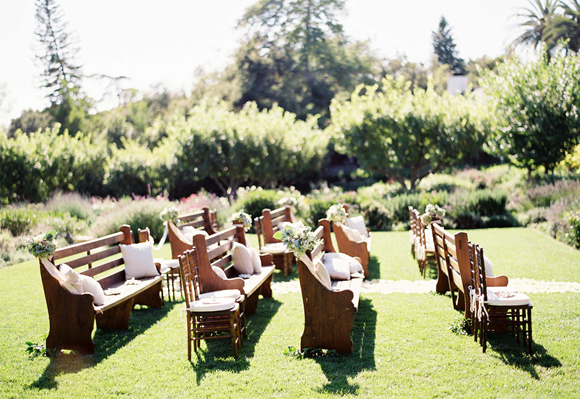 Photo: Jose Villa 
11. Fruit Place Cards - Think outside the box and set your sites on pure ripeness for place cards. Tip: It can double-duty as a favor.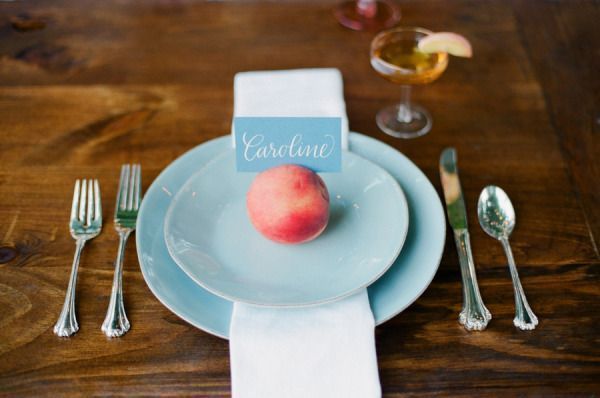 Photo: Ruth Eileen Photography
12. Naked Cakes - If you're worried that your fondant or frosting will melt in the heat, then show off all your cake's layers instead.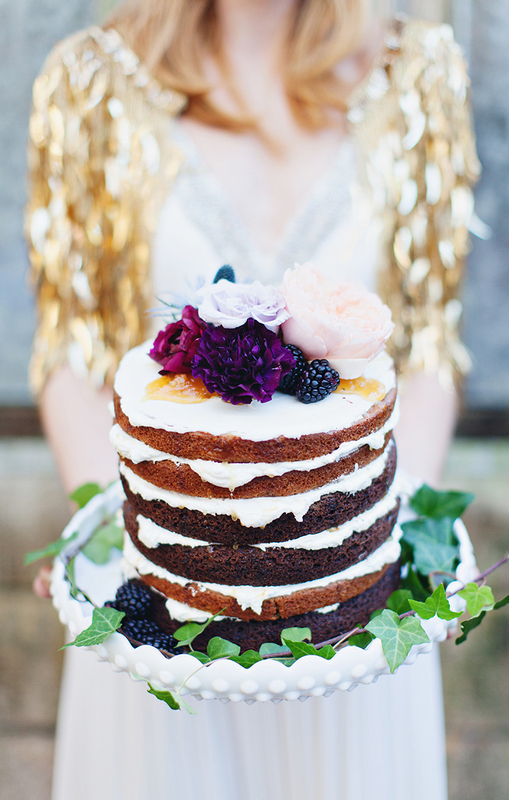 Photo: Flora + Fauna 
13. Fun Frozen Dessert Alternatives - Serve ice cream with all the toppings as a late night snack.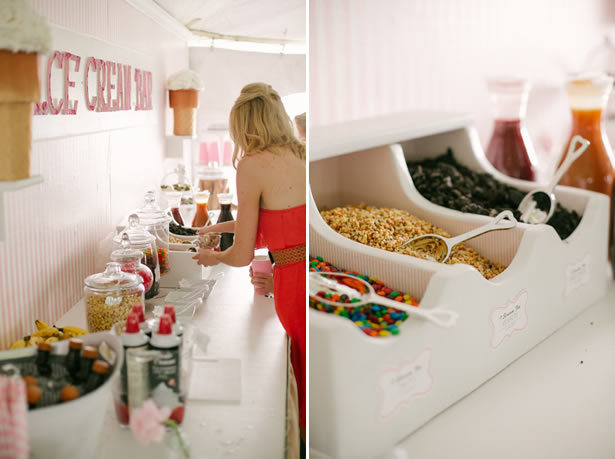 Photo: Laurelyn Savannah Photography
14. Fireworks Display - In honor of the 4th of July, why wouldn't you have fireworks (or sparklers)? Tip: Let it be a "booming" surprise!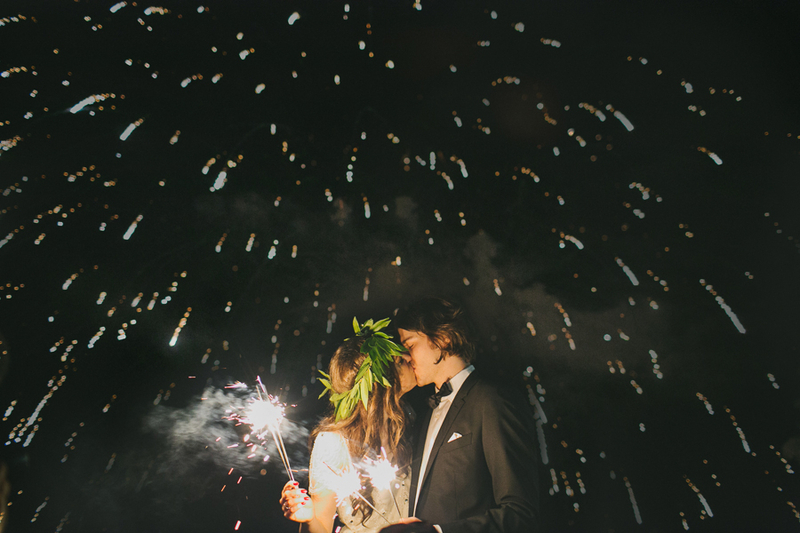 Photo: Mango Studios