Flavors, fillings, and frostings -- check! Now it's time to choose the cake topper. Need help? Our Cakes Editor's suggestion is to showcase some thoughts you may have during the big day like: 
1. WE DID THIS THING - After months, maybe even years of planning, you are officially Mr. and Mrs.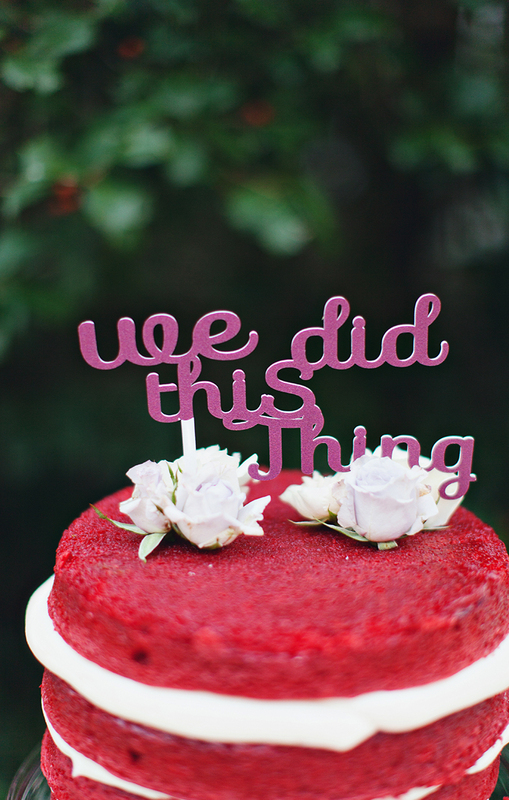 Photo: Flora + Fauna 
2. LOVE IS - Patient, kind, never ends, always trusts, always protects, always hopes, etc., according to 1 Corinthians 13:4-8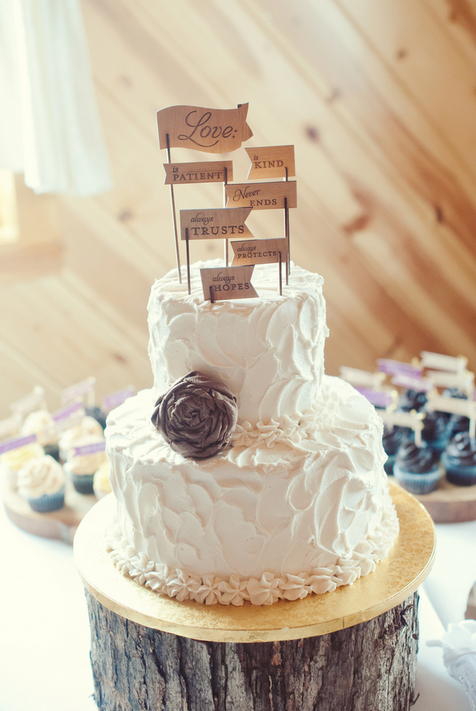 Photo: Melissa Copeland Photography
3. OVER THE MOON - And back again!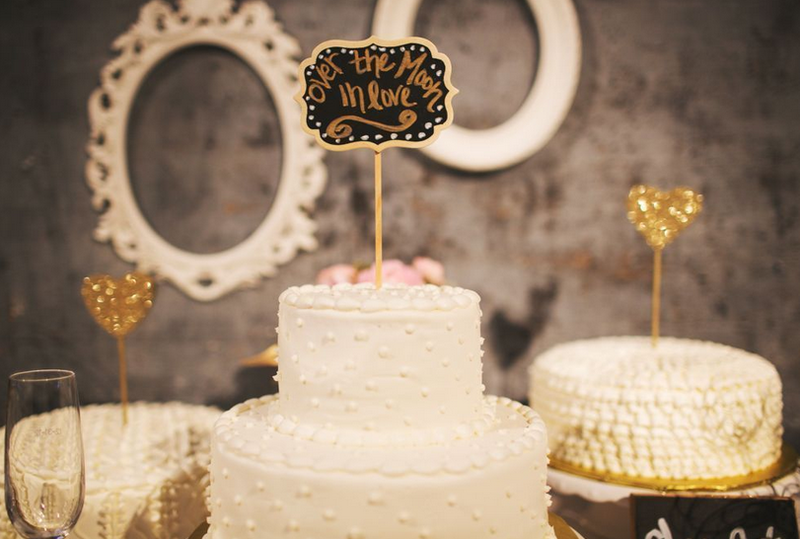 Photo: EE Photography
4. YUMMY - Obviously guests (and the newlyweds) look forward to the food, dessert, and drinks the most, right?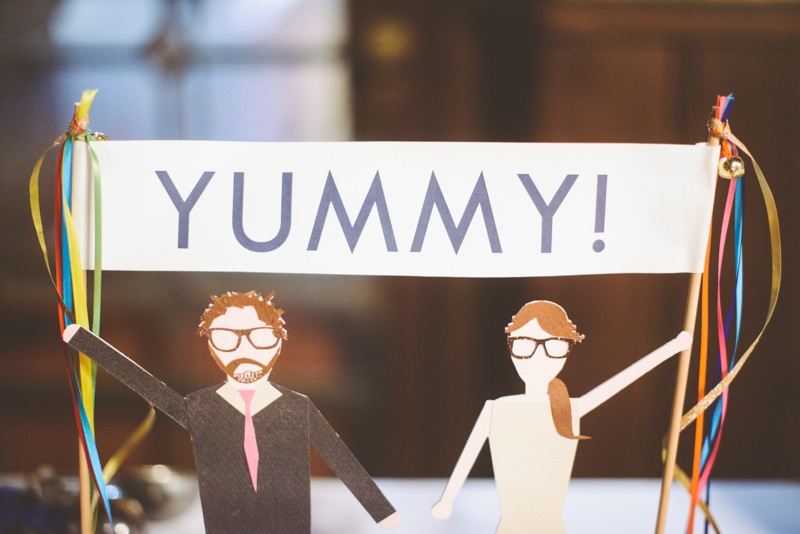 Photo: Paper Antler 
5. WHOOP - There's so. much. excitement. that can't be contained.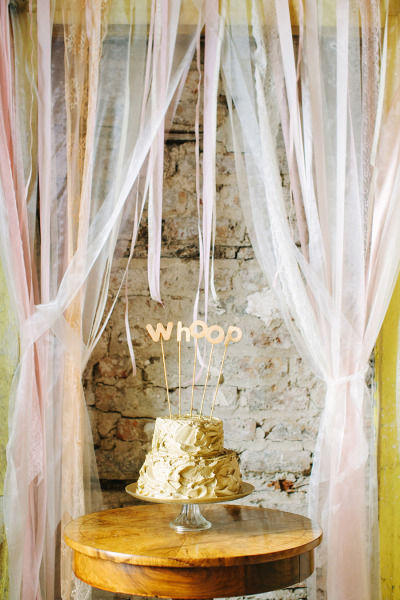 Photo: Katie Stoops Photography