Dont worry -- they ALL are jaw-dropping, we promise! Check out how you can make your wedding cake display more unique than ever: 
Balloons - Sometimes it's a simple as placing letter balloons that spell out "LOVE" or geronimo balloons with tassell strings behind your delicous decadencies.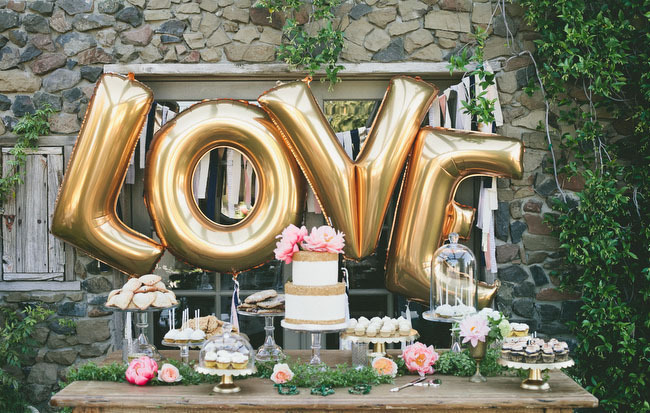 Photo: onelove photography
Suspended in Midair - Follow in celebrtiies Tamara Barney and Kaley Cuoco's footsteps with the latest trend of suspending your cakes in midair or yes, upside down.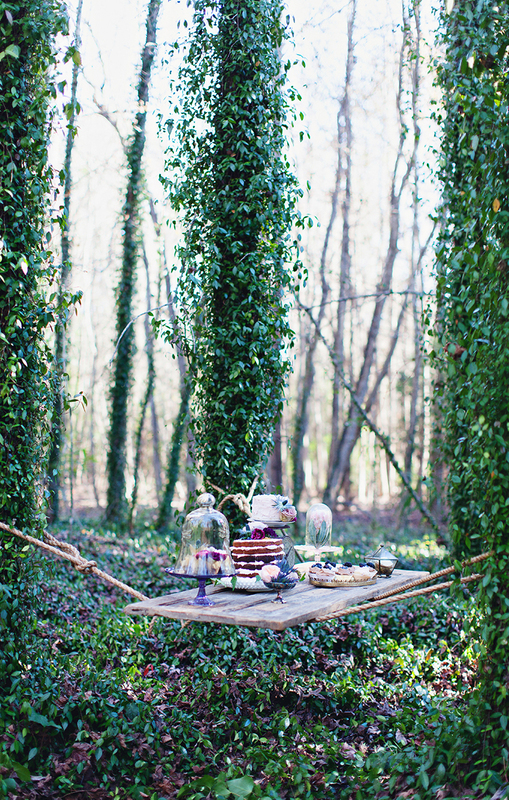 Photo: Flora + Fauna 
Overhead Floral Arrangements - Hang pretty blooms (and candles, votives, vases, or vessels) above your display to create a focal point that guests won't keep their eyes off of.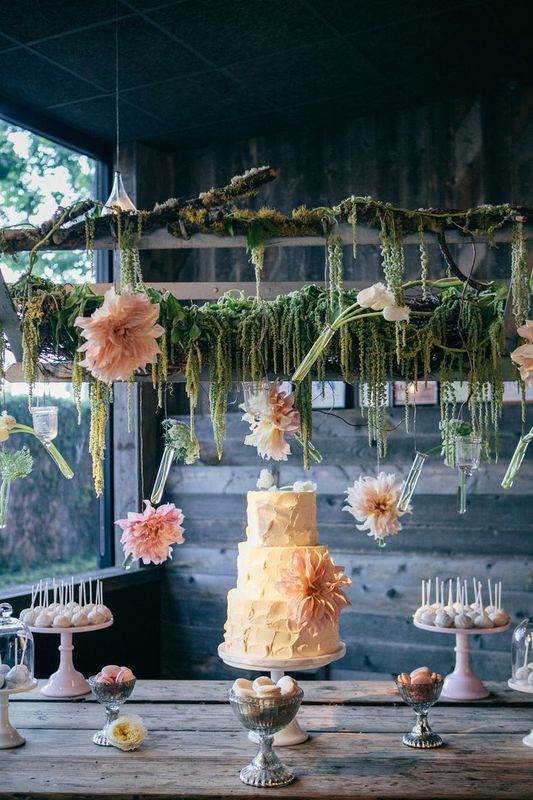 Photo: onelove photography
Taller Tiers - We've seen at most, maybe five tiers, but never eight!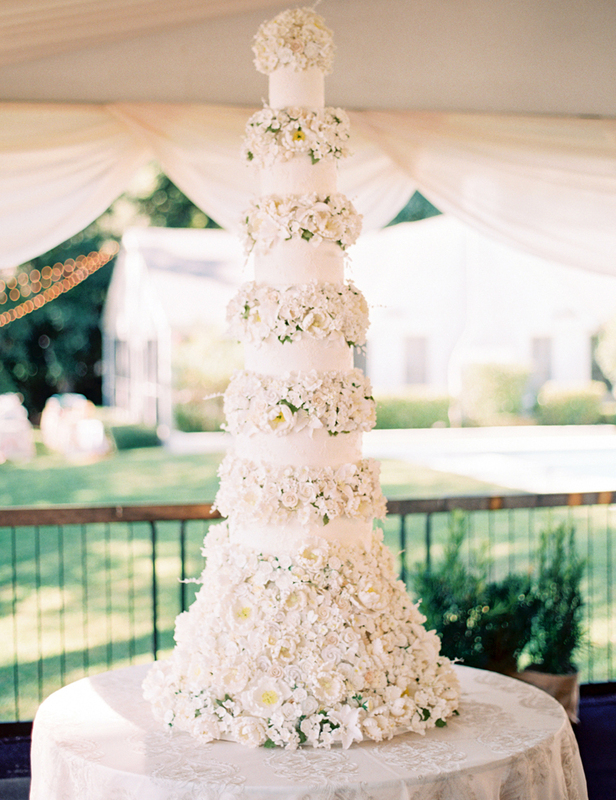 Photo: Landon Jacob
Waterfront Backdrop - Make the most of the space your venue has to offer, even if that means moving your cake near the water. After all, it needs a gorgeous view too. 
Photo: Jemma Keech