The keys to planning an eco-friendly wedding? Reduce, reuse, and recycle! Or in other words make the Earth a very special guest. Here are 5 ways to go green: 
Botanical Stationery - Send out invitations that are plantable -- that way guests can watch your love bloom for years to come -- or nix them altogether for Evites personalized through your wedding website.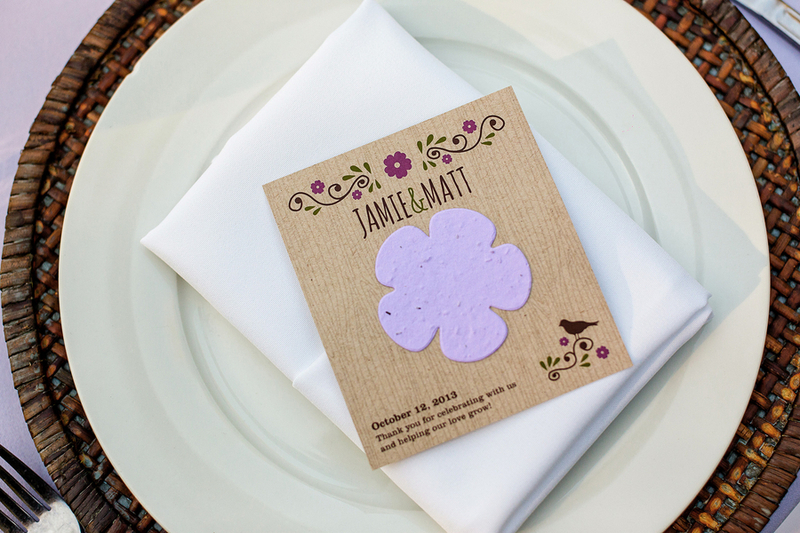 Photo: William Innes Photography
Natural Fabrics - Avoid dressing your bridal party in fabrics that require dry-cleaning. Instead choose between cotton or linen that are less harsh on the environment. Your 'maids and 'men will thank you that they're more comfortable too.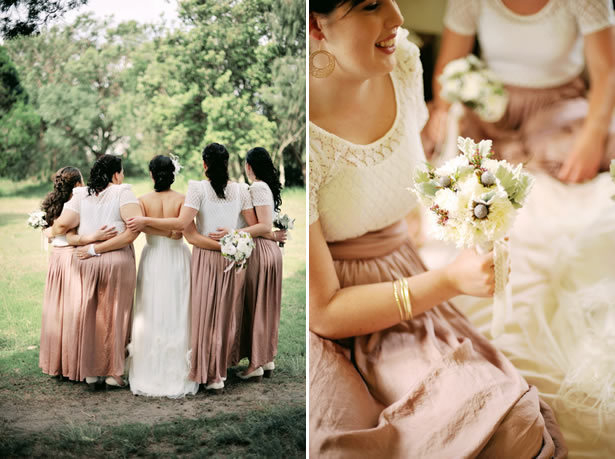 Photo: Byron Loves Fawn
Organic Foods - Ask your caterer if they can provide vegan and gluten-free fare. If not, consider using local vendors or even farmer's markets. Have leftovers? Donate them to a nearby homeless shelter or soup kitchen.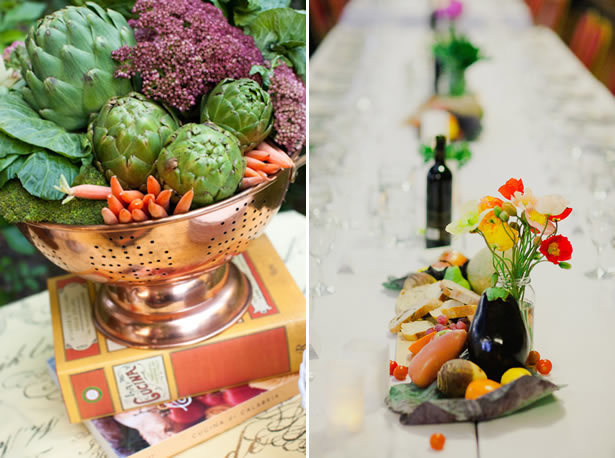 Photos (from leff to right): Jennifer Kloss Photography and Oli Sansom
Greenery Galore - Decorate with your ceremony and reception with flowers such as succulents, eucalyptus, ferns, moss, herbs, or ivy vines.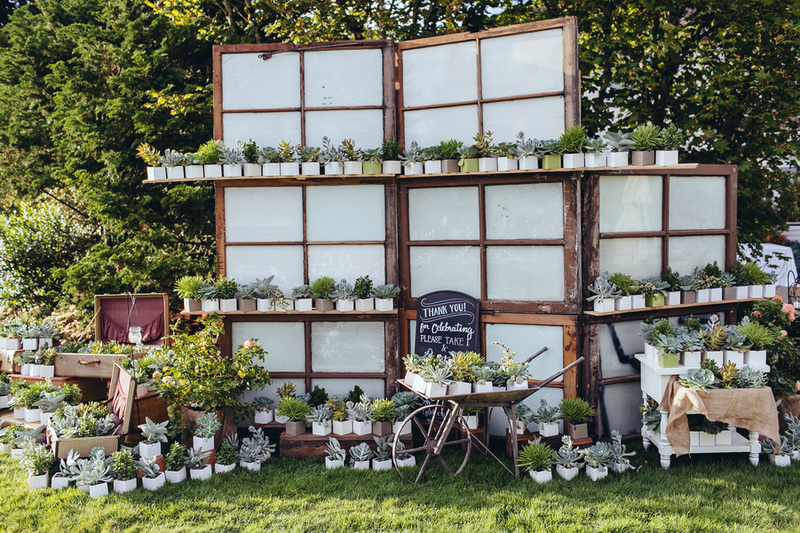 Photo: Maxwell Monty Photography
Non-Traditional Transportation - Make a statement by exiting on a gas-free ride. Aka a tandem bicycle, horse drawn carriage, or if your near the water, a boat!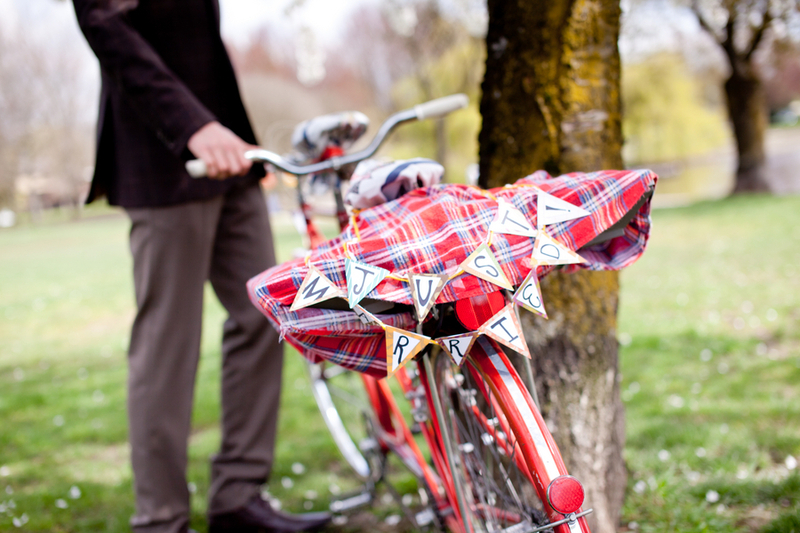 Photo: Mod Photography