After guests have busted out their moves on the dance floor (and most likely broken a sweat), they're going to be hungry and thirsty. Feed them these food truck favorites, bite-sized snacks, or tasty sweets to keep them going until the wee hours of the morning: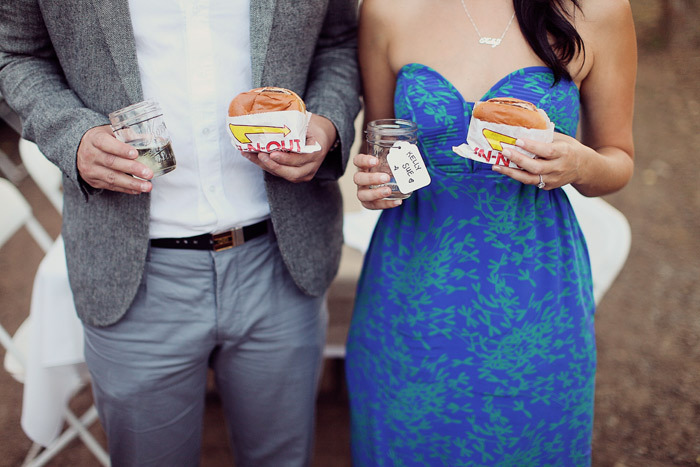 Photo: Troy Grover Photographers 
Burgers & French Fries - Classic comfort food full of carbs. Why not have In-N-Out Burger, Five Guys, or even McDonad's serve pre-packaged burgers and paper cones of french fries drizzled with ketchup?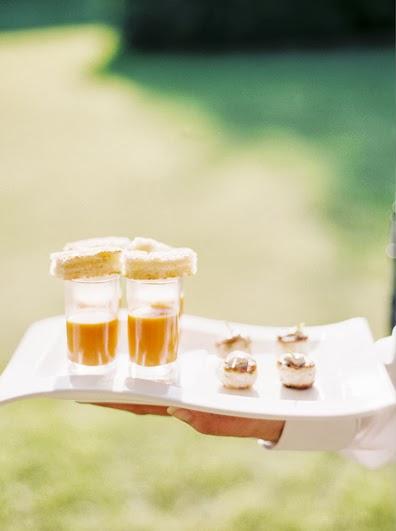 Photo: Sweet Tea Photography
Mini Grilled Cheese & Tomato Soup Shooters - Keep warm with an ooey-gooey grilled cheese and shot of creamy tomato soup sprinkled with crouton crumbs. The perfect combo for fall or winter when it's cold out.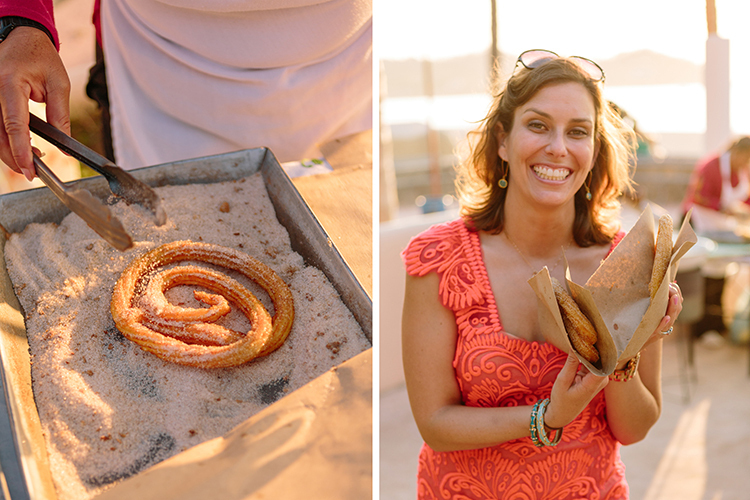 Photos (from left to right): Matt Edge Wedding Photography
Churros - A traditional Latin American strip of fried dough coated in sugar is a must-have for any destination nuptials on the beach.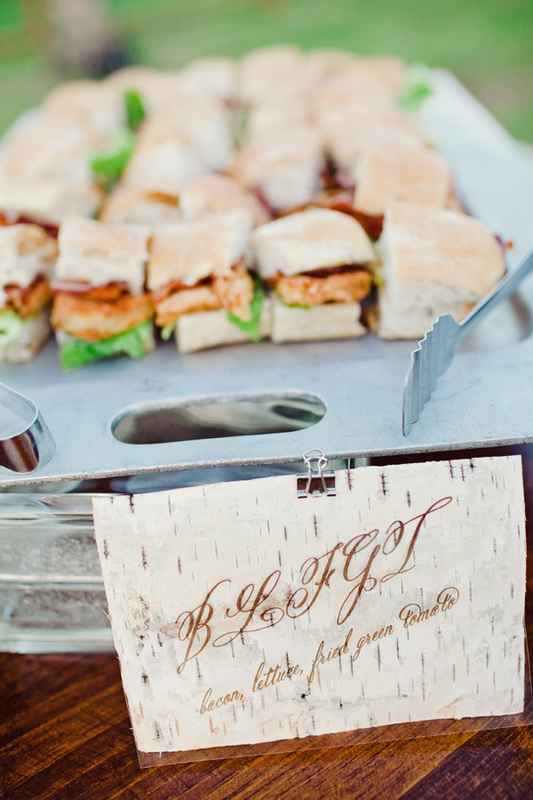 Photo: The Nichols
BLT Sandwiches - You may think this is the healthier option, but look closely it's actually bacon, lettuce, and fried green tomato with chipotle mayo.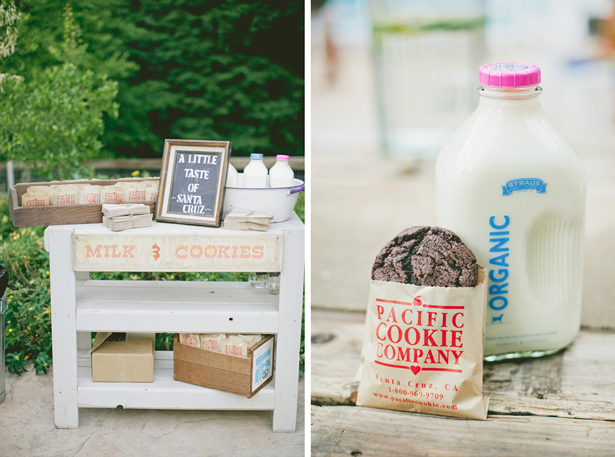 Photos (from left to right): onelove photography
Chocolate Chip Cookies & Milk - Caution: Don't make grandma jealous by not asking her to make chocolate chip cookies. Otherwise, choose between Great American Cookies, Mrs. Fields, or Nestle Toll House Cafes.