"A daughter may outgrow your lap, but she will never outgrow your heart," an unknown author once wrote. Working in the wedding industry, I often find myself being more concerned about the details and less cocerned about the overflowing amount of love a couple receives on their big day. Perhaps one of my favorite moments are those a bride shares with her father and mother. Caution: these photos are tear-jerkers. You've been warned! 
1. Processional - He'll be there to catch you if you trip or fall in your high heels as you walk down the aisle together.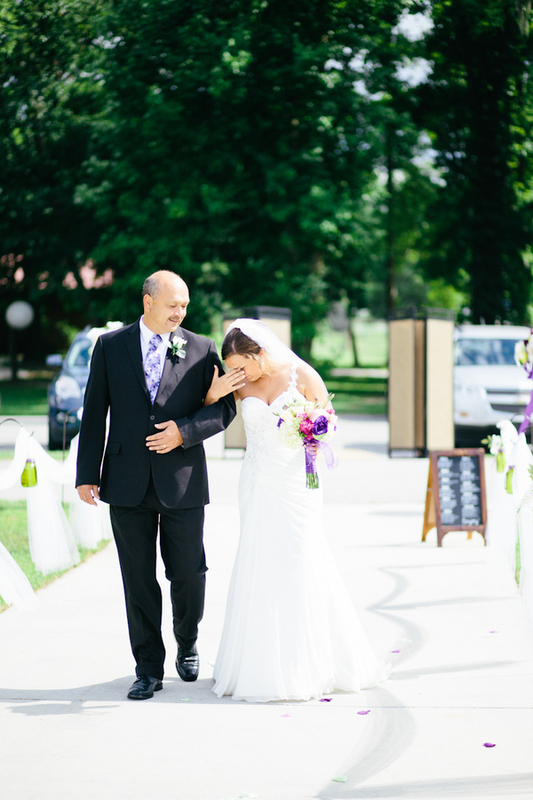 Photo: Keepsake Memories Photography
2. Adjusting the Veil - He'll be the one to make any last-minute adjustments like placing the veil over your face.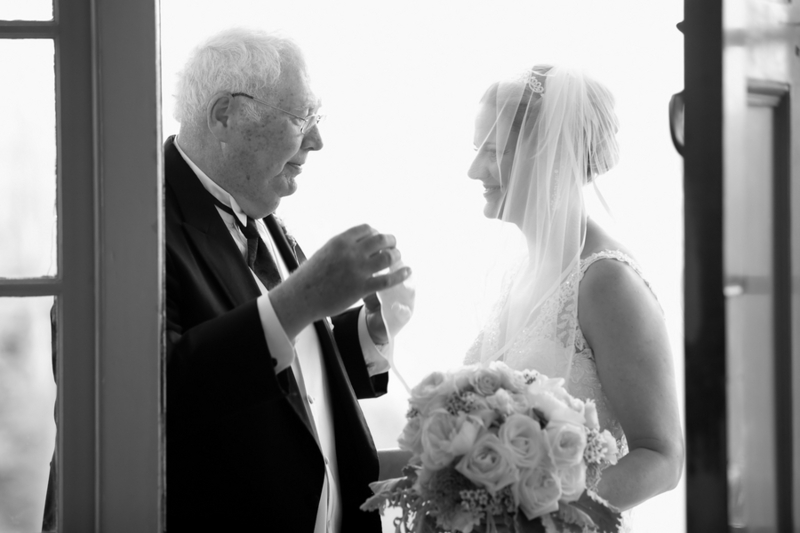 Photo: Julie Napear Photography
3. Giving Away - He'll be the one giving you the last hug before you say, "I do" to your soon-to-be spouse.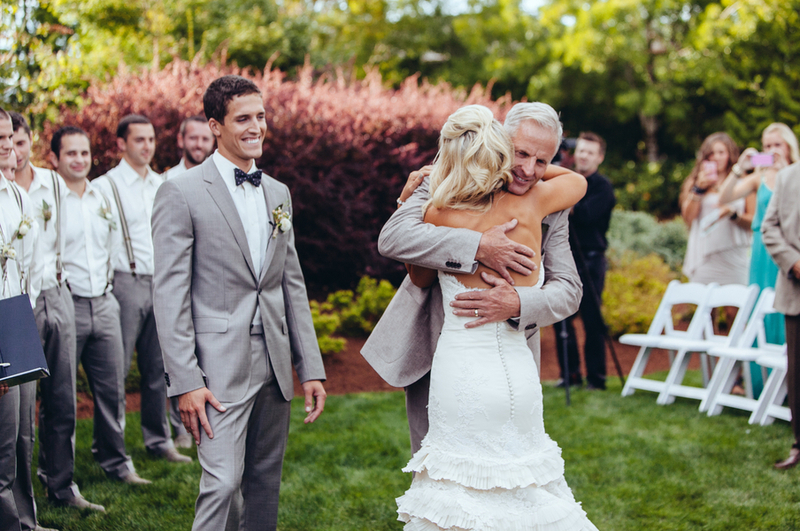 Photo: Maxwell Monty Photography
4. Blessing - He'll be the one giving you his blessing before your significant other proposes.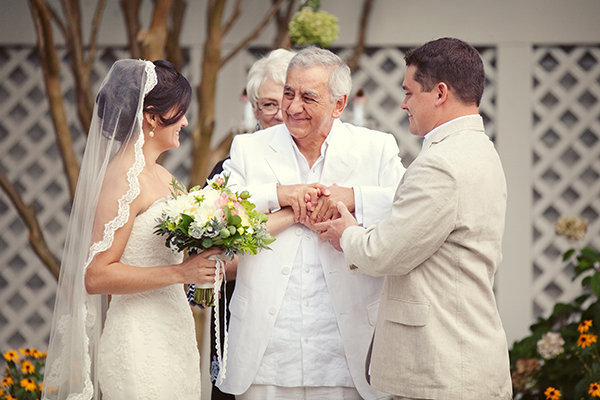 Photo: Jodi Miller Photography
5. Toast - He'll be the one giving a "long and boring" speech during the reception.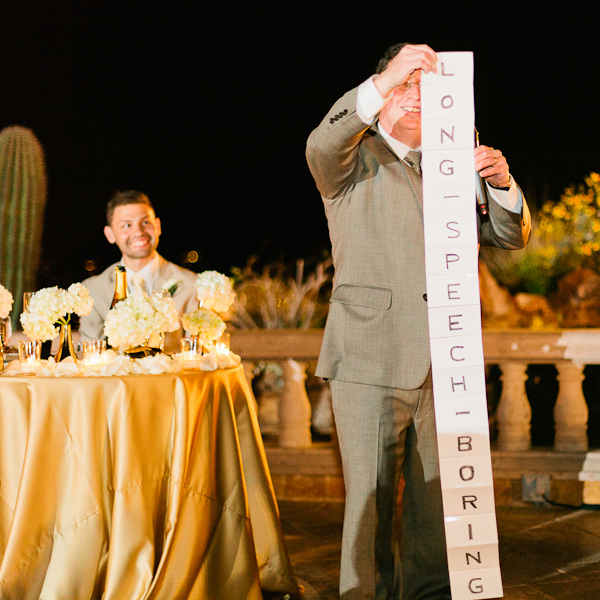 Photo: Daniel Kim Photography
6. First Dance - He'll be the one who chooses the father-daughter dance song.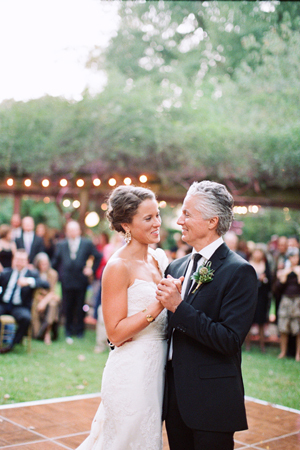 Photo: Landon Jacob Productions 
7. Choreographed Dance - Or he'll be the one that performs a choregraphed father-daughter dance. Surprise!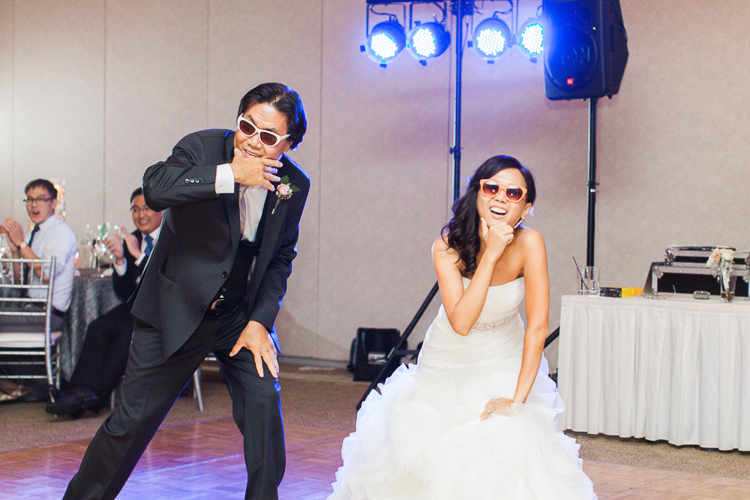 Photo: Daniel Kim Photography