In case your groom wants to make a special mark on his attire, have him consider these unique boutonniere ideas from featured real weddings: 
1. CAMERA LENS - One of my favorite weddings of all time is the infamous Jodi and Kurt's of Jodi Miller Photography, shot by This Modern Romance, so it was only suitable for the boutonnieres to be camera lenses and film negatives.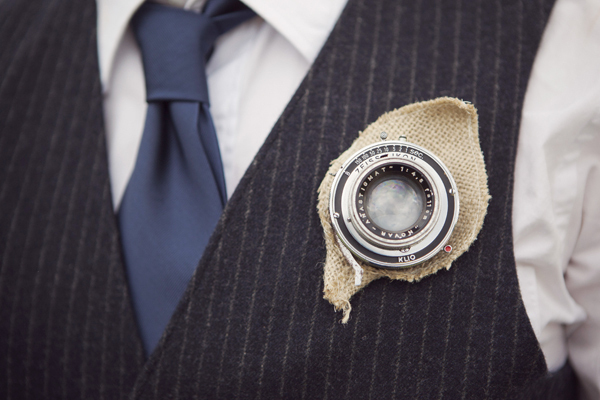 Photo: This Modern Romance 
2. POLICE OFFICER BADGE - Have him wear his career of choice proud! Guests will certainly have to be on their best behavior.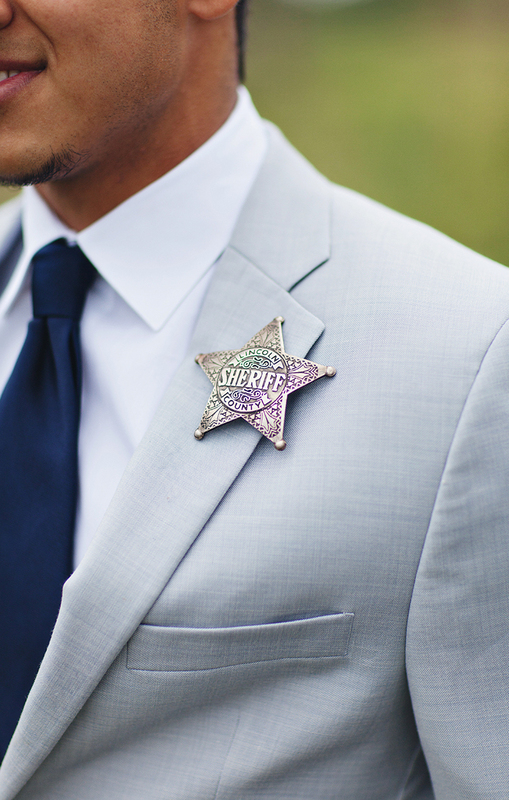 Photo: Flora + Fauna
3. FEATHERS - Add pops of color against a dark-colored suit with peacock, feathers! 
Photo: This Modern Romance 
4. NEWSPAPER - Turn scraps of old newspaper and wine corks into double-duty pieces of artwork. One being the obvious; two being escort cards.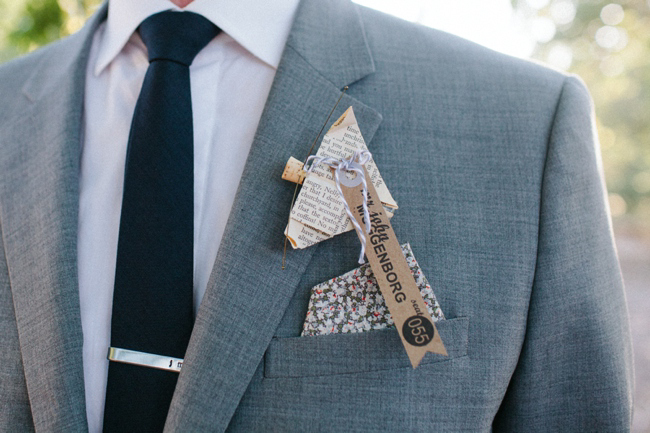 Photo: Abi Q Photography
5. WOOD CHIPS - Carve mini chips of wood for a rustic, relaxed vibe. Doesn't it resemble a monkey below?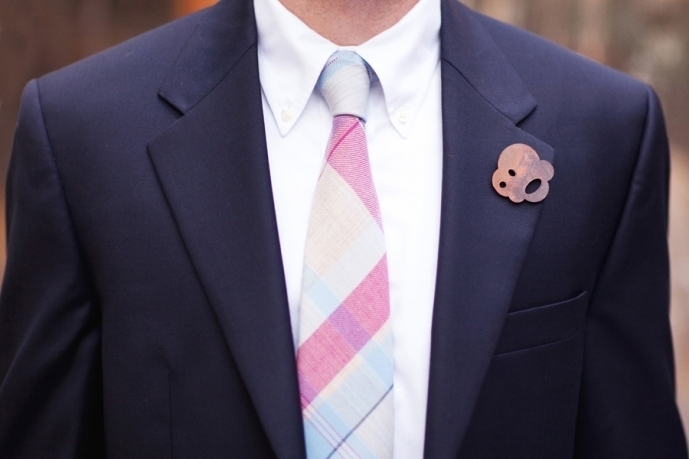 Photo: Jodi Miller Photography
6. BROOCH - Because he needs his "something old" too!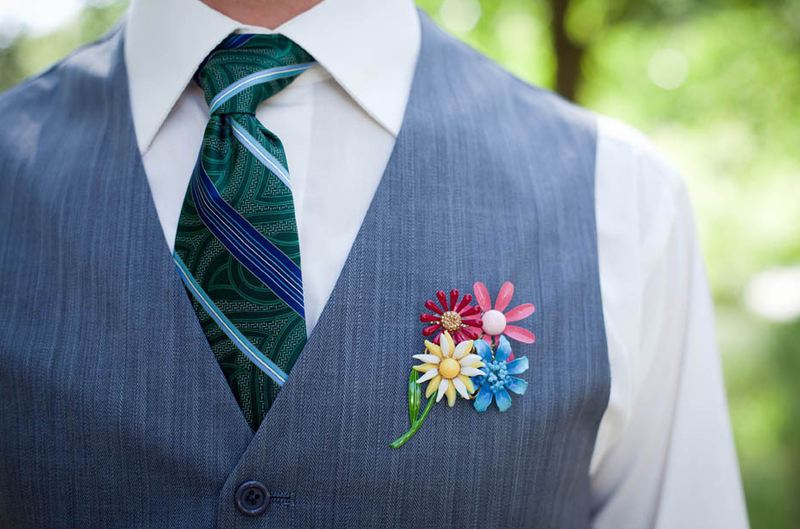 Photo: Joselyn Peterson
7. PINWHEELS - An easy do-it-yourself project that will blow with the wind.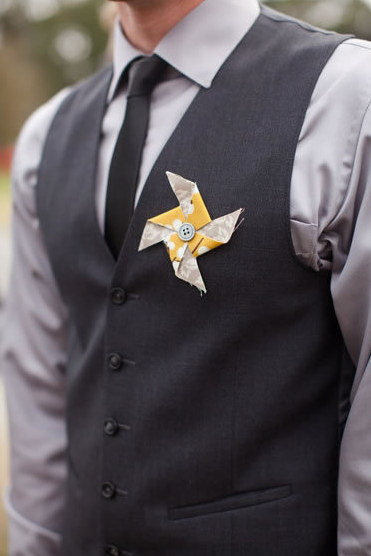 Photo: Katelyn James 
8. VINTAGE KEYS - Make it known that he has the key to your heart!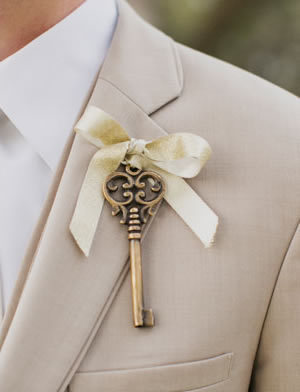 Photo: Christa Elyce Photography
For more inspiration, view more boutonniere photos here.