We've seen the "choose a seat, not a side" sign one too many times these days. But that's okay -- it's quite popular! If you're looking for other fast and easy phrases to inject shots of personality, consider these whimsical (and quite awesome) ideas instead:  
1. IT'S PARTY TIME! - Ask your ring bearer to strut down the aisle in style with a big smile because after all, it's what every guest is thinking.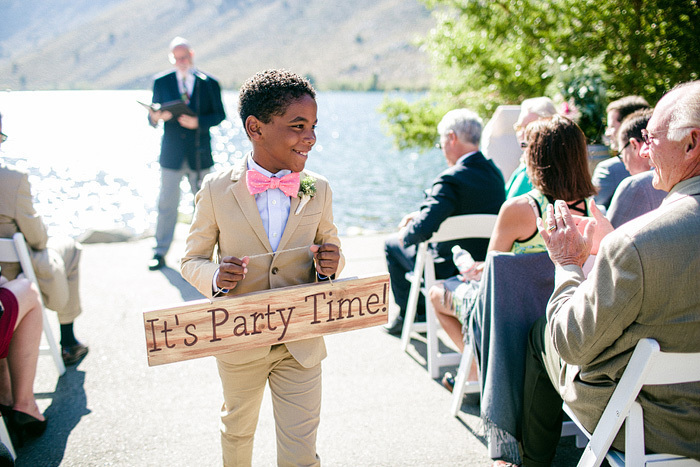 Photo: Troy Grover Photographers
2. LET THE ADVENTURES BEGIN - Yes, there will be ups and downs and everything in between.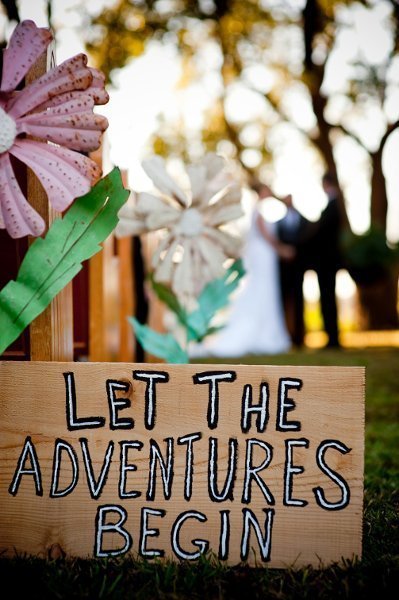 Photo: Ooh! Events 
3. LET'S DO THIS THING - Direct guests with arrows to make sure they know where they're going.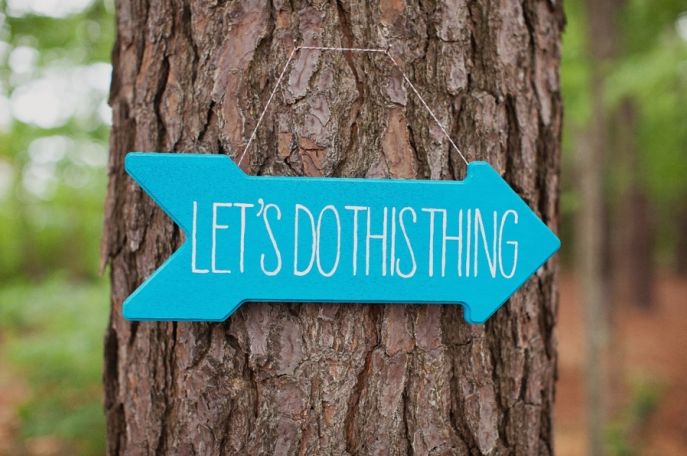 Photo: Jodi Miller Photography
4. THIS IS OUR NEXT CHAPTER - Marriage, obviously. It takes two not one.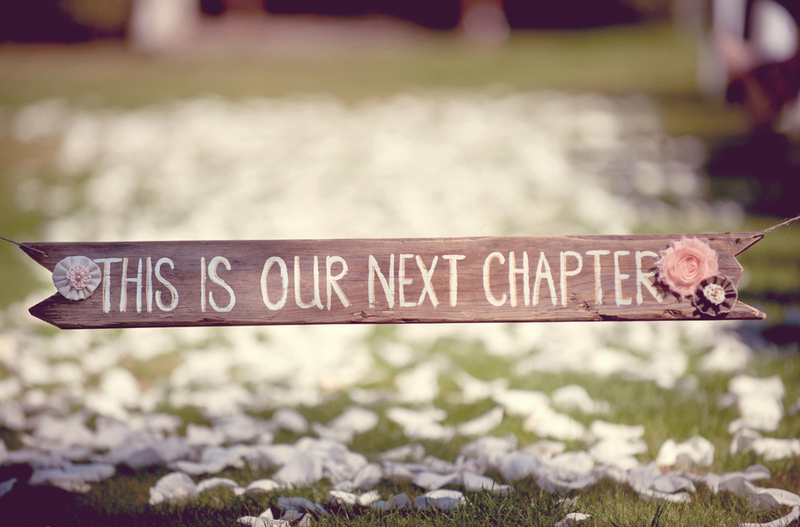 Photo: Suzanne Rothmeyer Photography
5. MUTUAL WEIRDNESS FOREVER - Celebrate how perfect you are for each other -- no pun intended.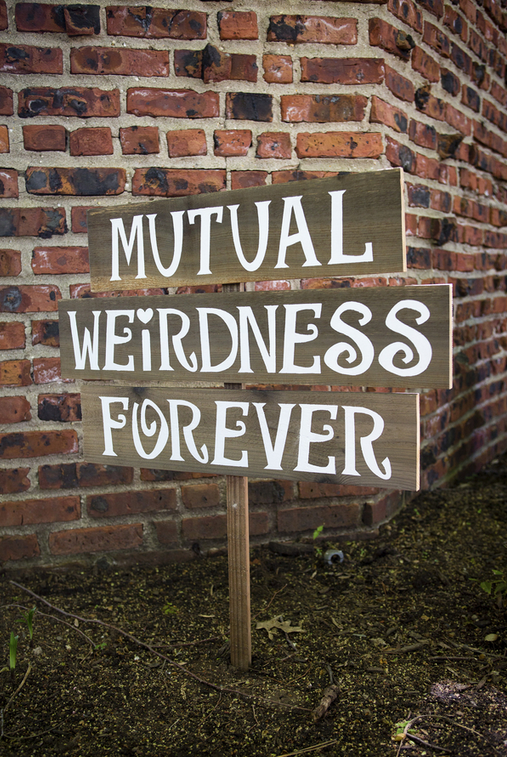 Photo: Leslie Barbaro Photography
6. YEE HAW - Fit for a rustic-themed farm wedding with line dancing. Wear 'em cowboy boots!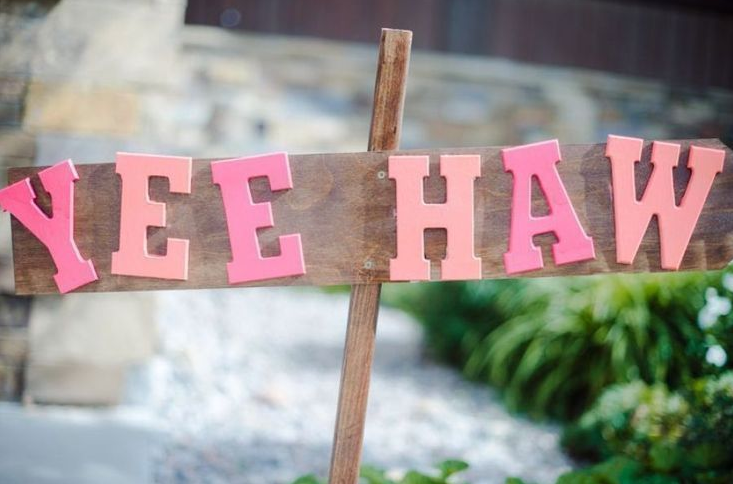 Photo: Paper Antler 
7. COWABUNGA -  Surf's up if you're having a beach wedding along the sea shores.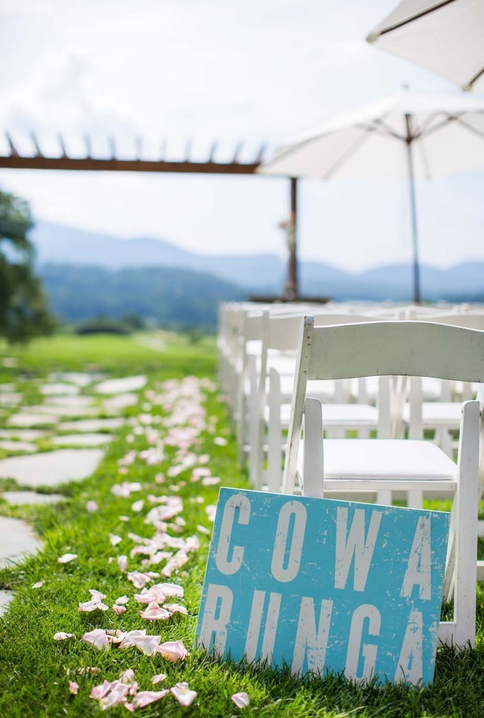 Photo: Brio Art by Katie Fears 
8. COME AWAY WITH US - Proclaim your favorite quote or song lyric.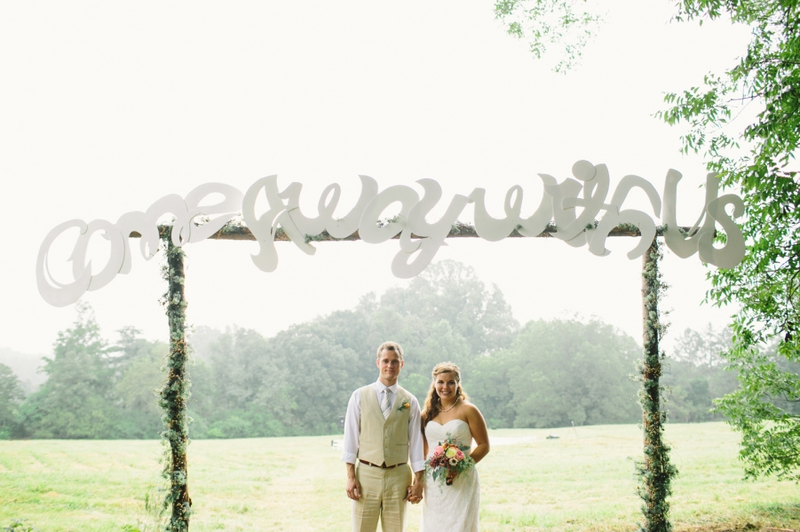 Photo: Ulmer Studios 
9. FEAST! - After all, it's the best part of the reception, right? Digging in.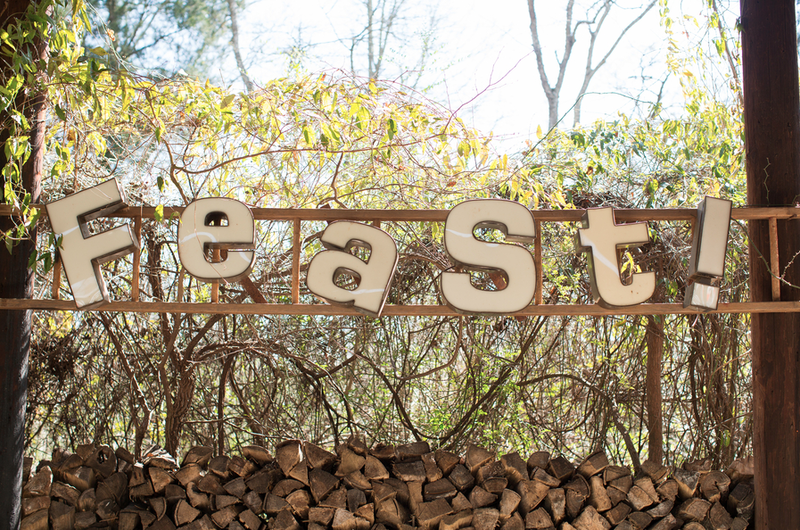 Photo: Erin Lindsey Images 
Related: View more wedding signs here >>