Not sure which wedding style you want? If you're searching for a venue with opulence  — ballroom , castle, or museum — our Style Editor's ultimate glamorous wedding guide is just for you:
From the Stationery Editor – A formal black and gold letterpress invitation suite for New Year's Eve, perhaps?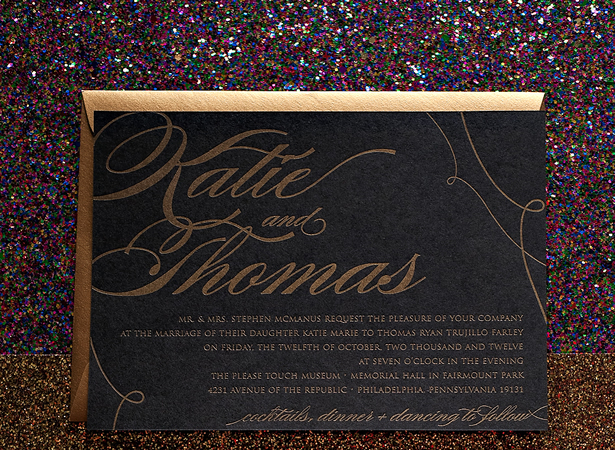 Photo: Jupiter and Juno 
From the Fashion Editor - Bejeweled shoes — the perfect compliment to body-hugging bombshell wedding dresses. See more glittery gold and silver pairs here.
Photos (from left to right): Cage & Aquarium Photography and Kurt Boomer Photo
From the Beauty Editor - Long, lush lashes are a crucial component of glam wedding makeup. Learn how to apply falsies yourself with this must-read tutorial.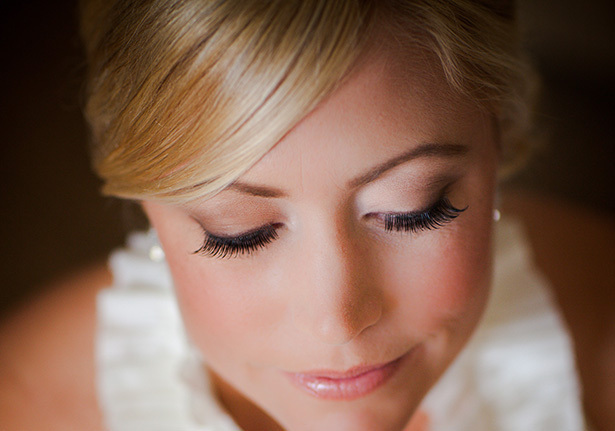 Photo: Woodland Fields Photography
From the Jewelry Editor - One big rock paired with a simple diamond band–does it get more quintessentially glam than this? See more real engagement rings here.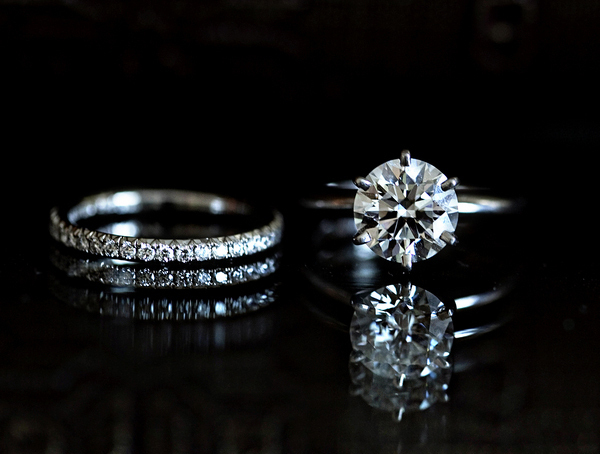 Photo: Joy Marie Photography
From the Favors Editor - A dance-all-evening affair should end in not one, but two indulgences: decadent dessert and a nightcap. See more edible wedding favors here.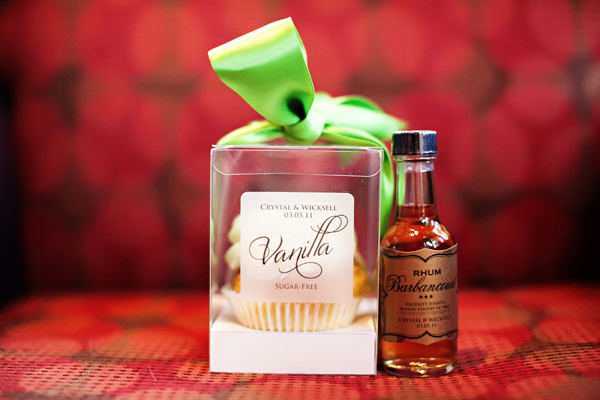 Photo: Studio Carmen Photography
From the Flowers Editor - Blanket your aisle with pretty petals, elevate your ceremony flowers with pillars, and display densely-packed arrangements in towering vases for a dramatic effect.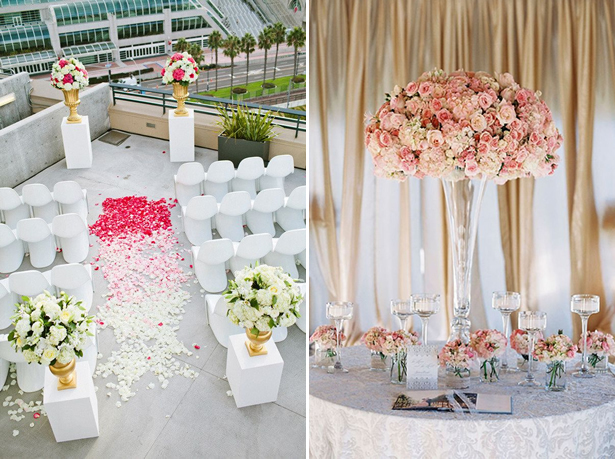 Photos (from left to right): Birds of a Feather and Caroline Tran
From the Decor Editor - Create the ultimate glam decor scheme with sequins, bold patterns, lavish draping, and statement lighting.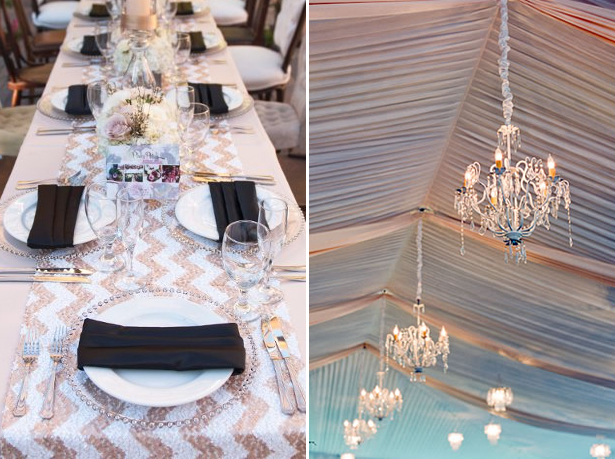 Photos (from left to right): Franciscan Gardens and Lisa Lefkowitz 
From the Cakes Editor – Go for the gold and silver! Choose these metallic tones for your three-tiered sweet confection. See more gold wedding cakes here.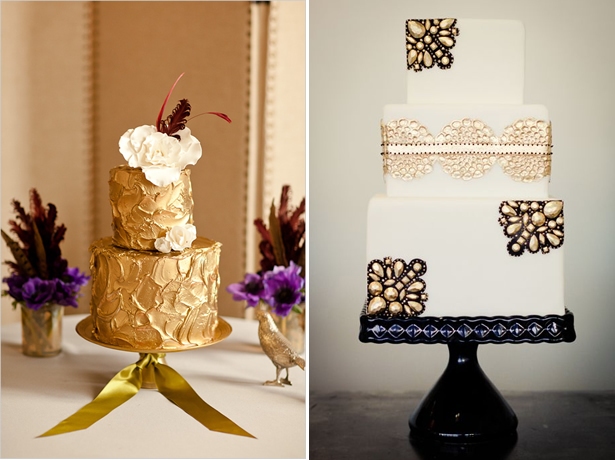 Photos (from left to right): Katelyn James Photography and Sweet & Saucy Shop