Not sure which wedding style you want? If you're searching for venue near the water — country club, yacht club, resort, or restaurant — our Style Editor's ultimate preppy wedding guide is just for you:
From the Stationery Editor – Add a feminine touch to your preppy navy blue and pink invitation suite with a floral pattern or bow.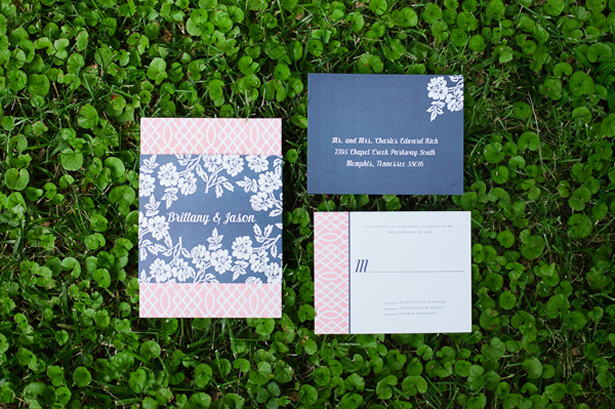 Photo: Annabella Charles Photography Invitation: Mrs. Post Stationery
From the Fashion Editor - Amsale's Fall 2013 collection is full of simple, beautiful ball gowns with bateau or scoop necklines. See the entire collection here.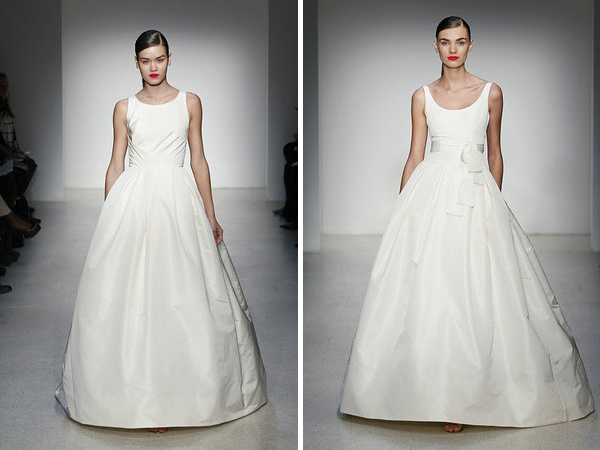 Photos: Dan Lecca 
From the Beauty Editor - Elegant and timeless, a ballerina bun is the perfect compliment to a preppy wedding dress. See more updos here.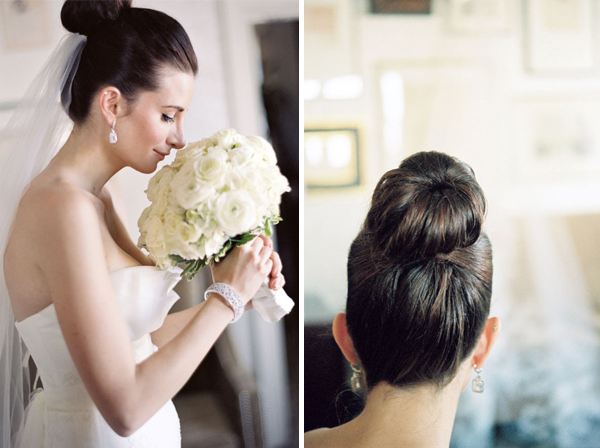 Photos: Emily Steffen Photography
From the Jewelry Editor - For the preppy bride with a bit of quirk, we love the idea of pairing a bold statement necklace with a t-shirt style wedding dress. See more jewelry and neckline pairings here.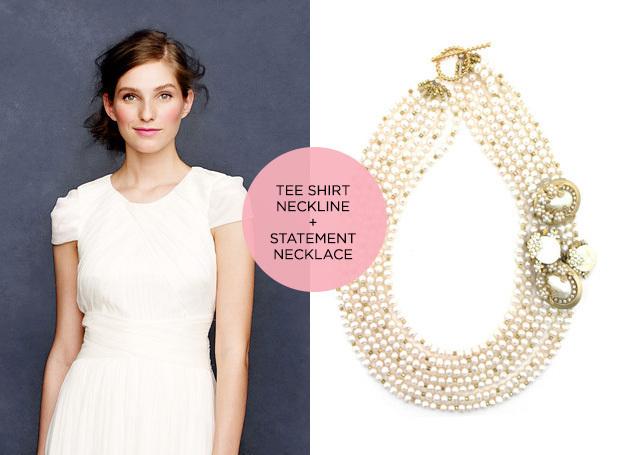 Photos (from left to right): J.Crew and Elva Fields 
From the Favors Editor - Does it get any more preppy than a monogram? See our top 8 monogram bridesmaid gifts right here–many of which ring in under $50!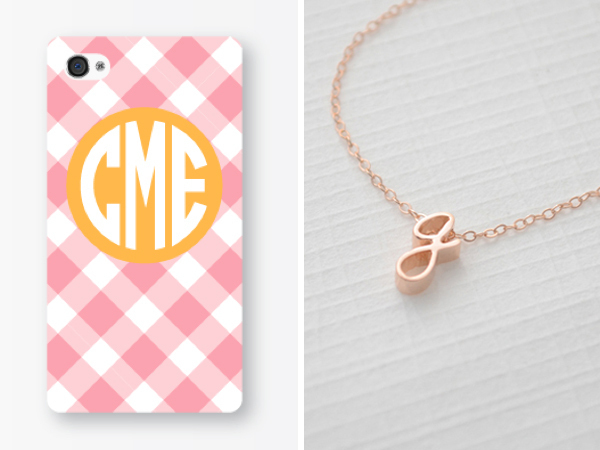 Photos (from left to right): Design Darling and Olive Yew 
From the Flowers Editor – Choose a bouquet filled with pastel peonies and a succulent boutonniere wrapped in striped ribbon.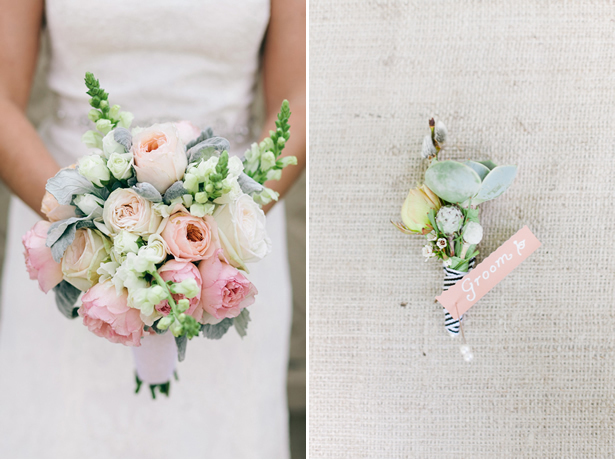 Photos (from left to right): Ulmer Studios and Annabella Charles Photography
From the Decor Editor – Anchors aweigh! Adorn your chair with "Mr." and "Mrs." life rings and lay lace doilies on your tables along with mason jar centerpieces.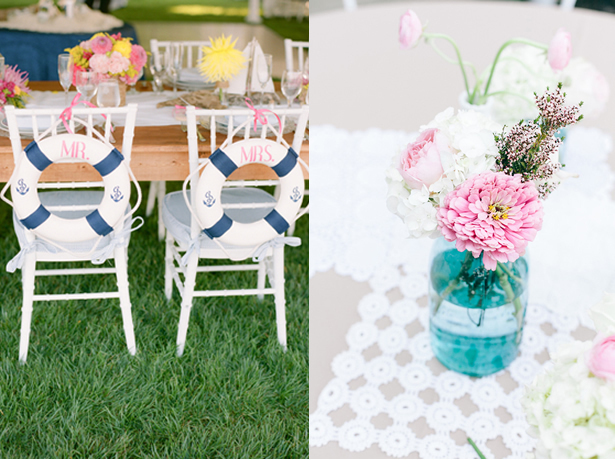 Photos (from left to right): Abby Jiu and Ulmer Studios
From the Cakes Editor – Since you'll be "tying the knot" on your wedding day, wrap one around your wedding cake too. See more nautical wedding cakes here.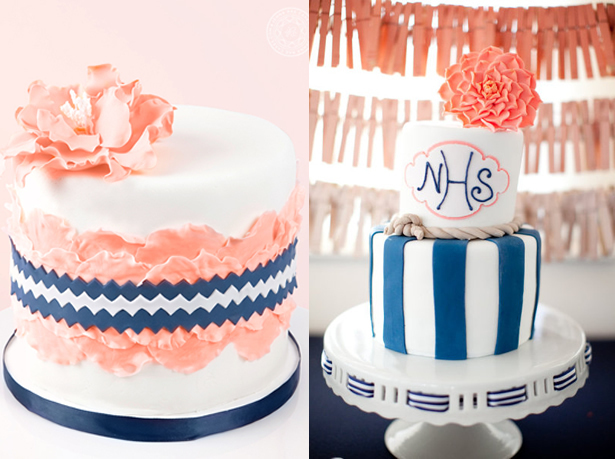 Photos (from left to right): Jenna Rae Cakes and Shannon Lee Images Cake (right): Cake Goodness