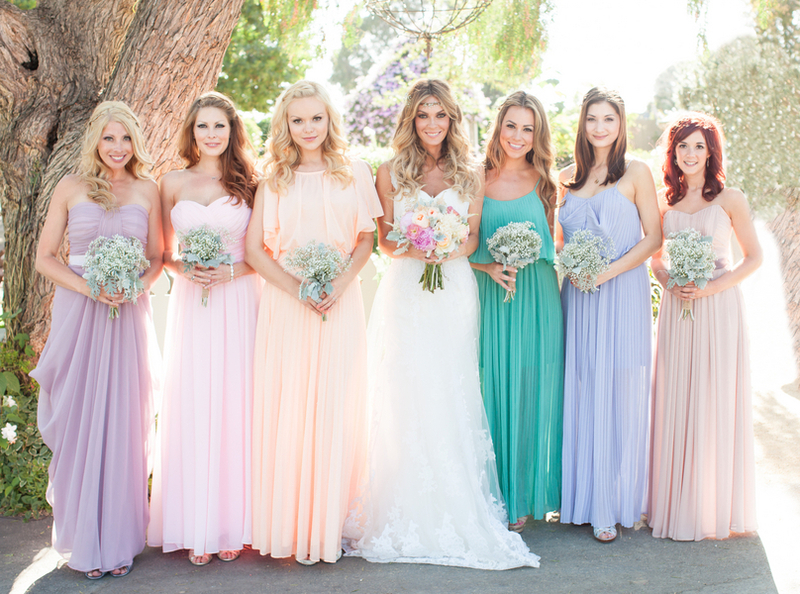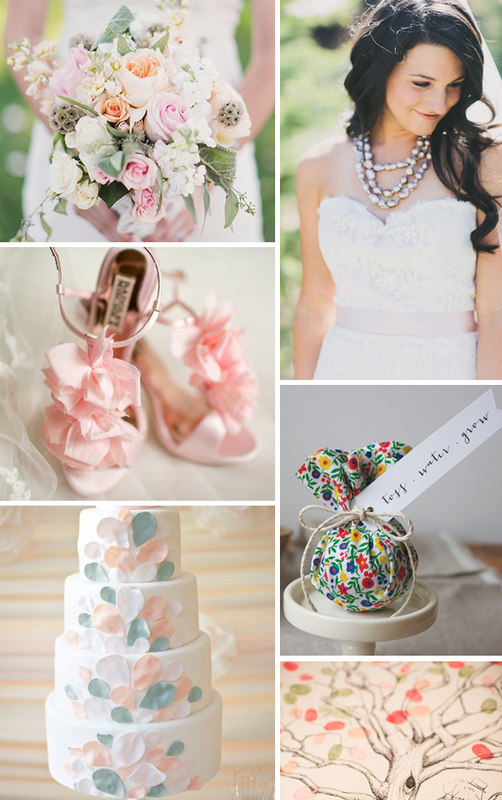 Photos (clockwise from top left): Shaun & Skyla Walton, Taylor Lord Photography, Danyelle Matthews, Katelyn James Photography, Sweet & Saucy Shop, Katelyn James Photography, and Alixann Loosle
Need inspiration for a spring wedding? A few of our editors share their favorites below:
From the Stationery Editor – Ask each guest to leave their fingerprint on a framed drawing of a family tree. Check out more guestbooks here.
From the Fashion Editor –  Accessorize your lace wedding gown with a statement necklace and pair of romantic, petal peep-toe platform sandals. Ask each bridesmaid to wear a different shade of pastel: blush, sage, lavender, or creamsicle.
From the Flowers Editor – Bouquets of peonies, ranunculuses, sweat peas, delphiniums, orchids, and tulips are a must-have. Check out these spring centerpieces we love.
From the Cakes Editor –  Place a garden-inspired cake topper on top of your wedding cake. Examples: birds, bird's nest, robin's eggs, birdcage, etc. Check out more cake toppers here.
From the Favors Editor – Send each guest home with a bag of seeds to plant and watch love grow or follow these DIY steps to make your own seed bomb favors.