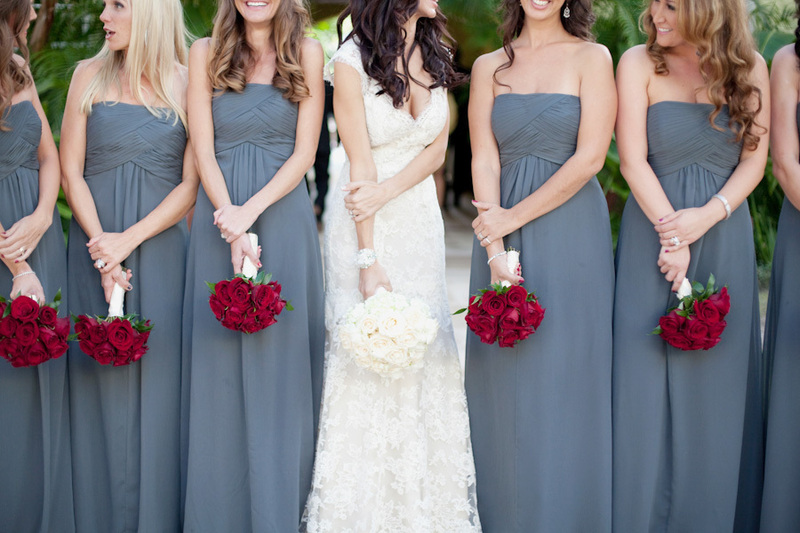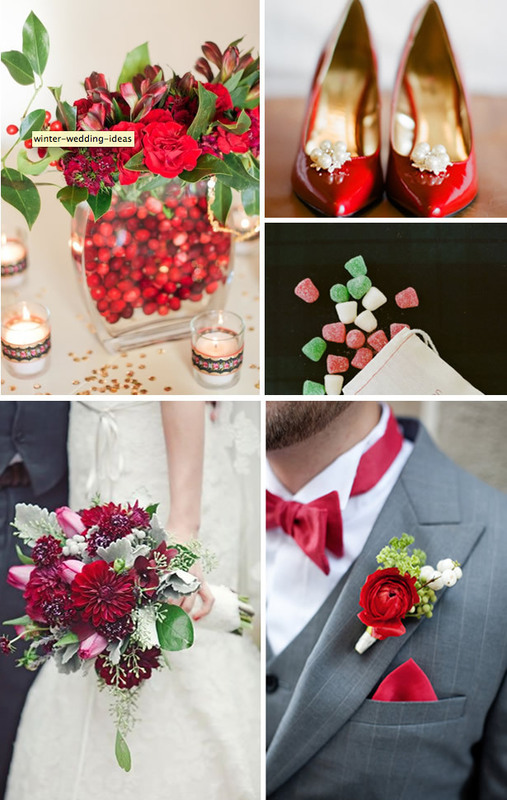 Photos (clockwise from top left): Jessica Lorren Organic Photography, Jennifer Kloss Photography, White Loft Studio, Katie Osgood Photography, The Nichols, Sarah Hasstedt Photography
Need inspiration for a winter wedding? A few of our editors share their favorites below:
From the Fashion Editor – Accessorize your wedding gown with a fur bolero jacket and your bridesmaids' dresses with pashmina shawls. Don't forget a pair of red stiletto pumps.
From the Flowers Editor – Bouquets of evergreens, poinsettias, roses, amaryllis, and stephanotis are a must-have. Maybe hang some mistletoe too? Check out more winter bouquets here.
From the Decor Editor – Fill your centerpiece vases with holly berries and surround with candles to create ambiance.
From the Favors Editor – Warm chocolate chip cookies and a cold glass of milk, gingerbread cookies, sugar cookies, gumdrops, miniature pine trees, you'll be making your guests spirits merry and bright.