Check out some of our favorite ideas perfectly suited for a March-to-June celebration! 
1. Floral Envelope Liners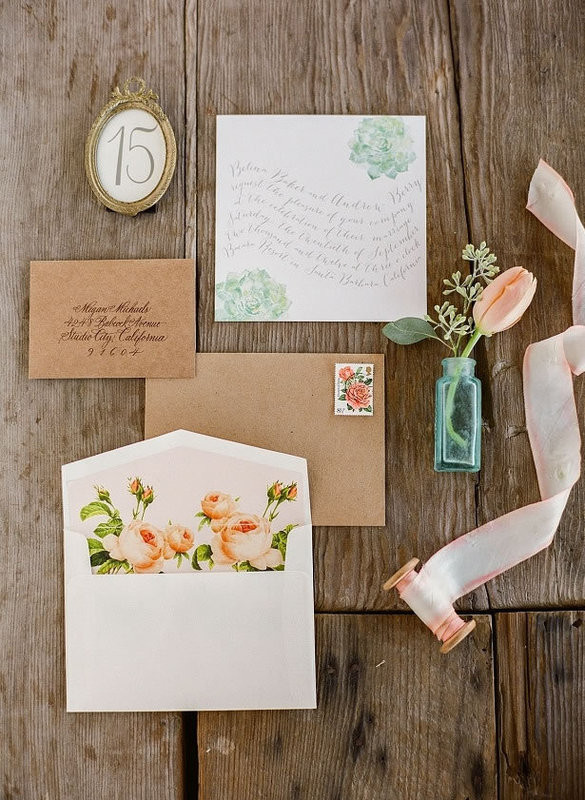 Photo by Emme Wynn Photography
Add an unexpected element to your invitation suite with lovely lined envelopes. 
2. Cascading Garden Bouquets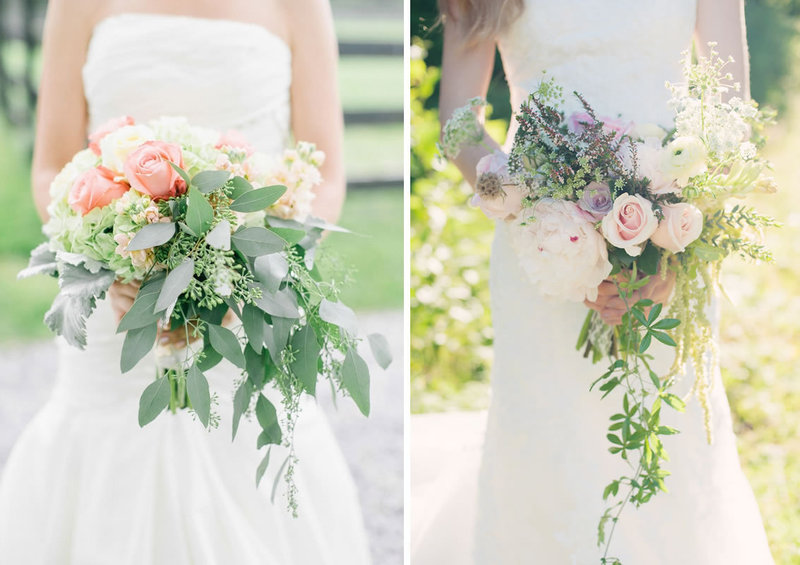 Photos by (from left): Wren and Field, Melissa Gidney
A loosely structured arrangement of fresh pastel blooms and cascading greenery is our favorite look for a spring garden bride. 
3. Loose Braided Hairstlyes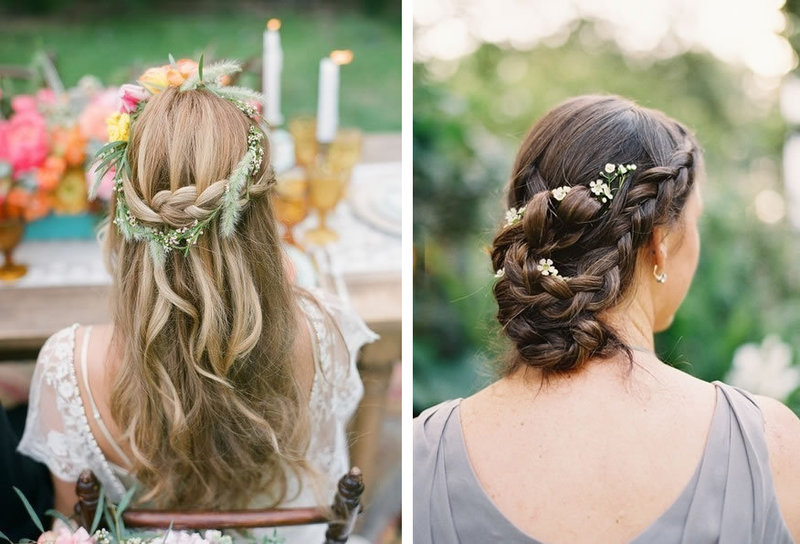 Photos by (from left): Fiore Beauty, Loren Routhier Photography
Whether woven into a wavy waterfall style or an intricate updo, braids give that relaxed, bohemain look that's perfect for a spring bride and her 'maids. 
4. Light-Color Suits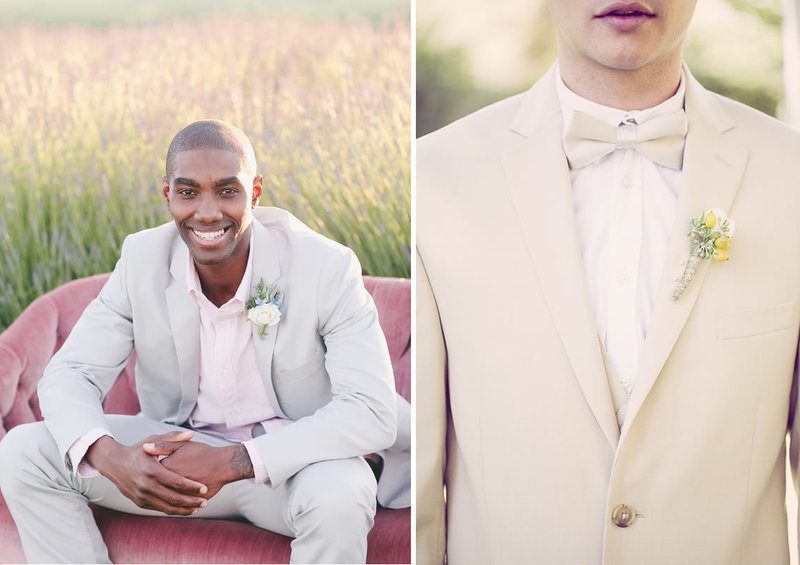 Photos by (from left): onelove Photography, Ashley DePencier Photography
Instead of traditional black or charcoal, lighten up with cream or light grey formalwear. So dapper!
5. Floral Bridesmaids' Dresses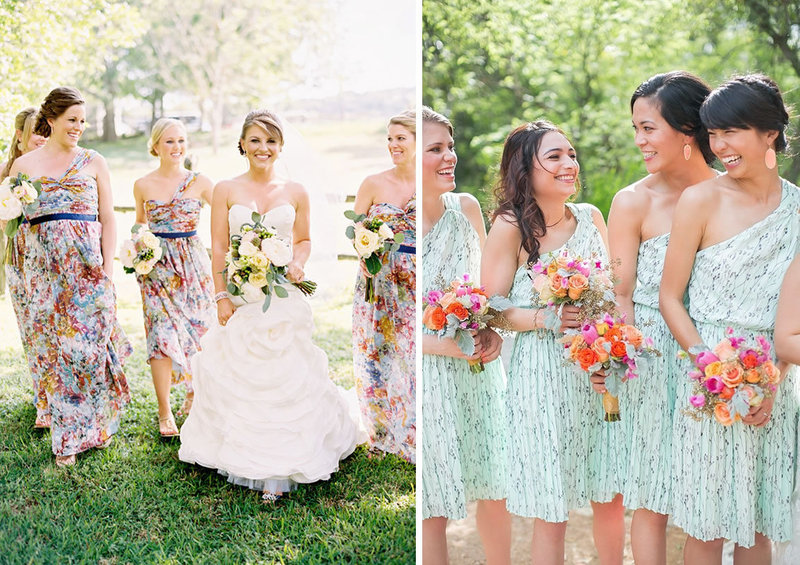 Photos by (from left): Ryan Ray, Sharon Nicole
We're suckers for a bridesmaid dress in any pattern -- and what better fit for spring than a fresh floral print?
6. Pastel Bow Ties
Photo by: Catherine Ann Photography
Bow ties present a perfect opportunity to have a little fun with color and freshen up a traditional look.
7. Floral Wreaths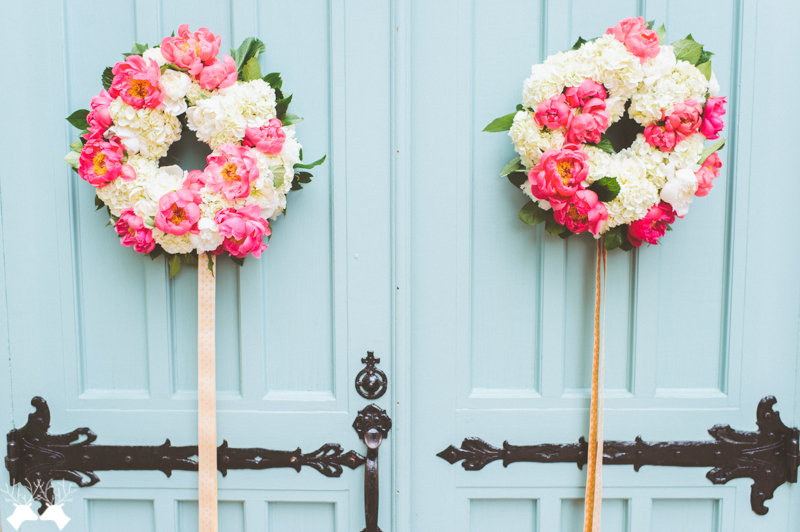 Photo by: Paper Antler Photography
Hang these beauties on doors, gates, and other entryways to give a cheerful welcome to your wedding guests!
8. Lawn Games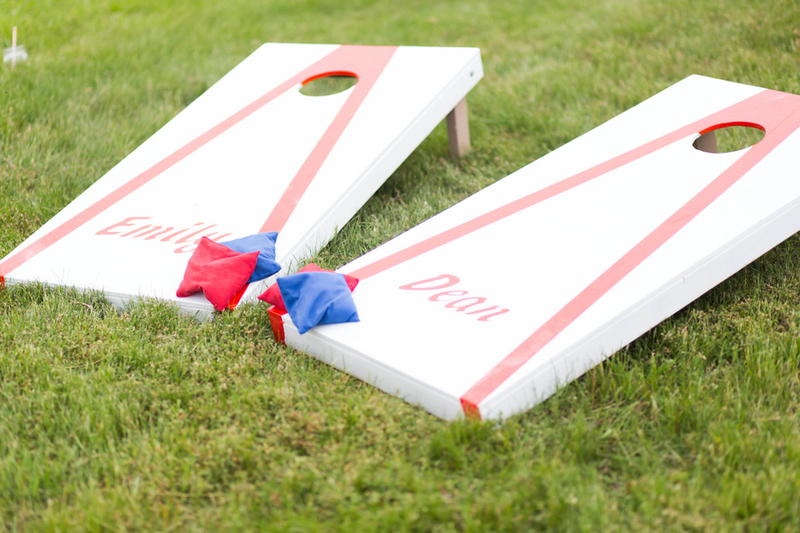 Photo by: Kim Schepperley Photography
Wedding guests will have a blast playing cornhole, crouquet, and bocce out on the fresh spring grass.
9. Flower Infused Ice Cubes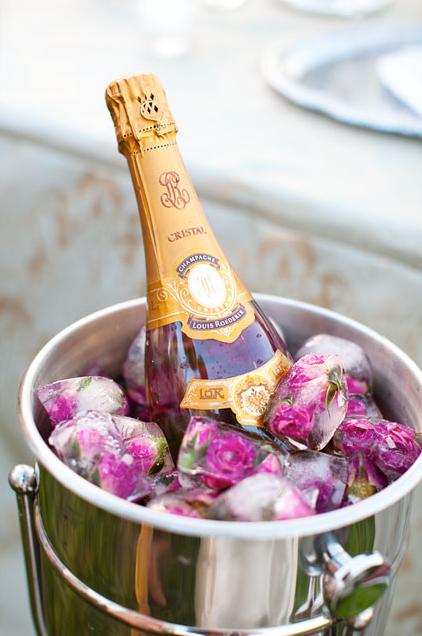 Photo by: Jose Villa
Freeze edible flowers into your ice cubes for a beverage chiller that's both practical and pretty!
10. Chilled Veggie Soup Shooters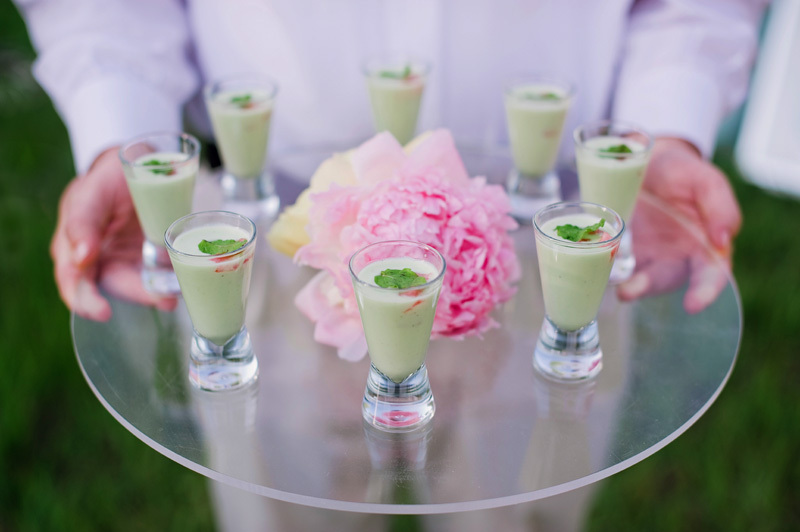 Photo by: Heather Nan Photography
A tasty way to take advantage of all those spring garden veggies starting to sprout!
11. Branching Guest Book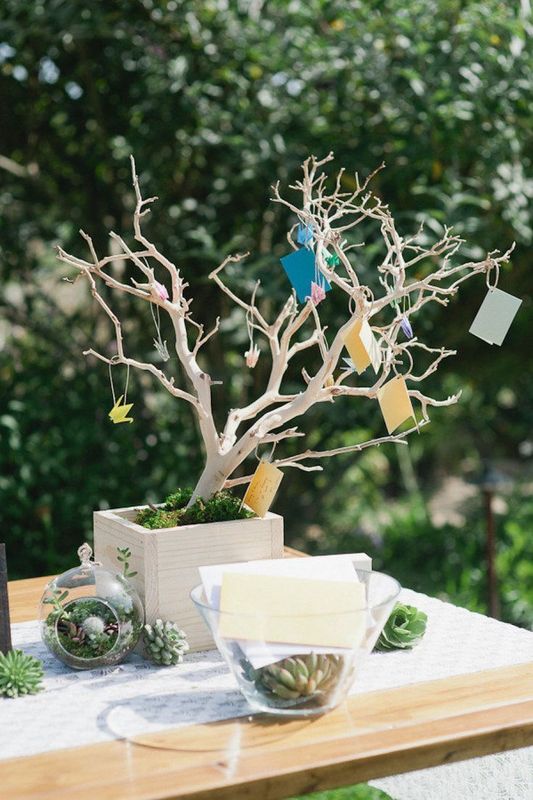 Photo by: Leila Brewster
For a seasonal spin on the traditional guestbook, have guests jot down sentiments and words of wisdom on little notecards and hang them on a mini tree! 
12. Wheat Grass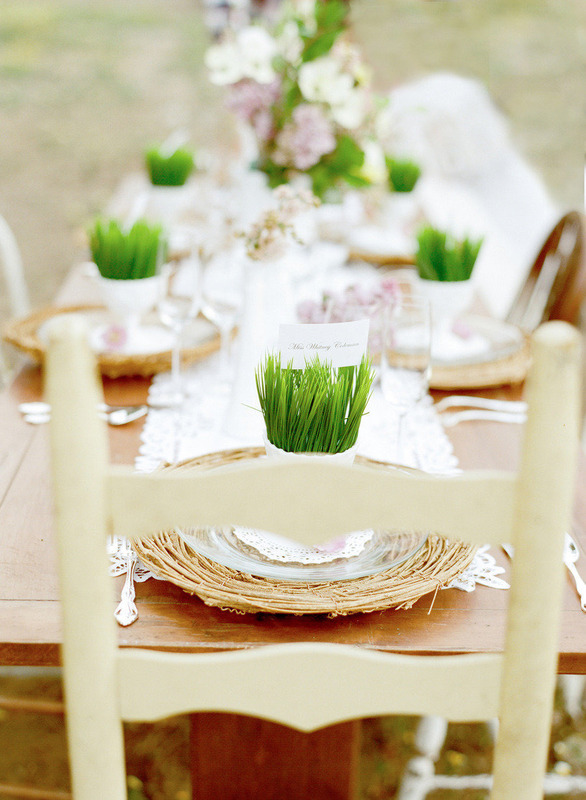 Photo by: Troy Grover Photographers
Bring pops of spring green to your tablescapes with wheatgrass place card holders and centerpieces.
13.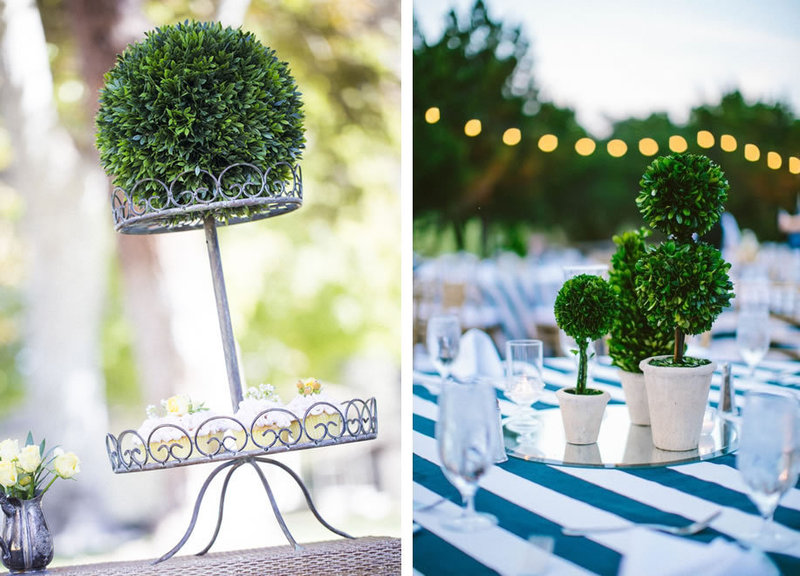 Photos by (from left): Ashley DePencier Photography, Heather Ann Design & Photography
Decorate with boxwood as a nod to the verdant nature of the season. 
14. Colorful Fondant Flowers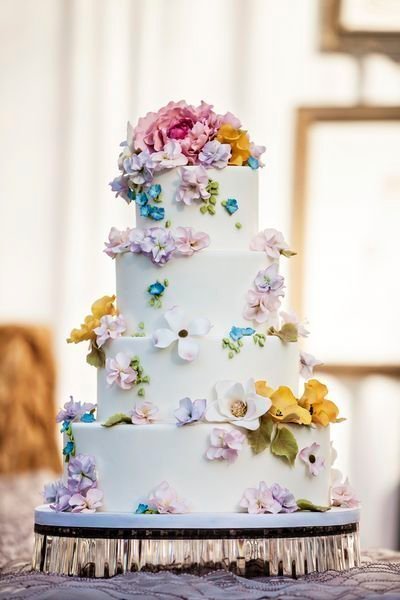 Photo by: Ana Parzych Cakes
Sweeten up your wedding cake with sugary blooms!
15. Carrot Cake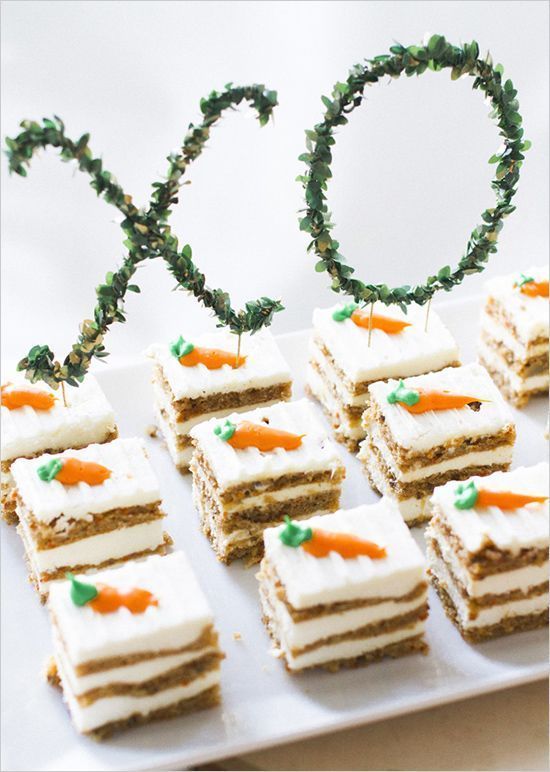 Photo by: John Schnack Photography
Go for something unexpected and delicious with layered carrot cake topped with chilled cream cheese frosting. 
16. Plantable Favors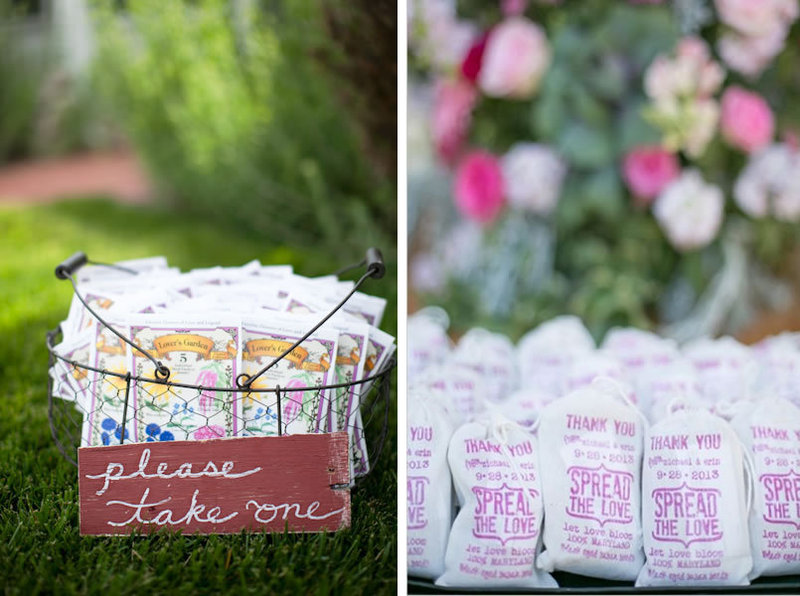 Photos by (from left): Heather Roth Fine Art Photography, Bara Miller Photography
Give out pretty packets of plant, flower, or vegetable seeds for guests to take home and grow in their own gardens! 
17. Bicycle Getaway "Vehicles"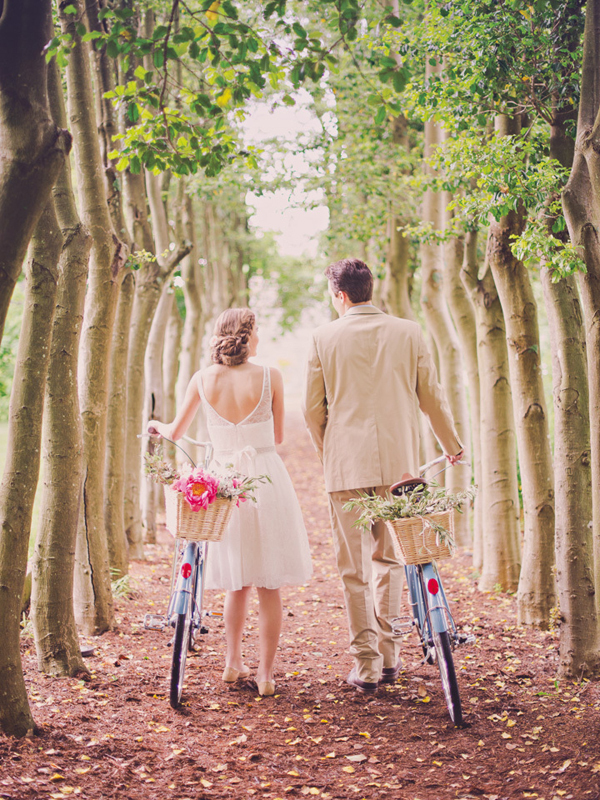 Photo by: Mollie Crutcher
Instead of heading off in a traditional getaway car, hop onto old-fashioned bicycles for your big send-off!