A lot of brides these days are trying to save money any way they can.  One of the best ways is through your centerpieces.  Whether you decide to use candles or flowers there are ways to save!!
1) Candles - They are normally cheaper than using flowers...depending on how many you use.  If you use only a few...give the illusion of more by utilizing mirrors different heights and even floating them in water with a couple flowers, rocks, or colored stones inside.  Get your candles wholesale at any craft store... even Dollar Tree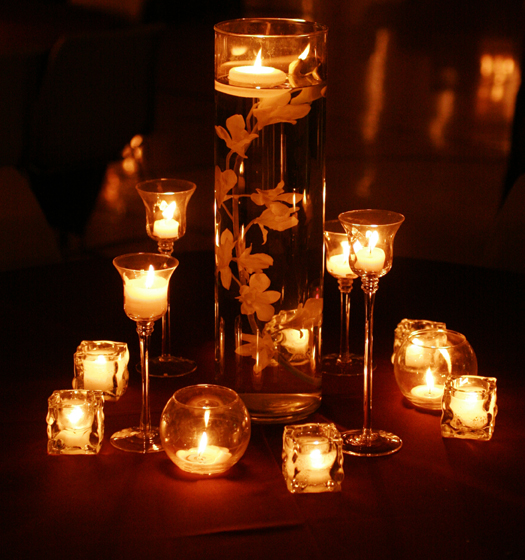 2) Flowers- Any bride knows that flowers add up fast!  So how can you get more for your money??  First, talk to your florist about what types of flowers are in season.  These will be cheaper than those that are out of season.  Next, don't underestimate the cheaper flowers (carnations) or even filler flowers (baby's breath)!  Done well, they can make really nice centerpieces.  Also, consider submerging centerpieces.  They utilize one to two stems, last longer, and provide ambience when paired with a floating candle.
Check out: Mocha Rose
Source: Modern Girl
 Click here for more Carnations!
 Click here for more Baby's Breath!
3) Plants - Have a green themed wedding??  Why not use grass?  Yes, grass!   I'll let the pictures do the talking... :)
 Blog
Floral Verde
Happy Planning Ladies! :)
::Mrs.KC::
BRAAAAVO!
You should make this an article, KC!
Awesome post, thank you!
Great tips!
great post!  this should be an article!