Your reception is the ultimate celebration when you and your new spouse dance, drink, and eat the night away.  From amazing architecture, stunning scenery, and one-of-a-kind decor, your reception space should include a wow factor. We've found 10 jaw-dropping receptions to inspire you.
1. Outdoor Affair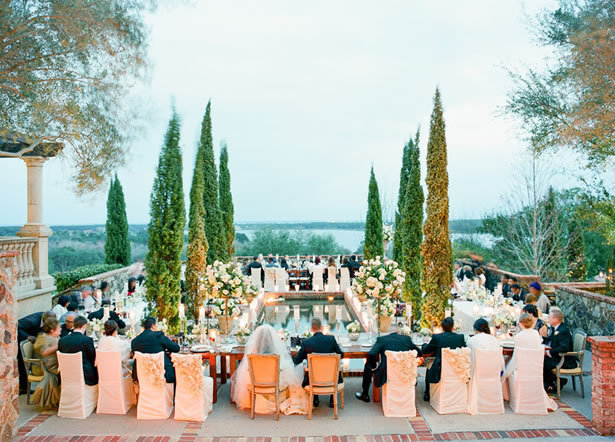 Photo by KT Merry Photography
Talk about a gorgeous arrangement. Guests are seated around a reflecting pool on an outdoor terrace. The greenery and stunning views of the lake make this an ideal place to celebrate. 
2. Elegant Barn
Photo by June Lion Photography
These gorgeous linens and floral centerpieces lend an elegant flair to an otherwise rustic venue. Dress up your barn with monogrammed letters and draping like the ones above. 
3. Vineyard View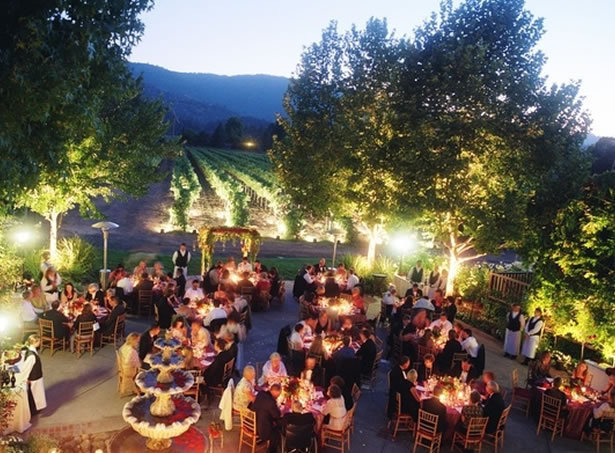 Photo by Shelly Kroeger Photography
With a view like this what's not to celebrate? The round tables arranged on the patio offer guests a wonderful view of the vineyard, which is gorgeous all lit up. 
4. Glass Ceiling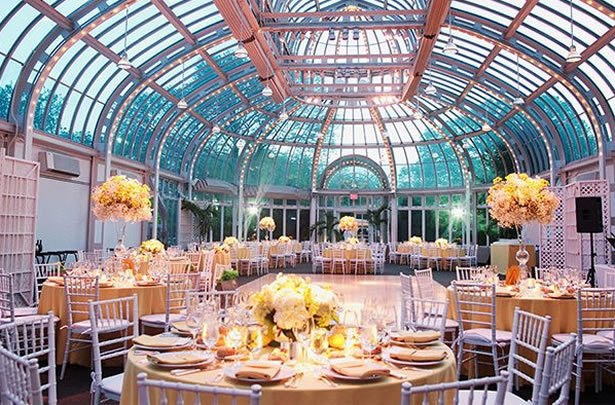 Photo by Jonathan Young Weddings 
What a beautiful way to let natural beauty into a reception space. We're loving the crystal clear view of the lush greenery outside and the blossoming centerpieces. 
5. Indoor Intimacy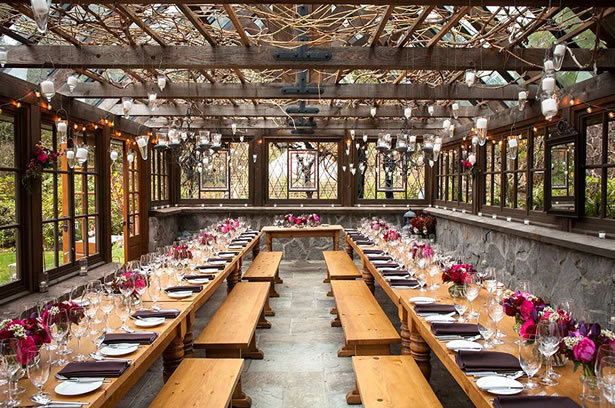 Photos by Stephanie Cristalli Photography
Between the slate stone floors, ceiling twig decor, and long wooden tables, there are so many details to love. We can't get enough of what this couple did with such an intimate space. 
6, White Wedding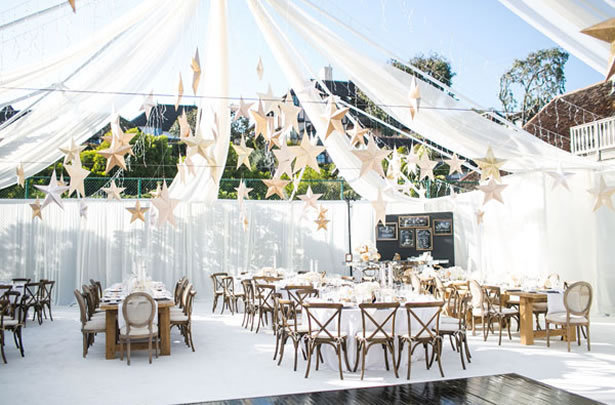 Photo by Samuel Lippke Studios
The elegant white draping and hanging star decor create a dreamlike setting for this wedding reception. We're in heaven with this all-white look. 
7. Cozy Seaside Dinner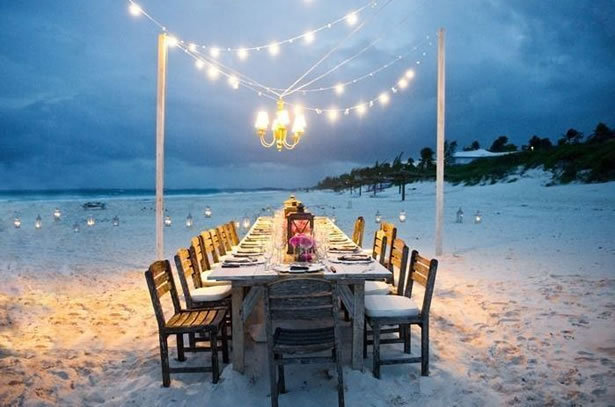 Photo by Twah Dougherty 
We're loving how private, yet stunning this reception space is. Just a long table, a chandelier, and a beautiful view is all you need to celebrate a lifelong commitment. 
8. Romantically Rustic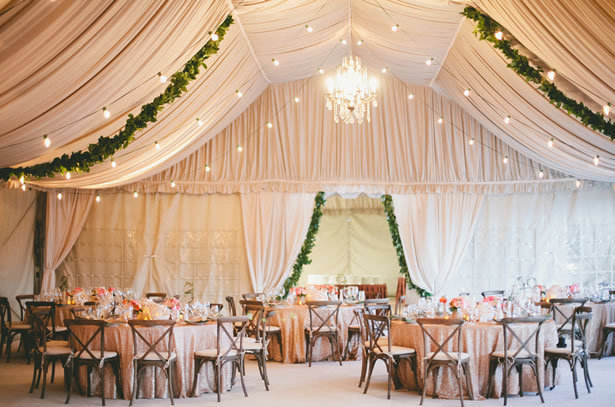 Photo by Onelove Photography
This pale pink draping and hanging chandelier adds an element of romantic elegance to the rustic chairs and string lights.
9.  Pink Party Tent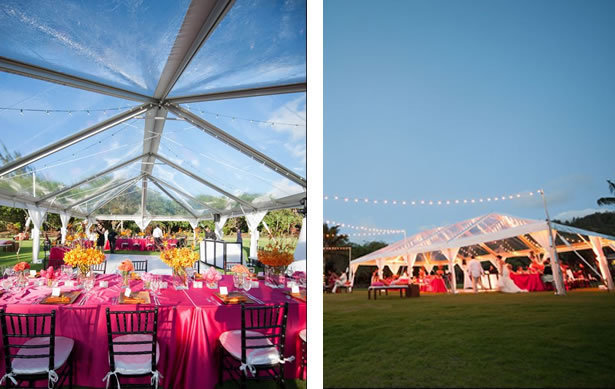 Photos by Rachel Robertson Photography
Between the bright pink table linens and the clear tent, this reception space is the epitome of a fun summer wedding. A clear tent will make your guests feel less enclosed, and it's perfect for any unexpected weather. 
10. Backyard Gathering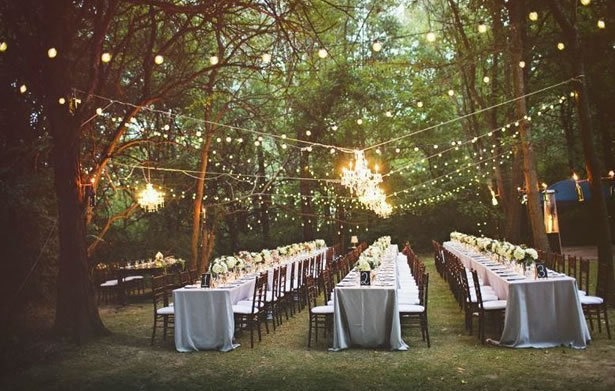 Photo by Deidre Lynn Photography
We're loving the communal feel of this backyard reception. The long banquet tables and hanging tree lights definitely lend a cozy and intimate vibe. 
NEXT: 11 Clever Seating Arrangements