We've all had our fantasies of walking the red carpet with flashing lights in our face and sipping on champagne beside dozens of famous faces. Since you're basically a star on you're wedding day, why not celebrate like one? Check out the ideas below that will help you achieve the Hollywood dream. 
1. MARQUEE SIGN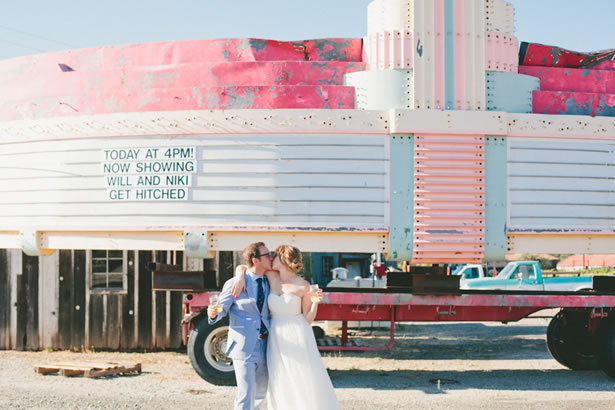 Photo by Onelove Photography
Let everyone know you're getting hitched by displaying a sign just like a movie so everyone can see!
2. POPCORN SNACKS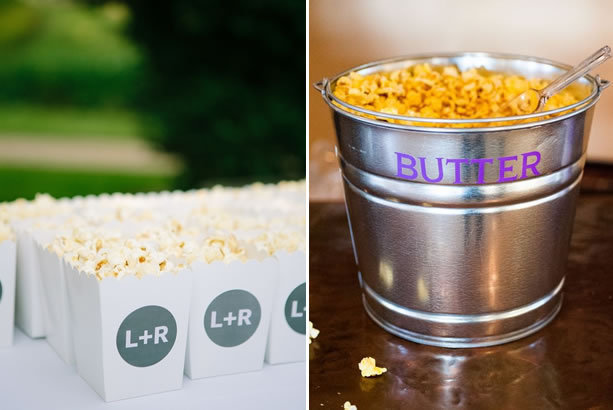 Photos by Jodi Miller Photography and Cory Ryan Photography
No Hollywood celebration is complete without popcorn. Use it as a favor or offer it as an alternative to dessert (or in addition to). 
3. MOVIE REFERENCES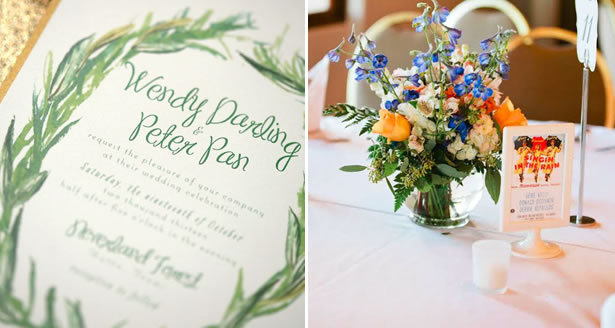 Photos by Andy Sams Photography and Dear Darling Photography
Get creative with your table names! Instead of using a number like everyone else, give your favorite movies a shout-out.
4. ALL THE WORLD'S A STAGE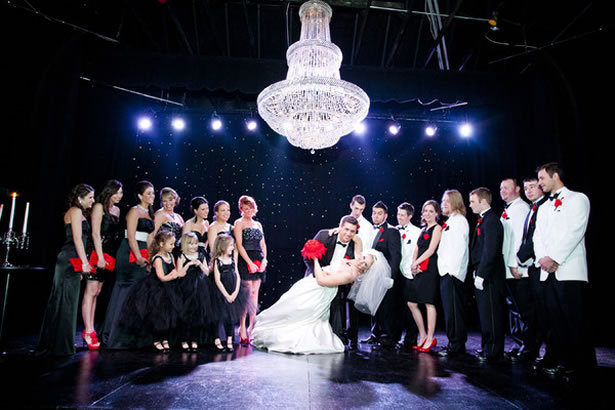 Photo courtesy of Capitol Theatre
This couple took Shakespeare's famous line to heart and tied the knot in a local theater in Tennesse. We love their creativity! 
5. SPARKLY STYLE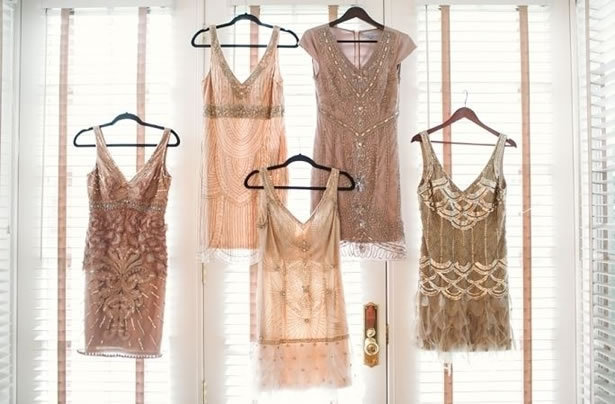 Photo by Jodi Miller Photography
Channel old Hollywood glamour by outfitting your girls in sequin minis that are guaranteed to turn heads. 
6. RAISE YOUR GLASS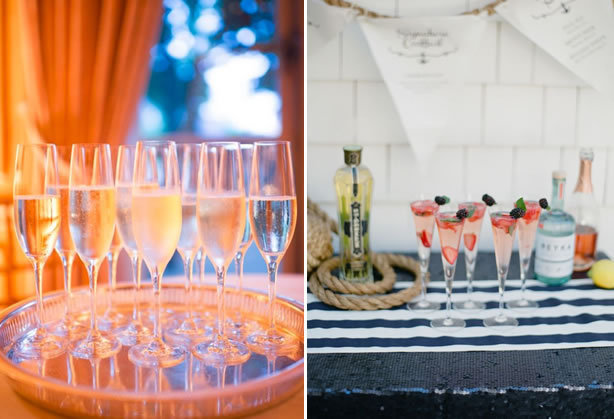 Photos by Eli Turner Photography and White Loft Studio 
Don't forget to fill your glass with Hollywood's favorite drink. Add fruit for a twist on the classic bubbly beverage. 
7. BOLD LIPS
Photo by Michelle March Photography
Whether you're going for a deep red or a bright pink, go bold with your lip color! It's your day and your turn to feel glamorous. 
8. SAY IT IN LIGHTS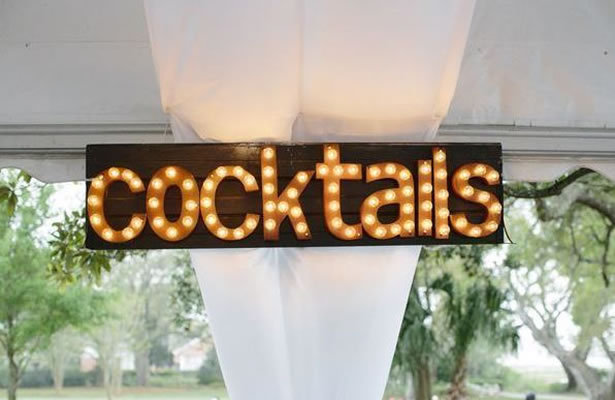 Photo by Paige Winn Photo
Using illuminated signs throughout your reception is both eye-catching and practical, so guests can read them well after sundown.
9. SUNGLASSES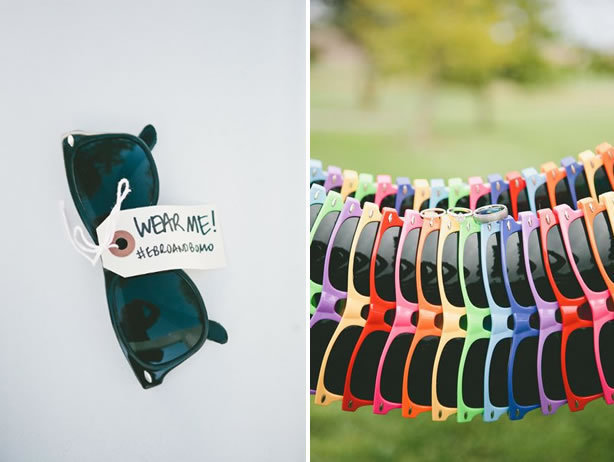 Photos by Wink!  and Onelove Photography
Celebs love to rock their sunglasses no matter if it's inside or at night. Let your guests feel just as stylish by giving them out as favors!
10. FUR SHAWL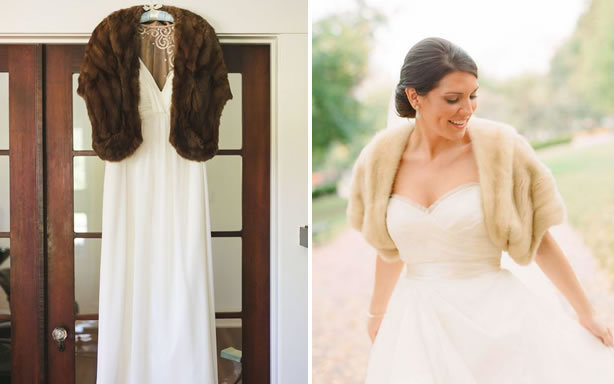 Photos by Sur La Lune Photography and Abby Jiu Photography
What better way to feel like a top A-list celebrity than by rocking a fur shawl? We love this cozy look for a winter wedding.
11. MOVIE NIGHT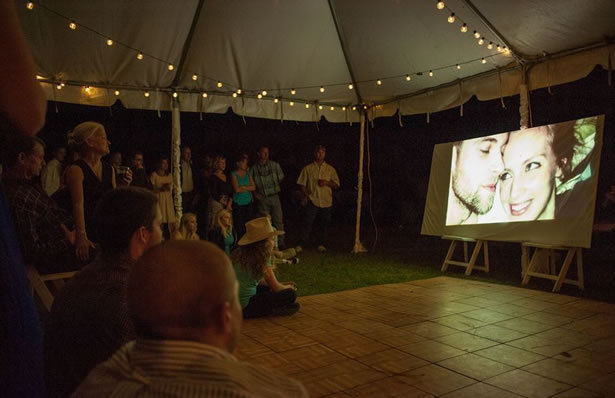 Photo by Earthmuse Photography
Turn your reception into your own movie theater by showing off pictures of your and your new spouse on the big screen.
 12. RED-CARPET READY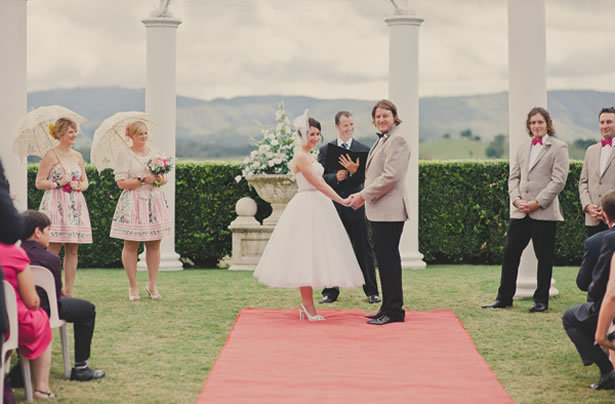 Photo by Mihajaja Photography
Last but least, don't forget to use your aisle as your very own red carpet. It's your big moment as a couple and you deserve to have a grand enterance! 
NEXT: 13 Glam Ideas for a Ballroom Wedding