These details may be small, but they're essential for any rustic wedding! Get inspired by these cool ideas and add some rustic flare to your big day! For more inspiration, check out our rustic real wedding boards. 
1. STRING LIGHTING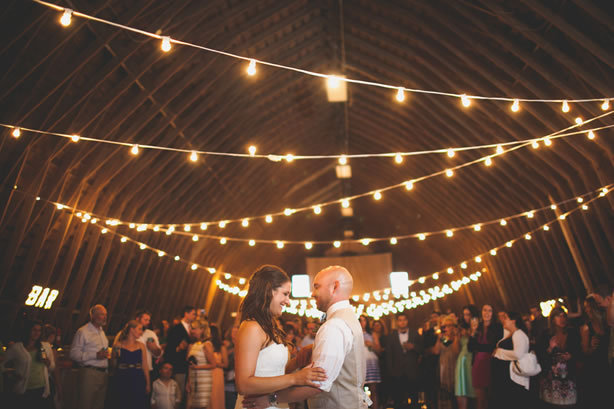 Photo by June Lion
Whether you hang them outdoors or indoors, they'll glow beautifully and look fabulous!
2. BRANCH ARCHES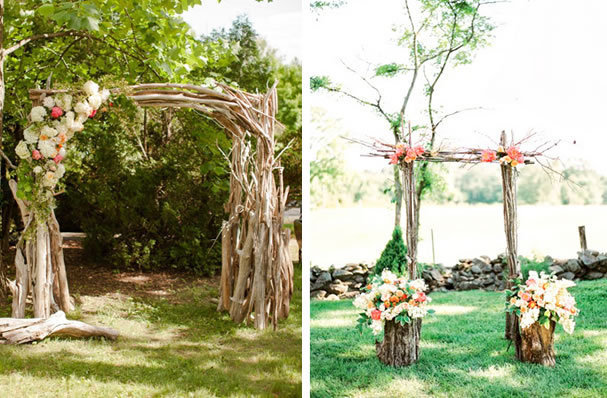 Photos by Katelyn James Photography and Sweet Tea Photography
Let nature inspire you! Say your vows under a collection of branches and twigs accented with flowers. 
3. RUSTIC INVITATIONS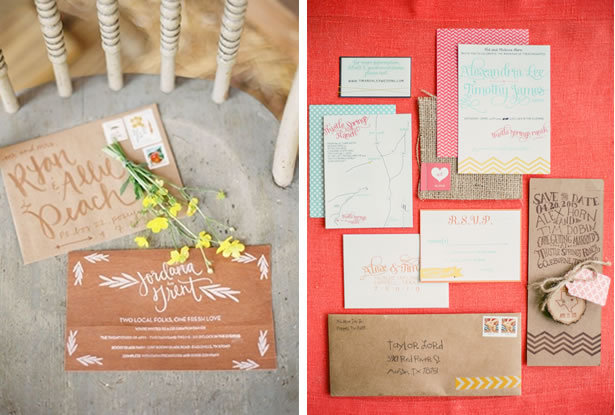 Photos by Jessica Lorren Organic Photography and Taylor Lord Photography
Brawn paper, hand lettering, and other details will clue guests in from the get-go that you're throwing a rustic wedding. 
4. LEMONADE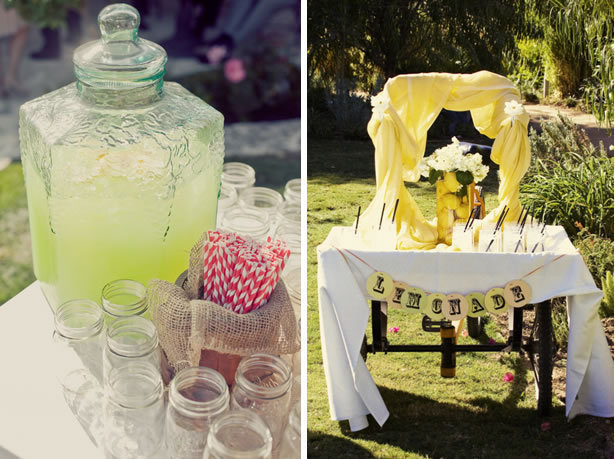 Photos by Onelove Photography and Bright Bird Photography
Provide a fun and refreshing drink for those not consuming alcohol. Or just spike the whole batch! 
5. BABY'S BREATH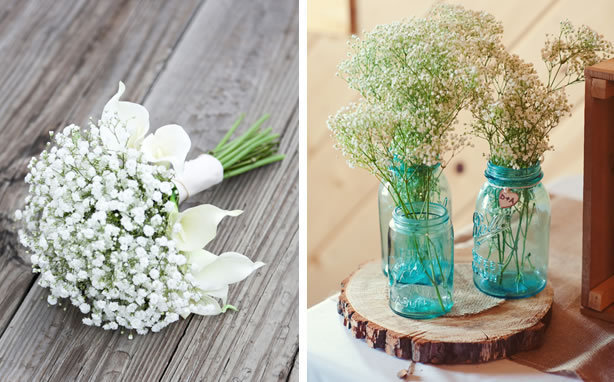 Photos by Cadey Reisner Weddings and Melissa Copeland Photography
Baby's breath is great for bouquets, centerpieces, and any other floral decor you may need. The best thing about this flower? It's super inexpensive!
6. BURLAP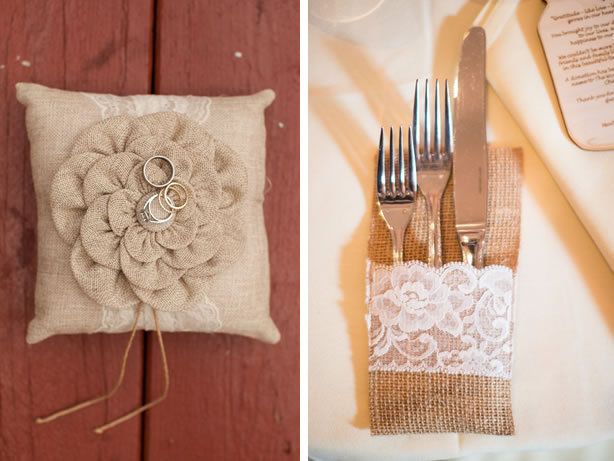 Photos by Limefish Studio and Abby Grace Photography 
Burlap is the unofficial fabric of rustic weddings. Take a lesson from the photos above and use it for your ring pillow, or as a holder for silverware!
7. WOODEN FARM TABLES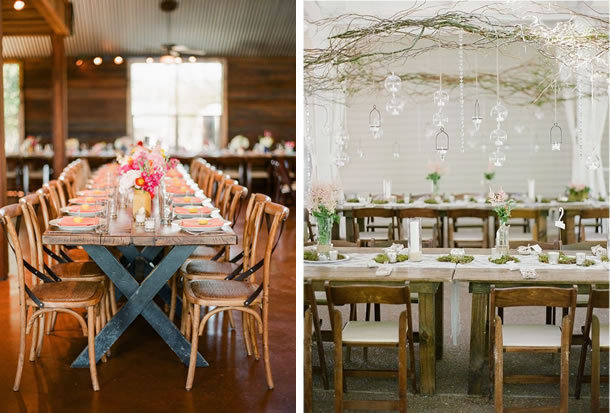 Photos by Taylor Lord Photography and Brandon Chesbro Photography
Aside from having a classically rustic feel to them, these long tables create a communal setting that's perfect for any wedding reception. 
8. LACE DRESSES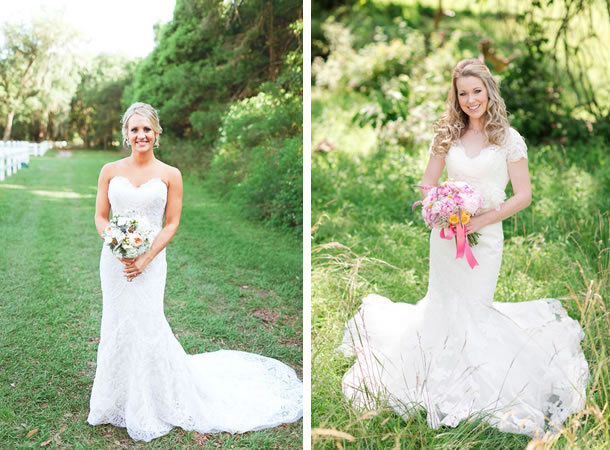 Photos by Andi Mans Photography and Katelyn James Photography 
We're loving lace gowns as a go-to style for rustic weddings. From delicate embroidery to clean lines, you can't go wrong with lace!
9. DESSERT DISPLAY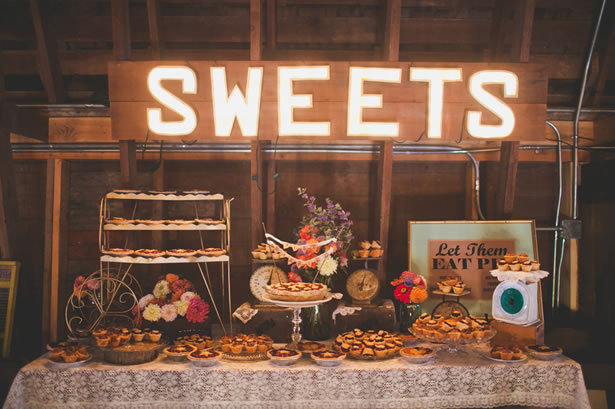 Photo by June Lion 
Cake is great and all, but there are so many delicious desserts out there - why not create a table for all of them? From pies to cupcakes, there will be something for all of your guests to enjoy. 
10. KEY ESCORT CARDS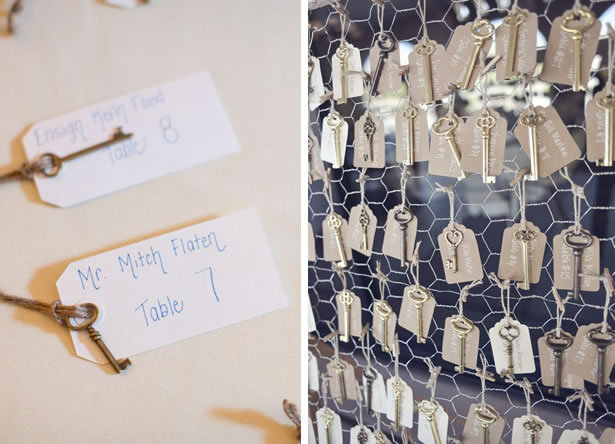 Photos by Abby Grace Photography and Monique Hessler Photography
Get creative by attaching an old-style key to your escort cards. You can even have a lock waiting for guests at their seat! 
11.  CHALKBOARD DECOR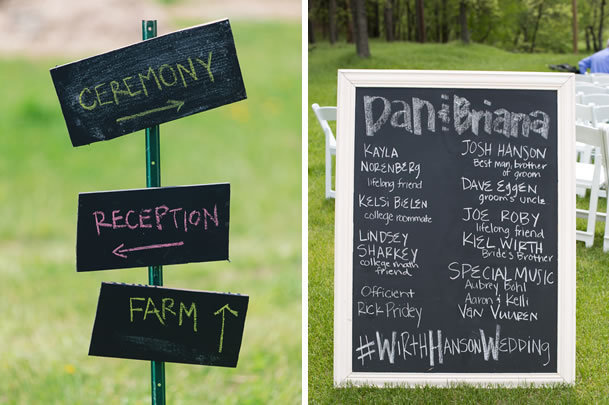 Photos by Dan and Melissa Photography and Brandon Chesbro Photography
Chalkboard signs are the perfect detail for a rustic wedding. A tip: make sure you find someone with fabulous handwriting to really make your signs stand out. 
12. BUNDT CAKES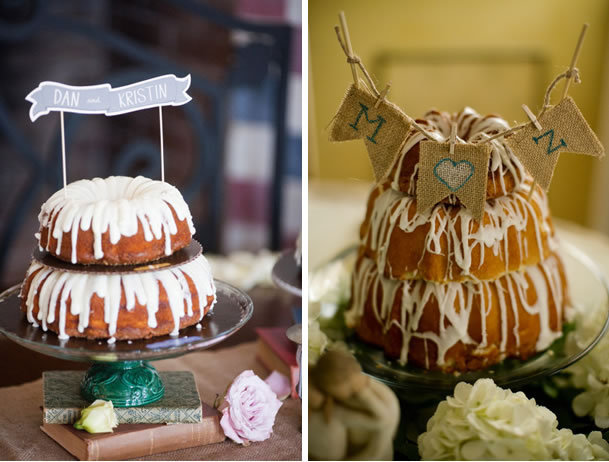 Photos by B. Miller Photography and Taken by Tate
Stray away from the classic all-white formal cake and go for something with a little more character. From its unique shape and minimal icing, it's sure to stand out from the crowd.