Alcohol isn't the only party-starter, but it's certainly the most reliable. Cheers!
1.  BEER DISPENSER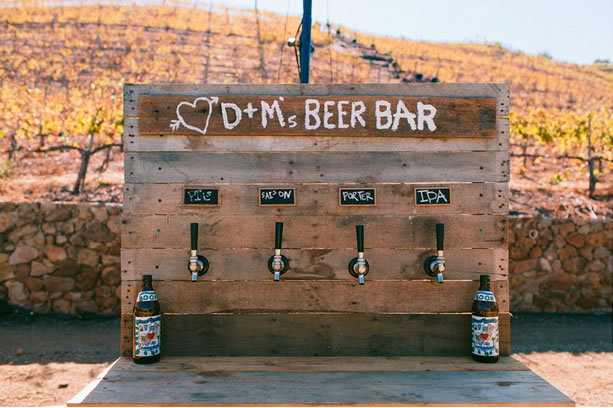 Photo by Sweet Little Photographs
The beer aficiandos will be pleasantly surprised by this cool addition to your reception. Guests can sample all the varities you have to offer and refill as often as they like!
2. DRINKABLE FAVORS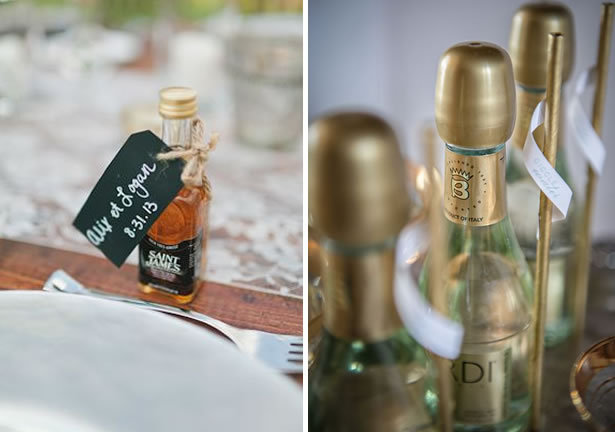 Photos by Andi Mans Photography and Carla Ten Eyck 
Why not share your love of yummy drinks with your guests? Just add a tag to personalize the booze!
3. TROPICAL DRINKS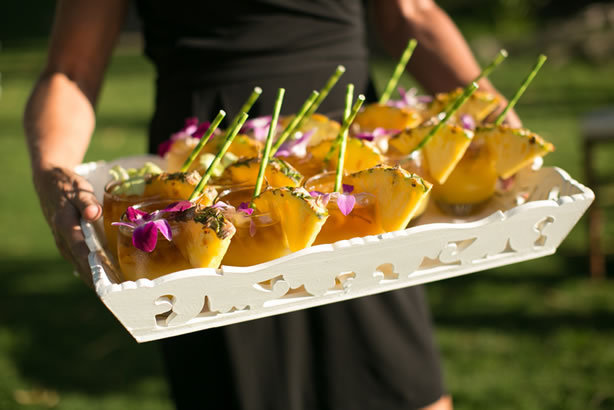 Photo by Joanna Tano Photography 
Everyone loves a good island-inspired drink. Whether you're in a tropical location or not, you can't go wrong with a fruity beverage. 
4. PERSONALIZED BEER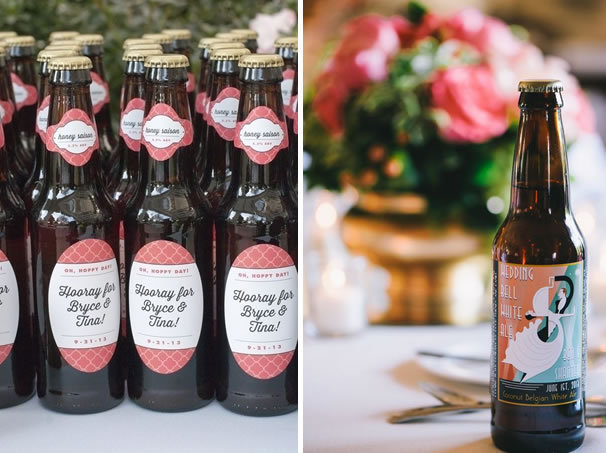 Photos by Kristine Marie Photography and Katie Slater Photography 
Add a personal message to your favorite beer. Use the same fonts and graphics from your wedding invitations to tie it all together!
5. DRINKING ACCESSORIES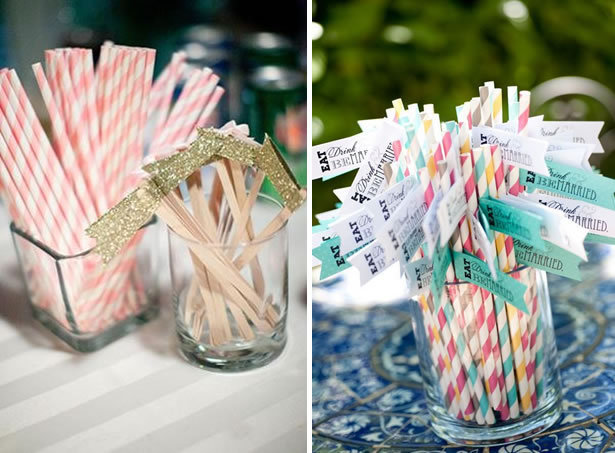 Photos by Jessican Lorren Organic Photography and Shelly Kroeger Photography 
Add a pop of color or sparkle to your signature drinks with a fun straw or stirrer! 
6. FESTIVE DISPLAY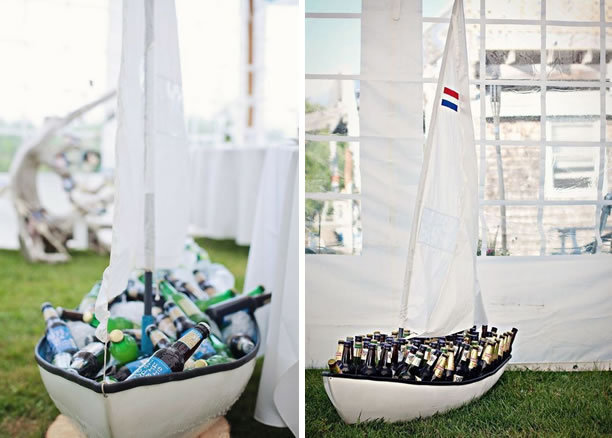 Photos by Cuppa Photography
Display your drinks in a fun way that matches your reception style! This boat idea is perfect for nautical and beachside weddings. 
7. MIXED DRINKS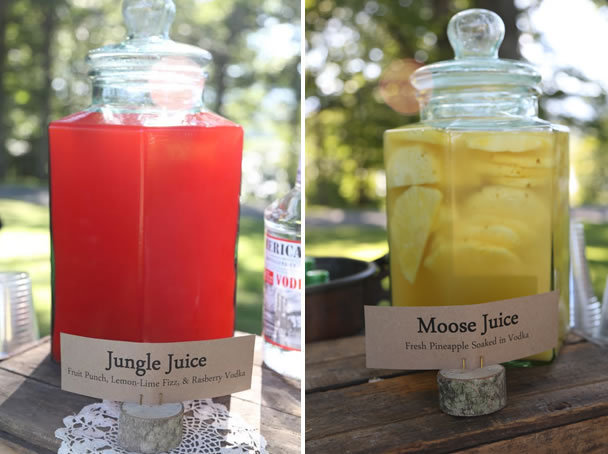 Photos by Turnquist Photography 
These mixed drinks are a great addition to an outdoor summer wedding. Save some cash by ditching the bartender putting it in a beverage dispenser.
8. BOOZY SIGNAGE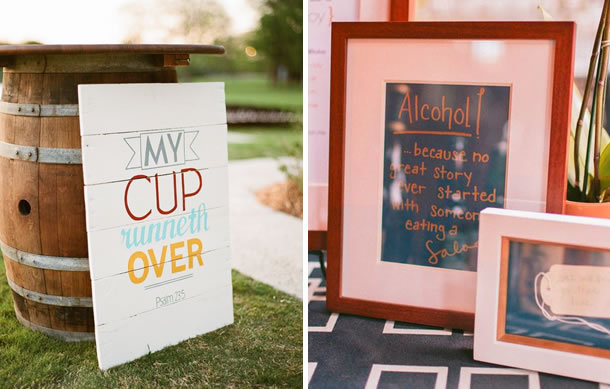 Photos by Taylor Lord Photography and Sweet Little Photographs 
Use fun quotes on a whimsical sign to encourage guests to celebrate with a cocktail.
9. KEGS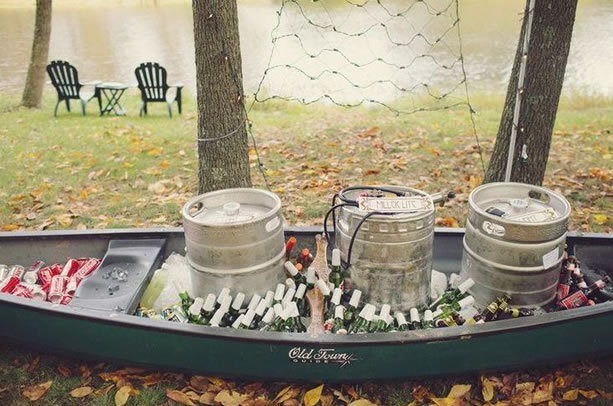 Photo by Our Labor of Love Photography
Another easy way to serve alcohol and avoid hiring bartenders. 
10. IT'S 5 O'CLOCK SOMEWHERE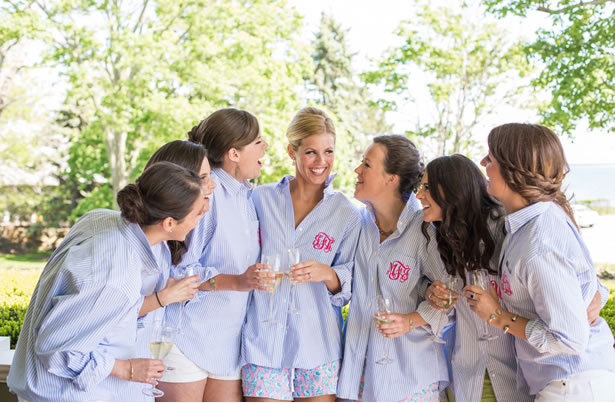 Photo by Shannon Cronin Photography 
Calm your wedding jitters by having a champagne toast with your girls while you get ready! 
11. HIS AND HERS COCKTAILS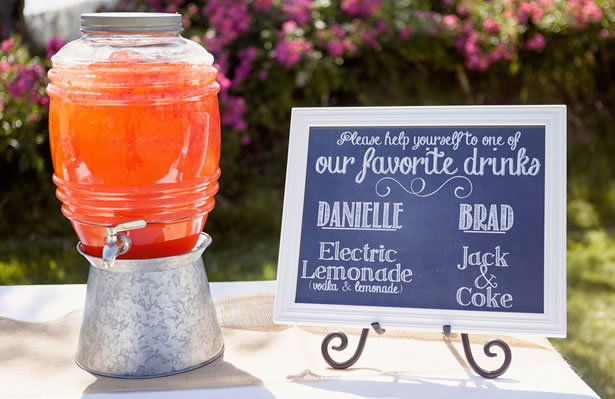 Photo by William Innes Photography
Personalize your reception by serving your favorite drinks!
12. BE YOUR OWN BARTENDER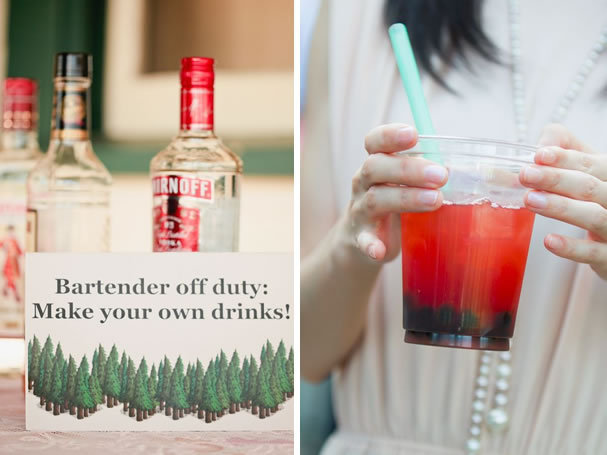 Photos by Marie Skerl Photography and Aaron Watson Photography 
Probably better for smaller weddings, where you can trust guests to control their intake. 
13. OPEN BAR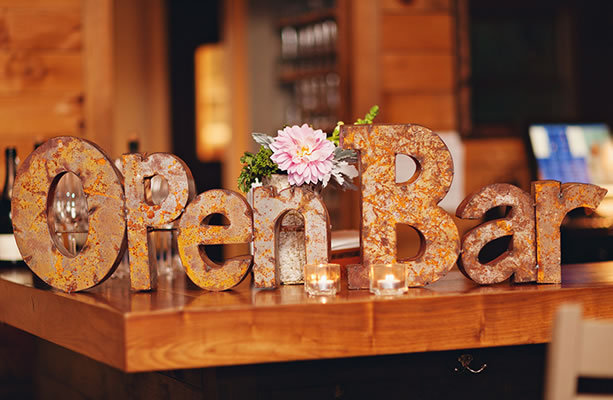 Photo by Flora and Fauna Photography
And of course the golden rule for any beer and cocktail-loving couple: open bar!