The first time you and your spouse see each other on your wedding day is bound to be a special moment, so make sure your photographer is there to capture it. Get inspired by these couples, who decided to put a fun twist on a memory that will last a lifetime. 
1. Peek-a-Boo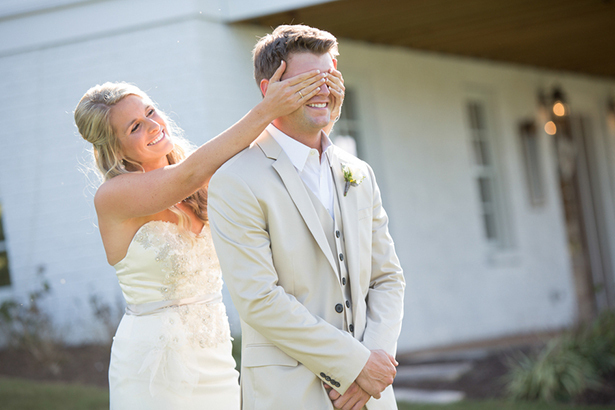 Photo by Matt Andrews Photography
This age-old childhood game is a cute way to surprise your fiance all dressed up in your wedding attire. 
2. Forest Love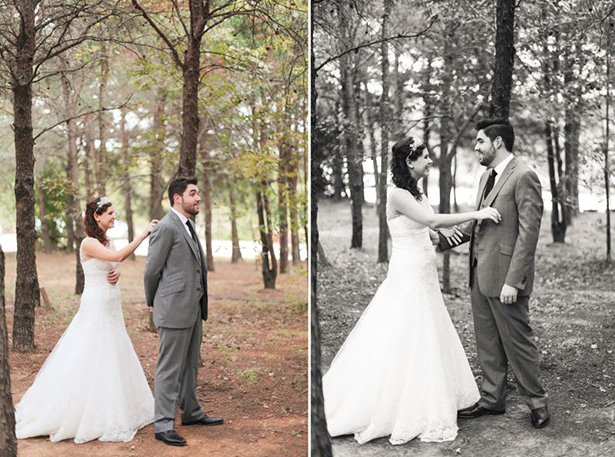 Photo by  Feather & Twine Photography
Set the style of your rustic or woodland wedding by having a first look photo shoot in the woods, the natural setting is ultra-romantic.
3. Rocking Chairs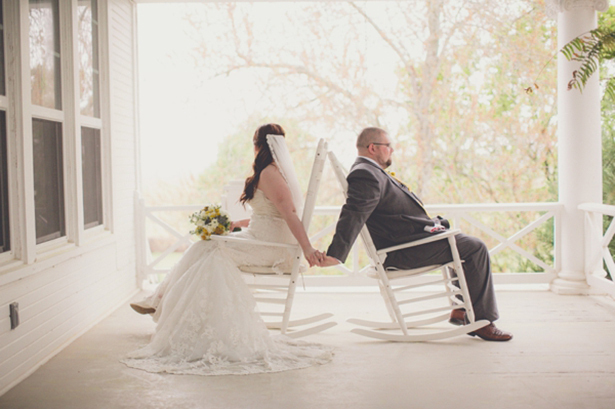 Photo by N. Barrett Photography
This photo op is your chance to to get creative. Try sitting back to back and holding hands, but don't peek! This will make the anticipation of seeing each other even more exciting.
4. Staircase Surprise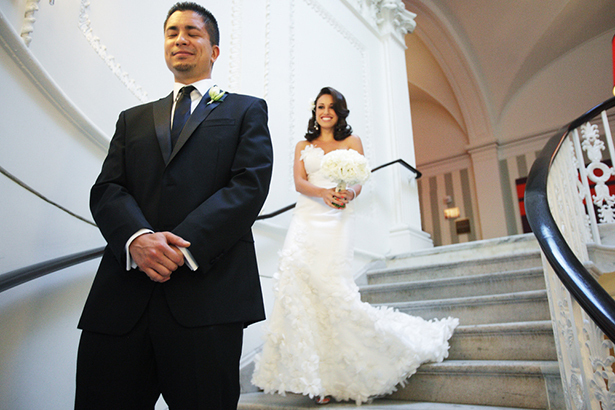 Photo by Love Life Images
If your venue has a gorgeous staircase, it's the perfect location for a photo. Have your photographer stand in front of your fiance for a unique angle and in order to capture both of your reactions.
5. Door Blockade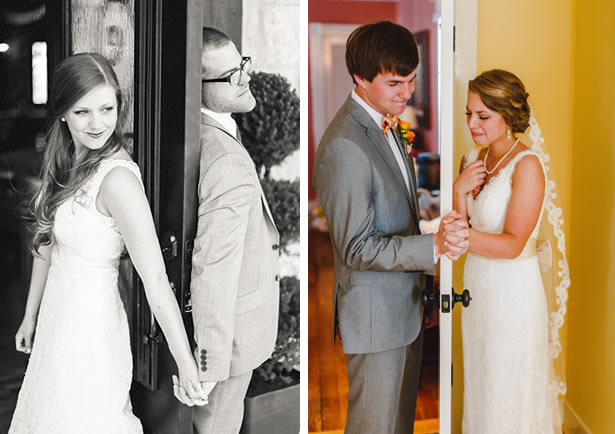 Photos by (from left to right) Feather & Twine Photography and Steven & Lily Photography
It's almost wedding time! And the only thing standing between you and your soon-to-be spouse is a door, capture this moment right before you finally get to see each other. 
6. On the Pier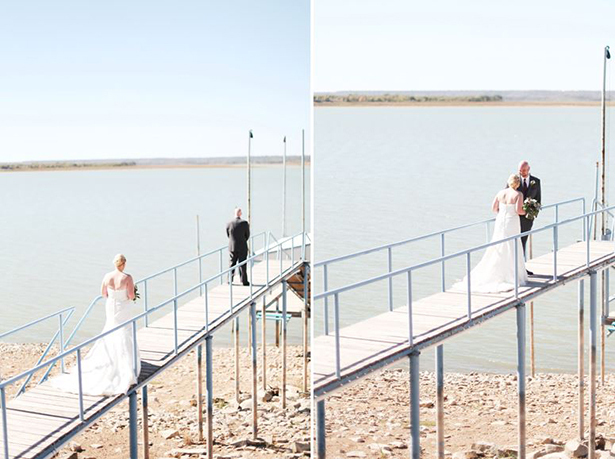 Photo by Feather & Twine Photography
If you're lucky enough to be on the shoreline for your big day, a seaside photo is a gorgeously picturesque way to see your fiance for the first time on the big day. 
7. Outdoor Fun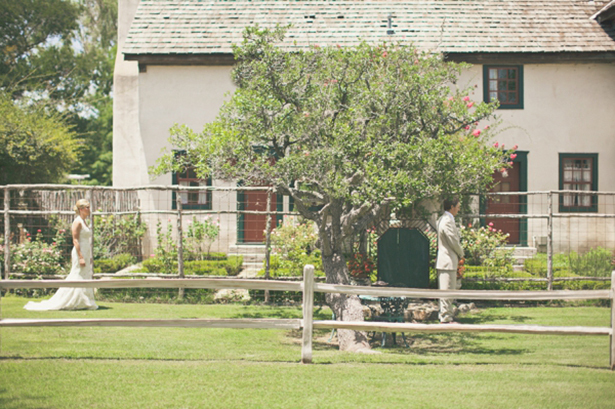 Photo by N. Barrett Photography
If you're getting married in your backyard or in an intimate garden ceremony, use the trees to block your view. 
8. Latch On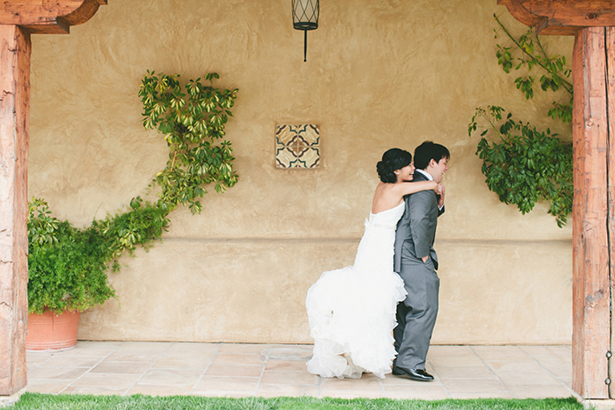 Photo by Onelove Photography
Jump up behind your loved one as a silly and fun way to see them for the first time.