Besides just serving your favorite vintage at the reception, of course :)
Related: 9 Wine Wedding Decor Ideas. 
1. GET MARRIED AT A VINEYARD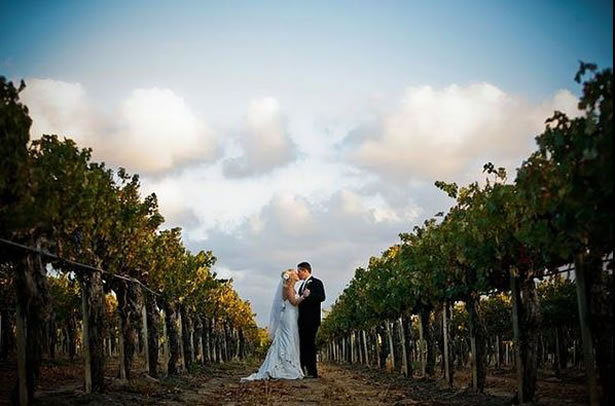 Photo by Lauren Hillary Photography 
There's no better place to get married for a wine lover than a gorgeous vineyard. Talk about a great backdrop for photos!
2. CHEESE BOARD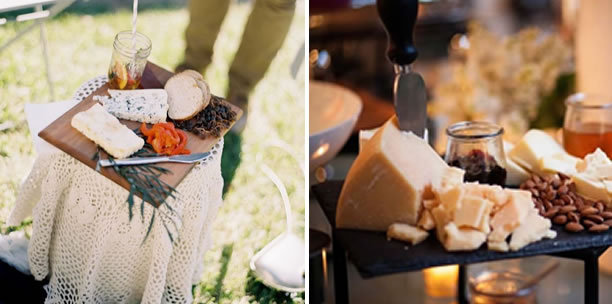 Photos by Bryon Loves Fawn Photography and Cage and Aquarium Productions
Compliment your wine list with various cheese offerings during cocktail hour. 
3. SPECIALTY WINES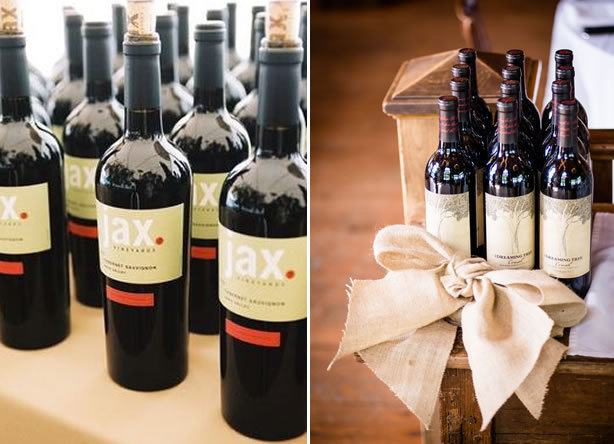 Photos by Angie Silvy Photography and Christina Kiffney Photography
If you're hosting your reception at a vineyard or winery, chances are they have their own wine made on site. Serve it up (complete with a custom label) for guests to enjoy!
4. ENGRAVED GLASSES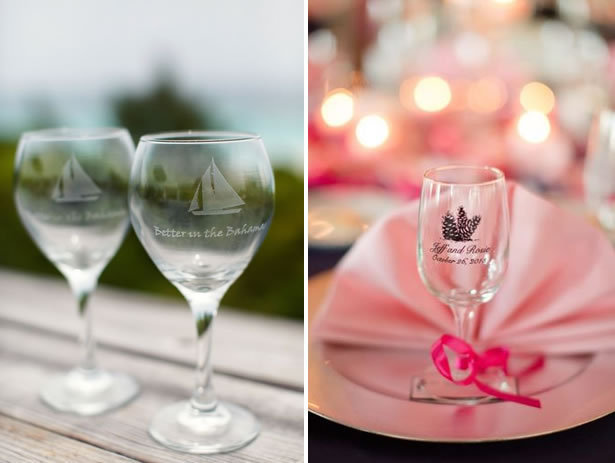 Photos by Janelle Kappe Photography and Katelyn James Photography
Personalize your toasting glasses so you can enjoy the memory of your special day for years to come. Engaved wine glasses also make great favors. 
5. STRAIGHT OFF THE VINE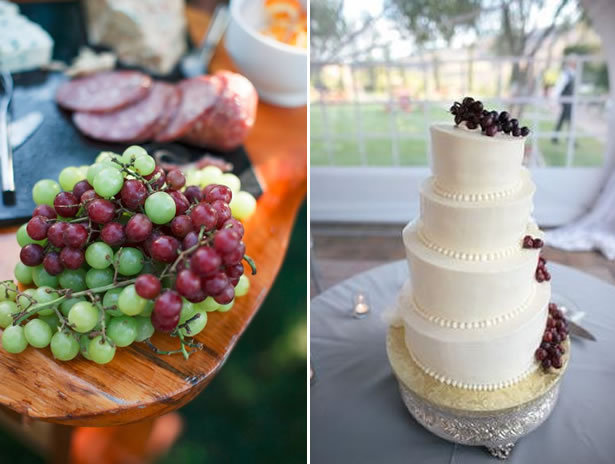 Photo by Michael and Carina Photography and Jennifer Skog Photography
Grapes are a great decor choice for a vineyard wedding. 
6. WINE-THEMED DECOR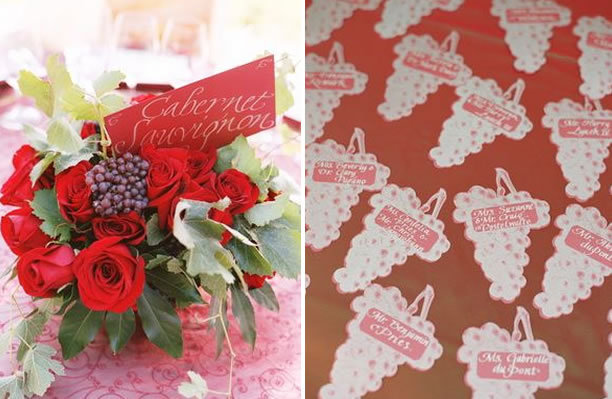 Photos by Shelly Kroeger Photography
Showcase your love of wine on your table names. You can also craft adorable escort cards to match the theme!
7. WINE BOX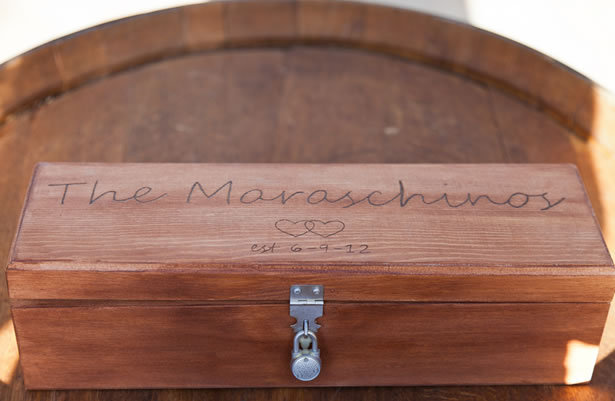 Photo by Lovebirds Photo by Chrissy Lynn 
Use a personalized wine box as a prop on your welcome table for guests to leave well wishes or to organize favors. 
8. ANNIVERSARY WINE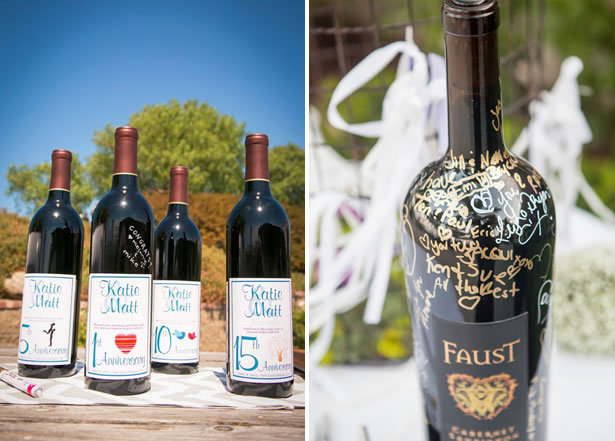 Photos by A. Blake Photography and Palm Beach Photography
Set aside bottles of wine to uncork on your 1st, 10th, even silver anniversary! Ask your guests to sign them as well.