We can't think of a more picturesque setting for a wedding than along the water. No matter if you're by the beach, lake or river, below are some creative ideas to make your seaside nuptials even more special. 
1.  Pier Pose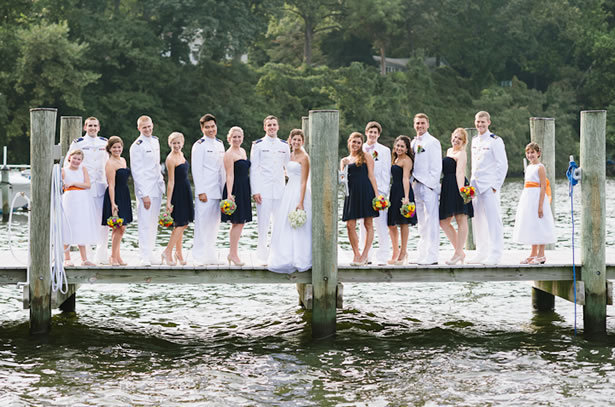 Photo by Natalie Franke Photography
Gather up your wedding party and strike a pose on the pier. Years down the road you'll be glad you have a momento of your gorgeous venue! 
2. Seaside Ceremony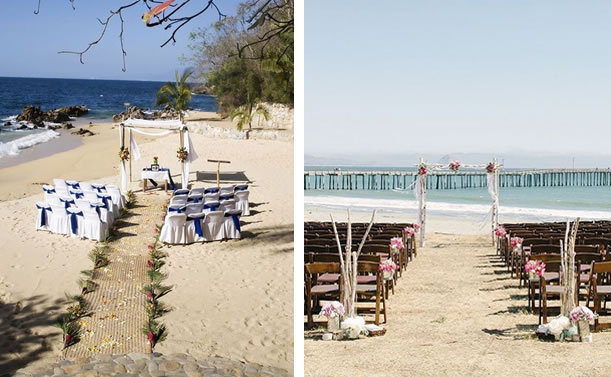 Photos by (from left to right): KLK Photography and We Heart Photography
Take advantage of your lovely location and have the ceremony right on the water! Perfect for a more intimate and casual wedding.
3. Savory Seafood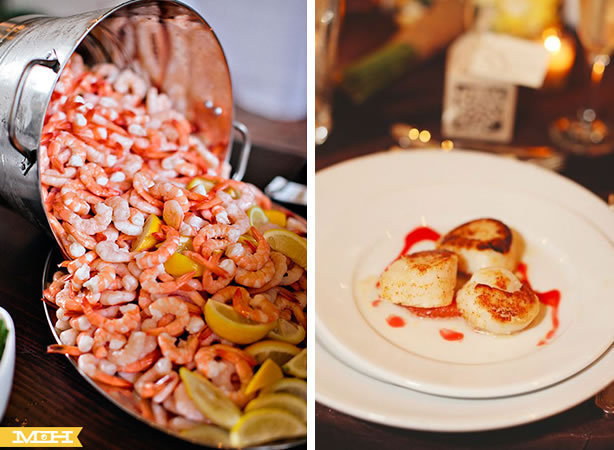 Photos by (from left to right): Millie Holloman Photography and Diana M. Lott Photography 
Compliment your location by incorporating local seafood into your menu. Whether you offer cocktail shrimp for appetizers or salmon as an entree, you can't go wrong with seafood!
4. Beer Boat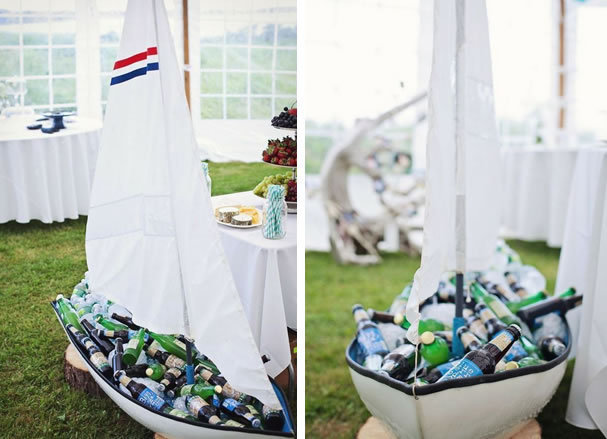 Photos by Cuppa Photography
What better way to keep your beer chilled than submerging them in a mini-sailboat filled with ice? This is the perfect decor element for your waterside wedding. 
5. Lounge Around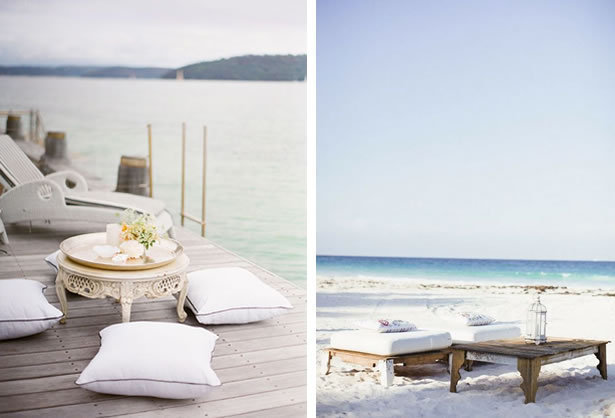 Photos by (from left to right): Heather Kincaid Photography and Sara and Rocky Photography
Give your guests the opporunity to soak in the view by setting up cocktail lounges near the water. You and your hubby may even be able to sneak off for a romantic moment alone. 
6.  Waterfront Tables
Photo by Natalie Franke Photography
Instead of numbering your tables, give them names of beachs, rivers, or lakes! Then make boat escort cards to guide them to their respective seats. 
7. Throw-and-Go Gown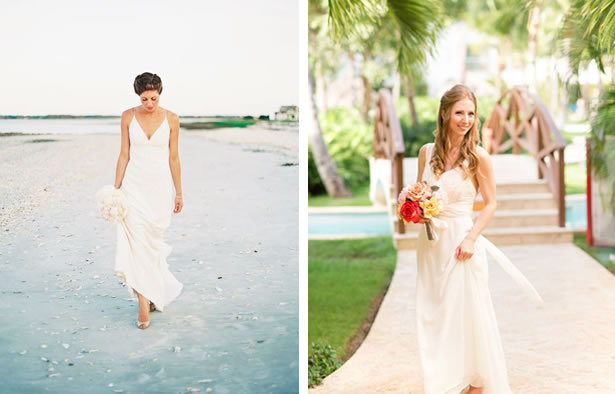 Photos by (from left to right): Landon Jacob Photography  and Katelyn James Photography
If you're tying the knot seaside,  consider a no-fuss dress that's easy to throw on. With off-shore winds and inevitable interaction with sand, it may be a safer bet to stick with a throw-and-go gown. 
8. Just Married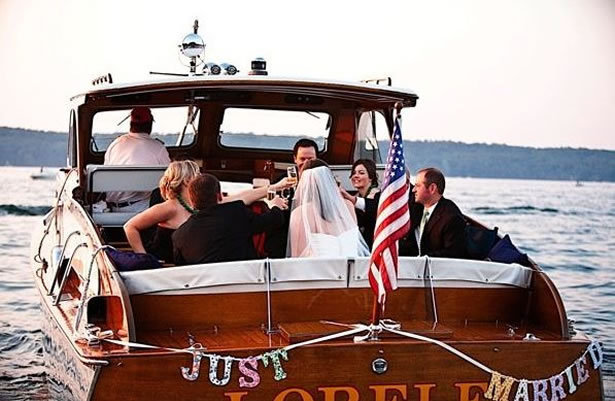 Photo by Browers Photography
Instead of hopping in a limo at the end of the night, ride off into the sunset on a romantic boat ride. Talk about a creative send-off! 
NEXT: 8 MUST-HAVES FOR YOUR HOT WEATHER WEDDING