Every girl wants to look amazing on her wedding day, and that means more than finding your dream dress. Perfect hair and makeup is just as essential. If you're going glam for your nuptials make sure your beauty look matches. Get inspired by these real brides! 
1. LOVELY LASHES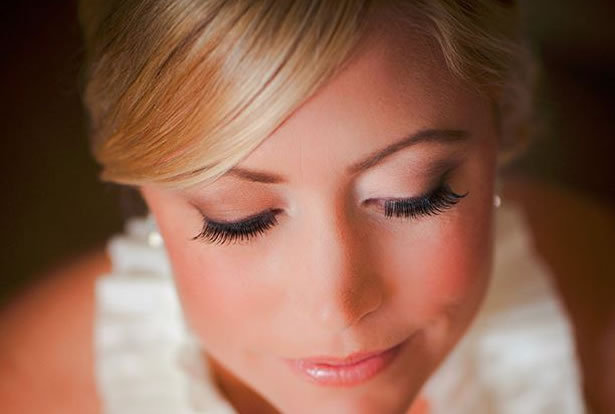 Photo by Woodland Fields Photography
Whether you opt for real or false lashes, it's important they look full and lucious! If you decide to glam up with faux ones, check out our tips here. 
2. BEAUTIFUL BUN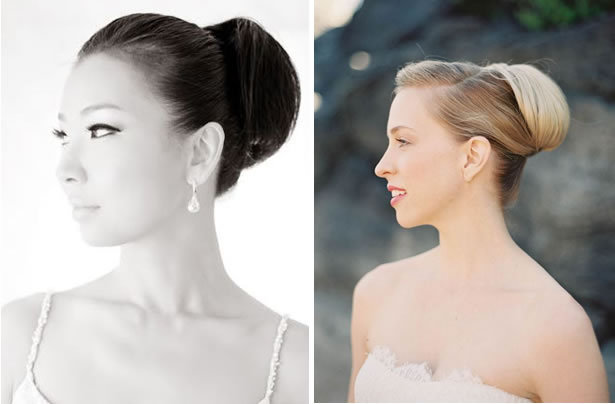 Photos by Jen Huang Photography
Take a lesson from the brides above and ask your hair stylist for a gorgeous bun. Not only will it wow your guests, but you won't have to worry about stray hair getting in your way! 
3. CURLY LOCKS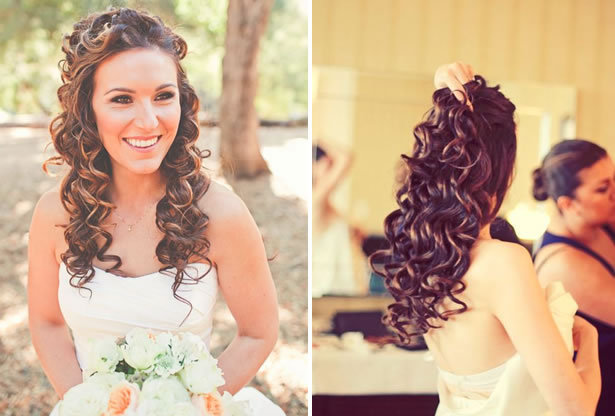 Photos by Lindsey Gomes Photography and Aubrey Joy Photography
We're loving the fun and flirty look of these tightly-wound girls. Whether you pull them back or show them off, you can't go wrong with this ultra-feminine look. 
4. BOLD LIPS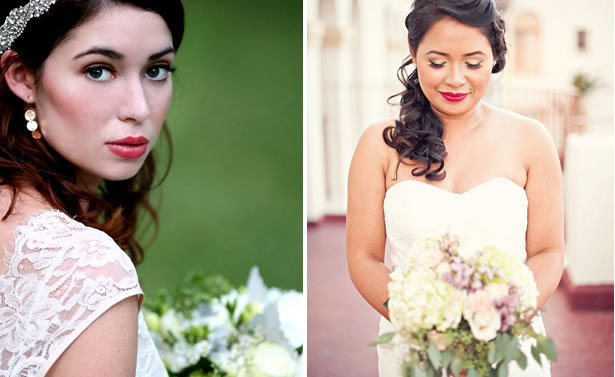 Photos by Andy Sams Photography and Melvin Gilbert Photography
If there's ever a time to be bold, it's your wedding day. All eyes are on you- so why not rock that lipstick shade you love so much? 
5. DETAILED UPDO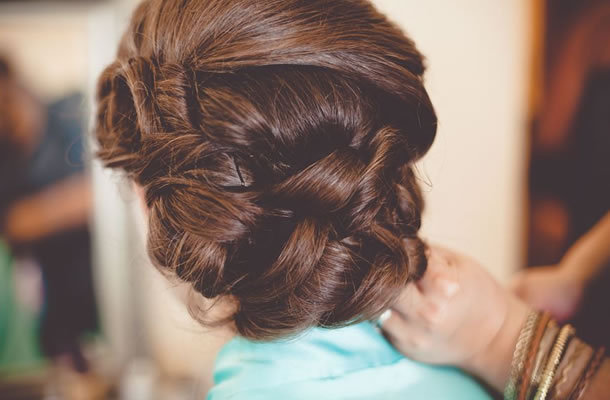 Photo by Dust Studios
Nothing says glamour like an intricate updo. Stun from the back with a detailed 'do like the one above. 
6. REGAL ACCESSORIES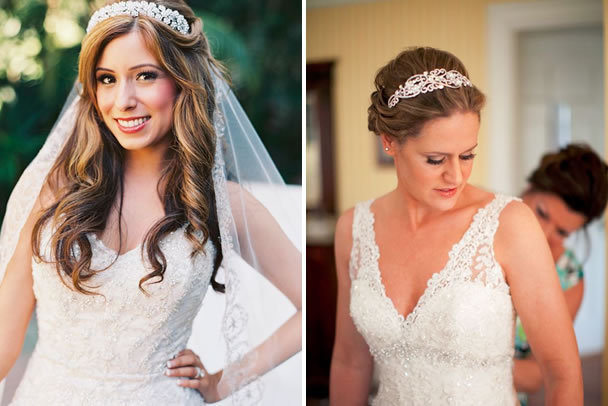 Photos by Michelle Warren Photography and Julie Napear Photography 
If you're going the royal route by walking down the aisle in a beautiful ballgown, don't forget to accessorize with a crown hairpiece. 
7. ELEGANT EYES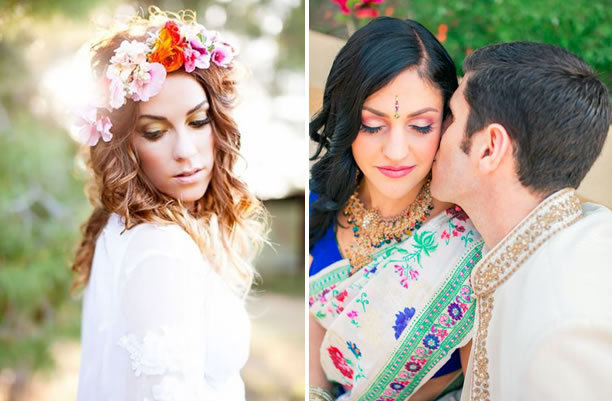 Photos by Robyn Preston Photography and Volatile Photography
Amp up the hue of your eye shadow for the day. Go metallic for a modern, edgy look or a pink tone if you're looking for something more romantic. 
8. CURLY PONYTAIL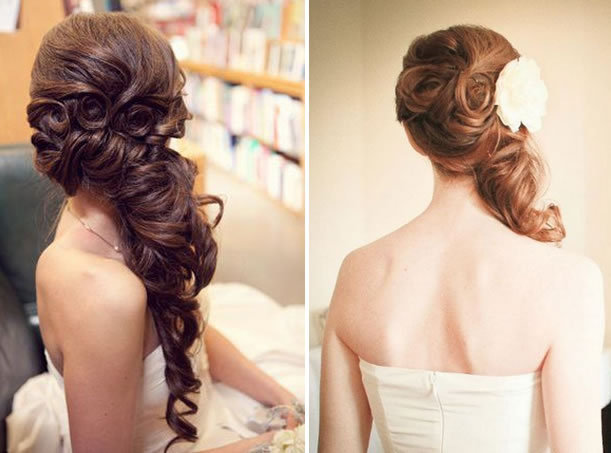 Photos by Hair + Makeup by Steph and Jewel Hair Design 
These elegant 'dos take the average ponytail to the next level. Add some gurls and style it to the side for a jaw-dropping look.