While your dress obviously looks the most fabulous on you, we recommend that your photographer snap a picture of your gown against a backdrop that goes hand-in-hand with your wedding theme! It's a must-have photo momento you'll appreciate for years to come. Stuck on ideas for how to construct it? Eight of our favorites follow below. 
1. Under the Arch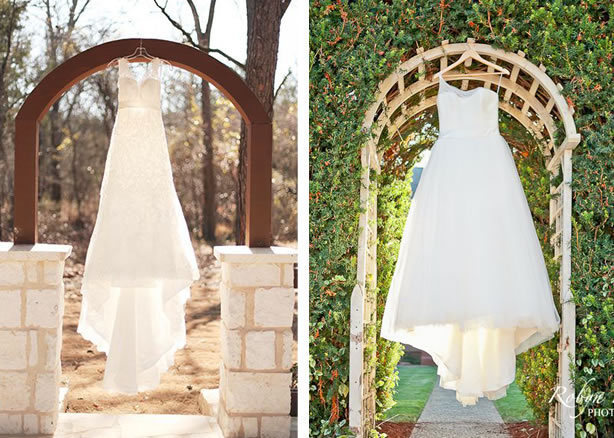 Photos by Feather and Twine Photography and Robyn Preston Photography
If you're getting married under an outdoor arch, this is a a cute way to foreshadow the event to come. Just make sure your groom doesn't see! 
2. No Place Like Home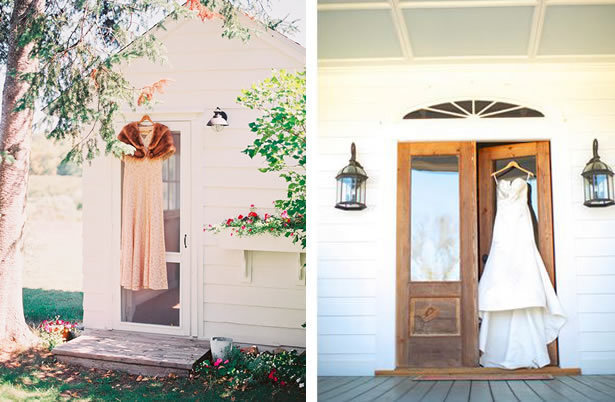 Photos by Michelle March Photography and Landon Jacob Photography
Having a quiet backyard wedding? Hang your dress out front for an intimate look at your gorgeous gown. 
3. Rustic Barn Beauty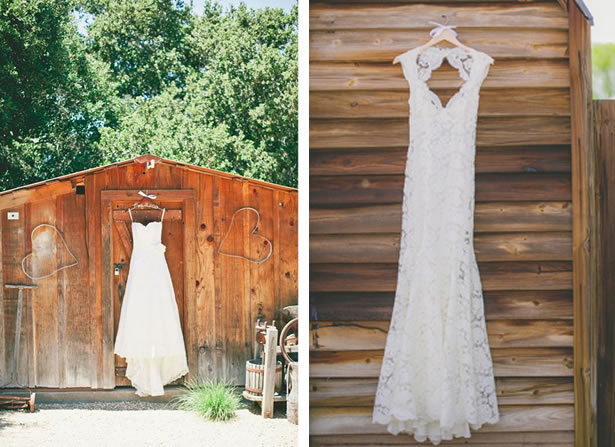 Photos by (from left to right): Onelove Photography and N. Barrett Photography
Consider this a must-take photo if you're going for a rustic wedding vibe. Your dress will look flawless against a barn backdrop!
4. Bridal Party Shot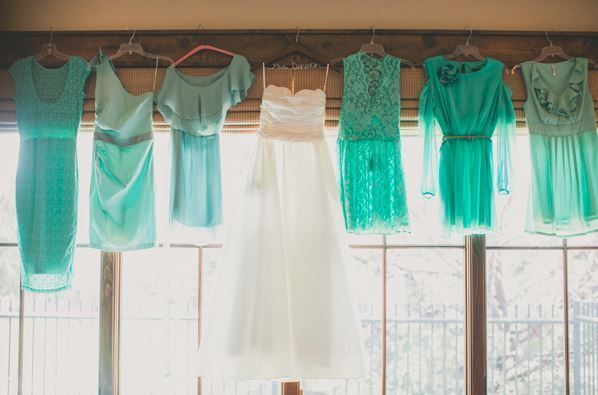 Photo by Taylor Lord Photography
Get your gals in on the fun by hanging their dresses beside yours. Putting them in front of a window creates a beautiful lighting effect in pictures. 
5. Brick Background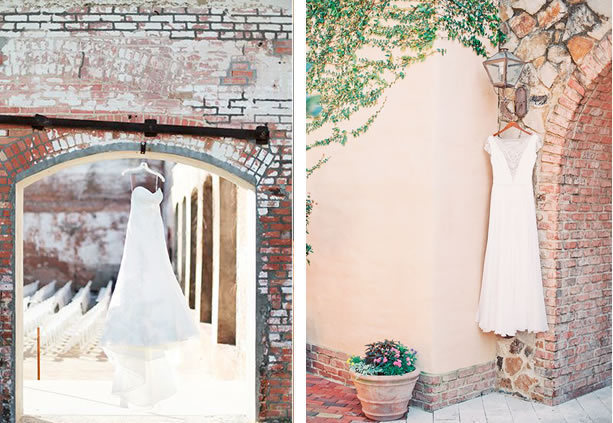 Photos by Feather and Twine Photography and Michelle March Photography
If your wedding venue has a southwestern flair to it, consider hanging your dress from a brick interior to showcase the style of your big day. 
6. Cozy Indoor Shot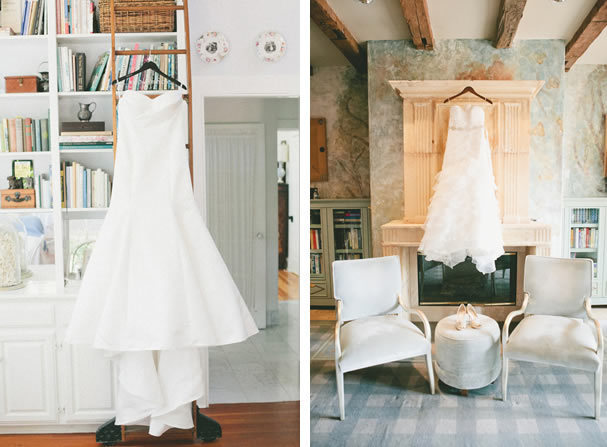 Photos by Onelove Photography
Get a shot of your wedding dress over a bookcase or fireplace for a quaint and intimate family room-style portrait.
7. Be One With Nature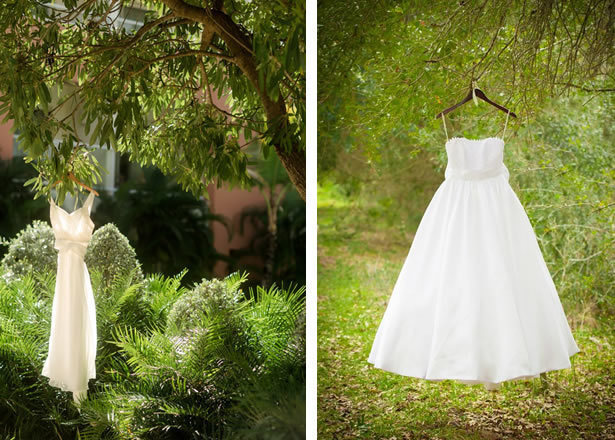 Photos by Katelyn James Photography and Earthmuse Photography
If you're having a small garden wedding or a tropical getaway ceremony, a woodland background is a great way to let your dress stand out on its own. 
8. It's All About the Hanger
Photo by Matt Andrews Photography
Of course, these photos aren't complete unless you have a personalized hanger for your dress. Add your date or his last name to make it specially yours!