There are so many aspects of a wedding that could stand to benefit from an added flower or two. Check out our ideas below and get inspired! For even more floral inspiration, check out our flowers and decor boards! 
1. MARRY IN A GARDEN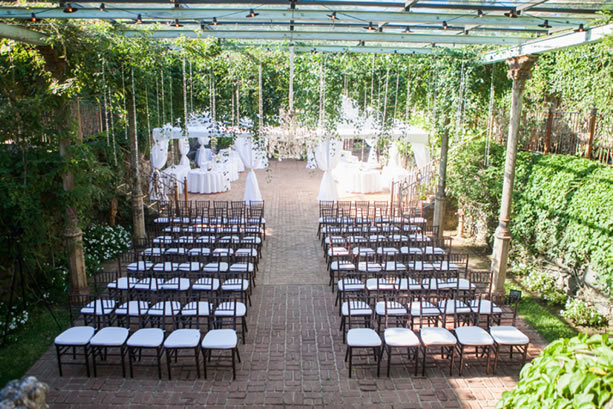 Photo by Joanna Tano Photography
There's no better place to tie the knot if you're a flower lover than in a romantic garden setting! 
2. BLOSSOMING CAKE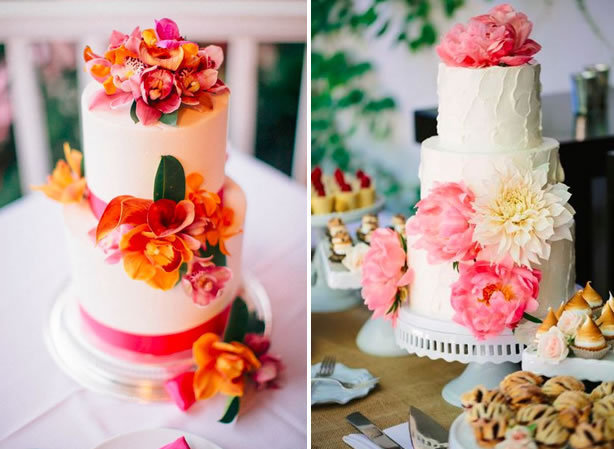 Photos by Sweet & Saucy Shop and James Rubio Photography 
We're all in favor of adding blooms to your sweet treat, especially if they're edible.
3. ROSETTE GOWN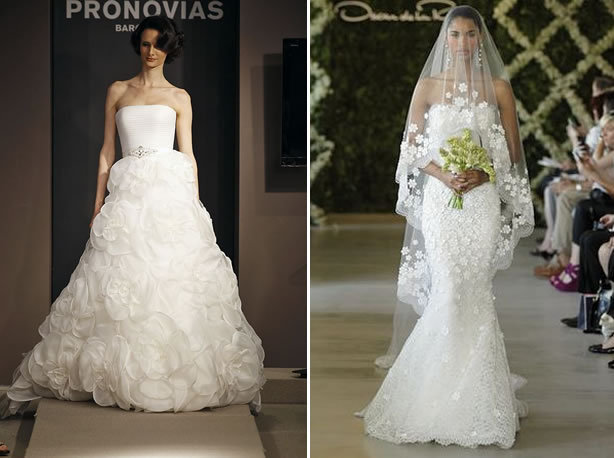 Gowns by Pronovias and Oscar de la Renta, Photos by Dan Lecca
Don't just decorate with flowers, wear them! These textured floral gowns have gorgeous details and flatter like no other. 
4. FLORAL STATIONERY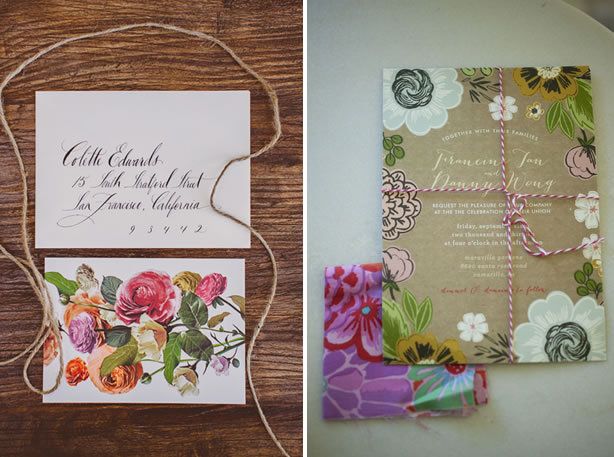 Photos by N. Barrett Photography and Tikko Weddings 
Invite guests to your nuptials with bright and colorful floral illustrations. We love the ones above. 
5. LOVELY LINENS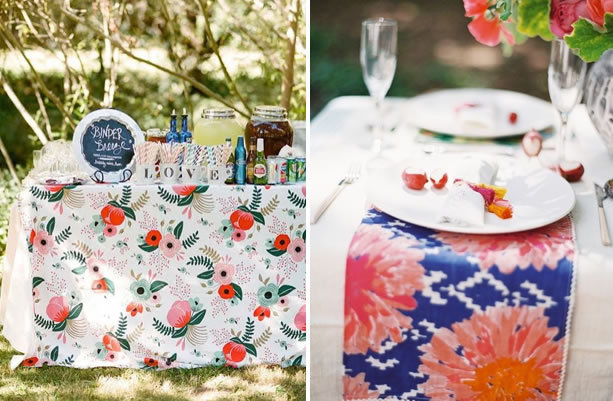 Photos by Matt Edge Weddings and Rylee Hitchner Photography
Decorate your reception tables with fun, printed linens that match your love for all things floral!
6. BLOOMING JEWELS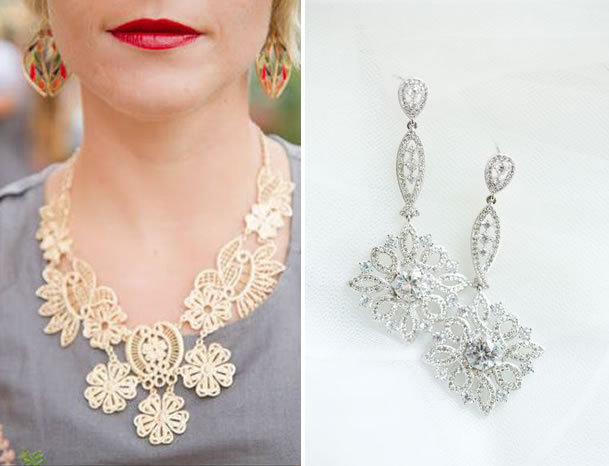 Photos by Kate Osborne Photography and Katelyn James Photography 
Amp up your bridal style by adding some garden-inspired jewelry to your ensemble. 
7. PETAL AISLE RUNNER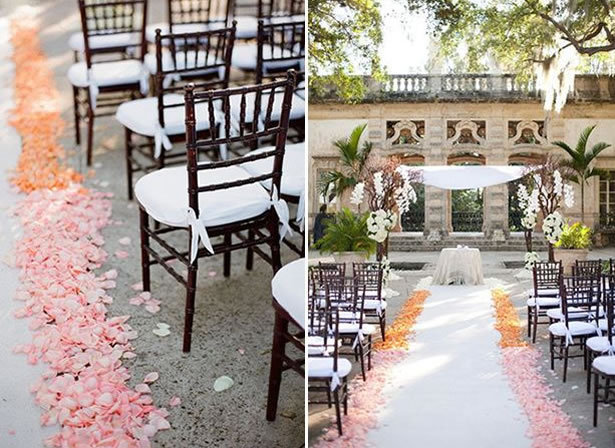 Photos by KT Merry Photography
Line your aisle with gorgeous flower petals for your grand entrance.
8. HAIR ADORNMENT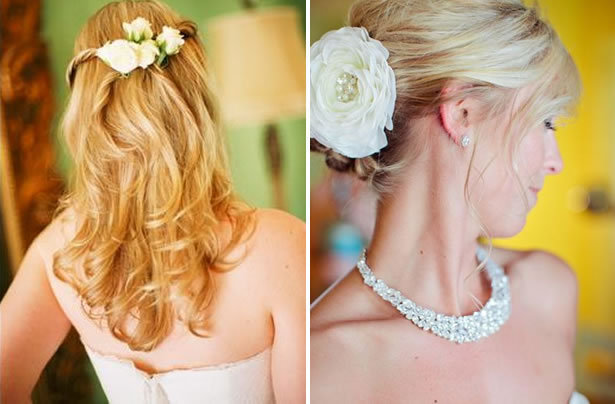 Photos by Shelly Kroeger Photography and Meg Perotti Photography
You don't have to be a garden bride to add this accessory to your 'do. We love it for a feminine, romantic look. 
9. GORGEOUS TABLE RUNNERS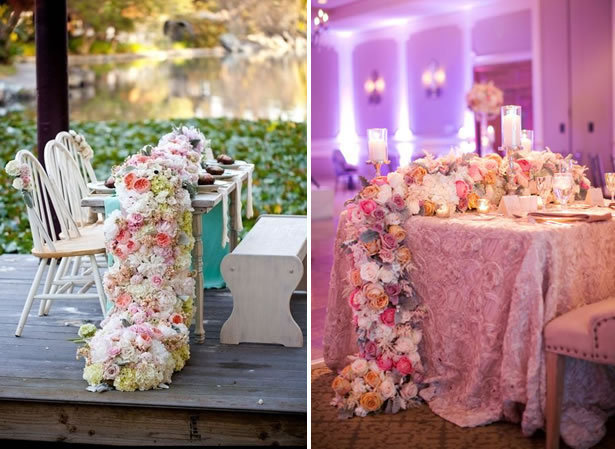 Photos by Vallentyne Photography and Melissa Jill Photography
A floral table runner works well with any wedding style, and will make your reception space smell amazing!