Take your bridal party to the next level and outfit them in a fun pattern that will really wow the crowd. For even more more inspiration, click through our bridesmaid dress photos.
1. TWO-TONED PASTELS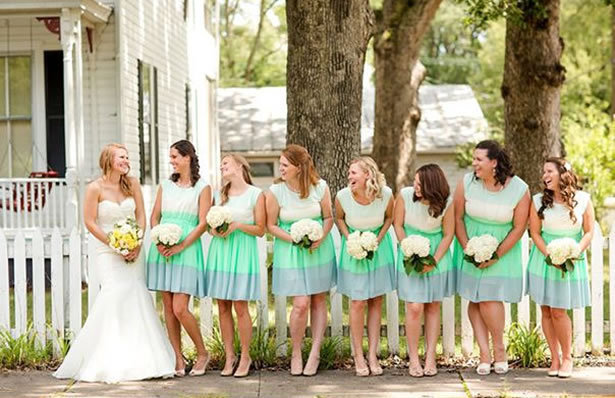 Photo by Katelyn James Photography
We love the pastel color blocking on this perfectly preppy ensemble!
2. CHEVRON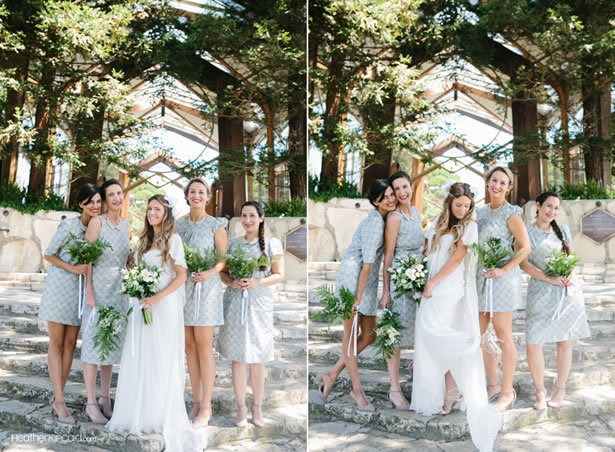 Photos by Heather Kincaid Photography
Chevron is a classic wedding pattern for reception decor, so try it out on your best pals!
 3. FLOWY FLORALS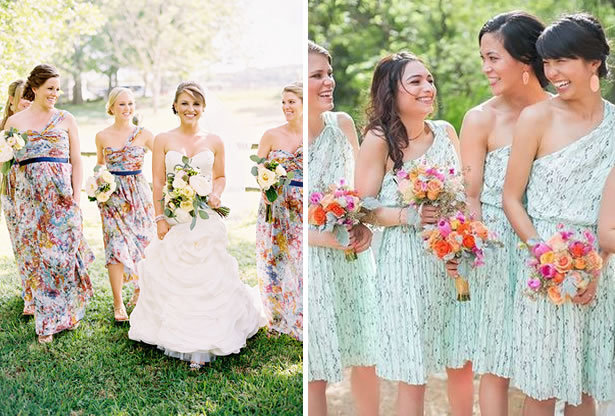 Photos by Ryan Ray Photography and Sharon Nicole Photography 
There's something so romantic about a flowing chiffon dress, and we think the floral pattern makes it look even better. 
4. BLACK AND WHITE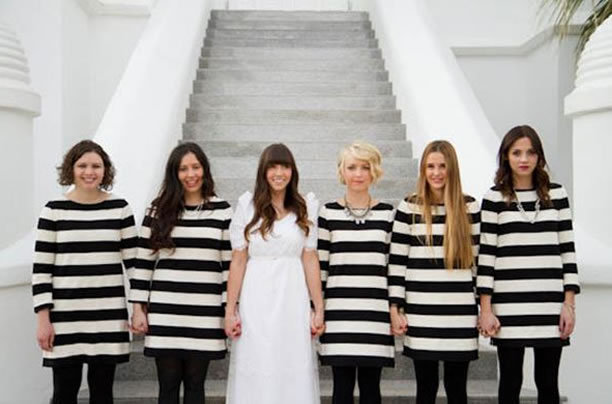 Photo by Kate Osborne Photography
The stark contrast of these horizontal stripes is both eye-catching and totally unique. Try it out for your winter wedding!
5. SEER SUCKER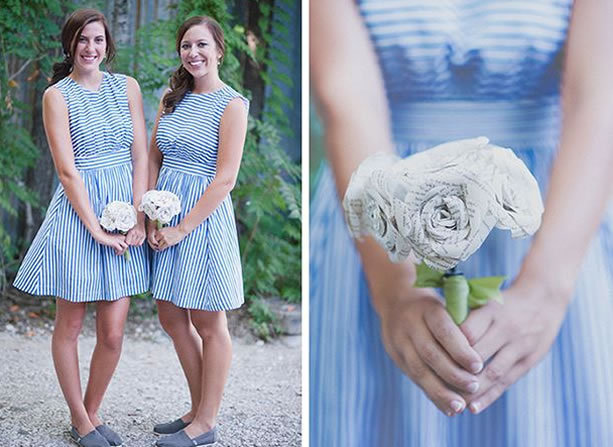 Photos by Nine Photography
These short seer sucker frocks are the perfect fit for a nautical wedding.
6.  FREE FOR ALL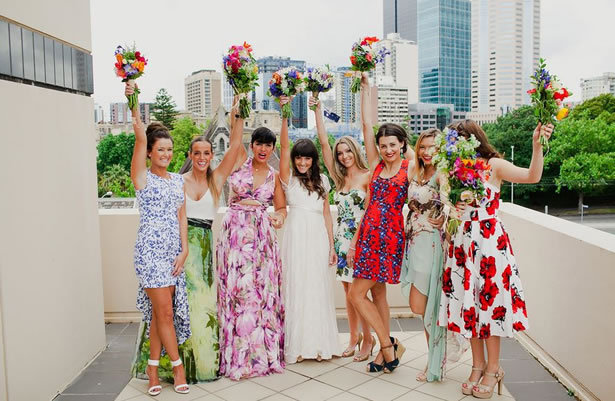 Photo by Oli Sansom Photography
Having trouble deciding on just one look? Well, you're in luck because bridal parties with variety are definitely up and coming.
 7. SOFT STRIPES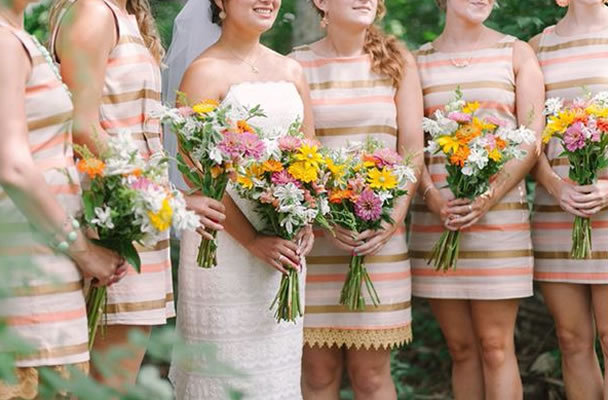 Photo by Ruth Eileen Photography
These short, sleeveless ensembles are just the ticket for a simple, outdoor wedding. 
8. 50s-INSPIRED DRESSES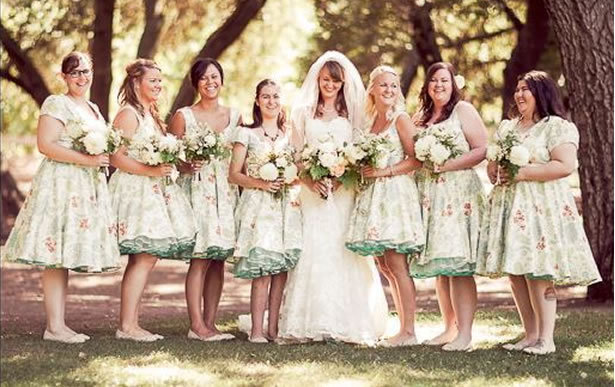 Photo by Oz Visuals 
This fun and feminine throwback look is ideal for a garden wedding. 
9. WHIMSICAL FLOWERS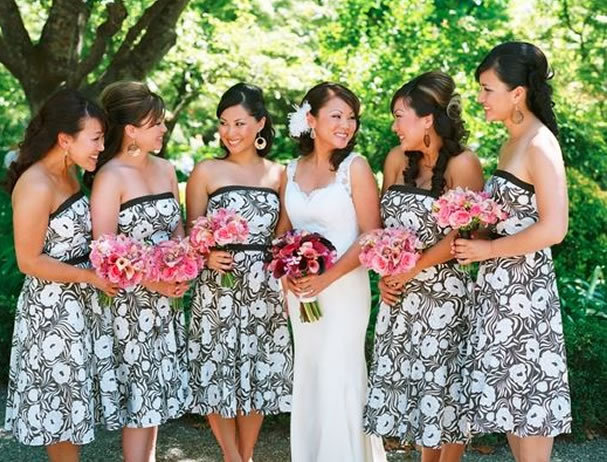 Photo by Shelly Kroeger Photography 
If you're going for a casual summer wedding, this whimsical flower pattern matches perfectly. 
NEXT: 12 Reasons Why White Bridesmaid Dresses Are an Awesome Idea