From donuts and strawberries to seashells and tree bark, amp up this classic wedding day treat with jaw-dropping details. 
1.  Stawberry Fields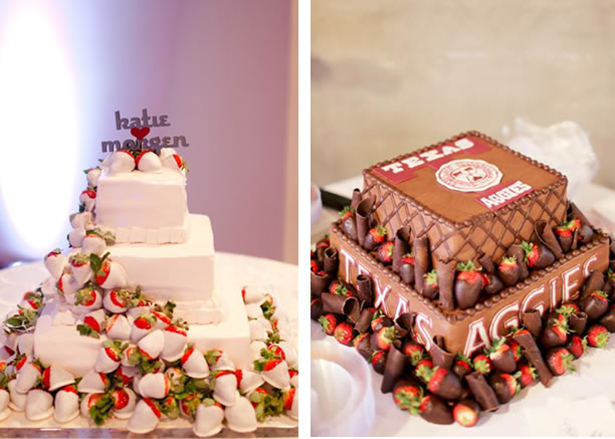 Photos by (from left to right) Spindle Photography and Feather and Twine Photography
Who doesn't love sweet strawberries lathered in chocolatey goodness? That's reason enough to top your cake off with them, whether it's white or milk chocolate, you'll have your guests begging for seconds (and thirds). 
2. Vintage Accents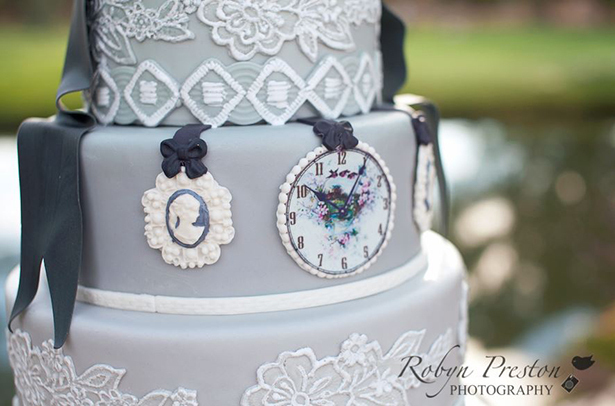 Photo by Robyn Preston Photography
We're loving the vintage details on this cake, especially the clock. Perfect for an old-school wedding style or just a fun detail on any cake. 
3. Nature-Inspired 
Photo by Spindle Photography
Tree bark as a final addition to your sweet treat may seem a bit odd, but trust us when we say it's ideal for a rustic or woodland-themed wedding. 
4. Words, Words, Words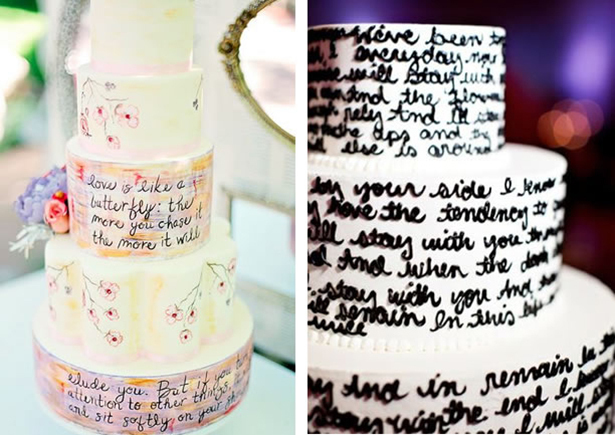 Photos by (from left to right) Three Little Blackbirds and Sarina Love Photography
Personalize your cake by adding your favorite song lyrics or verses of poetry, or go ultra-romantic and adorn it with inspirational love quotes.
5. Seashells By the Seashore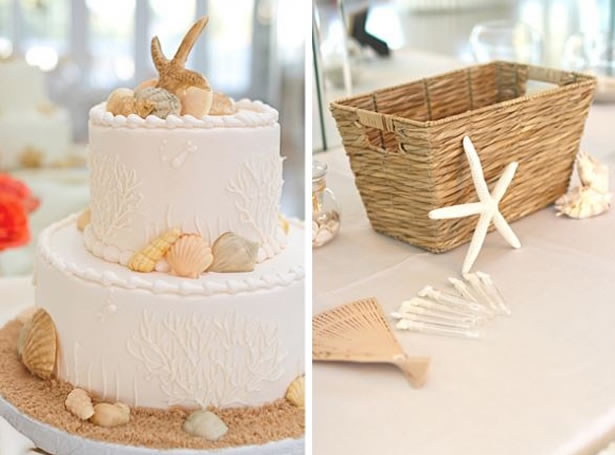 Photo by Andi Mans Photography
Nothing says beach wedding like having a piece of the beach so beautifully displayed on your wedding cake. If you're lucky enought to be seaside grab them off your local shoreline, or just have your bakery create edible ones. 
6. Cookie Monsters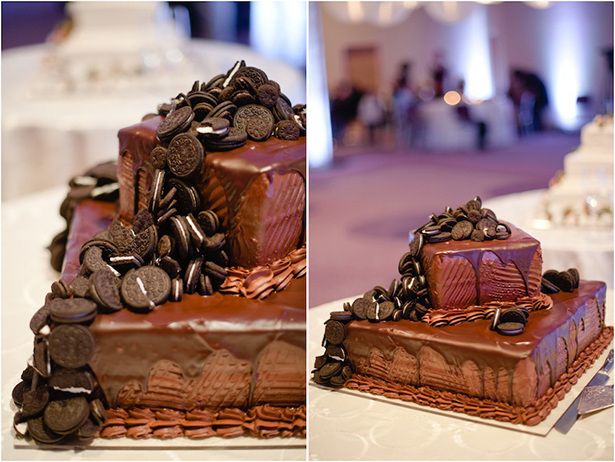 Photo by Spindle Photography
If you're mouth is already watering from the mere sight of this chocolatey piece of heaven (ours is), then you should definitely top your cake with America's favorite cookie.
7. Going Green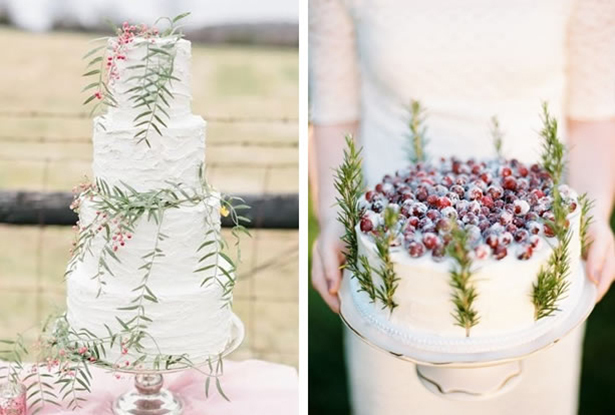 Photos by (from left to right) Brandon Chesbro Photography and Ryan Ray Photography
Show off your outdoorsy side by adorning your cake with greenery, leaves or anything else you can find right in your backyard. 
8. Scrabble Game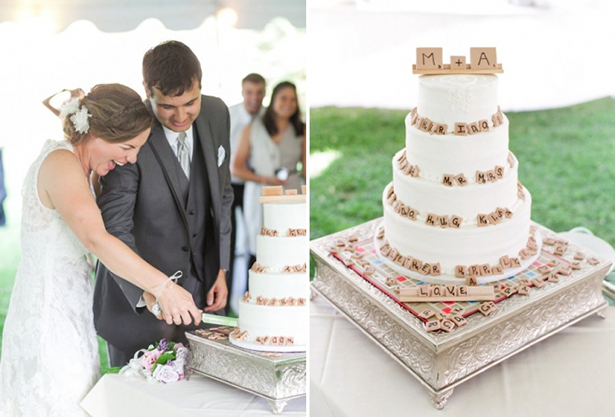 Photo by Jodi Miller Photography
Whether you two are big on board games or want something a little more creative, edible Scrabble pieces are an adorable addition. 
9. Double Trouble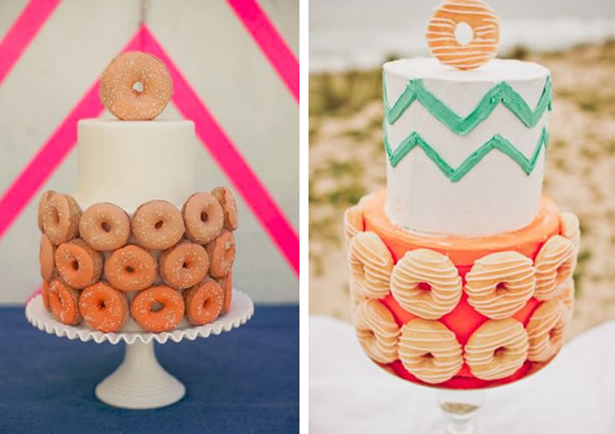 Photos by (from left to right) Sweet and Saucy Shop and David One Photography
So you and your future hubby admittedly have the biggest sweet tooth around, and we've got a solution for you. Top off your dessert with, well, another dessert. (What cavities?)