Bethiekayleen
WEDDING DATE:
Aug 13, 2011
Last updated on October 17, 2011 at 10:26 am
|
Last updated on June 15, 2011 at 5:54 am
|
PM me if you are interested or want more details on either of these items.
Pretty, Sparkly SHOES
I love these shoes, but they don't match my dress AT ALL :( Which mean they have never been worn!
European Size 39 - US 8 1/2 - 9
Ivory
$60 + shipping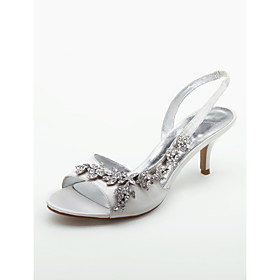 VEIL
This veil has never been worn, the color doesn't match my dress.
25", one tiered veil with a finished edge, a width of 72" on a 4" satin covered comb in Diamond White
$45 + shipping
I'm sorry I don't have a photo of it yet but I will get one soon! Very soon.
Last updated on December 22, 2010 at 6:21 am
|
Most pages in my bio are set to private...if you want to check 'em out it's simple. Friend Me :)
"I get by with a little help from my friends," The Beatles