SevenTwoEleven
WEDDING DATE:
Jun 25, 2011
Last updated on September 19, 2010 at 12:54 pm
|



Last updated on September 15, 2010 at 7:04 am
|
I am really loving lace mermaid gowns and my overall look is inspired by this absolutely GORGEOUS bride (originally posted by ChancesAre in this thread):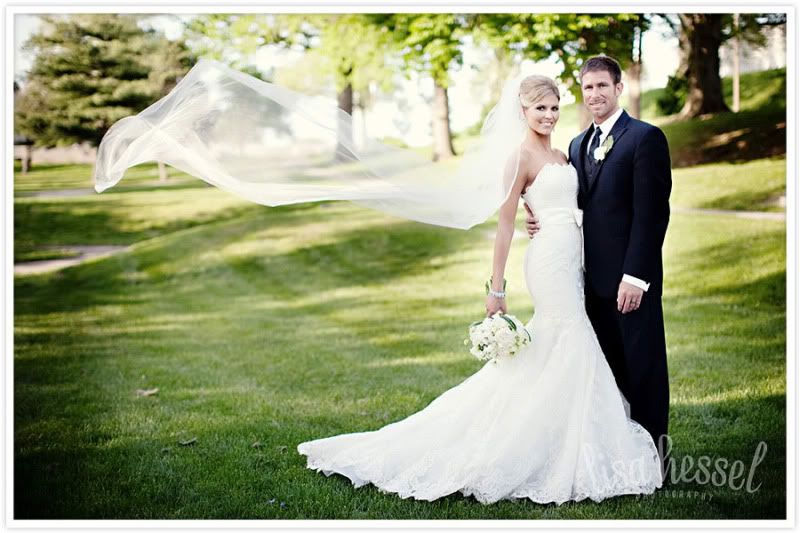 I love the silhouette of her gown and I am obsessed with that veil!!!!! So timeless & classic while still being modern and sexy!! Plus, it is not too overbearing for my casual, outdoor, mountain wedding!

Enzoani Champagne-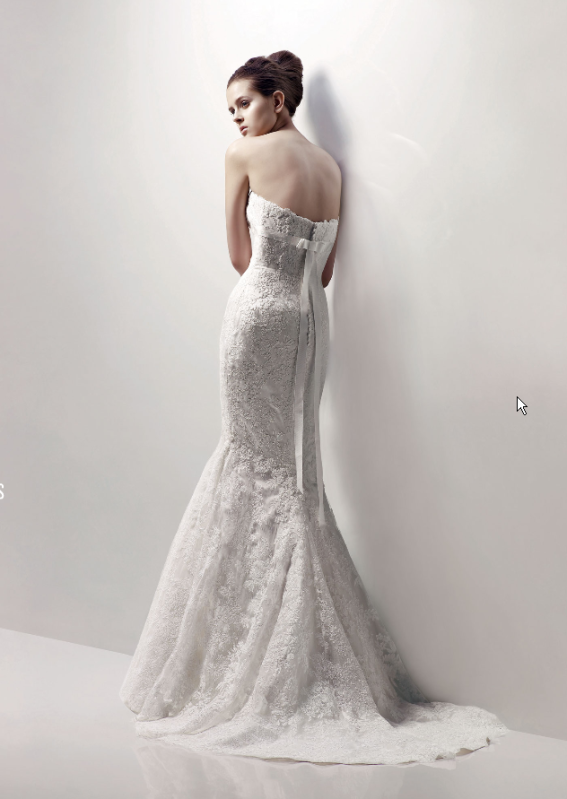 Anjolique 2056-
While doing a google image search for the Champagne I came across a blog that had Bridal looks for less, and this Anjolique dress was the suggestion. I need to find it and try it on but I think it could also work and then I could add my own embellishment and crinoline of course!!. Click here to check out the blog with more looks for less.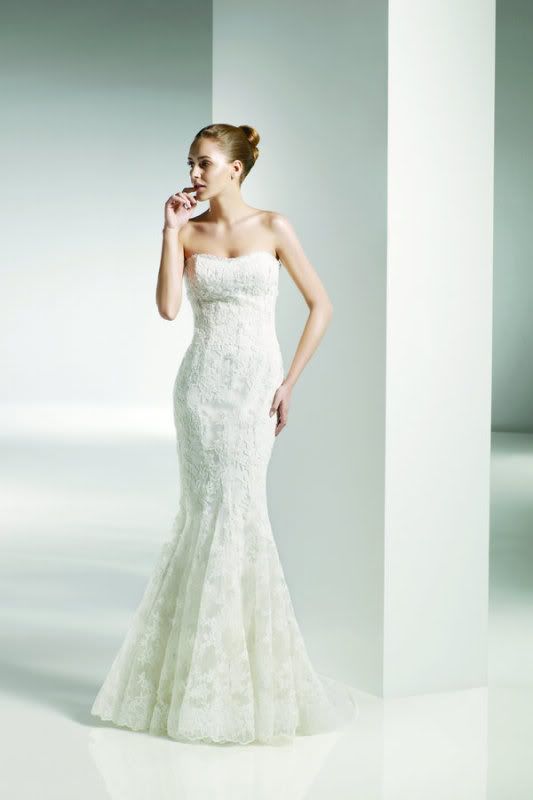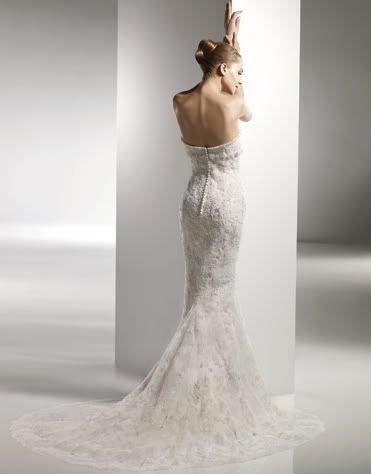 The Champagne was the first dress I tried on and even though I was in love right away I still needed to try on some more. I'm pretty set on having a lace mermaid, sweetheart neckline gown, but here are a couple more possibilities:
Allure 8712-
I tried on this gown and even though I felt it was too formal for my wedding my Mom said that it's my wedding so it doesn't matter, wear what you want!!! It's very sparkly, the pic doesn't do it justice and it looked amazing on!! Not what I expected, but it's a contender!!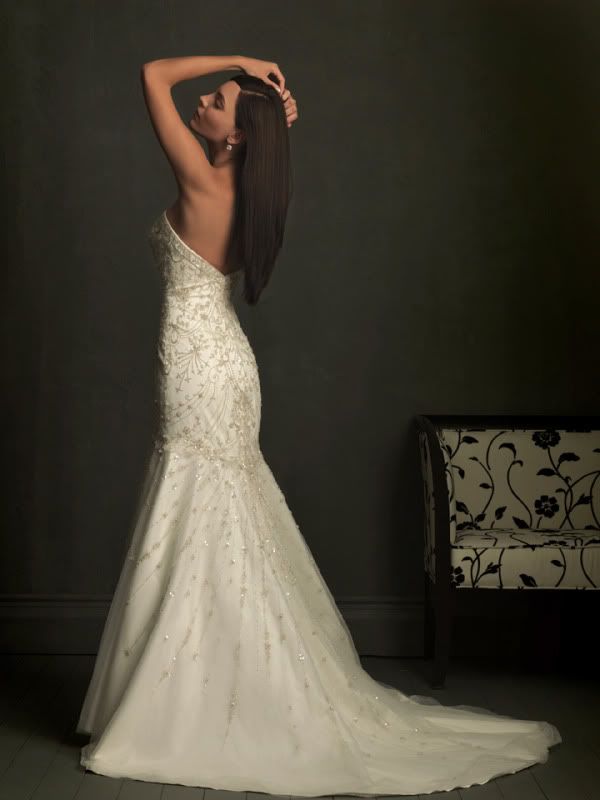 Dere Kiang 11055-
I think this dress is soo fun, plus I love that it's convertible!!  I would add a sweetheart neckline too.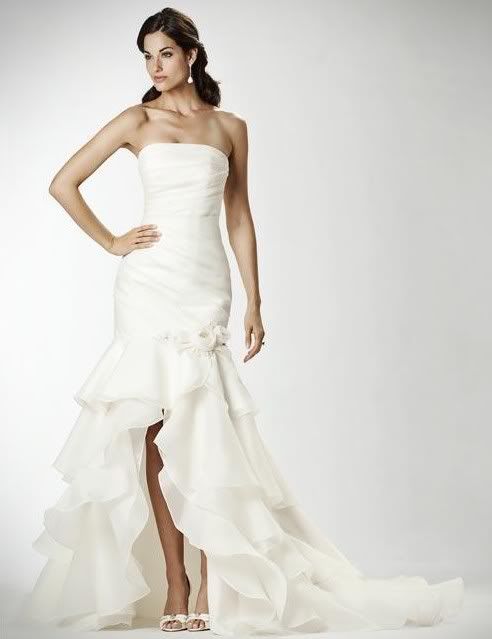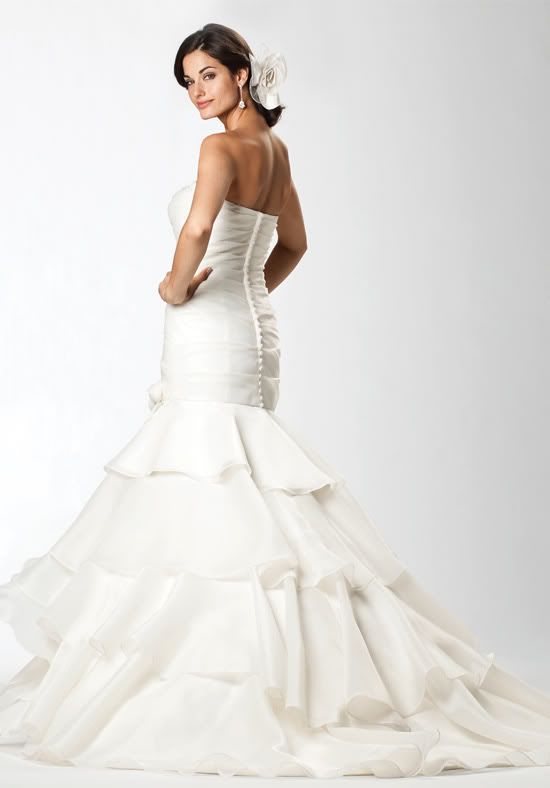 Any suggestions or feedback are welcome!!!